How To Get a Real Estate License in North Carolina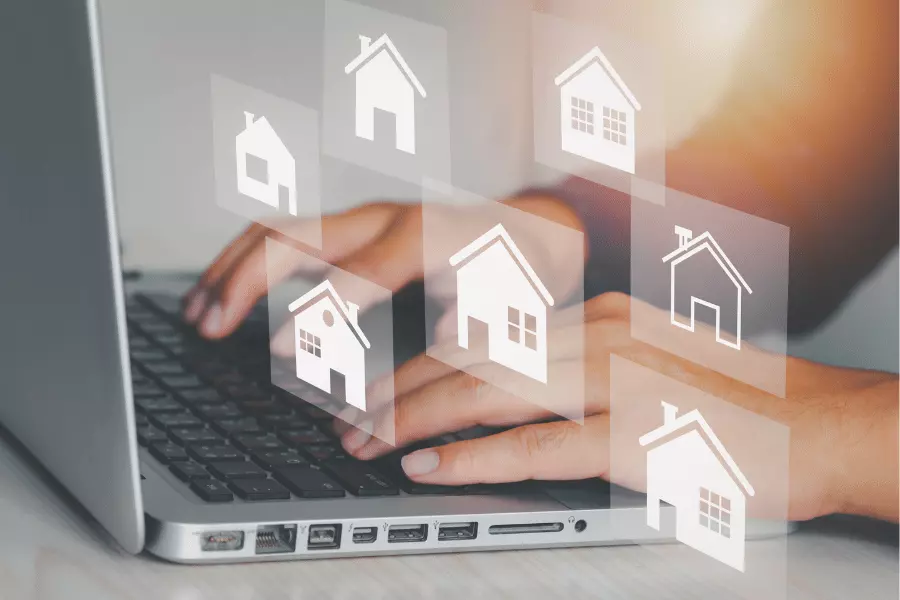 NC Real Estate License 
Are you considering becoming a real estate agent in North Carolina? Let's dive into the steps and process of obtaining your license.
A real estate agent is a licensed professional representing buyers or sellers in a real estate transaction. The primary role of an agent is to work as an advisor to their respective party and act as their representative in negotiations. Real estate agents typically work for commission, being paid a percentage of the property's purchase price. It's important to remember that when becoming a real estate agent, your income is solely based on the number of clients you work with and your ability to close a deal.
During a transaction, the agent either represents the buyer or seller or sometimes both, depending on the state laws. Agents representing the seller in a transaction are the listing agent. Their role is to help homeowners sell their property. They do this by researching the market to help advise on an appropriate listing price, staging and marketing the property, getting potential buyers through the doors, and assisting in negotiating offers on the seller's behalf. The role of an agent representing a buyer is to research homes that match their wants and needs and help them through the process of putting in an offer and getting to the closing table.
The North Carolina Real Estate Commission must license any person or entity transacting real estate-related business for compensation.
Responsibilities and duties vary per transaction, but it's essential to understand what a real estate agent is responsible for. So are you still considering becoming an agent? In this article, we will discuss the steps to obtaining your license.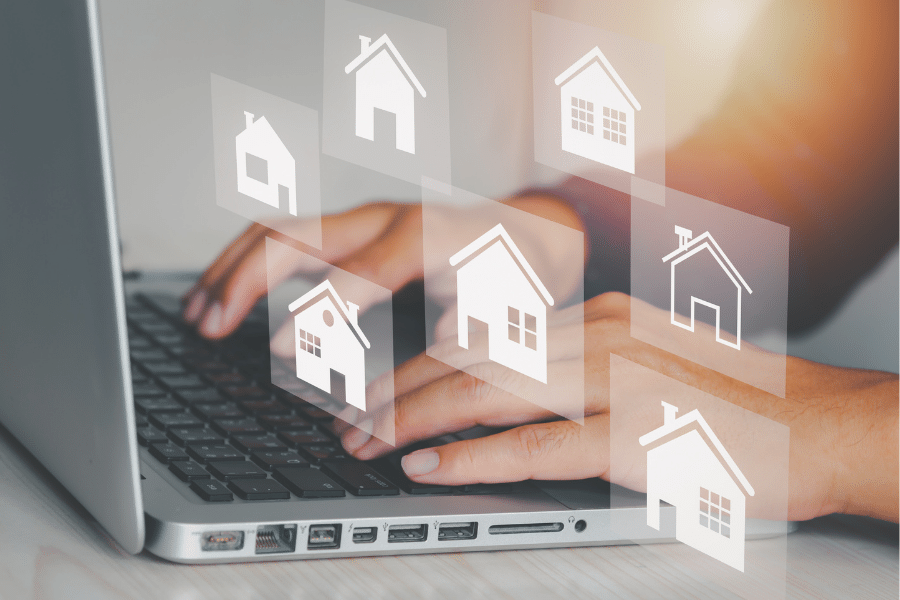 Prelicensing
The first step in getting your real estate license is taking the 75-hour North Carolina broker prelicensing course. That may sound long, but every aspect of the curriculum is vital in passing the state/national exam. Every available school teaches the same curriculum overall, but it's essential to research and choose a school that best fits your needs. The North Carolina Real Estate Commission allows for the course to be taken in many ways. You can decide to take the course in person with an instructor, through zoom or other web services with an instructor, or online and self-paced.
Every course available will include in-course reviews, quizzes, and a course final that must be passed before qualifying for the state exam. Depending on the course provider, you will be given one or multiple opportunities to pass the course's final exam. If not passed in the allotted time, you must retake and pass the 75-hour prelicensing period before qualifying for the state exam.
After passing the prelicensing course, your education provider will automatically report your completion to the commission to be paired with your online license application.
Applicants who are qualified have the option to skip the 75-hours prelicensing course. Qualifications include:
Having an active, equivalent license in another state or Canadian jurisdiction.
Having a B.A. or higher degree in real estate, real estate brokerage, real estate finance, real estate development, or a law degree from an accredited university or college.
Previously completing equivalent prelicensing education in another state.
The Prelicensing Curriculum
The North Carolina Real Estate Commission only approves prelicensing educators who follow the course syllabus.
The following topics are covered in the course:
Basic real estate concepts
Property insurance basics
Basic construction
Basic real estate investment
Property ownership and interest
Property taxation and assessment
Transfer of title to real property
Federal income taxation of home ownership/sale
Land use controls
Environmental issues in real estate
Brokerage relationships: law and practice
Agency contracts (sales) and related practices
Basic contract law
Sales contracts and related procedures
Real estate financing
Closing a sales transaction
Real property valuation
Landlord and tenant
Property management
Fair housing
Real estate license law and commission rules
Agent Safety
Real estate mathematics
North Carolina Real Estate Schools
When pursuing your real estate career, you must ensure you get the most out of your investment. While North Carolina has a wide array of real estate schools that follow the same curriculum, features are different from school to school. Some are more interactive than others, some provide more quizzes than others, and some offer more practice tests. Overall, researching the different schools is essential to ensure all of your needs are met.
According to The close, these are the five best real estate schools in North Carolina in 2022:
| | | |
| --- | --- | --- |
| School | Best for: | Approximate Pricing |
| The CE shop | Extra features | $716 |
| Aceable Agent | Mobile | $594 |
| Kaplan | Online-live streaming hybrid | $448 |
| Superior School of Real Estate | Class options | $529 |
| Carolina School of Real Estate | In-person classes | $450 |
From our research, prices tend to vary and change due to the time of year of discounts offered at the time of enrolment.
Complete a Background Check
Towards the end of your prelicensing course, your instructor will advise you and walk you through the steps of obtaining a background check. You must get a criminal record check to qualify for the state exam.
An agency must have completed this criminal record check within six months before filling out and submitting your application.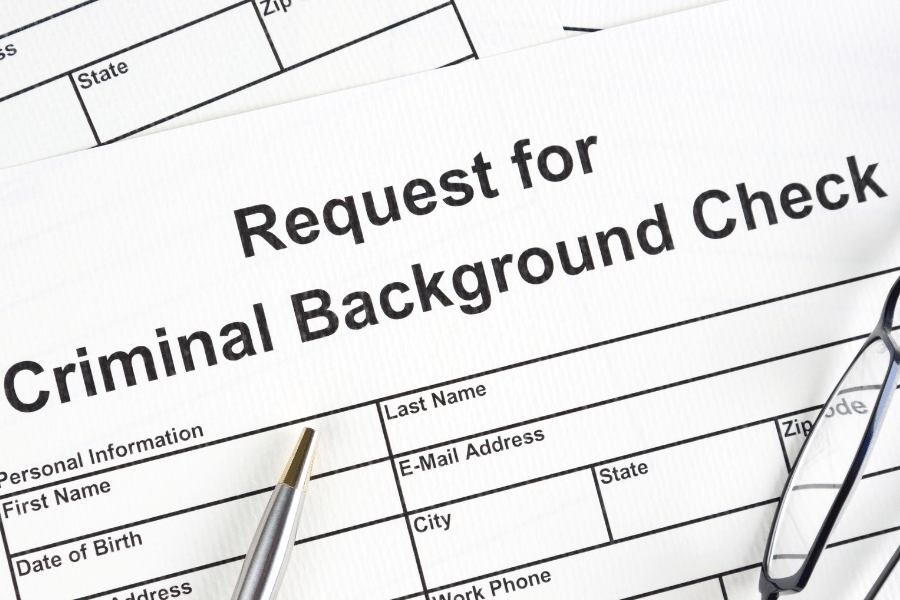 Apply to Take the State Exam
After successfully taking and passing the 75-hour North Carolina Broker prelicensing course and completing your background check, the next step is to apply to take the North Carolina State exam. You can find and fill out your licensing application on the NC Real Estate Commission website. When applying, you must also submit your prelicensing course completion certificate.
To qualify to be a real estate agent, you must:
Be at least 18 years of age
Be a legal resident of the United States
Have a social security number
Meet the North Carolina Real Estate Commission's character requirements
Once you have submitted your licensing application and paid the $100 application fee, the commission will process your application. You will be issued a certificate of eligibility to take the NC State exam. Please keep in mind that if your application is incomplete or you do not qualify, the application fee is non-refundable.
After completing the above steps, you will contact the testing service and pay a $56 examination fee to schedule and take your license exam.
Take the North Carolina State Licensing Exam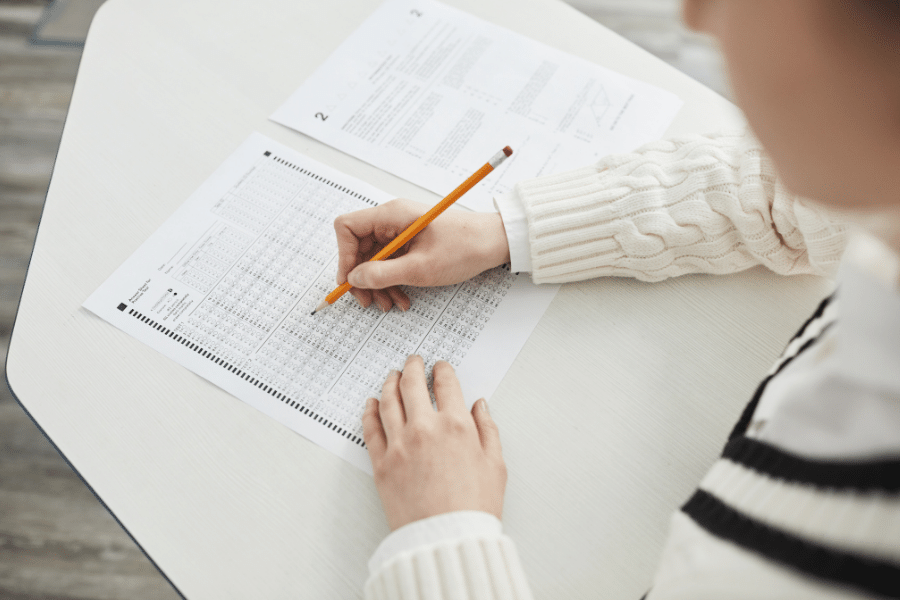 The most crucial step in obtaining your NC real estate exam is passing the North Carolina Real Estate Broker license examination within 180 days of exam eligibility. The exam is scheduled and administered through the professional testing service (PSI) and can be taken in person or online through a scheduled proctor. North Carolina is a "broker only" state, meaning there is only one license examination between state and national portions.
The license exam is an entry-level examination designed to determine your minimal competency to practice real estate. The state portion of the exam is 40 questions, and you must answer 29 correctly to pass. The national portion is 80 questions, and you must pass 57 correctly to pass. This is a comprehensive exam, and you may NOT choose to take only one section during your scheduled appointment, and you must give both for license eligibility. You have 4 hours to complete both portions of the exam, and all questions are multiple-choice.
If you fail both the national and state section of the exam, you can retake it within the same 180 days. Unfortunately, the $100 application fee and the $56 examination fee will be collected each time you retake the exam.
If you pass one of the two sections, you may apply to take the remaining section in the same 180 days. If at the end of your 180-day period, you have still only passed one section, you will lose your benefit of having passed one area. In this event, you will have to reapply and take both sections to receive a North Carolina real estate license.
Passing the North Carolina Broker Licensing Exam
Once you have successfully passed the licensing exam, the commission will determine if you possess the necessary "character" for licensure. If they deem you fit, you will be issued your inactive North Carolina provisional broker license!
Your license will be sent to you by the commission via mail within ten days of passing.
Taking and passing the North Carolina State licensing exam may seem daunting, but with the proper education and preparation, you will pass without a doubt!
Congratulations, you have been issued your North Carolina Real Estate license! So, what's next?
License Categories/Status Level
Provisional broker status is your entry-level license status issued upon passing the North Carolina real estate exam. Provisional brokers must be under the supervision of a broker-in-charge to be on active status and complete the 90-hour post-licensing requirement to remove the provisional status.
Broker status is the primary license status and is issued when all requirements are met. As a full broker, you may now engage in real estate activities as an affiliated agent under a BIC or independently as a sole proprietor or entity.
Your Next Steps
Joining a Brokerage
After you complete the North Carolina Broker exam, your license is issued to you on inactive provisional status. An active broker-in-charge must supervise all provisional brokers. To become an active broker, you must first affiliate with a brokerage. From there, your broker-in-charge will file a "license activation/affiliation" form with the commission. Once you have an active status, it is essential to maintain it. To remain active, you must pay for annual license renewal on time and complete the post-licensing and continuing education requirements in your allotted time frame. You must always be on the active status if you are performing real estate brokerage activities.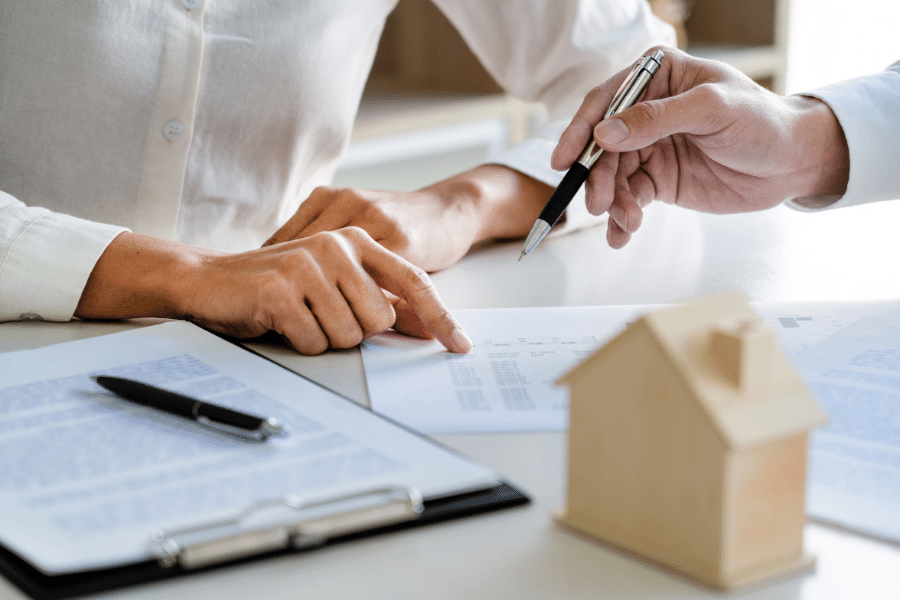 Post-Licensing and Provisional Status Removal
To remove the provisional status on your license, you must complete post-licensing. Post-licensing consists of 90 hours of additional education divided into three 30-hour courses. The courses are as follows:
Broker relationships and responsibilities
Contracts and closings
License law, commission rules, and legal concepts
Once you've completed all three post-licensing courses within the time frame, your education provider will automatically notify the commission, and your provisional status will automatically be terminated. If you fail to complete the course in time, your license will be placed on inactive status, and you will have to complete the course and request the reactivation of your license.
Joining the RRAR
RRAR is short for Raleigh Regional Association of REALTORS. An agent becomes a REALTOR when they become a member of the National Association of REALTORS. The term REALTOR is a membership mark that identifies you as a real estate professional member of the national association and abides by its strict code of ethics. While it's not required that you join the association and become a REALTOR, it is highly recommended. You must be a member of the association to join a North Carolina MLS, which is one of the most helpful tools in real estate. Raleigh Regional Association of Realtor dues is $541 per year plus a $300 application fee.
Joining the MLS
The multiple listing service (MLS) is a database of property listing data available for sale (currently or in the past) maintained and shared by real estate brokers. As said before, you must be a member of the realtor association to join. The MLS is beneficial for all brokers because it establishes rules for cooperation in sharing and selling listings. When entering the MLS, you essentially agree to sell other brokers' listings, and those brokers do the same for you. The MLS helps agents find the perfect home for their buyers and helps agents reach a larger audience when listing their client's homes for sale. The quarterly fee for licensed users is $150.
Steps Overview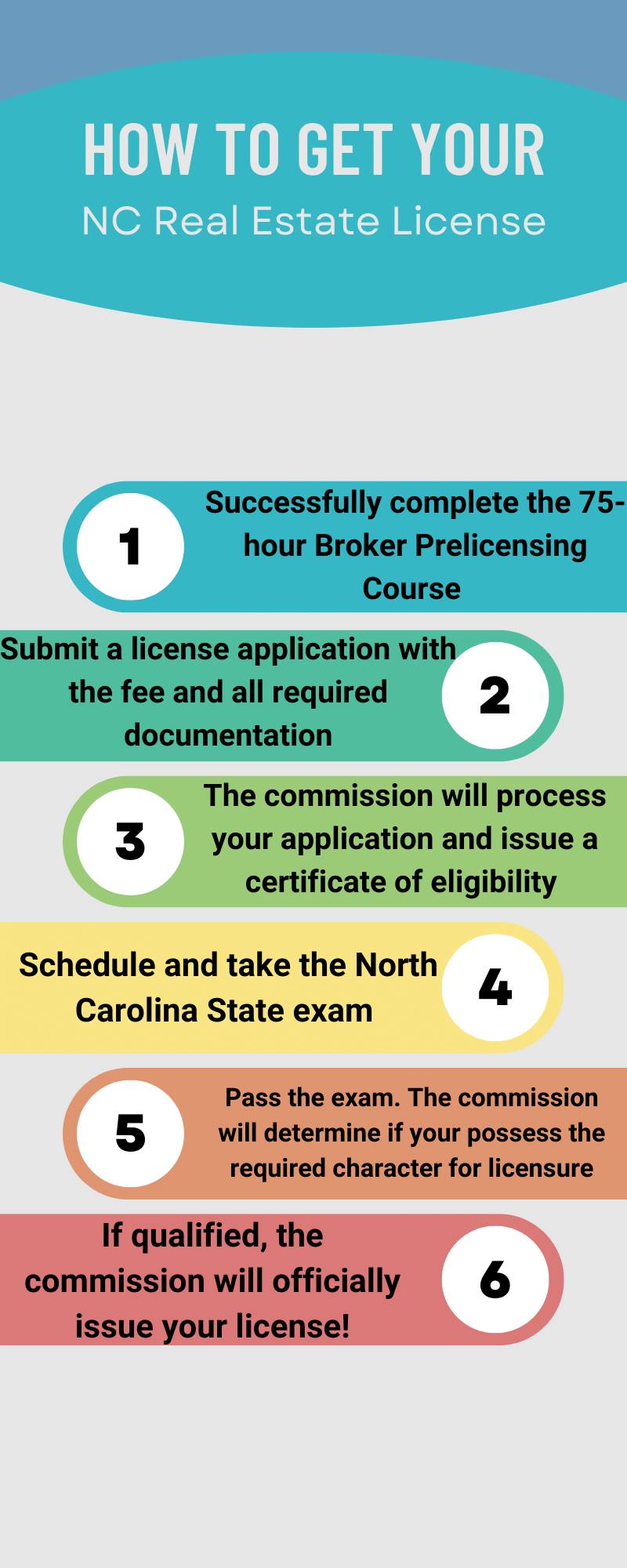 Complete the North Carolina 75-hour Broker prelicensing course.
Submit a license application with the application fee and the required documentation
The commission will determine your eligibility for licensing examination. If you are qualified, the commission will send you a "notice of examination eligibility."
Contact testing services to schedule your exam and pay your examination fee.
Successfully pass the examination, and the commission will determine if you possess the requisite "character" for licensure.
If qualified, the commission will issue your license.
Are you ready to become a North Carolina real estate agent?
Becoming a real estate agent can be an extremely rewarding career choice. If you follow the steps above, you will become a successful realtor in North Carolina in no time. We have provided you with a lot of information that can often be complicated; feel free to contact us if you have any questions!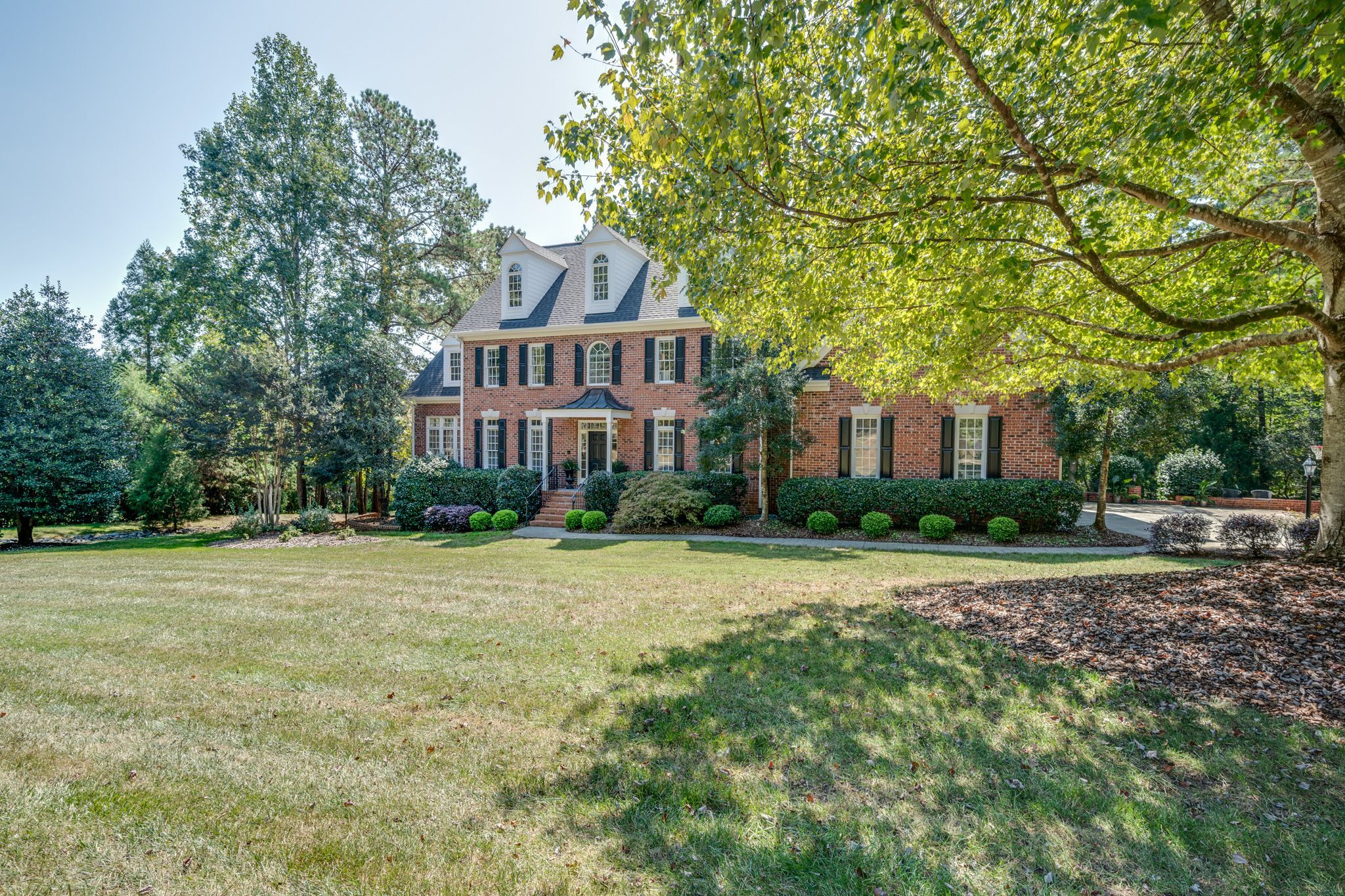 Find your new home
Search real estate and homes for sale