How to Be a Successful Realtor (Video)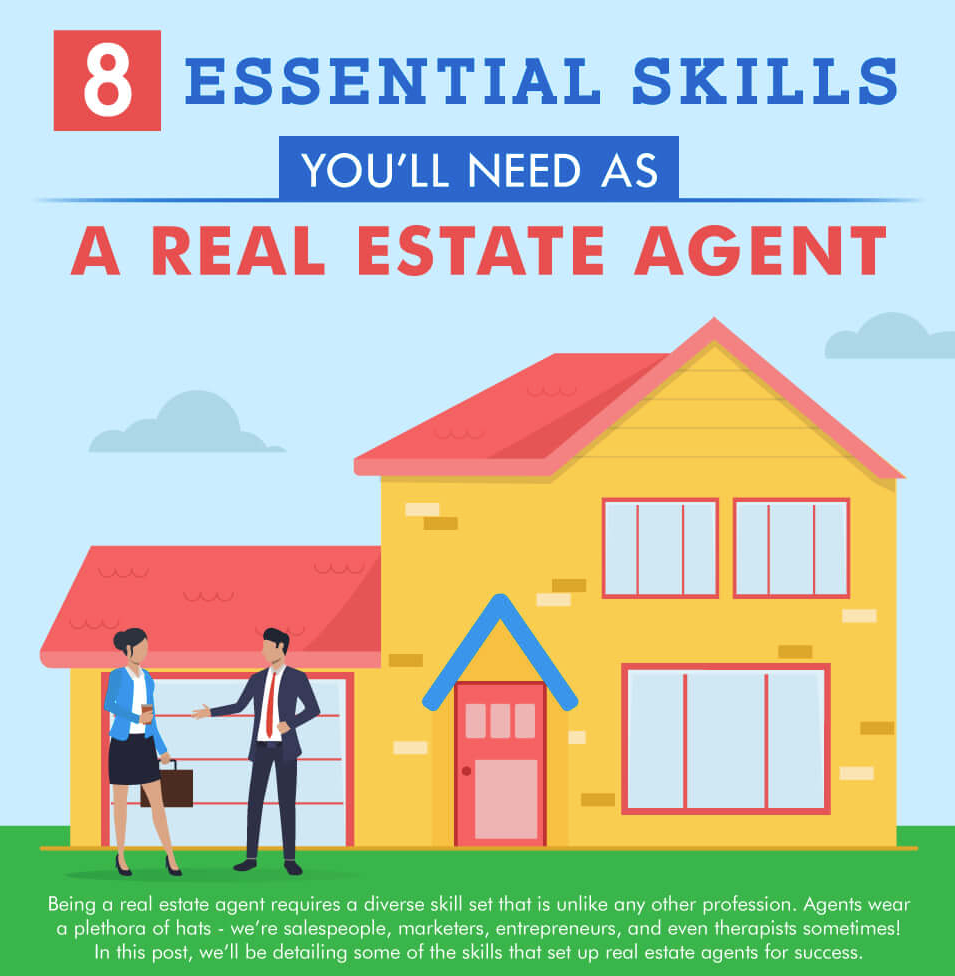 8 Essential Skills You'll Need as a Realtor
Are you wondering how to be a successful Realtor? You may be early on in the process searching for information on the steps to becoming a Realtor or how much do Realtors make or possibly even the costs of becoming a Realtor. These three articles are great places to start before you jump into becoming a Realtor.
Being a Realtor or Real Estate Agent requires a diverse skill set that is unlike any other profession. Realtors do so many things for both buyers and sellers. Here's exactly what Realtors do. When I think of the qualities of a successful Realtor there are 8 that come to mind that stands out more than any others.
You can leave your resume at the door because a sheet of paper with your credentials isn't going to get you far in this industry, you will want a tape measure though (believe me they come in extremely handy). Agents wear a plethora of hats - we're salespeople, marketers, entrepreneurs, and even therapists sometimes! In this post, we'll be detailing some of the skills that set up real estate agents for success.
Perseverance
Many people are attracted to real estate because of its low barriers to entry and high-earning potential. However, the vast majority to those who attempt at becoming a real estate agent ultimately quit rather quickly. The National Association of Realtors estimates that around 87% of real estate agents quit within five years of starting.
As you may imagine, building up a book of business and a reliable income in a commission-based profession is difficult. It's important to remain aware of the odds working against you and the necessity for perseverance. Those without an innate drive and strong will to succeed are unlikely to be successful in real estate. 
The bottom line: Be prepared to hustle!
Lead Generation
Leads are the lifeblood of any business, especially in real estate. Lead generation is often the most difficult task for new real estate agents and a lack of leads causes many to quit. Many new agents will decide to join a team and sacrifice up to 50% of their commission in order to be provided with a constant stream of leads. 
Hence, t's important for an agent to develop a disciplined approach to lead generation. Most agents have their own preferred methods of lead generation based on their own strengths. For example, some leverage their existing relationships within their social network and others take a stab at door knocking in an attempt to find interested sellers. Successful new agents are willing to try different lead generation strategies until they find methods that generate results. 
The bottom line: Dig deep on lead generation.
Sociability
Consider the following two statistics: 
75% of people only interview one agent during their home search per NAR. 

The median duration of homeownership is around 13 years.  
This means that out of 50 homeowners you may know in your extended social circle approximately 4 of them will be selling their home in the next year. Furthermore, you're likely to obtain at least 3 of these listings if you can be the first agent they approach about selling their home.
Therefore, agents can massively benefit from remaining accessible to their social network. Effective agents will find creative ways to frequently remind their extended network that they're in real estate. You want to be the first individual who comes to mind when someone in your social network thinks of buying or selling a home. One of the ways you can do this in a manner that is equal parts creative and informative is to share blog articles that help people with valuable information. For example, how to get a mortgage approval is a great article your network will appreciate.
This concept extends beyond just your current social network. There is no shortage of stories involving agents striking up conversations with people in line for coffee or at the gym only to sell them a home a matter of weeks later. Being an overall amiable and warm person can open up many doors for those in real estate.
The bottom line: Being a sociable and pleasant person helps. 
Intimate Market Knowledge
Top agents push themselves to learn in-depth information about their market that cannot be merely gleaned from a hot sheet. While many agents may know the sale-to-list ratio for the past month, not many will know about upcoming developments and zoning changes in the area. Being able to communicate this insider information adds value, establishes authority, and builds trust.
Intimate market knowledge is one of the best ways you can provide value as a Real Estate Agent.
Additionally, learning about how the history of your city influenced the architectural styles that are present today further establishes yourself as an expert. Take into account the following anecdote provided by Trey Van Tuyl, a real estate agent in Atlanta: 
"There's a small but culturally significant neighborhood in Atlanta called Cabbagetown, which comprises of narrow shotgun-style homes in close proximity to one another. When clients ask about the neighborhood, I'm able to explain that Cabbagetown was formerly the site of a factory in the early 20th-century and that most of the homes were constructed in that era. The small and narrow homes in the area were built as a cost-effective way to accommodate the factory's large immigrant workforce. My clients are further fascinated to learn that Cabbagetown's quirky name originated because residents could smell their neighbors' cabbage soup cooking because the houses are so close together!"
This is a great example of when history and real estate can be combined to provide clients with an intimate understanding of a neighborhood. Knowing information like this positions you as a local who understands and appreciates a neighborhoods' unique quirks. This is the kind of knowledge will separate you from the pack and demonstrate that you are invaluable. Clients will be impressed by your deep understanding of the city and it will become clear that you aren't just in real estate for a commission check - it's your passion.
The bottom line: Become a true market expert.
Time Management
Real estate agents need to stay on top of a myriad of dates and appointments. Within a single transaction, there may be a plethora of different dates to keep in mind. Here are a few examples:
When an offer expires

When inspections are scheduled

When the due diligence period expires

When earnest money "goes hard"

When closing occurs
These are just a few examples within a single transaction; productive real estate agents often have to juggle multiple transactions at one time. Keep in mind that agents may also be showing homes to buyer clients, scheduling listing appointments, and working on marketing campaigns all at the same time.
The many different dates and obligations a real estate agent juggle require exceptional time management skills, as dropping the ball can have disastrous professional and legal consequences. The same goes for a lack of punctuality or chronic forgetfulness.
The bottom line: Agents must manage their time effectively.
Teaching Skills
A real estate agent is also someone who educates their clients about real estate terminology or the timeline of a real estate transaction. You'll need to be someone who not only has the requisite knowledge to answer real estate questions but also someone who can communicate them in an effective and compassionate manner. This is especially true with first-time homebuyers, who often know very little about buying a home. 
One of the greatest advantages of being a resource for your clients is that it fosters a high level of trust. You appear as if you're genuinely interested in helping someone rather than merely sticking around for a commission check. For folks who may be moving to the area, you'll best serve them by providing local information on what to expect when relocating. Essentially, it helps establish you as a competent authority.
Real estate agents who are highly knowledgeable also become a resource for their existing network of friends and family. Often, people have questions pertaining to real estate because they're considering buying or selling a home. When you're an accessible resource, these preliminary questions will naturally transition to questions such as "Can you help me sell my home?"
The bottom line: Be a real estate resource.
Networking
Real estate agents can provide added value to their clients by networking with "adjacent professionals". These adjacent professionals could be mortgage brokers, plumbers, electricians, general contractors, or even landscapers. You want to position yourself as the connective tissue between someone's real estate problem and their solution. Take a page from Rick Harrison on Pawn Stars and be the person who always "knows a guy". 
For example, imagine you have a client who is considering the purchase of a fixer-upper but remains unaware of how much a renovation actually costs. Being able to connect your client with a general contractor who will provide an estimate before the client goes under contract provides immense value.
Clients will not only appreciate this added value but preach to their own friends and family about how helpful and skilled you are. You're also fostering relationships with local professionals who appreciate the business you're giving them and will go the extra mile for your clients. It's a win-win-win situation.
Additionally, real estate agents can find value in networking with local real estate professionals. By doing so you'll remain up to date on market conditions and may even have some business tossed your way by agents who are too busy to handle it themselves.
The bottom line: Have an expansive professional database.
Fierce Advocacy
One of your fiduciary duties as a real estate agent is that you must remain loyal to your clients. This should be taken to heart and you should establish an ethos of fierce advocacy for your clients from contract to close. 
The unfortunate reality is that the public perception of real estate agents isn't stellar. According to academic research, only 2% of people believe that real estate agents have "very high" ethical standards. The primary complaint from consumers is that real estate agents do not genuinely care about their clients.
It should be your personal duty to help squash these negative associations by behaving in an extremely ethical and transparent manner with your clients. Make it clear to them that should they have any regret and want to back out of their decision to buy or sell that you will support them with that decision. 
This same advocacy is applicable when negotiating contracts on behalf of a buyer. Provide them with advice that puts their interests first and helps them accomplish their goals. Acting as a true advocate for your client will not only foster goodwill and trust, it will also help generate raving fans and, ultimately, more business.
Conclusion
Gratitude is one of the most overlooked qualities of a successful Real Estate Agent and it is more of a personality trait than a skill. Gratitude is something you can practice. One of the biggest fundamental differences you can have to separate yourself from other Realtors is to appreciate every single client you work with. You'll be happier for it too.
Hopefully, you are better informed about some of the most valuable skills that come with being a real estate agent. While it is a career that requires an amalgamation of skill sets, it can be a highly rewarding profession for those with the ability to rise to the occasion. 
Lastly, if you're a new agent, you should check out our blog post on first year advice!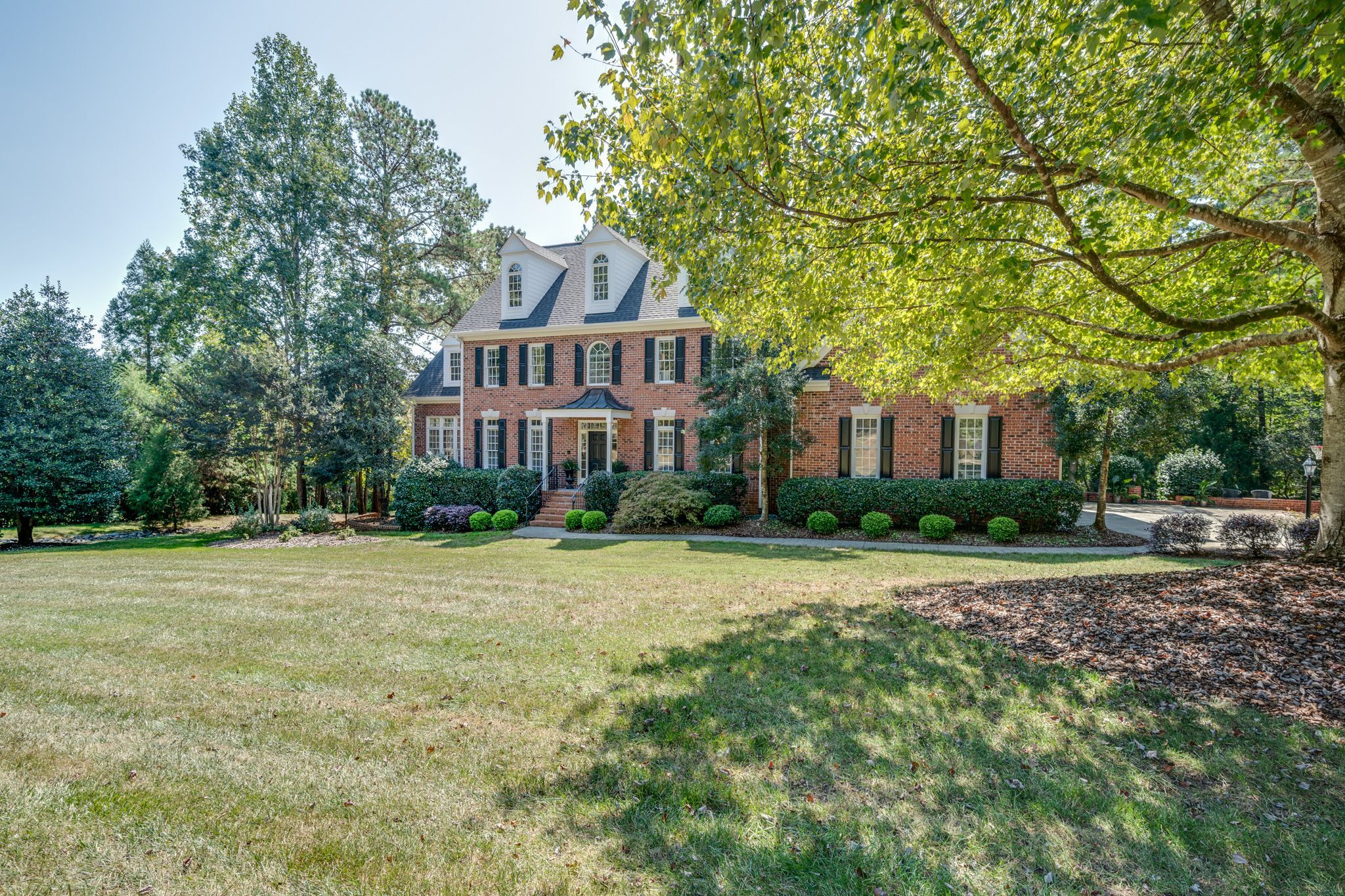 Find your new home
Search real estate and homes for sale