7 Things to Know BEFORE Moving To Franklinton, NC
Moving To Franklinton, NC
Are you considering moving to Franklinton, NC? Follow along as we discuss important information about life in Franklinton, including history, education, cost of living, and more! 
Franklinton is a town in Franklin County, North Carolina. The county is located within the research triangle region of North Carolina, home to the world-renowned research triangle park. Residents enjoy a relaxing, calming, affordable community with easy access to bigger cities such as Raleigh, Durham, and Chapel Hill. The county includes Franklinton, Louisburg, Youngsville, and Bunn. Franklin county is often overshadowed by wake county, but it offers its special and unique features. Throughout Franklinton, you will be surrounded by a tight-knit community, a peaceful and serene atmosphere, and much more!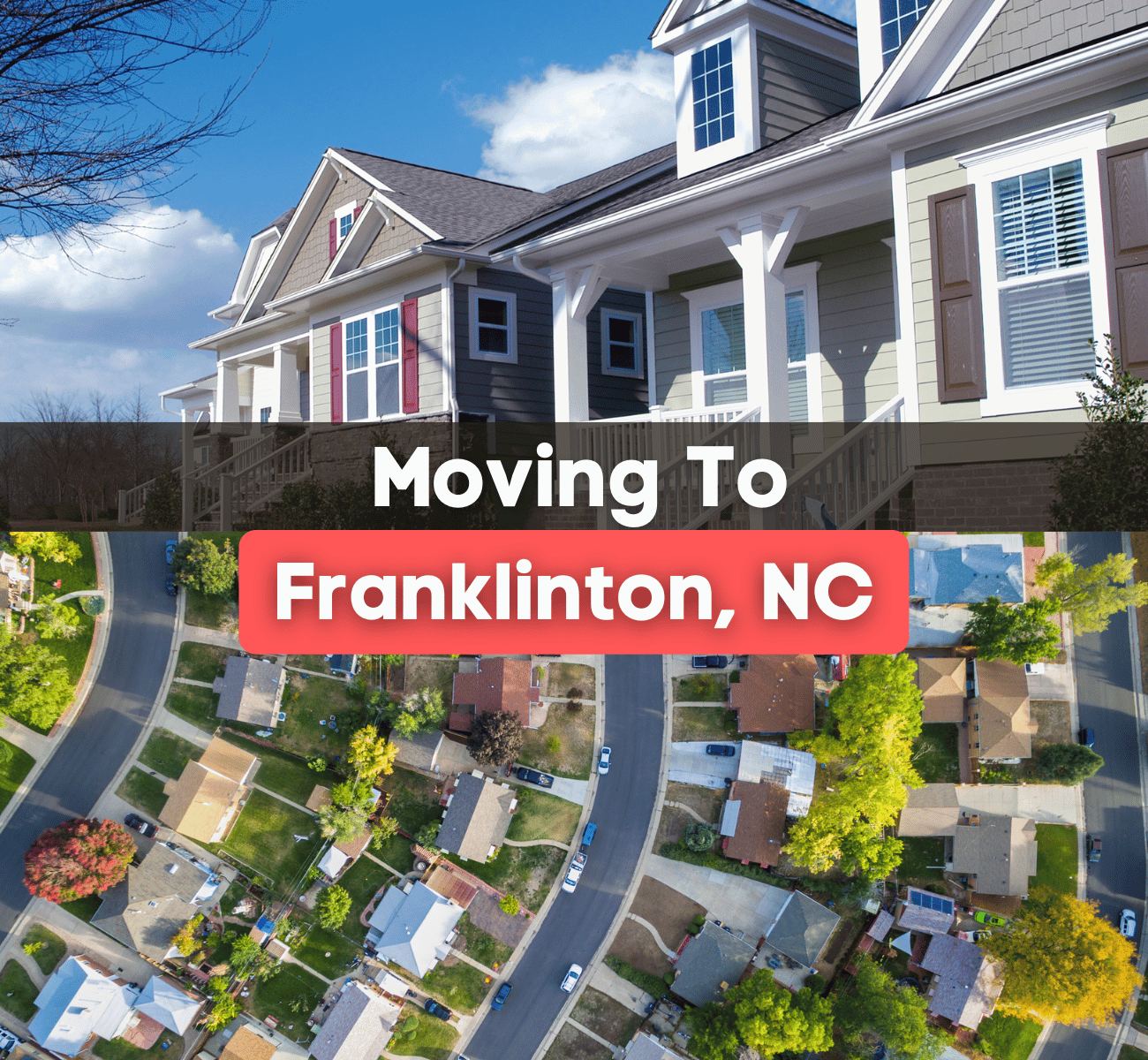 In Franklinton, you will find an example of North Carolina's Scientific Inquiry and Technology: Novozymes North America Inc., the nation's most significant multi-purpose enzyme manufacturing plant.
Here at Raleigh Realty, we specialize in helping home buyers and sellers navigate the real estate process. While that is our main priority, we enjoy providing newcomers and residents in the area with helpful guides, tips, and tricks.
This guide will discuss important information and everything you need to know before moving to Franklinton, NC!
History
Franklinton, NC, was first established as Franklin Depot in 1839 on land owned by Shemuel Kearney, the son of Crawford Kearney and Nancy White. Originally located south of town was a home that was constructed by grandfather Shemuel Kearney in 1759 and is currently the second oldest residence in Franklin County. In 2009, the building was purchased and moved to Louisburg for restoration. From then, Franklin Depot changed its name to Franklinton in 1842, when the town was officially incorporated. The town of Franklinton was named after Benjamin Franklin.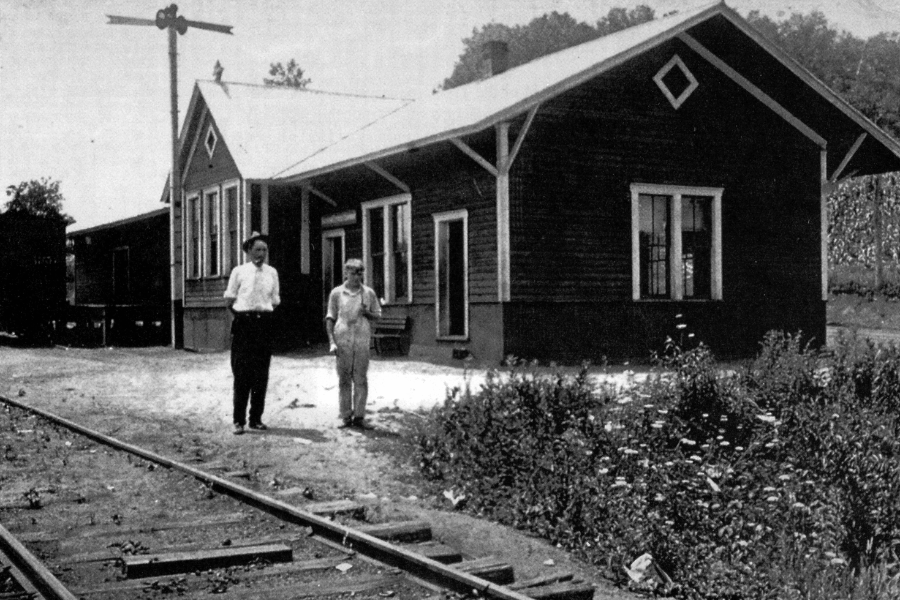 Like many other towns, Franklinton owes its existence primarily to the railroad. The 10 acres of land owned by Shemuel Kearney was deeded in the 1830s to establish the onsite depot. When the railroad was under construction, Thomas Howerton, Thomas Crocker, and William R. Hargrove realized the potential for a town around the depot.
The depot was located near the new railroad crossing and the Hillsborough road, which ran between the county seat towns of Louisburg and Hillsborough. The three men then purchased seventy acres surrounding the depot in 1839. The tract was then divided into three lots, one purchased by Benjamin Jones, which later became the location of the Franklinton Hotel. As previously said, it was in 1842 when the NC General Assembly came together to incorporate the town, and Franklin Depot officially became the town of Franklinton.
Franklin County is located in the Northeast Piedmont region of North Carolina. The county was formed during the American Revolutionary Way, abolished Bute County, and was established in 1779. Tuscarora Indians were the earliest inhabitants, followed by English, Irish, and German settlers. Franklin has always been a rural county with an economy based on agriculture, lumber, and textiles. It has recently begun to grow in population due to the proximity of research triangle park but with a small-town feel and affordable housing.
Housing & Cost of Living
The overall cost of living in Franklinton, NC, is lower than the national average. The cost of living is 19% lower than the national average, housing expenses are 50% lower, and utility expenses are 1% higher. Franklinton is ranked 110 out of 273 cities across the U.S. and is estimated to be 96.5% of the national average. The median household income in Franklinton is roughly $39,000, which is 28% lower than the North Carolina average. The individual income median is approximately $21,500 and is 32% lower than the North Carolina average.
To better gauge, if Franklinton is affordable, you can use the 28% rule, meaning your monthly rent or the sum of your monthly mortgage, property taxes, and insurance should be at most 28% of your gross income. Another rule you can use is the 50-3-20 rule which says that 50% of the net income (income after tax) should be spent on needs, 30% on wants, and 20% on savings and investments.
In 2020, the median property value in Franklinton, NC, was $102,500, and the homeownership rate was 66.1%. Gill Farms is a popular neighborhood in Franklinton. Homes range from 1,548 to more than 2,800 square feet and have up to six bedrooms and a two-car garage. Floor plans can include flex spaces, lofts, and primary downstairs suites. Most floor plans can also include a designated home office, flex or bonus room, or an extra bedroom! The homes in the neighborhood are affordable and have easy access to the Triangle, US-1, and Hill Ridge Farms. Nearby you will find Golf courses, hospitals, parks, restaurants, schools, and more!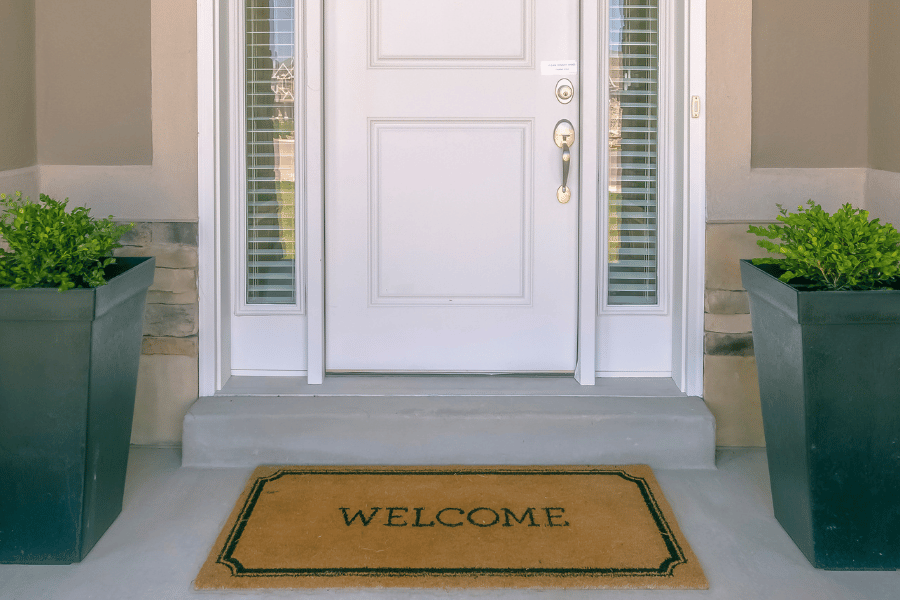 Residents
The population in Franklinton, NC, is roughly 2.34K people. Of the 2.34K people, 99.4% are US citizens, which is higher than the national average of 93.4%. The three largest ethnic groups in Franklinton are white (non-Hispanic), Black or African American (non-Hispanic), and Two+ (non-Hispanic).
The economy of Franklinton, NC, employs over 700 people. The highest-paying industries in the area are Real Estate & Rental & Leasing, Manufacturing, and Public Administration. The largest industries in the area are Manufacturing, Health Care & Social Assistance, and Accommodation and Food Services.
Education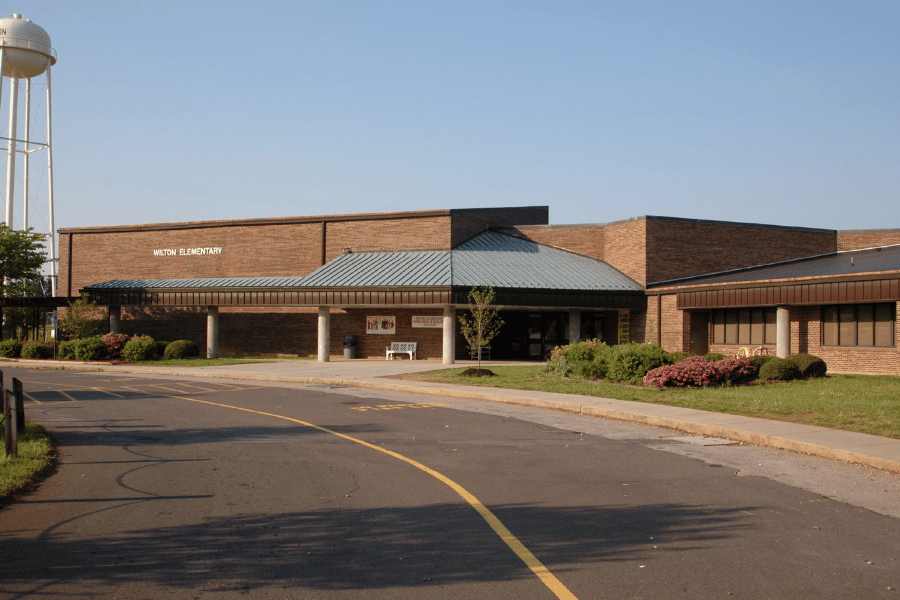 For the 2022-2023 school year, five public schools serve 2,462 students in Franklinton, NC. The top-ranked schools in the area are
Wilton Elementary School
Franklinton High School
Tar River Elementary School
The overall testing rank is based on the school's combined math and reading proficiency test score ranking. Franklinton's average math proficiency score is 39%, and the average reading proficiency score is 42%. The North Carolina Average proficiency score for math was 42% and 46% for reading. Therefore, the public schools in Franklinton are slightly below average.
Wilton Elementary School currently serves 261 students in grades prekindergarten-5th grade. In the 2018-2019 school year, Wilton Elementary placed in the top 30% of all schools in North Carolina for overall test scores.
Franklinton High School currently serves 1,135 students in grades 9-12. In the 2018-2019 school year, Franklinton High placed in the top 50% of all schools in North Carolina for overall test scores. 45% of students at Franklinton High achieved proficiency in Math which is higher than the North Carolina state average (42%).
Tar River Elementary School currently serves 371 students in grades prekindergarten-5th grade. In the 2018-2019 school year, Tar River placed in the top 50% of all schools in North Carolina for overall test scores.
There are 25 colleges within 50 miles of Franklinton, NC, with the closest one being Louisburg College which is 8.5 miles away. The top-rated college in the area is Duke University in Durham, and the largest is North Carolina State University in Raleigh.
Things To Do
Most attractions in the area are located in nearby towns that residents can easily access. Franklinton is a part of Franklin County, where there are many things to do, including shops, dining, festivals, museums, recreation, and more!
Hills Ridge Farms
Hills Ridge Farms is the best destination for old-fashioned family fun, group and family outings, picnics, school field trips, birthday parties, and more! It is located in Youngsville and offers many attractions that anyone can enjoy! One attraction is the Farm Animal Corral, where children and adults can safely view and feed live farm animals! Animals include goats, sheep, chickens, and turkeys. Other things to do on the farm include Gem Stone Panning, Train rides, Hay rides, a giant slide, a playland, and more.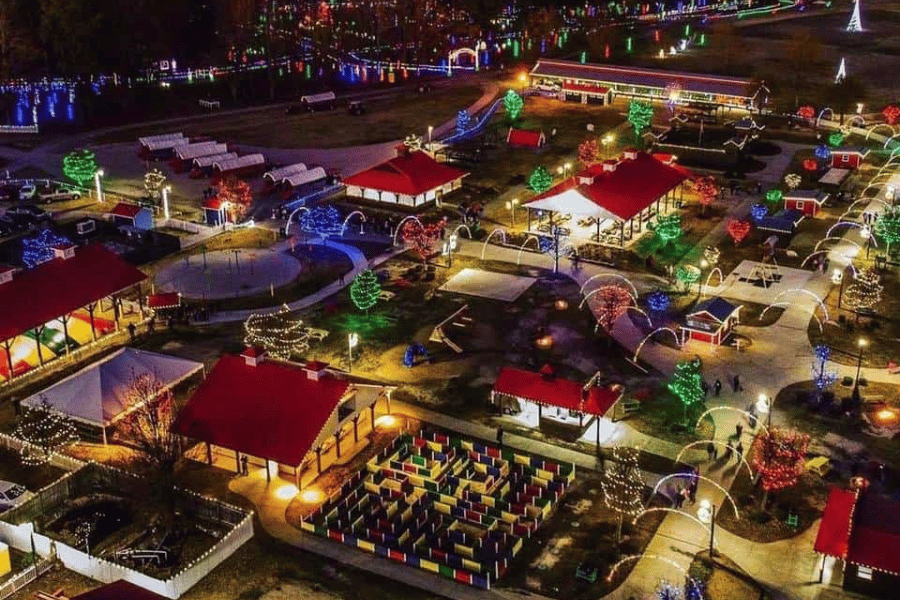 Vino and Vine
Vino and Vine is a boutique retail wine and gift shop in Franklinton, NC. You can visit Vino and Vine for daily tastings utilizing self-serving technology to sample and sip their featured wines.
Tar River Life
At Tar River Life in Bunn, you can experience the outdoors, whether it's for a day of fun or a vacation. The camping sites at Tar River Life allow visitors to experience the serene outdoors while listening to the slow-running sound of the Tar River. You can drive to all available campsites, and each one includes a fire pit and wood.
Safety
The overall crime rate in Franklinton is 14 per 1,000 residents. According to FBI crime data, the chance of becoming a victim of crime in Franklinton is 1 in 72; however, Franklinton's crime rate is lower than 62% in North Carolina communities. Compared to other communities of similar populations, Franklinton's crime rate is slightly higher than the average.
Franklinton Annual Crimes:
| | | | |
| --- | --- | --- | --- |
|   | Violent | Property | Total |
| Number of Crimes | 5 | 29 | 34 |
| Crime rate (per 1,000 residents) | 2.04 | 11.81 | 13.84 |
The chances of becoming a victim of a violent crime in Franklinton are 1 in 491.
Weather
Franklinton, NC, is known to have hot and humid summers and short and cold winters. You can also expect rain and cloudy weather year-round. Temperatures in Franklinton typically range from 32 degrees Fahrenheit to 88 degrees Fahrenheit. The temperature is rarely below 19 degrees Fahrenheit or above 94 degrees Fahrenheit.
Hot seasons in Franklinton last for about 3.6 months, from May 28th to September 15th. The hottest month of the year is said to be July, with an average high of 88 degrees and a low of 69 degrees.
The colder seasons last for approximately three months, from December 1st to February 28th. January is the coldest month, with an average high of 50 degrees and an average low of 33 degrees.
When visiting Franklinton, the best month to experience warm-weather activities are firm Mid May to Late June and from Mid August to early October.
Historic Places
The following are all listed on the National Register of Historic Places:
Sterling Cotton Mill
The Franklinton Depot
Dr. J.H. Harris House

This home now serves as a local bed & breakfast and private events venue called The Maon Street Manor

Shemuel Kearney House
C.L. and Bessie G. McGhee House
Person-McGhee Farm
Dr. J.A. Savage House

This home was built around 1880 and previously housed Albion Academy, a school for African-American Elementary and High School students founded by the Presbyterian Board of Mission for Freedman.

Aldridge H. Vann House
Local Resources
Utilities
Duke Energy Progress - Electricity
Wake Electric - Electricity
Waste Industries - Sanitation (trash/recycling for residents outside of the town corporate limits)
Century Link - Telephone/Internet/TV
Franklin County Public Utilities - Water & Sewer
Dominion Energy - Natural Gas
Spectrum - Cable/Internet/Telephone
Community
Franklinton Senior Center @ 602 E Mason St, Franklinton, NC 27525
Churches
Union View Baptist Church of Franklinton
First Baptist Church of Franklinton
Franklinton United Methodist Church
Moving To Franklinton, NC - Final Thoughts
While Franklinton, NC, might be a small town, it is a great place to live! The city has a livability score that is above average, a low crime rate, affordable housing, parks & greenways, and more! There is something for everyone to enjoy in Franklinton, and it is the perfect place to raise a family or retire. It may be a small town and a close-knit community, but you can easily access many more prominent cities and their amenities without the cost. Raleigh is approximately 45 minutes away, Wake Forest is 18 minutes away, and Louisburg is 16 minutes away. The access to the cities/towns is convenient due to the entrance to major highways, including US-1, US-401, and Highway 56.
If you're considering moving to Franklinton, NC, and are interested in real estate, feel free to contact us or visit our website for more information!
If you found our guide to Franklinton useful, share it with friends and family, or leave us a comment!
Check out some of our other local area guides!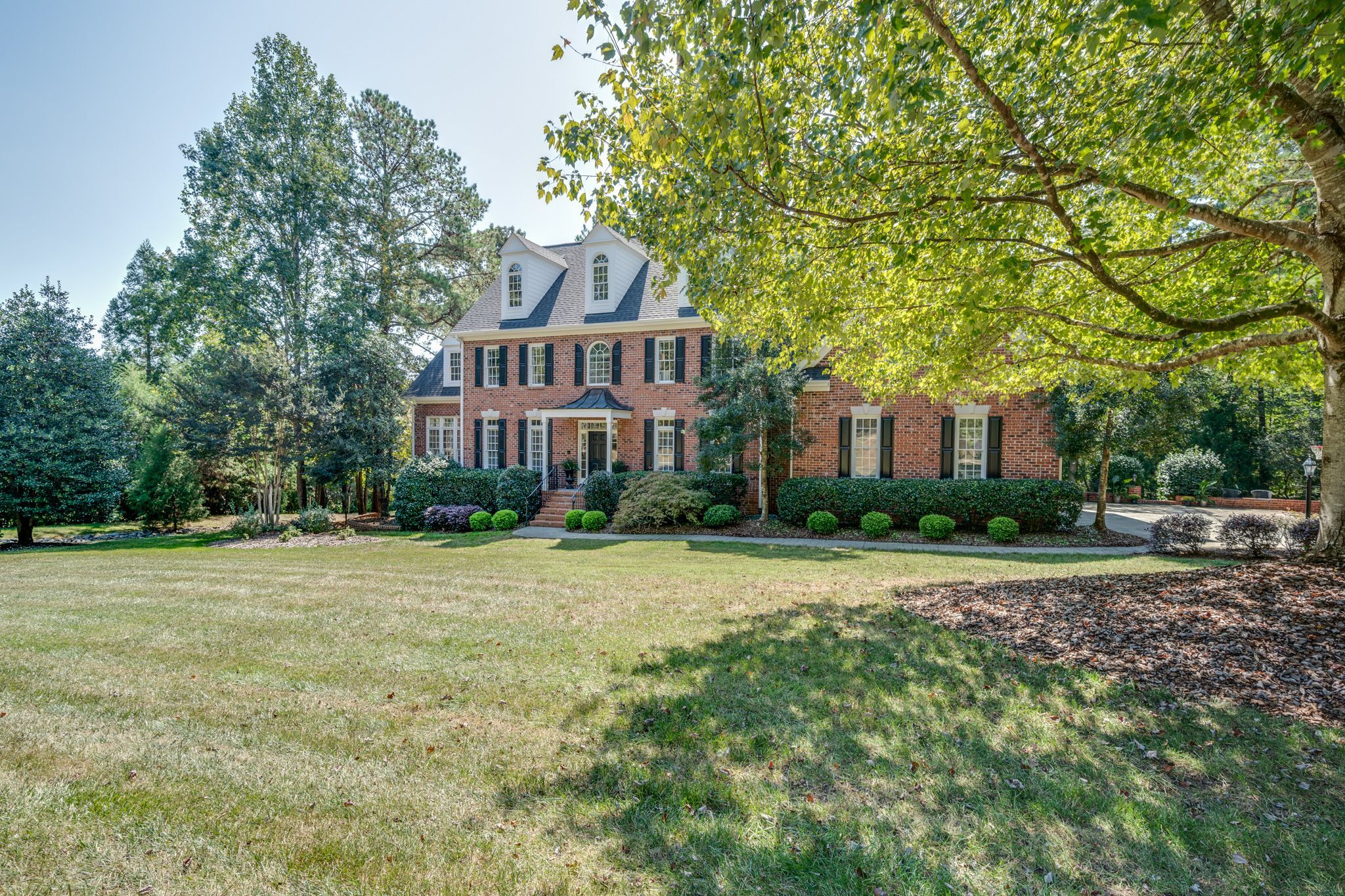 Find your new home
Search real estate and homes for sale