How Much Does It Cost to Build a House?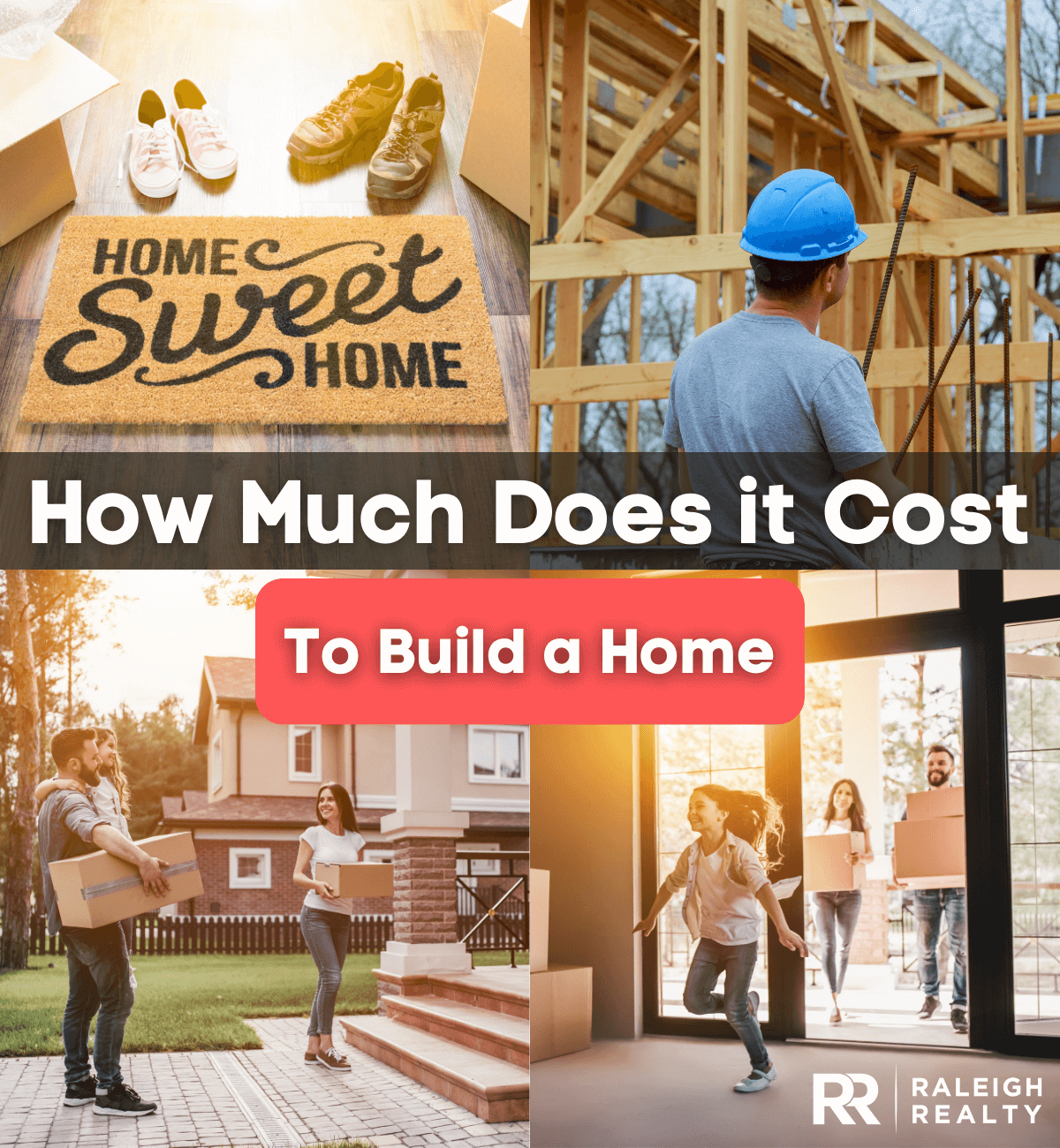 How Much Does It Cost to Build a House?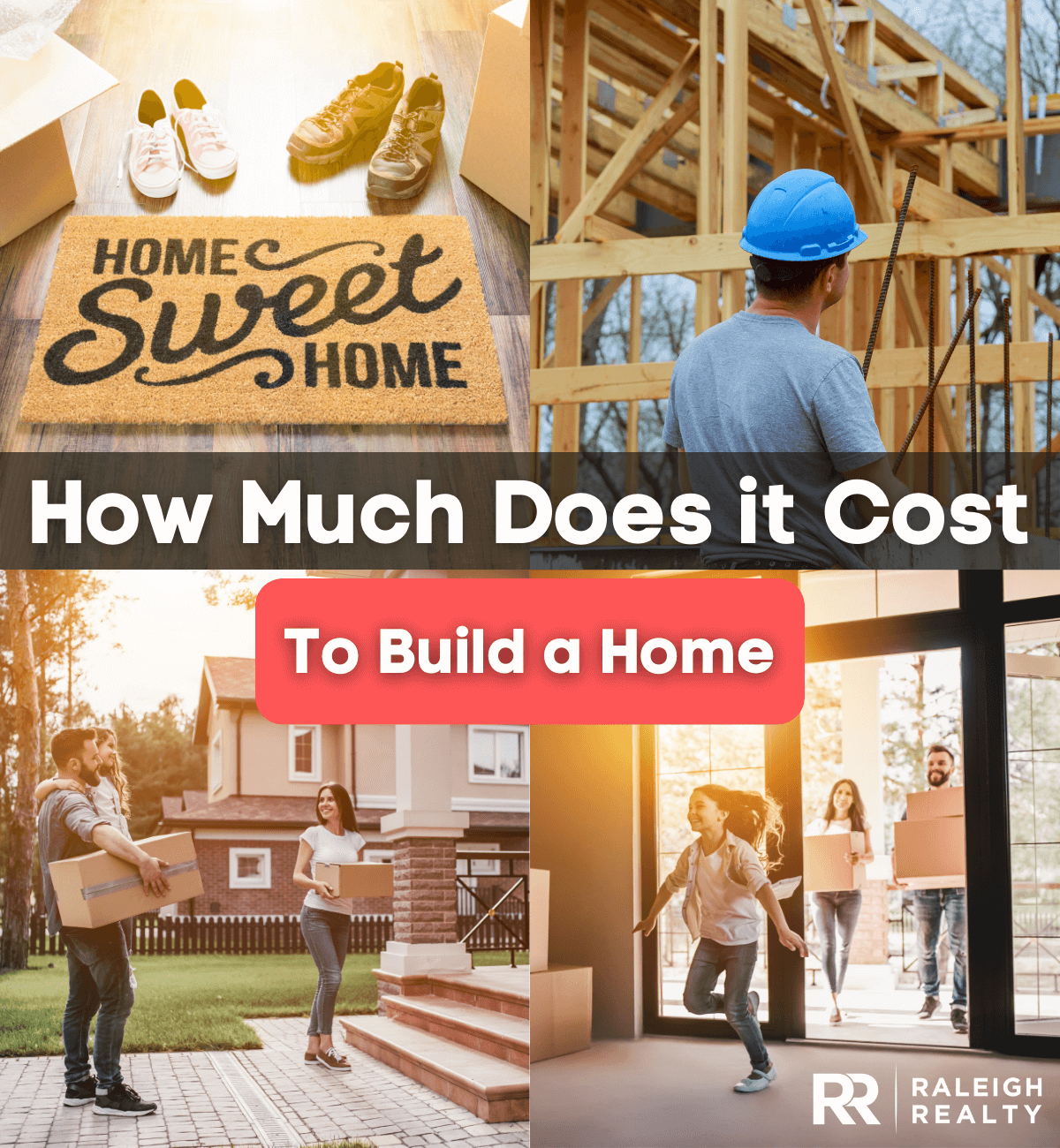 How much does it cost to build a house is a question we are asked often and it's not a simple answer. Costs fluctuate when it comes to home building materials. From the cost of dirt to the cost of lumber, there is a lot that goes into building a home. There's a reason our new construction home buying tips article is our most-read article and it's because people want high-quality information from the professionals who do it every day.
It's important to understand that our homes are more than just a roof over our heads and each one is entirely unique. They provide security, privacy, control, identity, belonging, a sense of comfort, and so much more. So whether you're looking at the cost to build a generic home with a generic builder or the cost to build a fully custom builder with your own architectural plans the cost is going to be very different.
Fortunately for you, we are going to tackle all of the most common questions and concerns below as it relates to the cost of building a house! Understand that this is not a one size fits all article, your costs to build your home are going to be very unique to you and it depends on location, seasonality, weather, lot, etc.
Let's take a deep dive into all of the most common questions and more, to help you make an informed decision about whether or not building a home is the right step for you and your family.
What to Do Before You Build a House
Obviously, before you build a house, there will be some preparations and planning involved. If you are buying a house in a new construction development that is being built by a builder, you won't have to worry about these preparatory steps as much. If you are buying your own lot of land and hiring an architect and builder on your own, however, you'll want to do a lot of research ahead of time to ensure that you get the outcome you desire. This is when costs begin to add up so be careful about looking to do much customizing unless you're ready to spend some money on your new home.
Buy the Property
When you are buying a piece of land to build your property on, you will likely want to enlist the help of a buyer's agent. They will be able to help you figure out which piece of land is right for your purposes and also help you negotiate the best deal.
Not all pieces of land are created equal. There are a number of questions that you will need to answer about each piece of land to make sure that it will work for you. You'll want to look into the zoning, whether there are utility hookups, and how much clearing and grading the land will require.
If you are buying a piece of rural property, the land will need to pass a perc test in order for you to have the ability to build on it. This is because, in places where there is not a municipal sewage system, it's necessary that your land and soil has the right qualifications in order to install a septic system.
Before you start looking for land, brainstorm about what it is that you definitely want, what you definitely don't want, and what you are more flexible about. There are a lot of things to take into consideration before buying land so it's important to do your research before pulling the trigger.
Make the Plans
Once you have found the perfect property on which you want to build, it's time to start planning. This is the time to start creating a vision of what you want your house to be.  You'll have to also determine what your budget is going to be ahead of time and create a plan that can realistically fit within that budget.
Unless you are an architect and builder yourself, you will want to hire an architect and builder. If you are choosing to undergo the responsibilities on your own, the process can be a bit cheaper but will be incredibly labor-intensive and will still likely cost more and take more time than you expect.
What Are the Advantages of Building Your Own Home?
Many of us have a concept of our dream home. When you decide to build your own house, you have the potential to make that dream a reality. Let's take a look at some of the advantages of building your own home to help you understand if this is the route that would best benefit you and your family.
Customization
If you decide to build your own home, you'll have the opportunity to personalize every piece of the puzzle so that it is the perfect home for you. You get to choose the layout, the flooring, the cabinets, the paint colors, and every little detail that makes up a house.
If you're building a home in a subdivision, you'll still have customizable options, but less than if you buy your own land and build your own house.
Lower Maintenance
When you build a brand new house, you don't have to worry about heavy maintenance issues or big repairs for at least a few years. Since all of your appliances and systems are brand new, you shouldn't have to anticipate much in the way of maintenance or repair costs. On top of that, a lot of homebuilders will offer a limited warranty if something does go wrong in the first few years.
Lower Energy Costs
Older homes tend to be less energy-efficient than newer homes. Plus, have the option of putting energy-efficient appliances and systems in your home when you are building your own home. All in all, the combination of these factors should help result in lower utility bills.
Low to No Competition
If you've been paying attention to the real estate market at all recently, you probably know that existing homes have been flying off the market and who knows how long this will last, however, it's much easier to buy new construction. In such a competitive market, it can be difficult to purchase a home even if you find the perfect one and you are ready to make a move.
On the other hand, if you are building your own home then you simply need to buy the land to do so. In general, buying raw land is a less competitive market than buying existing houses. If you already own the land that you are planning to build on, they won't have to deal with jumping into this crazy real estate market at all.
It's Brand New
While there can be a charm to existing houses, you can also find yourself dealing with other people's mistakes and strange choices. When you build your own house, every last bit of it is brand new (unless you decide to go with that reclaimed barn wood in the kitchen, that is!)
What Are the Disadvantages of Building Your Own Home?
Wherever there are advantages there are also some disadvantages. Building your own home may not necessarily be the right decision for you depending on your personal preferences, financial situation, future plans, and other factors. Let's take a look at some of the drawbacks of building your own home to help you decide whether or not this is something that makes sense for you to undertake.
Less Negotiating Room
When you are buying a house on the market, it is typically expected that there will be some room for negotiation. Usually, buyers will offer a lower price than the sales price, though this depends on the market and the location.
With new homes, there isn't nearly as much leeway in terms of the purchase price or closing costs, whether you are buying a house in a development or building your own home from the ground up.
Longer Wait Time
It usually takes around seven months to build a new home, and this doesn't even factor in how long it takes to go through the planning and approval stages. On top of that, if there are any snags in the process it will definitely take longer.
What this means is that there will likely be a period of time where you've sold your previous home but you can't move into your new home yet. You'll need to anticipate the costs of finding temporary housing and moving twice rather than once.
Stress
Building your own home can be incredibly stressful. You'll have to create a budget, buy land, and make a million decisions. This means that you will be investing a lot of time into the process, which can feel overwhelming and grueling. When things get stressful, it can be tempting to cut corners.
Managing your stress during the home building process is essential. If you know going into it that you aren't going to be able to commit as much time and energy to the process as will be necessary, then you might consider buying an existing home.
Hidden Costs
It can be hard to precisely estimate how much it is going to cost to build a house. It's easy for things to start getting out of hand and pushing the bounds of your budget.
When you're building a new home, you're paying for every little thing. It can be easy to forget about things like the landscaping and window blinds or other less obvious costs you will incur. Being organized ahead of time is essential and having a realistic sense of your budget and what you can afford can help make sure that you don't get surprised by the price tag.
Living Near a Construction Site
This doesn't apply to you if you bought yourself 100 acres of pristine wilderness, but it does if you're building your home in an area where there is a lot of new construction. If there are other houses that are going to be built after yours, you will have to deal with essentially living in a construction site for a period of time.
If you are someone who is bothered by loud noises, traffic issues, or lots of mud, you'll want to think about this before building a house in an area where developers are working. While these factors will not be permanent features of your environment, it can still be pretty annoying to live in a construction zone for a couple of years, particularly after you have spent so much money building your dream house.
Decision-Making Fatigue
Designing a house can sound like a lot of fun, but it doesn't take long for the decisions to become exhausting. You'll find yourself losing sleep at night about little things like light fixtures and cabinet hardware. At a certain point, it can become overwhelming to make so many decisions in one day.
This is something that you will really want to watch out for if you decide to build your own house. While it might not sound like a big deal, it can be psychologically difficult to deal with making all of the necessary decisions while also still managing the decisions of your regular life.
Off-Gassing of New Materials
When you purchase an existing home, the volatile organic compounds in the construction material off-gassed long ago. When you build your own home, though, all of the material is brand new.
Volatile organic compounds (VOCs) are chemicals that can be found in building materials such as flooring, carpeting, paint, and cabinets. There are over 10,000 individual chemicals that make up the grouping known as VOCs, but one that you have maybe heard of is formaldehyde. Formaldehyde can be found in engineered wood materials and can cause eye, nose, and throat irritation along with respiratory issues.
It is possible to use low VOC or no VOC products if you are concerned about chemical off-gassing in your new home. The other option is to ensure that there is continuous ventilation in your new home to help reduce the VOC levels.
The Cost to Build a House: Is It Cheaper Than Buying an Existing Home?
There are so many different factors that influence housing costs that it is not possible to make a sweeping statement about whether it is cheaper to buy an existing home or build a house.
However, on average, an existing single-family home in 2017 cost $291,000. The average cost to build a house is $428,000, so given those numbers, it's quite a bit more expensive to build your own home.
When you buy an existing house, the upfront cost will likely be cheaper than building a new home. However, you might end up spending more and maintenance and repair costs when it comes to an older home.
Similarly, an existing home will likely not be as energy-efficient as the new home that you build. This means that you will be saving money on utility bills for years to come when you build your new energy-efficient home.
Another factor to consider is the landscaping. When you buy an existing house, it might have established plantings and large trees. However, with a new home, it can be quite expensive to create the same effect of having a mature landscape.
Whether or not your new home will appreciate is a bit of a gamble. With older homes is that there are some context and comps that can give you a sense of how the home might appreciate. With newer homes featuring the latest amenities, there isn't always enough data to be able to make an educated guess about how the property could appreciate.
Are you moving to or within the Raleigh area? Check out our list of the best neighborhoods in Raleigh, NC.
How Much Does It Cost to Build a House? A Breakdown of the Costs
Now it's time to get down to the numbers. How much does it cost to build a house? Let's break down the different costs and the average ranges to help give you a sense of the financial investment necessary when you choose to build your own home.
The Land
The price of the land you buy is going to vary widely depending on a number of different factors. Things like the location, access to utilities and amenities, the current market, and features of the property will all impact the price per acre.
Site Work
Once you have chosen a piece of land on which to build your house, the first costs you'll be facing are those of site work. Things like building plans, permits, and inspections will run you roughly $16,000 on average.
The biggest chunk of this cost is for sewer and water inspections, which will be about $5000 of your budget on average. In order to get a building permit, there will be roughly $4000 worth of fees.
Next, you'll need to pay for the engineering and architecture of your home. This will cost around $3,000, depending on the project. It's best to have your builder and your architect work on the plan together so that you can be sure to have both the form and function of your home be exactly as you want.
Another part of these costs is going to be the impact fee. What this means is that you'll have to pay something like $2000 for public services like water treatment, roads, and parks. The last $2000 factored into this budget is just to leave a little wiggle room if some of the aforementioned costs run a little high.
Foundation
Are you wondering: "how much to build a house foundation?" Let's take a look.
It's finally time to break ground on your brand-new home. In order to start building the foundation, expert operators and heavy-duty equipment are necessary in order to create a level surface on which to lay your home's foundation. Excavation costs can vary greatly, and if your plot of land is covered in large rocks just under the surface, you might be facing a steeper bill than you anticipated.
Once the land has been excavated, it's time to lay the foundation for your home. If you're choosing to build a house with a basement, this will generally cost more than building a house without a basement. You could incur additional costs if it's necessary to install retaining walls to keep soil from falling onto your foundation.
On average, you should budget for $25,000 towards this foundation work. It's a good idea to set aside an extra $1000 to give yourself some wiggle room.
The foundation of your home is the last place that you want to cut corners. As they say, you want to be the person who built their house on stone and not sand.
Framing
One of the priciest aspects of building your home is the framing. This is when the skeleton of your house is put together. The framing of your house requires a lot of lumber, so you can expect, on average, this aspect of things to cost at least $36,000 if not more.
You also will want to budget and roughly $4000 in order to install the trusses that support the roof if this isn't included in the cost of building the roof. On top of the, you will have to pay for the sheathing. If you add steel or metal materials to your framing, the costs will get even higher.
Exterior Finishes
It requires a lot of material to cover the exterior walls of your home. In total, you can expect exterior finishes the cost, on average, $33,000. You'll want to budget roughly $15,000 just for the exterior wall.
You'll also need to install other important features such as windows, doorways, and the garage. This should cost you somewhere around $9000. Another $8000 will go towards finishes on the roof.
For this part of the building, you will also want to leave an extra $1000 space in your budget in case the costs sneak up on you.
Major Systems Installations
Another $33,000, on average, will go towards installing major systems in your home. These include electricity, plumbing, and an HVAC system, each of which costs somewhere in the range of $10,000 to $11,000.
Important to understand that these costs don't include the fixtures, such as lights, toilets, and sinks, that hookup to these major systems. Those costs will be included in the budget for interior finishes. Plan to have an extra $1000 for this category as a cushion.
Interior Finishes
One of the most expensive steps, when you are building a house, is the interior finishes. How much this will cost you will have a lot to do with what features and materials you decide to use, but, on average, this will run you $68,000.
Even if you have particularly simple tastes, there is no getting around this being a pricey endeavor. On top of these interior finishes costs, you'll want to budget around $17,000 for things like the driveway, the landscaping, or building a deck, patio, or porch. Lastly, you'll want to budget roughly $3000 for the final cleanup.
Miscellaneous Construction Costs
Even though you have built extra buffers into each category, you'll want to set aside a "miscellaneous construction costs" category." You'll want to plan for $4000 to go towards the overall construction cost.
Sales Price
Finally, we come to the largest part of your budget. This cost can include what is called the finished lot, as well as the sales commission for real estate agents, profits to the vendor and builder, marketing charges, financing charges, overhead, and general expenses. On average, this will run you roughly $190,000.
Is the House Building Cost a Bit Too Steep, But You're Still Looking to Move?
"How much does it cost to build a home?" doesn't have the most straightforward answer, but once you break the costs down into categories it can help you to understand what a homebuilding budget might look like.
As you can see, the price you pay for building your own home not just steep financially, but also in terms of your time and energy. It's a big project, and if you're motivated to create your dream home then it's entirely within your reach. If the notion of spending the next six months to a year in the dregs of cabinet hardware and paint samples fills you with dread, however, then it might make sense to start looking for an existing home that suits your needs.
It's no wonder that so many of us spend our free time daydreaming about what our dream house would look like! We have people come to our website all the time just to look at their dream homes.
Are you looking to move to the Raleigh, NC area? If so, you can take a look at what's on the market here or even check out some new construction homes in Charlotte!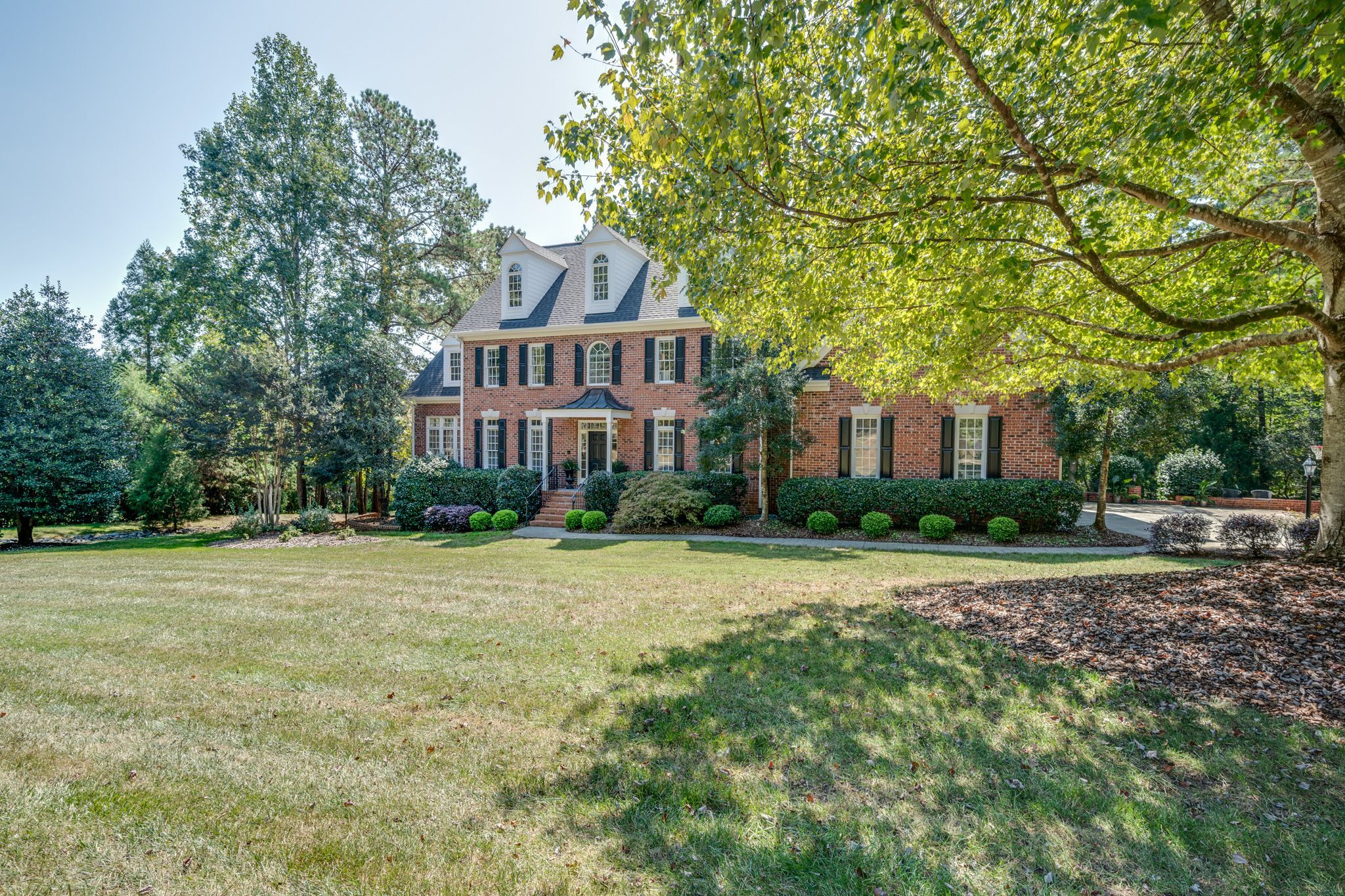 Find your new home
Search real estate and homes for sale