How to Move Cross Country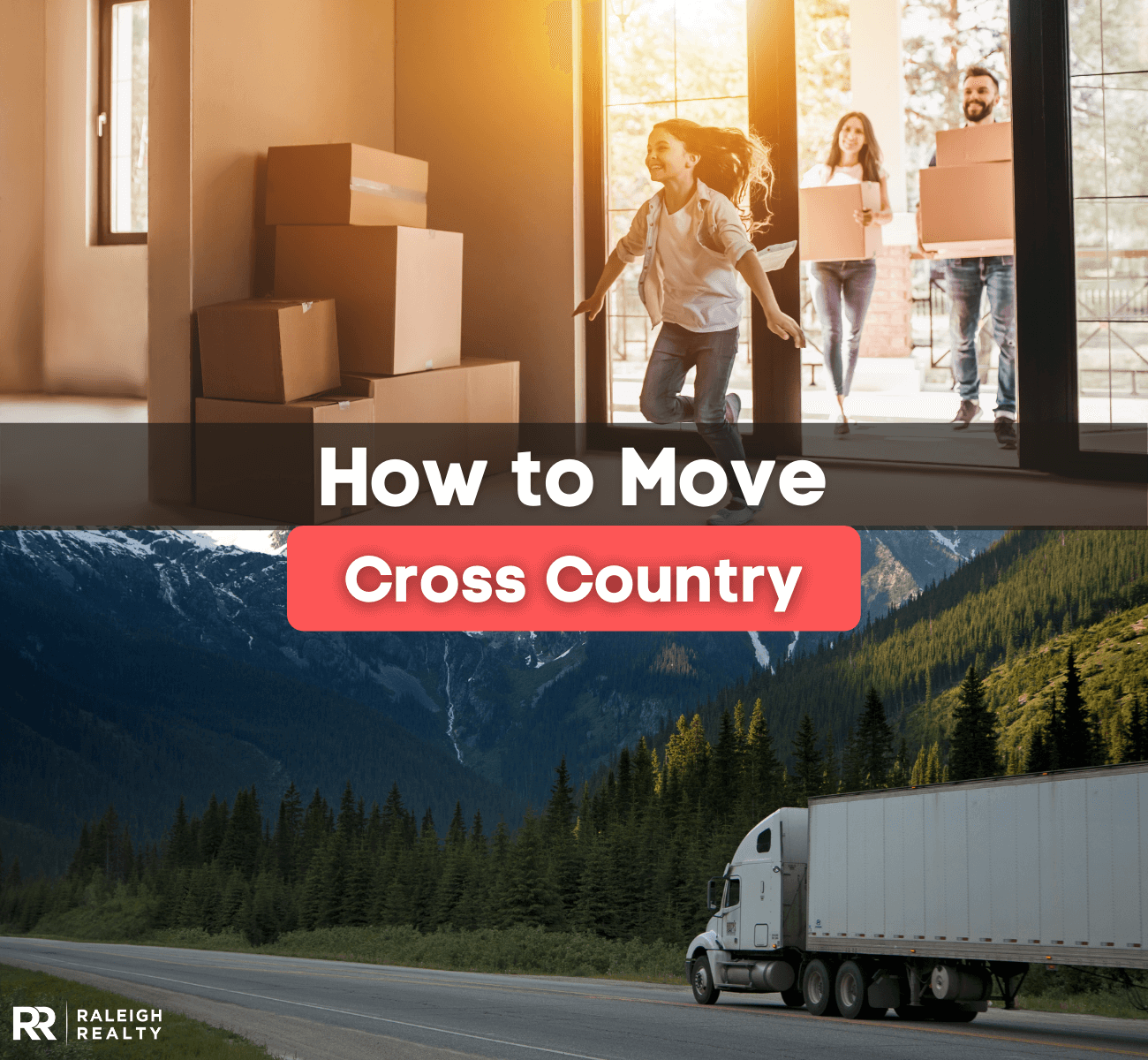 How to Move Cross Country
Considering a cross-country move? Here's our how-to-move cross-country guide jam-packed with useful money-saving tips!
There are few transitions in life more disruptive than moving. Add to that a cross-country haul in between and you are looking at quite the challenge. But there are ways to make it much easier even for children. Whether you're moving to Raleigh, North Carolina, or San Francisco, California, read on for tips and tricks for turning your cross-country move into a manageable feat.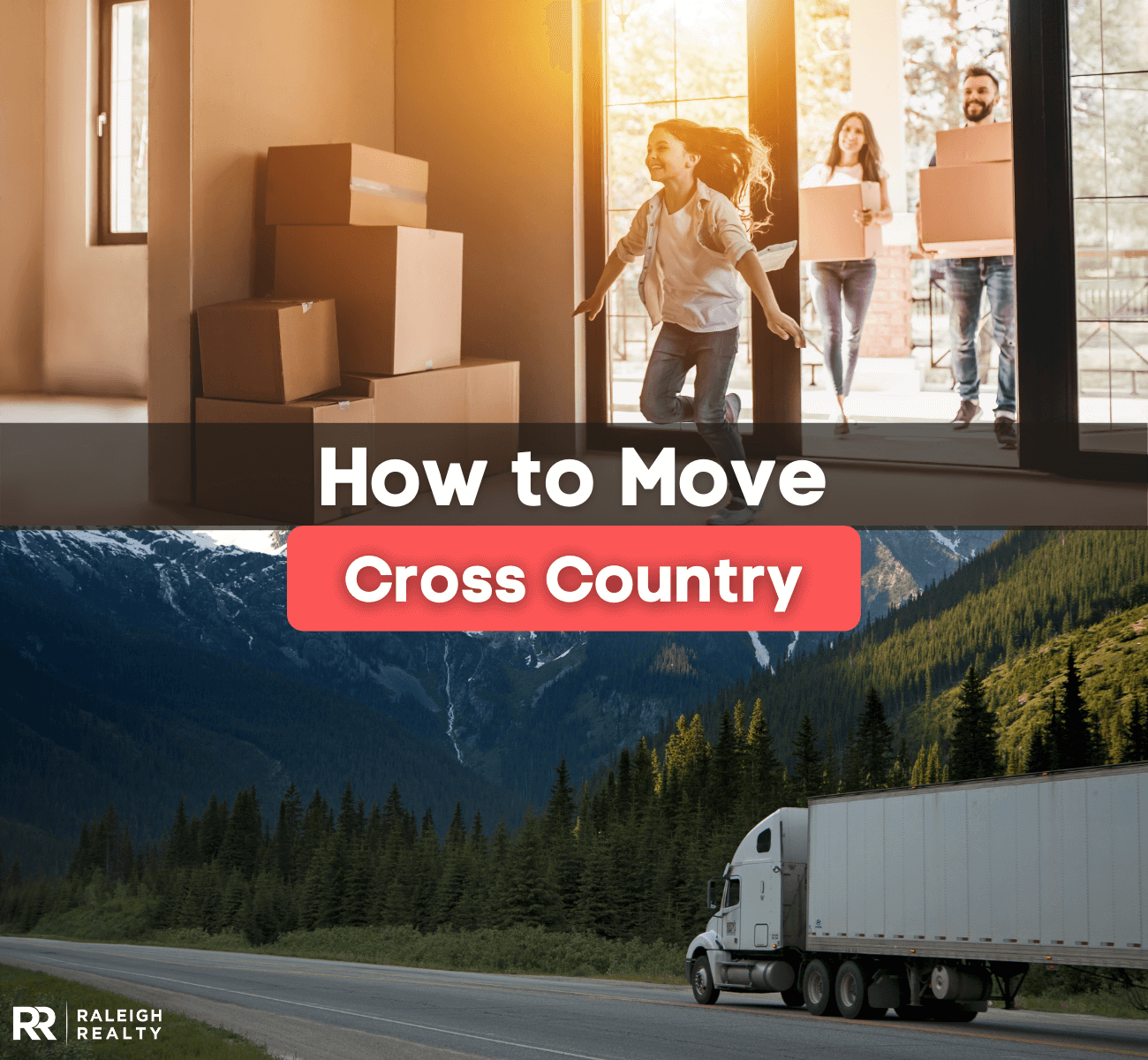 How much does it cost to move cross country?
One of the biggest questions is always going to be the cost. But unfortunately, there is not a simple answer to this question, as the price will be highly variable depending on the method you choose for moving. For example, the cost can range from up to $9,000 for full-service movers down to what is the cheapest way to move cross country, DIY truck rental for as little as $1,200. How much does it cost to move furniture across the country? How much to move cross country depends on the method with which you choose to move it. 
How do I prepare to move cross country?
How to move cross country cheaply is highly dependent on the ability to prepare. Preparation will go a long way in saving you money when you are moving cross country. How to plan a cross-country move is just as important as the actual moving. In fact, making a plan is step one of every move. This really means writing down every single step of the process that you will need to accomplish to get you and your belongings safely (and as conveniently as possible) from point A to point B. It is by preparing a plan that you can find the most innovative ways for how to move cross country cheaply. Here are a few things you should be considering adding to your list.
Sell Your Stuff: You'll be able to both lighten your load and make some extra cash all in one go, so it's a win/win. Leaving yourself plenty of time in your overall major plan helps with giving you plenty of time for selling things in advance. Great resources for selling things include Craigslist and Facebook marketplace, plus there is no beating an old-fashioned yard sale. Well, you're paring things down, donate things you don't need to take with you as well. Any amount you are able to reduce your belongings will end up saving you money. 
Make a Budget: Determining how much you have to spend on your move is instrumental in deciding what kind of move you can afford in terms of hiring professional help. 
Make Your Own Travel Arrangements: If you'll be flying to meet your stuff, it's best to make those arrangements as far in advance as possible. 
Create a Timeline: Something to consider: if you opt to use a container that you fill and is then shipped, there is often some lag time (around two weeks) between when your things depart and when they arrive.
Make a Special Plan for Fragile Belongings: Whether it's your grandmother's china or artwork, you want to have a plan in place specifically for your irreplaceable and breakable items. 
Research Professionals: It's worth investing some real-time into whatever method you choose to move, and then once you've narrowed down your method you really need to take the time to vet the company you choose to hire. Things to look for: make sure the professionals you choose are licensed and insured. You'll want to make certain they have good online reviews and ask for references.
Start Collecting Boxes: Skip having to pay for boxes if you've got the extra time to scour grocery stores, liquor stores, and big-box stores for free boxes.
Create a System: Try to color code your boxes with labeling so you'll know where things go.
Pack a Little Every Day: It's a big job, but if you do it over time, it won't be so overwhelming.
How to pack for a cross country move
There are some special tips specific to packing for a cross-country move. The first thing you'll want to do is create a timeline that is specific for your packing. Earliest on the timeline (preferably 4 weeks out, after you've started gathering boxes) you can begin boxing up the rooms you use the least. With 3 weeks to go, plan on packing up your home decor. With 2 weeks left, pack up extra rooms and make certain all storage spaces are good to go. During the last week, it's time to finish up bedrooms and pack up the kitchen, using the last couple of days to dismantle furniture and pack up the bathroom. 
Some additional important tips:
Make an inventory of everything you'll be moving.
Free boxes are great, but previously used ones are a no-go for a cross-country move.
Be prepared with all necessary supplies. In addition to boxes, you'll need tape, scissors, plastic bags, padding, and bubble wrap or newspaper. 
Remember to separately pack what you'll need in the short term, from kitchen essentials to clothes for the first few days.
How to move cross country on a budget
Moving is expensive, so here are some additional tips for saving money while moving. There are several ways to save money, especially if you're willing to go the traditional professional movers. Here are some alternative options:
Drive a truck rental. This is one of the cheapest ways to get all of your stuff across the country, but the drive-in of an unfamiliar truck can be harrowing. You'll also need help to load and unload the truck so that either means good friends on both sides of the move or some paid labor.
Use a pod or box system. This drops off a box or pod and allows you to fill it over time, generally a couple of weeks. It will usually take a couple of weeks to arrive at the destination once shipped. This has the advantage of letting you load and unload over time. Some of these services even have the option for professional loading and unloading.
Ship across the country. If you're willing to get rid of the majority of your stuff, and all of your furniture, why not ship the remainder of your personal belongings? Greyhound Package Express offers an extremely affordable shipping option. 
One of the best ways to move cross country cheaply is to have your company pay for it. If you're moving for a job, then this is definitely a real possibility you should shoot for during negotiations.
How to move cross country without a job: if you don't have a job lined up it's more important than ever that you calculate all your moving costs in addition to several months of living costs once you arrive. 
Some additional tips for saving money on a cross country move include:
Moving on to a less popular date: if you can avoid moving in the summertime, and keep your move to mid-week and mid-month, you can save some real money.
Instead of hiring full-service movers hire labor: there are many options for hiring moving labor without the full-service price ticket.
Get the help of friends and family.
Considerations for a car and a cross country move
Many people wonder how they will get their car across the country, and those without one, wonder how they will manage such a big move without a car. There are three main possibilities when considering a car and a cross-country move.
How do you move across the country without a car?
The answer is mostly the same as with a car, but if you hire professional movers, ship your items or go with a pod option, then you fly across the country. If you're choosing the DIY option then you already will have an entire truck to accompany you on your journey. If you are flying you will need to pack your luggage strategically so that you have your most important small valuables, documents, and essentials with you. 
How to pack up a car for a cross-country move?
If you are taking your car cross country, it's only natural to want to fill it up. Think carefully about what you want to take in your car, this should be part of your moving plan. Always pack the most essential items first. Consider getting an overhead bin to carry more belongings. 
How to move a car cross country
Perhaps you have a car and want to go the DIY route, so you will need the car to make the journey separately, or perhaps you prefer to fly than making the cross-country trip. You have a couple of options. You can ship your car, or you can hire someone to drive it cross country for you. Shipping your car will put less mileage and less wear and tear on it. You should be certain the car is completely empty before you ship it. Things like spare tires and jacks can go missing. 
How to move cross country with pets
Pet owners have their own list of concerns when it comes to a cross-country move. It's not just themselves that they have to worry about, but the furry members of their family. Here are some special considerations for how to move a pet cross country.
How to move cross country with a pet
Complete all vet visits prior to moving
Make certain your animal is ID'd properly
Get carrying cases months ahead of time, and allow your animals to acclimate
Create a cozy travel environment and introduce them to it as soon as possible
Let the movers know you have animals
Keep toys, litter, food, and treats on hand as travel essentials
Use sprays that are developed to be calming and good for travel
Moving to a new place doesn't have to be difficult when you have the right preparations. Once you arrive here are ways to adjust to your new surroundings!
We hope this guide on how to move cross country has been helpful for you in planning out this exciting next step. While it can be stressful, remember there are new adventures on the horizon.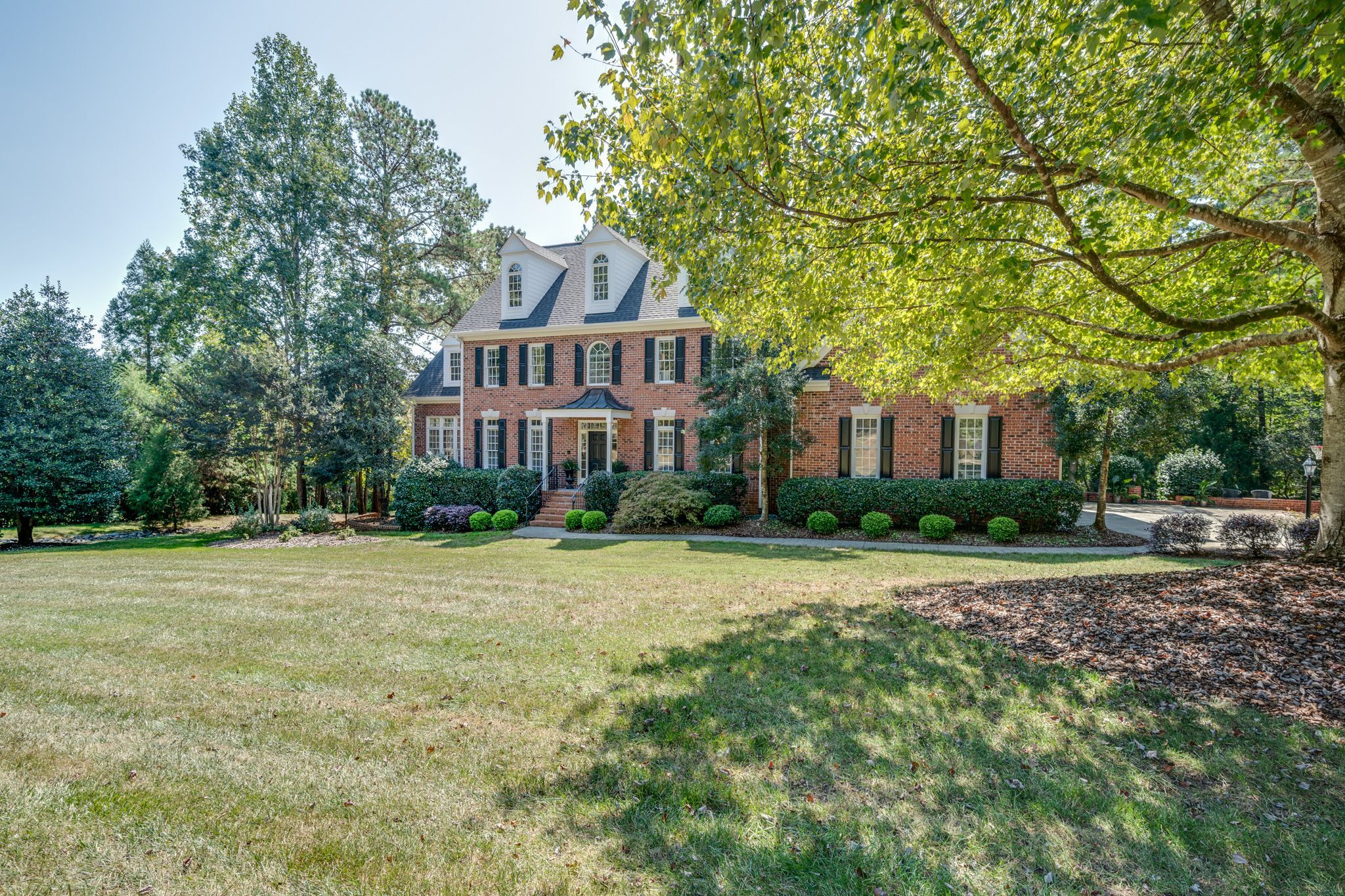 Find your new home
Search real estate and homes for sale