What Do Appraisers Look For? How to Prep Your Home For an Appraisal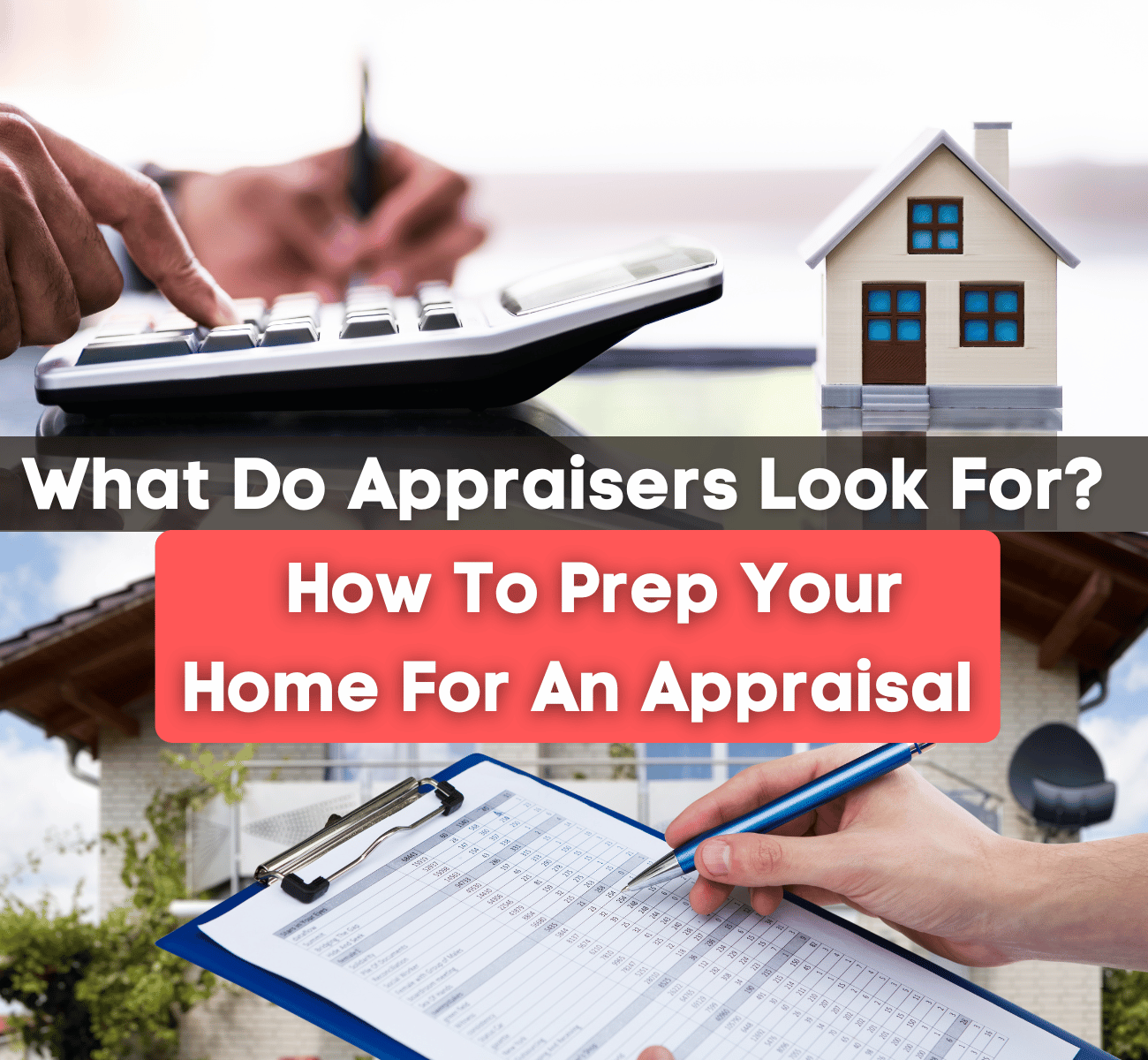 What Do Appraisers Look for? How to Prep Your Home for an Appraisal
A real estate appraisal is a professional opinion of a home's value required when a mortgage is involved. Let's dive into what appraisers look for, how much it costs, and how to better prepare a home for an appraiser. 
If you're under contract to purchase your home, you may wonder what will happen during the appraisal process. Home appraisals are a critical part of the home buying process for buyers and sellers too! When an appraiser comes to the home, it's important to remember that the sole purpose of the appraisal is to evaluate and estimate the home's value. 
We will go ahead and outline several components of an appraisal for you in this article. An appraiser's job is to analyze the home's condition, comparable homes recently sold in the area, and home improvements that could affect the property's overall value. 
Appraisers will give their most professional opinion to come to their appraised value amount, but it's essential to understand what factors they analyze throughout the home. 
If an appraiser concludes that the home falls below the amount the buyer has offered to pay the seller, then both the buyer and seller are faced with what is known as an appraisal gap. It would be best if you spoke with your trusted real estate agent to find a solution. 
There are also tactics in the current real estate market that have become more popular to help buyers be prepared for the worst-case scenarios; we call them appraisal addendums. We will explain more about appraisal addendums later in this article, so please hold onto that for a moment.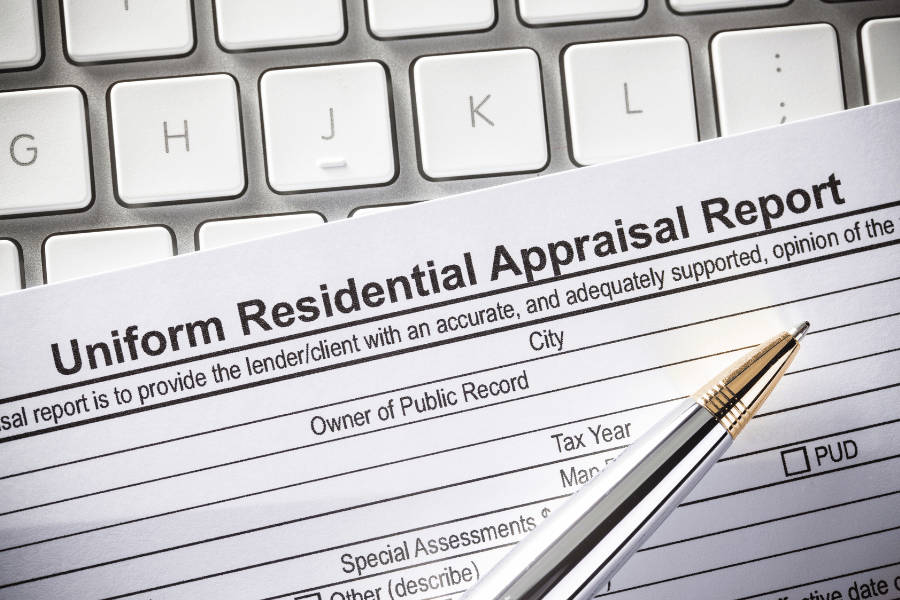 What Do Appraisers Look For?
Appraisers are looking at various factors, so let's dive into that. It is common for appraisers to start with the exterior of the home. They will often go into your crawlspace (if there is one) to check for high moisture or standing water. While they are down there, they are also looking at the condition of your wood beams. Is there evidence of a pest infestation? Is there apparent moisture damage? Mold? Is there a rodent infestation? Roaches?
Once they have visually examined your crawl space, they will likely investigate the foundation and siding of the home to check for any cracking or damage. Make sure to keep all locks unlocked to ensure that the house is accessible as possible for the appraiser to perform their duties and due diligence; you will not want anything getting in the way of your timeline.
Appraisers may even measure your lot and will examine your landscaping. Is your home in a visually appealing area, or are you facing a major highway with lots of road noise? When it comes to giving an opinion of value, these factors could quickly be altered for your benefit or much to your dismay, so it's essential to realize that even the home's surroundings will affect the appraised value of your home.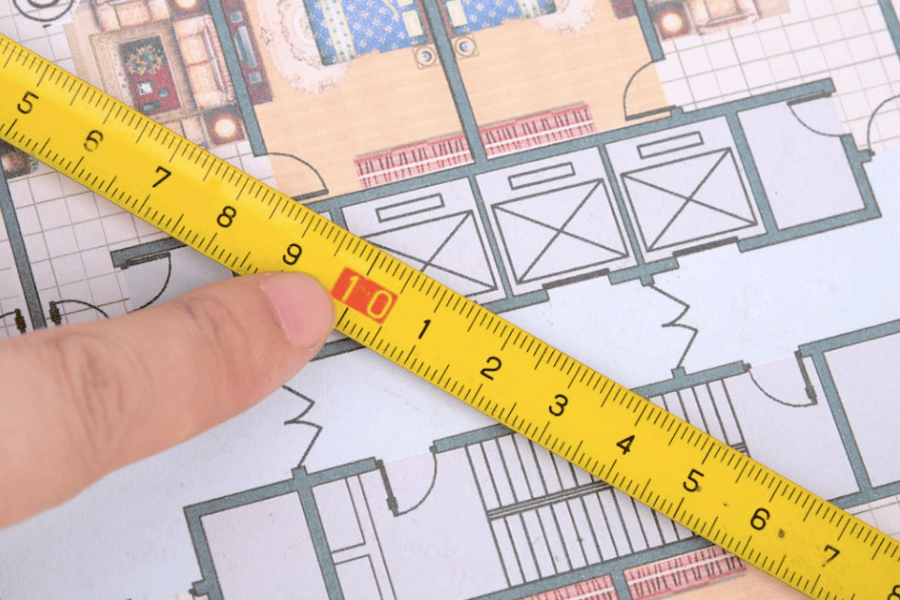 Square footage is another factor that significantly affects the home's appraised value. The appraiser will likely schedule an appointment so the seller can be prepared to let them into the house to start measuring and evaluating the home's interior. 
Once they have their measurements, the appraiser will count the number of bedrooms and bathrooms and take inventory of whether the home has a formal dining room, a screened-in porch, or a wood-burning fireplace in the living room. 
All of these factors will contribute to that final appraised value amount. While the appraiser travels through the home, they might note what appliances are in the house. Is it a gas stove or an electric? Stainless steel appliances or black?
They will also check for leaks from the sinks, dishwasher, showers, and tubs. Are any of your toilets leaking? All the items on your inspection report will likely hurt your appraisal, so if you're conducting your inspections first, this helps indicate how well your home will appraise. 
Lastly, the appraiser will also check your attics, if you have one, and will likely limit your HVAC systems to ensure they are working correctly. 
How Much Does An Appraisal Cost?
Depending on which part of the country you live in, the amount charged by an appraiser can vary greatly. In general, we've seen that most appraisals will range from about $300-$450 depending on the size of the home and how much work the appraiser had to do to complete their appraisal process. The appraisal will need to be paid before closing, so please be prepared for the upfront cost associated with this part of the buying process. 
How Long Does An Appraisal Take to Perform, and How Long Will It Take to Get the Valued Amount From the Appraiser?
The actual time the appraiser will spend at home is surprisingly shorter than you might think! Most appraisals can be finished between 30-60 minutes. This can vary if the house size is much smaller or larger than most, and the home's overall condition will also play a factor in this. Most sellers can expect the appraiser to finish their evaluations within an hour.
From here, the appraiser will conduct its final analysis and prepare the report for the lender. The period this usually will take to come back is typically between 7-10 days. Ask your lender what to expect regarding timelines, as these timelines can vary greatly depending on who you are using to secure your loan.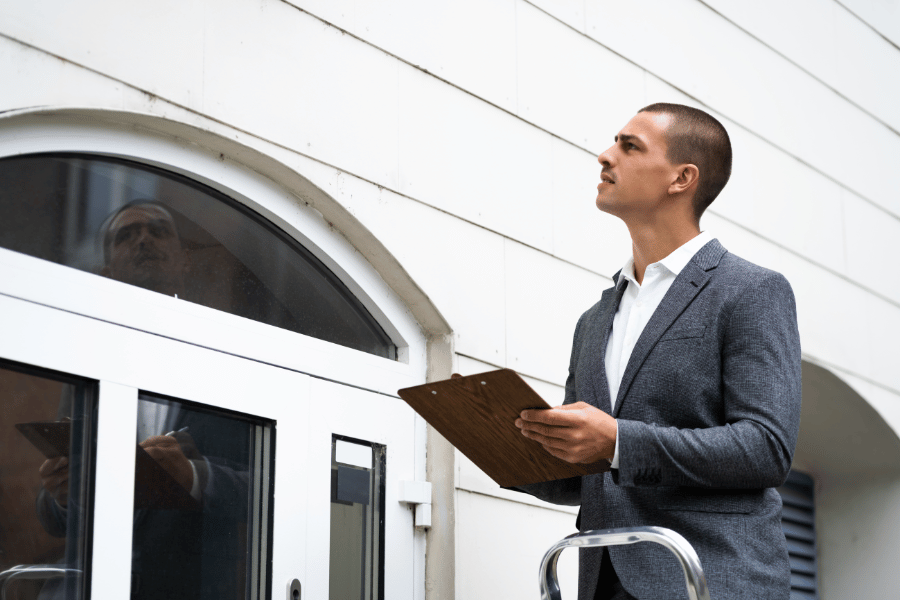 What Can I Do to Prepare My Home For the Appraiser?
Sellers may need to be made aware, but there are many things you can do to prepare your home for the appraiser. Remember, this appraisal can also negatively affect you if the house doesn't appraise for the amount your buyers have offered. When given enough notice, you will want to start making yourself a list of documentation and easy tasks to prepare for your in-home appraisal. 
You will want to collect the following information and have it readily available for your appraisal appointment:
Your recent property tax bill
A copy of your contract to sell your home
A copy of the inspection report, if you have it!
A copy of your survey (if you have one)
Your Title Policy paperwork
A complete list of upgrades and improvements; be as specific as possible!
Additionally, you will want to make the time to complete the following tasks before your appraisal appointment:
Clean your home thoroughly and keep it organized. This will help your appraiser have the ability to move freely throughout your home without too many obstacles in their way.
Check your home throughout for the following: leaky faucets, toilets, bathtubs or showers, loose door handles, peeling paint, cracked grout or tile, or loose hinges. 
Clear any unsightly clutter, especially in the attic or crawl space; these are the areas where pests like to hide, so the sooner you clear them out, the better you will be.
Check your railings; be sure there is no give or reason for concern from the appraiser's perspective.
Test your smoke detectors and carbon monoxide detectors batteries. Now might not be the wrong time to replace them, to be sure. Be sure that you have at least one smoke detector on each floor and that they are operating. 
Clean up your landscaping. Make your home look well-maintained and well-loved by giving the exterior some sprucing up. Lay some fresh mulch and fertilize your lawn. If an appraiser sees its value from the exterior, this will only help the overall appraised value of your home.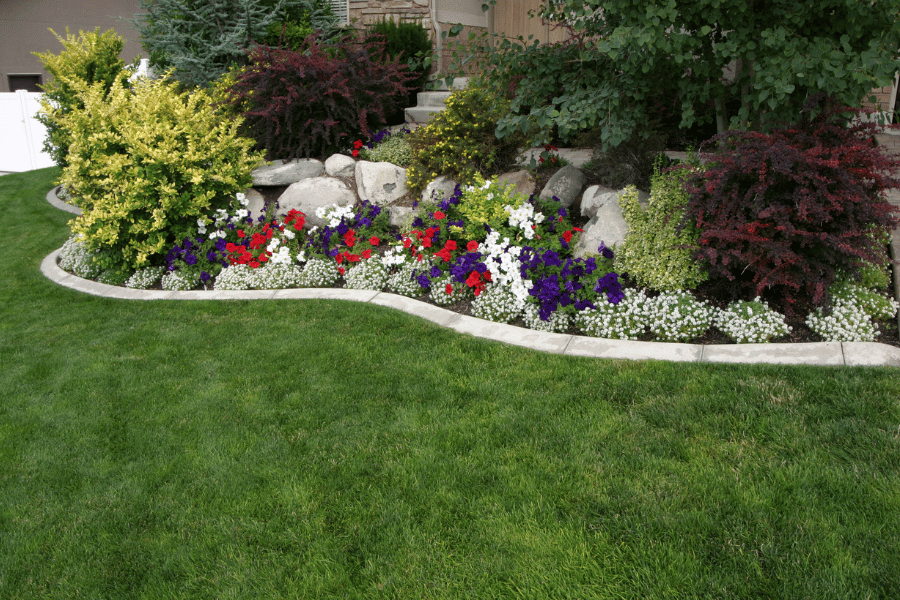 What Comps Will the Appraiser Use to Compare to My Home?
This is a part of the appraisal process that we won't be able to prepare you for because we never know which properties will be used for comparison. Mainly speaking, an appraisal will be based on homes close to yours with the same amount of bedrooms and bathrooms on a similar piece of acreage and being built around the same time. 
Let's take a look at an example to give you an idea of what this might look like for the appraiser:
Your home is under contract for $400,000. You have a three-bedroom, 2.5-bathroom two-story single-family home with a two-car garage on .5 acres. Your appraiser will see how many three-bedroom homes have sold in the closest proximity to your home. 
The appraiser has found that two homes have sold on your street in the past six months. Each house was built the same year as your home was. 
Comparable 1 is a three-bedroom, two-bath two-story single-family home with a one-car garage on .25 acres. It sold three months ago for $375,000.
Comparable 2 is a three bedroom, 2.5 bath ranch style home for a two car garage on .75 acres. It was told five months ago for $415,000.
Now, looking at these two comps, the appraiser will try to find ways to bring the contracted home to equal the value offered. Does it look to be worth more? Possibly could it be less?
This is where those lists of upgrades and keeping your home looking freshly painted and clean will lend a helping hand. An appraiser will find value in the upgrades and will often depend on these features to adjust the value in favor of your home. 
For this example's sake, it's essential to know that the appraiser wouldn't just use these two comps. We often see any amount from about three to seven comparable properties but with a minimum of three. 
What To Do If Your Home Doesn't Appraise For the Value Being Offered?
If your home doesn't appraise, the buyer could be facing some genuine concerns, and this is when it's crucial to understand how coming to an agreement is essential. 
If the home often comes under appraised value, the seller will agree to lower the purchase price to meet the appraised value. Sellers may do this as needed, or it could be because it's part of their contract. Appraisal addendums were designed to have a plan B should the home not appraise. In the appraisal addendum, the home buyer will usually write out the terms. 
It could be that the buyer is asking the seller to lower the purchase price and will not make up the difference.
But, when inventory is down, and competition is heating up, a buyer may consider a different kind of addendum. It is still in the form of the appraisal addendum, but a buyer could offer the seller a set amount they are willing to pay over the appraised value and cap it at a certain point. It would read something similar to Should the home not appraise at the contracted amount, the buyer agrees to pay $20,000 over the appraised value amount.
Pro tip: Sellers are often relieved when buyers are willing to work to their benefit and let them know ahead of time that they have the extra cash to get to the closing table. So, keep this in mind, home buyers!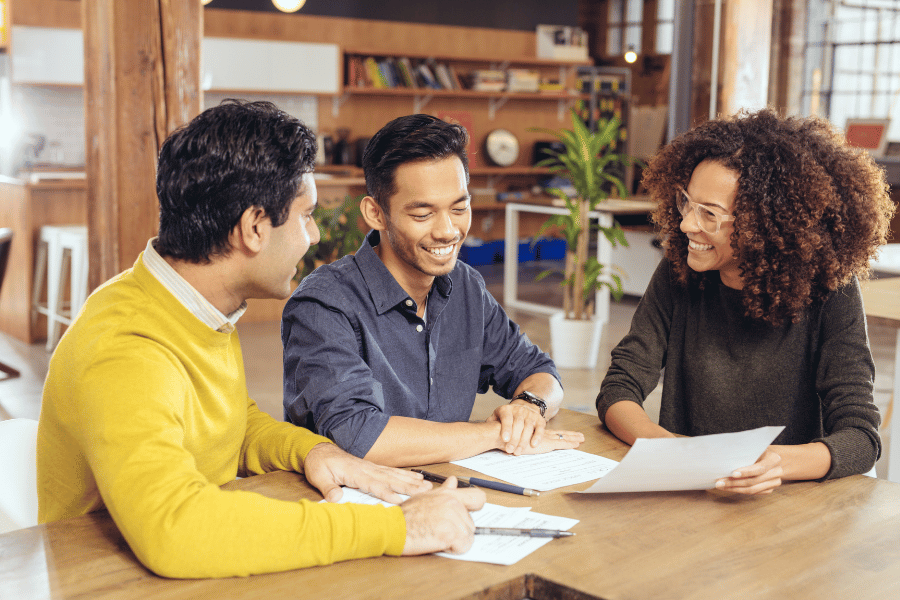 Appraisals - Final Thoughts
Appraisals are a critical stepping stone in the home-buying process, and it is vital for both the buyer and seller to understand precisely what is about to occur. The buyer and the seller hope that the appraiser will agree to the amount they have already decided upon.
Knowing what to expect with your upcoming appraisal will be a vital resource for you as you navigate your way through the home buying and selling process. Please be sure to be prepared for unexpected findings, and you can always go back to renegotiate with your seller. Most of the time, they want to agree just like you do. 
We hope this article helps you as you go through the home-buying process. If you know someone looking to buy or sell their next home, share this with them. 
If you want to buy or sell your home, please don't hesitate to contact us here at Raleigh Realty. We are happy to help you with all of your real estate needs!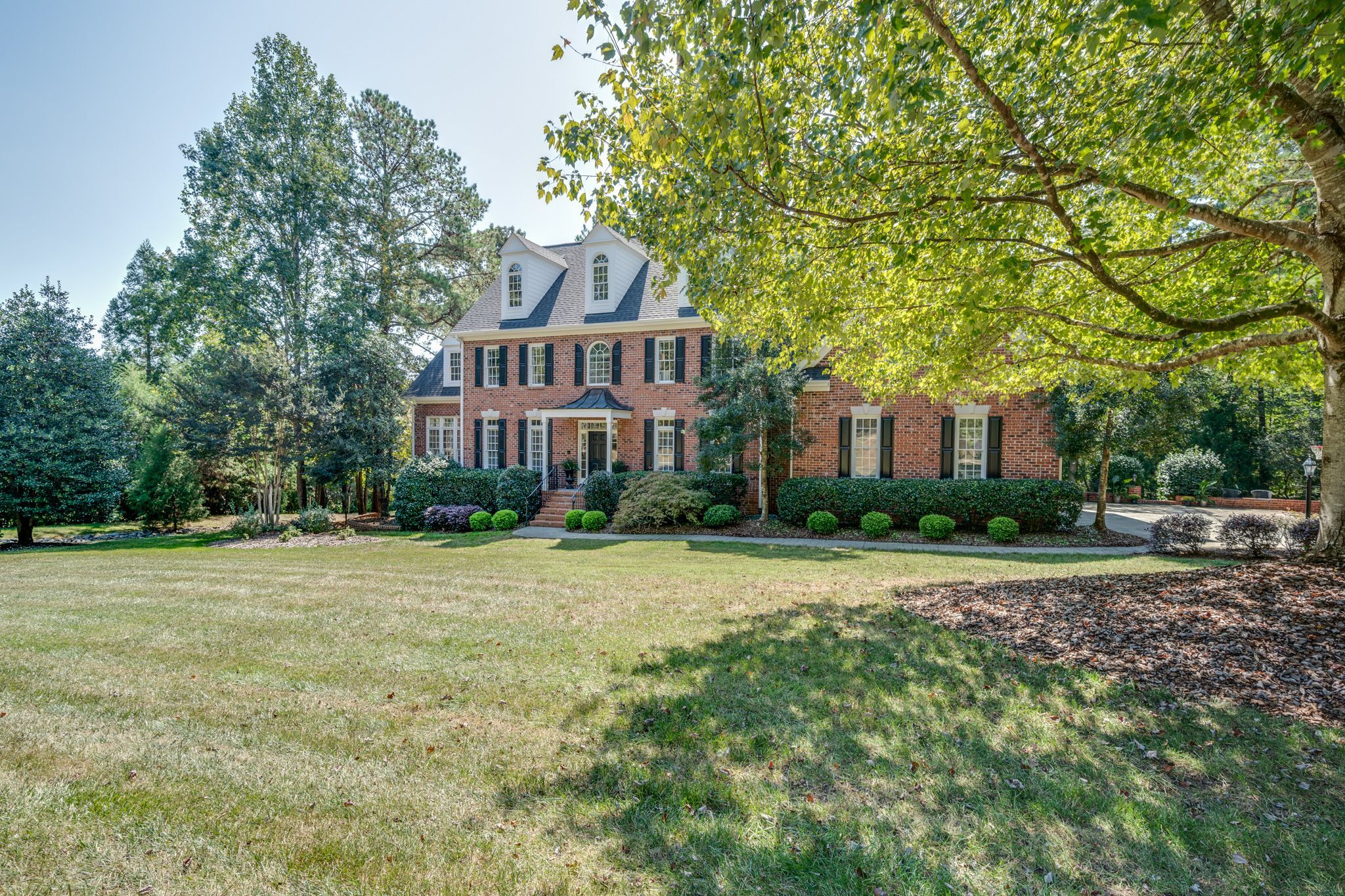 Find your new home
Search real estate and homes for sale