7 Takeaways: Due Diligence Fee and Earnest Money in Real Estate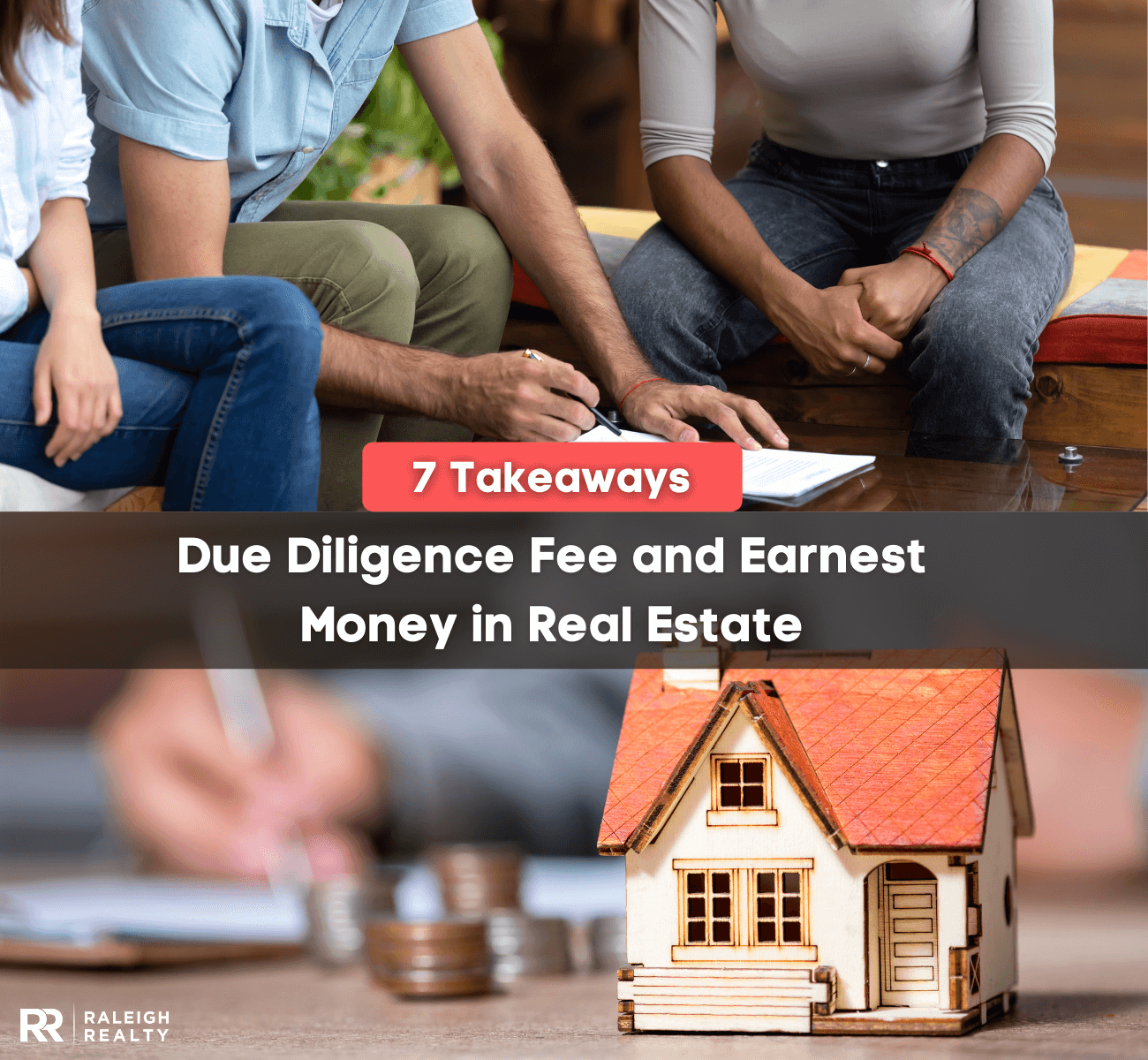 Understanding Due Diligence and Earnest Money in North Carolina Real Estate
When you go under contract on a home in North Carolina, you will encounter terms like Due Diligence and Earnest Money. It's important to note that real estate contracts and laws change depending on your state. Whether you are a first-time home buyer or buying again, you will want to know how Due Diligence and Earnest Money impact you as a buyer or seller in North Carolina!
The following article will discuss Due Diligence, Due Diligence fees, and Earnest Money in North Carolina Real Estate. We help folks looking to buy or sell homes in the Raleigh area, and many of our articles are geared towards helping keep people informed so that you can have a successful real estate transaction.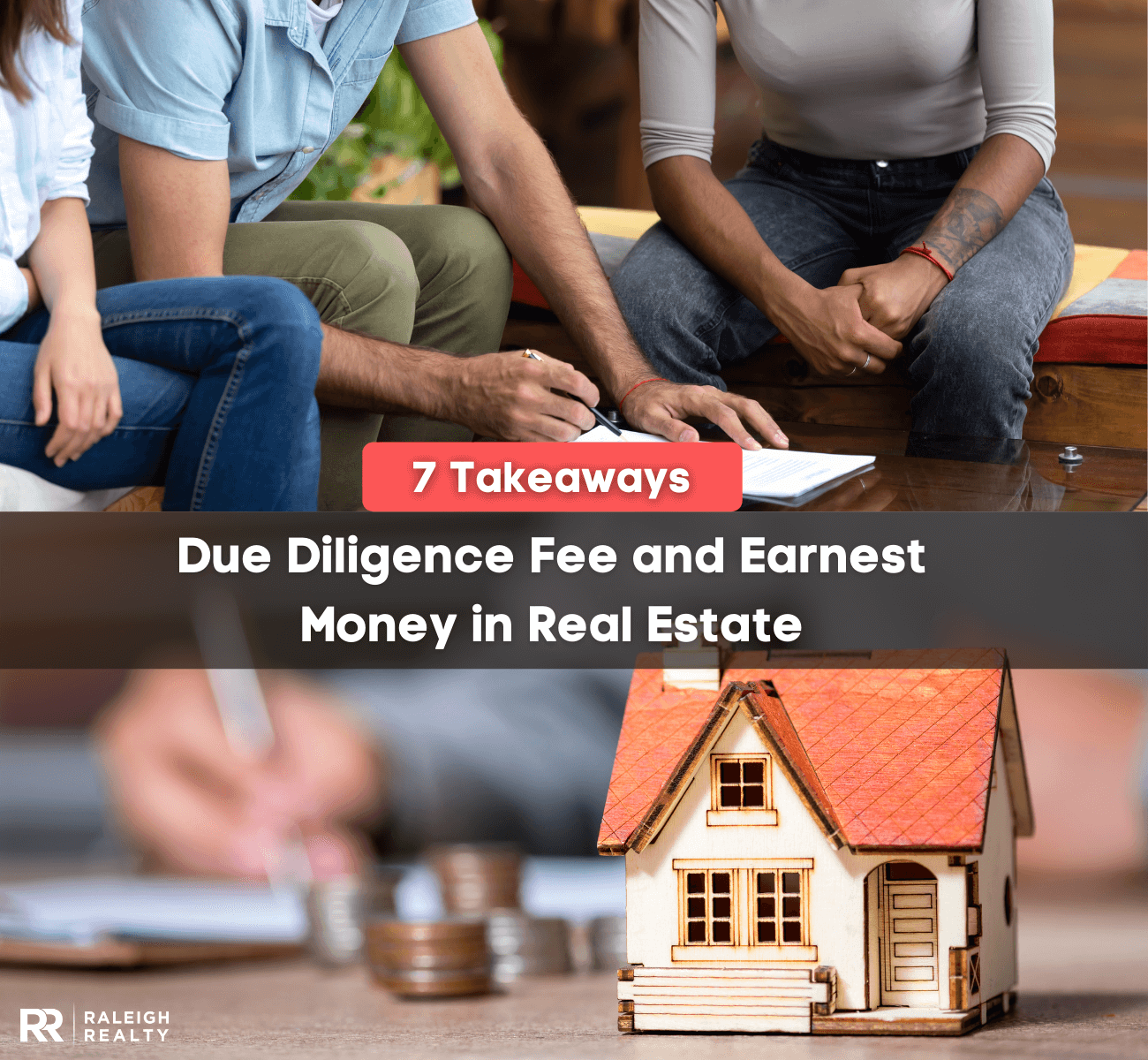 Without further ado, let's dive in:
What are Earnest Money and Due Diligence fees?  If you or someone you know has started the process of looking for a home, you have no doubt come across these terms. Here we take a closer look at what due diligence and earnest money fees are, their importance in the offer process, and what steps you can take to financially prepare to pay them. 
It should be noted that not every state uses due diligence fees in real estate transactions, so it is essential to consult with your real estate agent so they may educate you on the legal implications of a housing contract.
Due Diligence: What Is it? 
Introduced in 2011, due diligence money is a fee paid directly to the seller in a real estate transaction and is immediately owing though sometimes it is paid a few hours after the execution of the contract. This is part of what happens next when you go under contract on a home. This is not a set fee but rather one that is decided upon with guidance from your real estate agent based on the number of funds you have readily available. Typically, the amount ranges anywhere from three to five percent of the offer price of a home.
Sometimes you may hear someone refer to this fee as "good faith" money, as it is a fee that you are giving the buyer directly to let them know that you are serious about buying the property. It can also be thought of as a down payment towards the purchase price of the home, as the due diligence money will be credited back to the buyer at closing. Due diligence fees are most frequently paid through a wire transfer or personal check. Your real estate agent will be the one to pick up the tab from you and deliver it to the listing agent, who will then pass it along to the seller.
Due Diligence Fees Are Guaranteed Money For The Seller 
It is important to note that due diligence fees are non-refundable, assuming that the seller follows through with their promises in the contract. If a buyer decides to terminate the agreement, they will forfeit this money. Once given to the seller, the money is deposited and will not be returned. If a buyer refuses to hand over the due diligence fee because they no longer want to buy the home, the seller can seek legal action against them to collect the funds.
In the rare instance that a seller cannot hold up their end of the contract, the money can be refunded to the buyer, but this is highly uncommon. When this situation does occur, it is usually due to extenuating circumstances such as the property being destroyed before closing or a title issue being revealed that cannot be resolved before closing.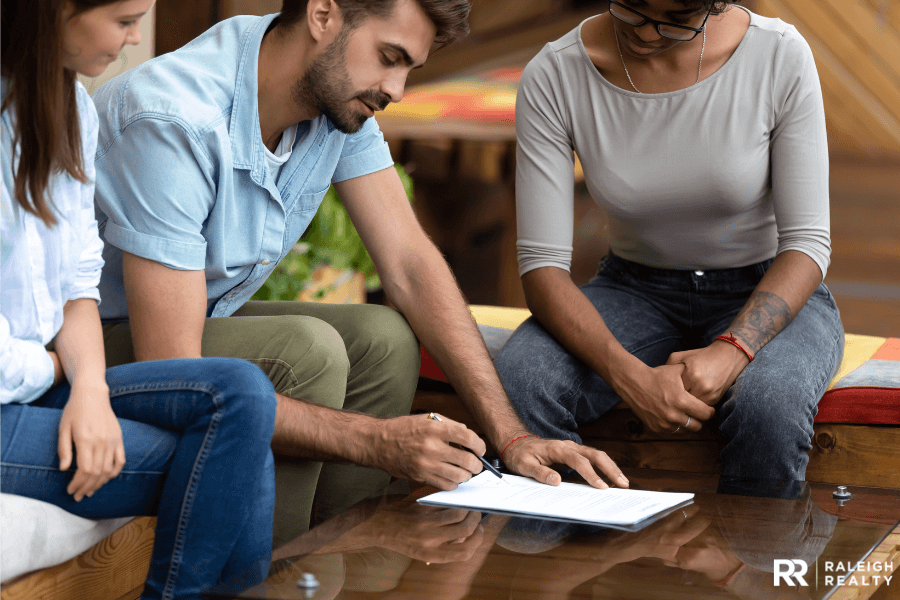 Due Diligence Period 
With the acceptance of your due diligence fee, you then enter into what is referred to as the due diligence period, where the house is officially taken off the market before closing. This is an amount of time agreed upon between the buyer and the seller but typically ranges from fourteen to twenty-one days. During this time, there are many things that a buyer needs to accomplish, such as inspections, appraisals, securing their financing, and title searches. Essentially, due diligence fees pay for the time it takes to complete these tasks. Let's take a closer look at each one of these processes! 
Inspections 
Why do real estate agents recommend getting home inspections during the due diligence period? So that you know exactly what issues need to be fixed upon moving into your new home. The standard components of a home inspection are as follows: 
Mold - A fungus that damages your home can cause long-term health conditions

Carbon monoxide - An odorless gas that, when inhaled, deprives your body of oxygen and can result in death. 

Radon - A colorless, odorless gas usually found in the ground that can seep up through your home's foundation, causing respiratory problems. 

Structural Components like the condition of the home's foundation, roof, and HVAC system

Plumbing and electrical systems 

To reveal any illegal additions or installments in the home
Following an inspection, you may decide not to proceed with closing on the house due to the number of things that need to be fixed, which you certainly have the right to do, but it will be at the cost of your due diligence fee. Again, it is non-refundable once a contract is formed between you and the seller.
Inspections are an expense that the buyer pays. If you have an inspector you are familiar with, you may choose to work with them. If you are unsure of who you wish to complete your home inspection with, your realtor will be able to guide you through the process of choosing a reliable inspector. You can be present during your inspection, but it is not required. This is a task that your realtor can be current for on your behalf.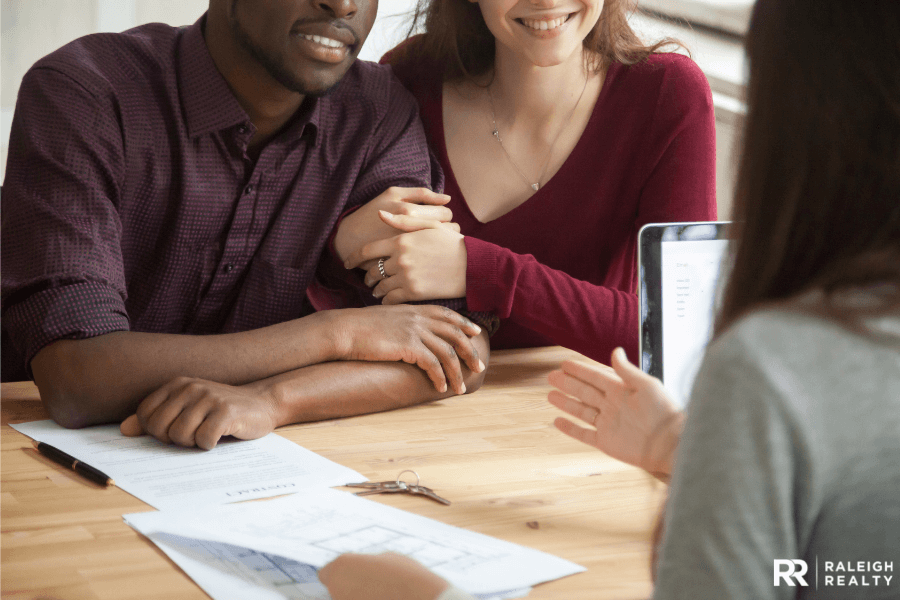 Appraisals 
The biggest reason that an appraisal is performed during the due diligence period is to determine whether or not the home's contract price is appropriate, given the home's features, location, and overall condition. An appraisal is an essential part of the home buying process for the buyer, as lenders will not lend money to you if the appraised value comes back lower than the loan amount. As a buyer, you want the home's appraised value to be right at your offer price or higher so that you can continue with the closing process. The home appraisal is an important step towards closing, don't overlook its importance to securing finance whether you have written an offer or intend to make an offer soon.
Title Searches
What is a title search, and how does it work? Typically performed by a licensed real estate attorney, a title search is a search for documents on a specific property, namely, who has legal ownership of the home, so that we know exactly who needs to transfer the title of the house to you at closing. A title search can also provide the following information: 
Deed Restrictions limit the reasons for which the property can be used, what types of construction the city allows on a property, the number of vehicles allowed at home, etc. 

Any existing easements on the property legally allow another party to use someone else's property. Examples include a utility company being allowed to use part of the land to run power lines. 

Liens on the property, such as unpaid debts 
Title searches are included in closing costs paid by the buyer.
Securing Funding During Due Diligence
It is essential to use the time that is bought for you during the due diligence period to consult with your lender to make sure that the period itself is a sufficient amount of time for them to provide you with funding following the home appraisal. Depending on what type of financing you receive for your home, more time may be needed to secure that financing.  
It is also a good idea to consult with your lender on whether or not you should proceed with the transaction or terminate it. In addition to your due diligence and earnest money fees, there will always be closing costs that you, the buyer, will be responsible for. Examples of this include the appraisal and inspection fees, any HOA fees associated with the home, property taxes, and insurance premiums that will be due at the time of closing. Your lender can give you an idea of the number of funds you will need readily available at closing time.
Earnest Money 
Earnest money is similar to due diligence in the fact that it is another fund that you are paying to the seller to show your commitment towards buying their home. It can also be considered "good faith" money that will be credited to you when you close the home. However, there are some critical differences between the two fees: earnest money is refundable if you choose to back out of the contract during the due diligence period. Earnest money is not required in an offer to purchase, but when offered, it will usually fluctuate anywhere from one to three percent of the offer price for a home. 
Earnest money is usually held within the trust account of the escrow agent, usually a licensed attorney, named in the contract until the settlement date. Much like due diligence, the earnest money is generally given as a wire transfer or personal check. This money typically does not earn interest in the escrow account but can make it if both buyer and seller agree. You will need to negotiate who earns that interest, and the details will need to be included in the purchase contract. This will require the use of an attorney to draw up the pieces.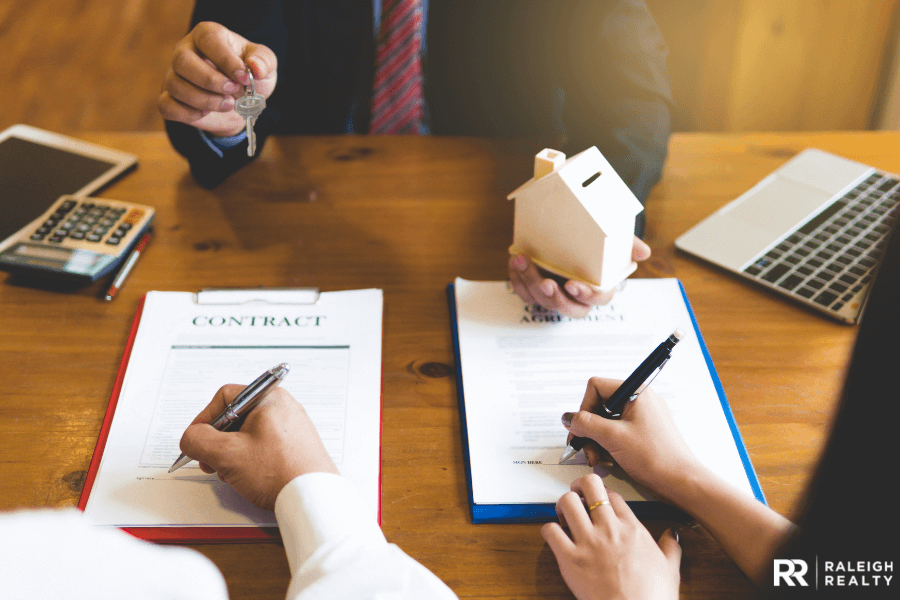 Earnest Money Is Refundable, Sometimes
If you decide you no longer wish to purchase the home before the end of your due diligence period, you will receive a full refund of your earnest money. If you decide to withdraw your offer after the due diligence period has passed, this is the only time the earnest money will not be refunded to you. It's important to note the difference, as the due diligence period is a critical timeframe.
Earnest Money and Due Diligence In Today's Market (2022)
As stated above, not every state uses due diligence fees, but if you are buying a home in the state of North Carolina, the importance of due diligence has increased exponentially within the past seven years. In contrast, the importance of earnest money has decreased. This is because, to make an offer more competitive, they are offering higher amounts in due diligence. So why is due diligence more attractive to a seller than earnest money? Because that is guaranteed money for them. They more than likely will not back out of the sales contract but even if the buyer does, they can simply sign the termination of the contract and put their home back on the market for the next buyer, all while still making a profit from due diligence. 
Depending on what city you are considering moving to, there may be an exponential increase in the number of people looking to move there alongside you. You more than likely have heard that to make your offer more competitive than the offer coming from the person next to you. It is not a bad idea if you have those funds readily available. You will not lose the money if your offer is not accepted because no contract will have been executed. However, if you do not have that extra money readily available, do not let that deter you from buying a home. Consult your real estate agent and discuss the amount of money you can reasonably offer so that you are not spending more than you should.
How To Prepare for Due Diligence and Earnest Money 
The biggest way you can prepare for due diligence and earnest money fees? Look at your finances. See exactly how much money you have readily available, i.e how much money is liquid. Have a very open and honest conversation with your real estate agent about that amount, look at how much you are pre-approved for, and then have them advise you on an amount you will likely need to pay for a competitive offer. Remember, these funds will not be lost to you unless you decide to back out of a contract. They are essentially down payments toward your dream home. It may be intimidating to give someone a sum of money upfront for a home, but the minute you receive your keys, it will all be worth it.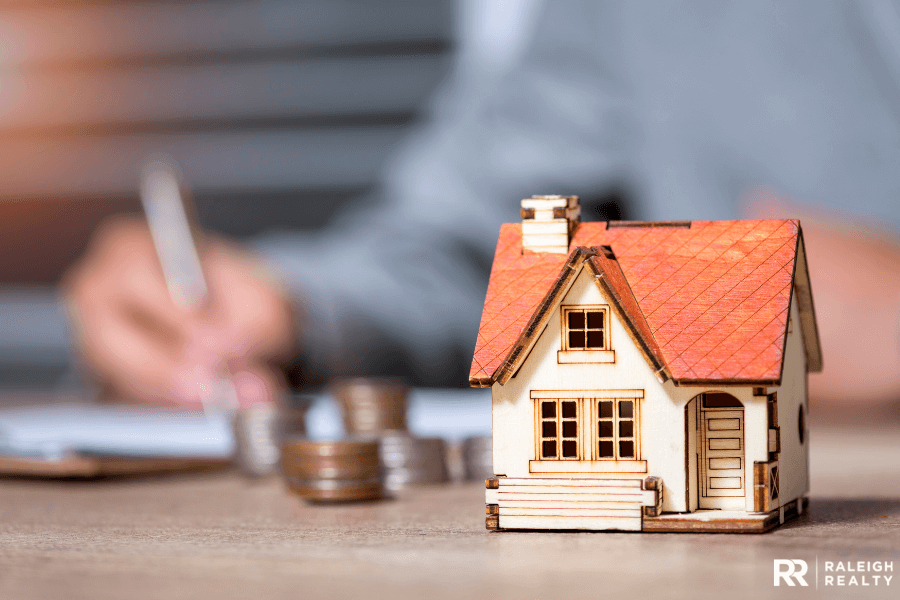 Final Thoughts on Due Diligence and Earnest Money
In short, due diligence and earnest money are fees you pay upfront when you enter into a contract to buy a home from a seller. These funds let them know that you are serious about your commitment to buying their home. There are no set costs for these fees, they can be negotiated with the seller, and are a topic that you should discuss beforehand with your real estate agent during a buyer's consultation. Due diligence fees are non-refundable, so if you decide to back out of a contract for a home that money will not be returned to you. It is guaranteed money for the seller. Although not as widely used in the home-buying process in North Carolina, the earnest money is a fee that can be refunded to you if you back out of the contract before the end of the due diligence period. As long as you reach the closing day, both of these funds will be credited to you at settlement.
If you would like our help when buying or selling real estate in the Raleigh area, please reach out to us via the website or by call/text to our company number 919-249-8536.
Search Homes for Sale Below
Homes for Sale in Zebulon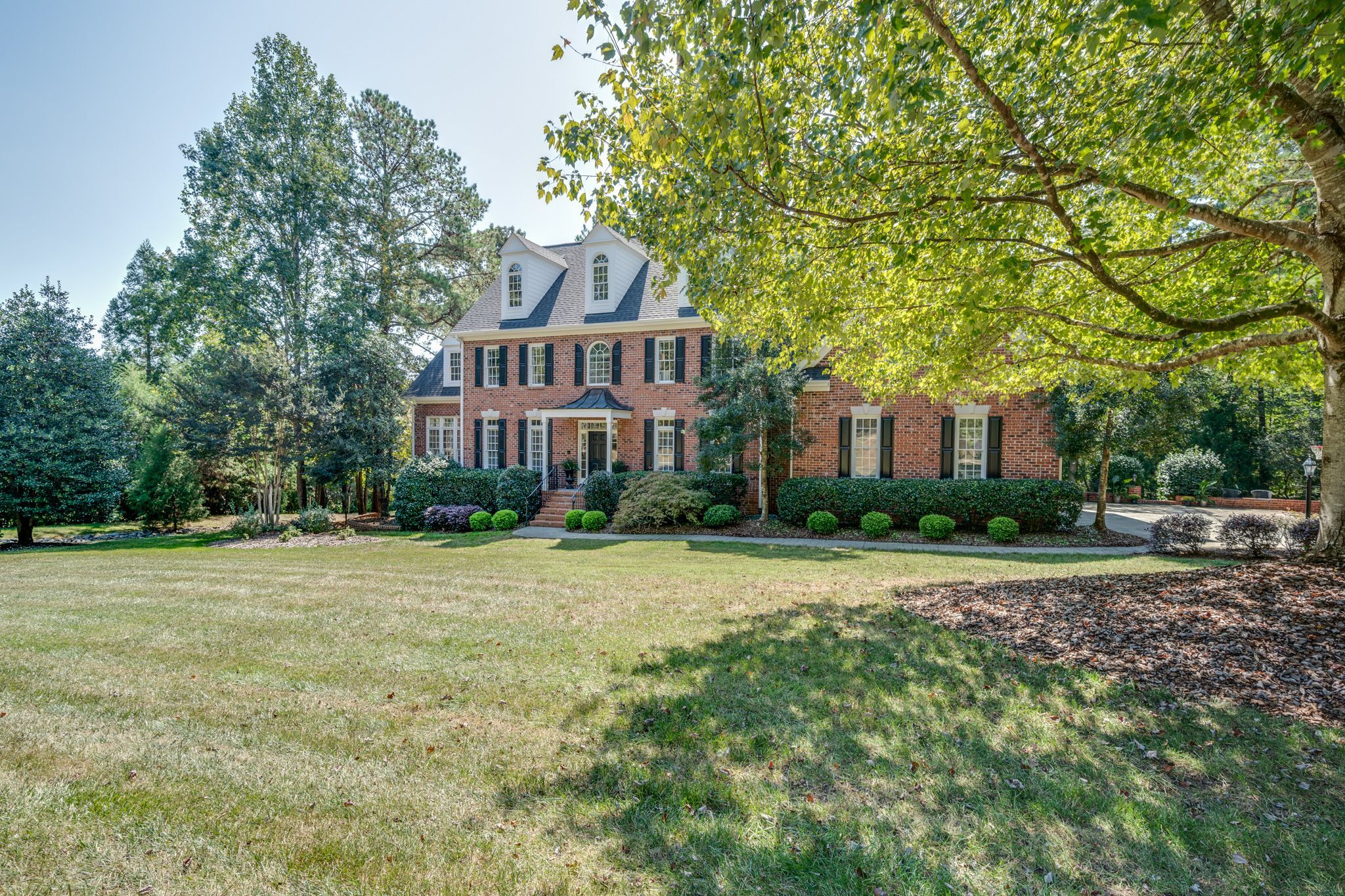 Find your new home
Search real estate and homes for sale