10 Benefits of Living in a Townhouse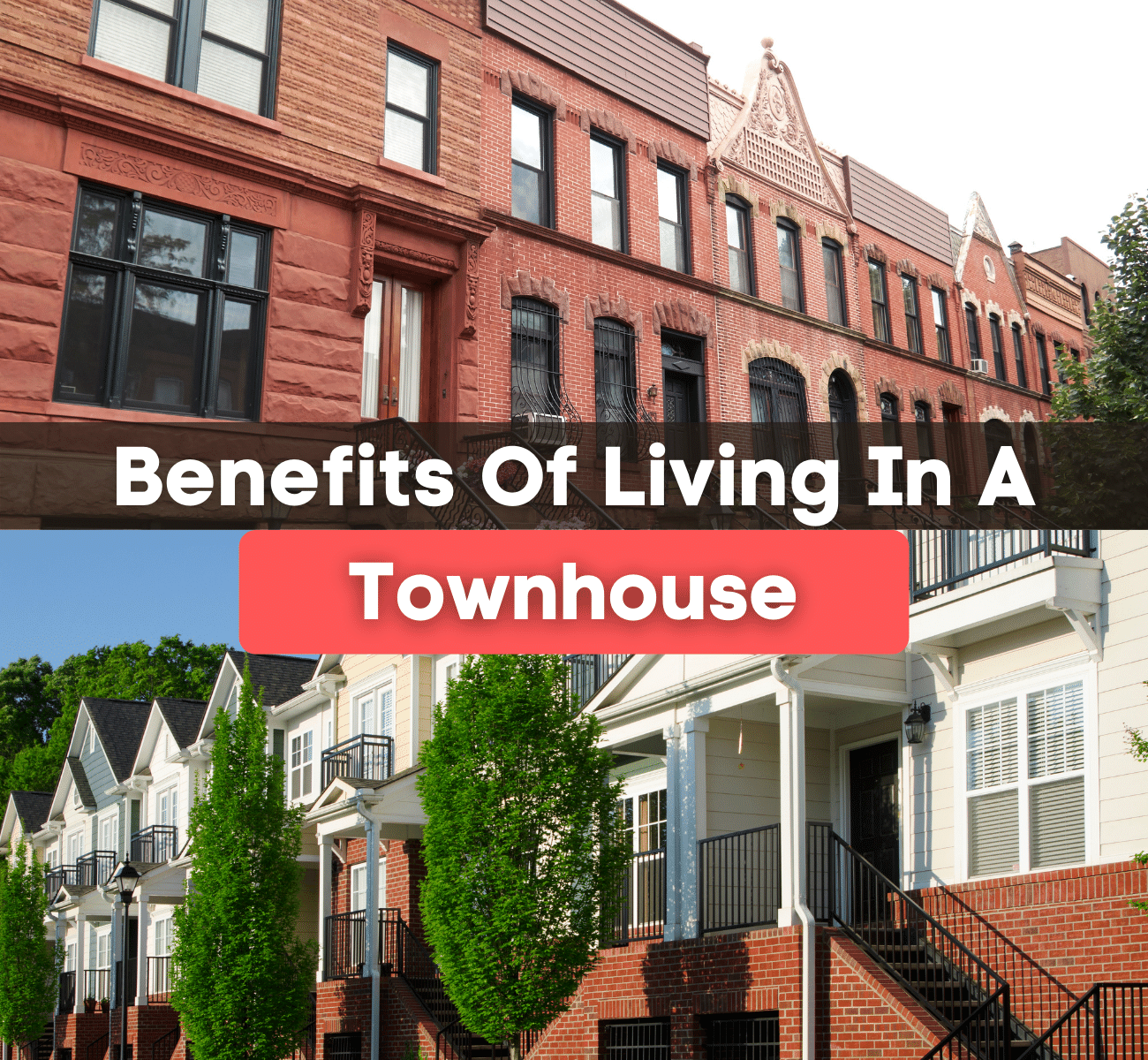 Living in a Townhouse
Is living in a townhome a good idea? Let's dive into the benefits of owning a townhouse and the pros and cons.
As you may be considering buying a new home in Raleigh or another city in North Carolina, many people wonder, Is a townhome a good idea? Why do people choose townhomes?
This article will go through the top 10 reasons a townhome may be the best option for you compared to a single-family home.
Many people like to weigh the pros and cons of living in a townhome, so we would like to make this very simple and easy for you to identify some of the main reasons living in a townhome benefits both your needs and your wallet!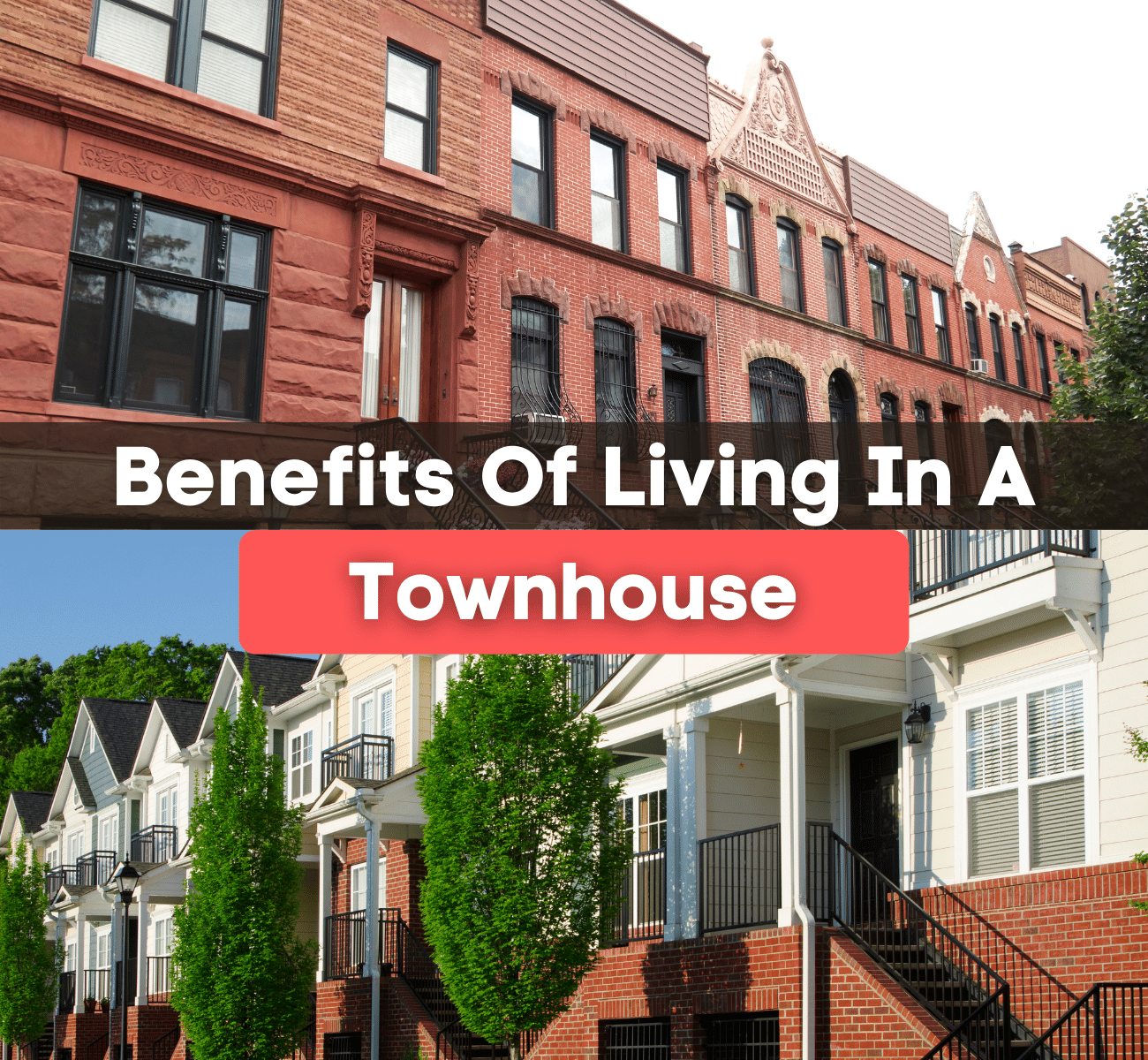 Top Reasons to Consider Living in a Townhome
Townhomes tend to be a great happy medium between owning a Condo versus owning a single-family home. Townhomes offer homeowners peace of mind that you can't get from owning a single-family home. Single-family homes regularly require much exterior maintenance, whether weekly, monthly or annually.
Between yard maintenance, roof maintenance, and general home maintenance, not only can this be very costly to the average homeowner, and it is also very time-consuming if you decide to tackle all of these projects on your own.
In this article, we will dive into specific benefits that townhome ownership offers to a homeowner that you cannot achieve when you own either a condo or a single-family home.
We hope you find these benefits helpful while weighing your options on whether owning a townhome is the right decision for you!
Low Purchasing Cost
Whether you are purchasing your first home or you are looking to downsize, many homeowners will find themselves considering the benefits of living in a townhome. The top reason that comes to mind is a lower purchase price for square footage! Many people will often write them off, but you will quickly notice that many townhomes offer well over 2,000 square feet with many versatile floorplans at a fraction of the cost of a detached single-family home.
When considering all the features of a home that might be important to you, you will quickly see that an updated kitchen, a main floor master, and a two-car garage will undoubtedly be harder to find in specific budgets. Still, you may be able to afford all of these features in some of the townhomes on the market in your area!
When you are talking about a lower purchase price, we are talking about a smaller monthly mortgage payment which, for many effects, the way we budget, and most often, the mortgage payment is the most significant monthly payment. Why spend more on a mortgage when you may not have everything you want in a home when you can have everything on your "wants list" in a townhome for a fraction of the price?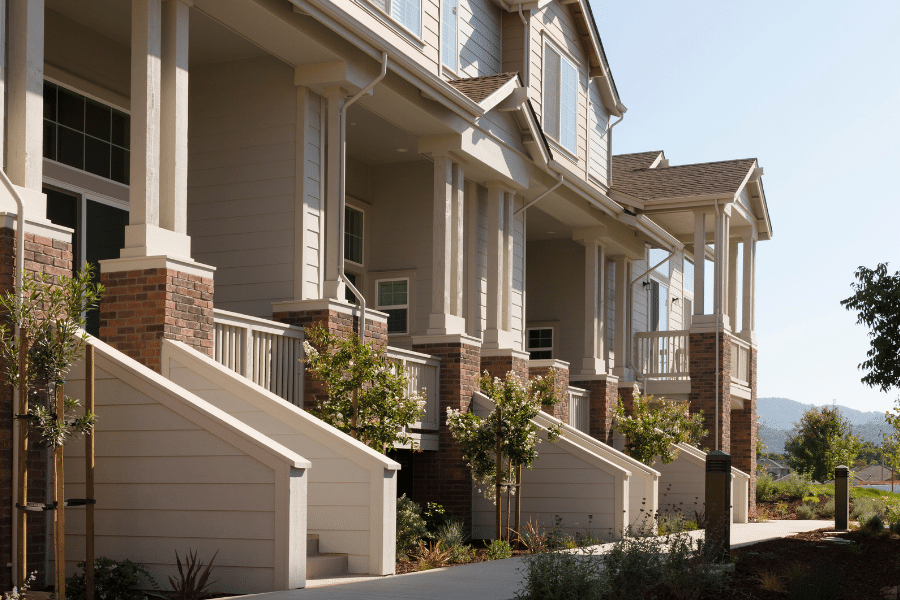 Minimal Maintenance Needs
We mentioned earlier that owning a townhome offers peace of mind to a homeowner, so let's dive into what we mean by this. All single-family homes require a certain level of responsibility, which may only be feasible for many families based on their lifestyle.
In today's world, many individuals and families will find little time to get things done around the house. Owning a home means making sure the lawn is mowed once a week, gutters are being cleaned out regularly, the gardening and mulching of the beds be done at least once a year, weeding should be done every month in the summer months, and making sure that the siding and the roof are being taken care of and replacements made where necessary.
When you own a townhome, it is widespread for HOAs to charge a higher HOA fee to the townhomes because they will hire landscapers to do the mowing, mulching, and weeding for you. When you are home, you can sit down and enjoy the beauty of your backyard space without giving it a second thought!
So while your HOA fees may be higher than they would be in a single-family home, you will quickly see that the hands-off approach and not having to hire a landscaper yourself will not only save you time but will also save you the frustrations that may come along with finding the right pro for the job!
Space and Flexibility
Space and flexibility? In a townhome? Please explain what we mean by this. Condos are typically much smaller in size, often not getting much more significant than 1500 square feet and offering little to no outdoor space while having to abide by some pretty strict Condo Association Rules.
Owning a townhome will allow for some more square footage. The range can be extended as far as square footage goes, but we are seeing more and more builders offering townhome floorplans that exceed 1500 and even getting closer to 3000 square feet.
With many of these townhome plans, there is almost always a much better outdoor space to go along with it. Sometimes you will even get a deck on each floor. If the townhome has three levels, the ground floor can have a walkout patio space while the second and third floors have a nice deck space to enjoy your outdoor space from your living room and maybe even the Main bedroom too!
In some ways, the flexibility that a townhome offers is much more than what you would find in a condo but, many times, is even more than what you would have in a detached single-family home too!
Amenities
Many townhome communities are built in such a way as to offer amenities such as fitness centers, playgrounds, pools, tennis courts, clubhouses, walking trails, outdoor community grill areas, and much more!
If you live a more active lifestyle, this is a built-in community center that many people have to travel to and pay for separately. Most townhome communities will offer some of these amenities in the neighborhood and build the cost into the HOA dues.
So, in other words, the more amenities you have in a community, the higher your HOA dues may be. It can be hard to balance just how many amenities are essential to you if you are trying to budget. For some people sticking to a smaller community with fewer amenities may be a more cost-efficient way to go about it.
But, for some people, such as retirees who are looking for a real sense of community with active living, you will quickly see the worth in the higher HOA dues because it just doesn't get much more convenient than being right in your backyard to go to the pool or meet some friends to play a tennis match!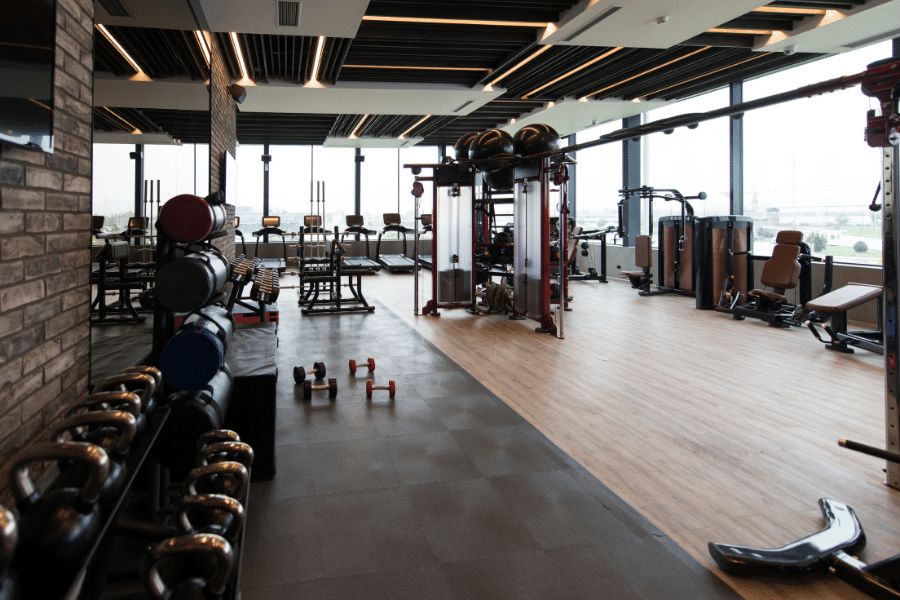 Security
While many people see the proximity to your neighbors as a Con, let us explain how having neighbors closer can leave you feeling much safer.
As you become friends with your neighbors, you will find that having neighbors so close by will bring you excellent stability and satisfaction as the homeowner. Let's say you are going out of town but need someone to keep an eye on your house and water the plants. It's not such a big ask for your neighbors to pop over when the patio is just a few simple steps away!
On that same thought, you will rest assured that if someone has their car broken into in the neighborhood, the likelihood of one of your neighbors catching it in the act is even higher since you have more residents in a townhome neighborhood in a much more condensed area, leaving you peace of mind when some unwanted events occur within your community.
Privacy
Privacy may seem like a strange benefit when thinking about a townhome. If you're comparing it to the privacy of owning a detached single-family home, it is not as private as that. However, it does offer way more privacy than an apartment or condo.
Townhomes will share wall space on both sides or, at the very least, one side of the unit in cases where it is an end unit. Here you will find that you have loads of vertical space, giving you much more space than you would in a condo, and you will also be given more dedicated outdoor space.
Many townhomes will also feature a garage or a two-car garage giving you even more private space to work on projects, store your cars and bikes and enjoy some outdoor projects, allowing for more overall privacy than that in a condo.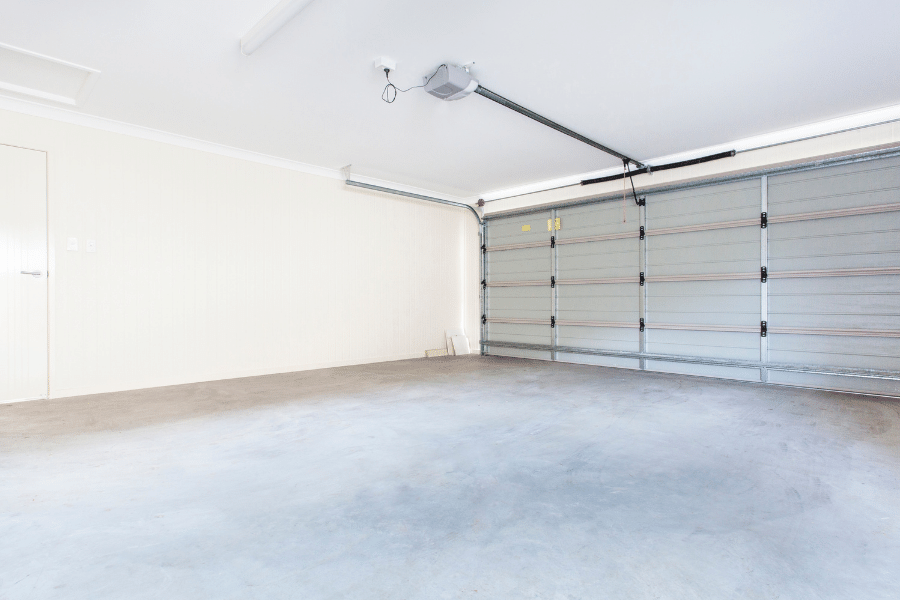 Strong Rental Potential
Many townhome owners will purchase their townhome as first-time home buyers with the intention that when they are ready to move up to a more significant purchase one day, they can rent out their townhome and collect a profit!
Townhomes are an excellent investment for investors wishing to enter the market. Purchase your townhome now to live in for a few years while you gain equity, and then poof! You have an investment property that can continue to build on itself for many years.
Renters will gravitate to townhomes for the same reasons explained in their article. They can expect to see square footage than an apartment or condo while also offering plenty of outdoor space, very little to no exterior maintenance responsibilities, more amenities, and the possibility of garage space! This gives you, as the property owner to charge top dollar for all the amenities they will be able to use while living in your investment property!
Sense of Community
Because townhome communities or communities with a lot of townhomes as part of the community often offer many amenities, you will find that most of these communities foster a great space to come together and nurture relationships with your neighbors.
Whether there is a community function at the clubhouse, you get into a friendly conversation while enjoying the pool on a summer day, or getting to know a friend at the spin class held at the fitness center; you will find that meeting friends in communities with townhomes seem effortless.
This will be a great space if you're moving to the area and hoping to make new friends. So, when you're touring different townhome communities, please take a peek at the level of activity; you will want to see lots of people utilizing the amenities to ensure that it will give you the story of a social community that you are looking for!
Freedom
Freedom! Most people want to have the freedom to be able to utilize their homes in the way they want. Now, HOAs almost always have strict rules, but this only applies to what goes on in the home's exterior.
It also allows for freedom from the maintenance that we discussed earlier in this article. You pay your monthly HOA fees, and the yard will be taken care of. Did your roof start leaking? You don't need to look for a roofer; the HOA will call in their preferred roofer and take care of this for you.
This alone takes the stress off of the homeowner and therefore offers you much more freedom to focus on other vital areas of your life.
Better and More Convenient Locations
Location is one of the most important factors in real estate. Most of the time, townhomes are built in areas convenient to local shopping centers, schools, and places of worship. Many times detached single-family neighborhoods may be less fortunate.
This is another pro that many people may need to notice or realize. Still, it's on our list as a reminder that if you're looking for an easier and more convenient lifestyle, the community will most likely offer everything you're looking for in a much smaller radius. Sometimes it can be found right in your neighborhood. These communities are referred to as Planned Unit Developments or also known as "PUD."
Pros and Cons of Living in a Townhome
Pros:
Affordability
Proximity to neighbors
Shared amenities
HOA
Security
Strong rental potential
Cons:
Less square footage
Less privacy
Less freedom about home appearance
HOA fees and restrictions
Resale value
Benefits of Living in a Townhome - Final Thoughts
We hope that if you're considering living in a townhome, this article clarifies some of the benefits of living in a townhome.
If you know someone looking to buy or sell their townhome, please get in touch with us or send them to us at Raleigh Realty. We are here to help answer any questions you may have! Contact us today!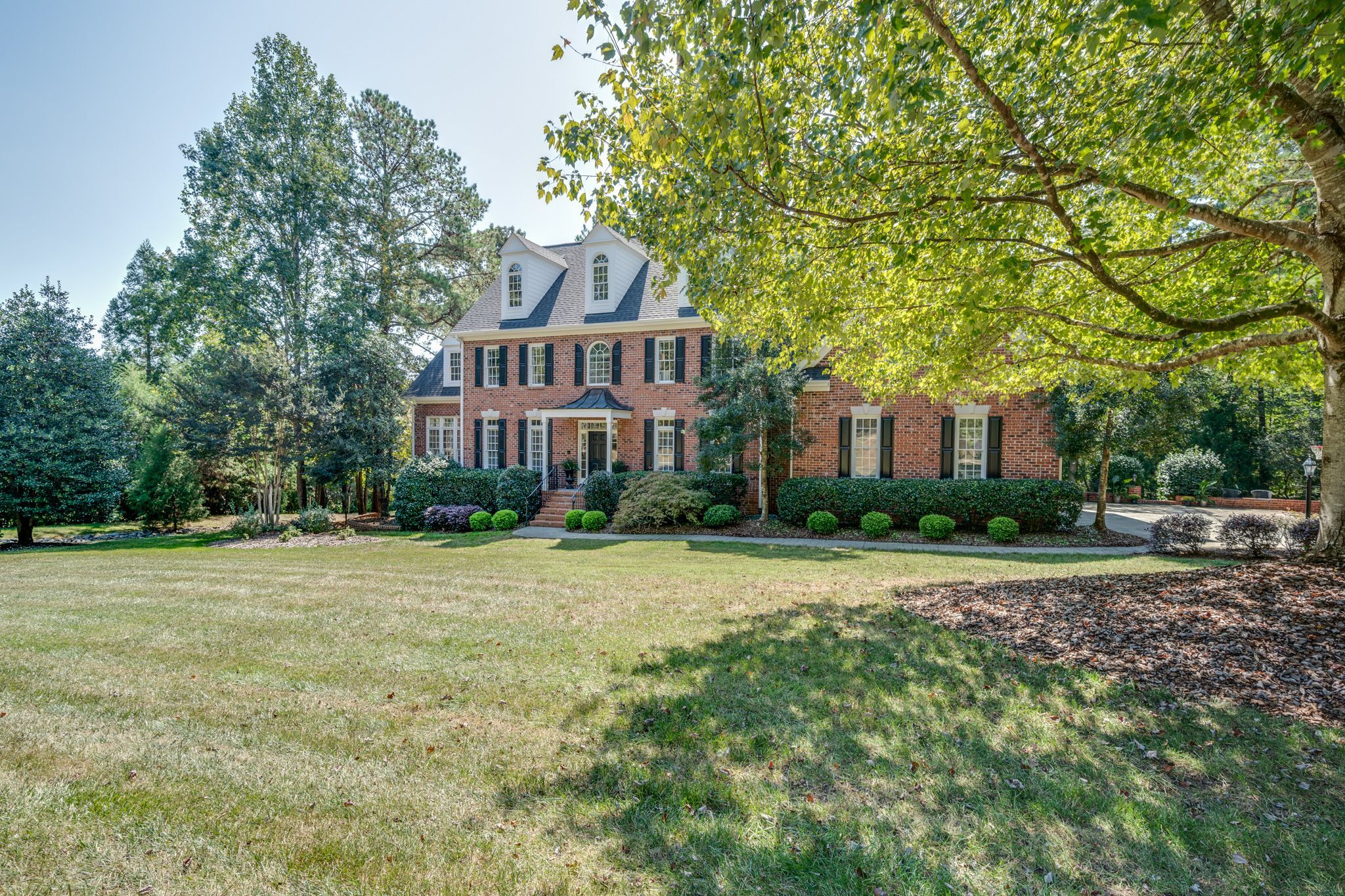 Find your new home
Search real estate and homes for sale