Appraisals 101: What to Expect From the Home Appraisal Process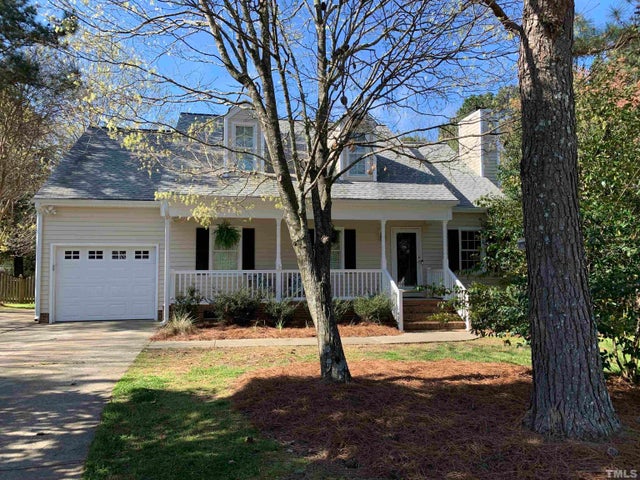 Appraisals 101: What to Expect From the Home Appraisal Process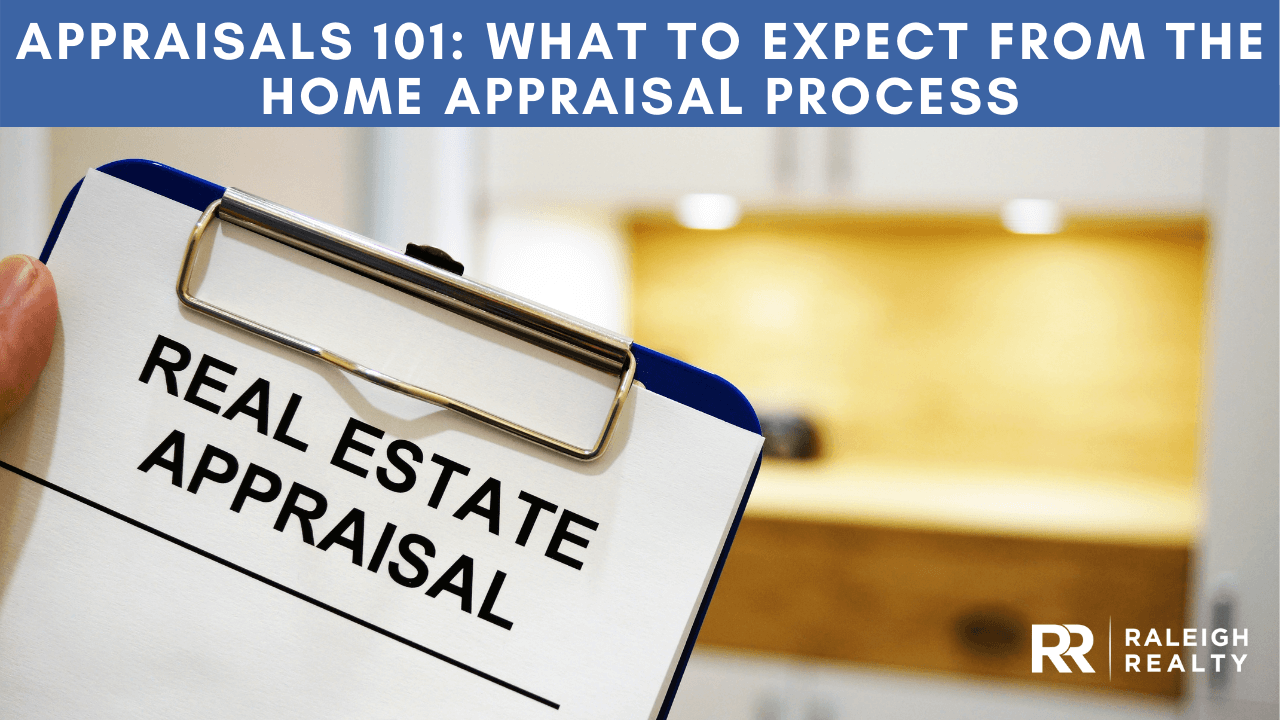 Wondering what to expect from your home appraisal? We have you covered.
You've found a home you love, put down an offer you're excited about, and the closing date is fast approaching. Now it's time for the home appraisal.
The light at the end of the proverbial tunnel is close. You can practically feel the keys landing in your hand, especially if you're a first-time homebuyer. But before you do there's one last factor to consider: the home appraisal.
Like making counter-offers and going through the home inspection process, the home appraisal can be a sticking point between buyer and seller. Here's what you need to know about home appraisals so that you come prepared.
What is a Home Appraisal?
A home appraisal determines the fair market value of a home. An appraisal happens during the home buying process or during a refinancing process.
During the home buying process, the appraiser's sole responsibility is to ensure the bank, and thereby you, are paying the cost of what the home is worth. Not a cent more. The home appraisal is something you can negotiate prior to going under contract as well, or even while under contract.
This process is heavily regulated. While there are different laws for different states, Fannie Mae has a general list of requirements on their site.
Typically it is one of the last steps in the home-buying process.
How Long Does an Appraisal Take?
The appraisal process doesn't take long. It can be anywhere from an hour to a half-day on-site. Appraisers have a number of responsibilities when they're at a property. It's one of the final steps after going under contract.
The first is that they'll take photos of the home. This could be photographing general rooms to note their quality or layout, while they may be more in-depth, photographing specific issues or faults they may find.
When it comes to the results, the appraiser will send you their findings within a week or so of the report. As a buyer, you're entitled to a copy of your appraisal report promptly and no later than three days before your closing date.
Take the time to review the report and ask any necessary questions. Occasionally an appraiser may get a detail incorrect, such as the county you live in. If you respond with concerns, they are required to respond with a corrected report promptly.
Who Conducts an Appraisal?
That would be a licensed or certified appraiser. These are professionals who are hired as objective parties to provide financial analysis for federally regulated lenders. This is one of the main reasons that overpricing your home is actually deterring you from receiving the highest price possible!
Because of their certifications, they are highly skilled at what they do. They understand the specifics of the real estate market you're in and make decisions based on statistical data and visiting other nearby properties to make correct deductions.
Perhaps most importantly, appraisers are neutral third parties. They don't receive compensation based on if you buy the home or not.
While they're working specifically to ensure lenders are paying a reasonable price for your home, they're also making sure you don't overpay. 
They take their work very seriously and pride themselves on their objectivity.
Does Everyone Need to Get Their Home Appraised?
Nope. In fact, if you have liquid funds, and thus aren't financing your home purchase through a lender, you don't need to have the home appraised.
Of course, even if you aren't using a traditional lender for financing, an appraisal isn't a bad idea. The bank doesn't want to overpay for a home. Why would you?
An appraisal only costs a few hundred dollars and could potentially save you thousands. Of course, if you're in a hot market and believe the home is worth what you're offering, you could save yourself time and energy by skipping the appraisal process.
Does a Newly Constructed Home Need an Appraisal?
Yes, even a newly constructed home needs an appraisal. Just because the home hasn't been lived in, doesn't mean the valuation couldn't be off. The nice thing about new construction homes is there are typically dozens of comparable properties being built by the builder. For instance, when you are looking at new construction homes for sale in Raleigh you will find that each neighborhood typically has a neighborhood full of comparable homes.
The appraiser will determine if the materials are up to code, good quality, or if there are issues with the property that may make it worth less than what it's being sold for.
Often new constructions don't have developed yards. This can be one notable exception to lower the valuation of a newly constructed home.
What Factors Does the Appraiser Take Into Consideration?
Just about anything and everything. The appraiser starts with the fundamentals of real estate, that being location.
The location of your property helps them gauge what your home is worth. If your home is located in a good neighborhood with adequate schools and little to no crime, the cost of your home will go up.
Pretty common sense.
The same goes for your home's amenities and features. A home with a two-car garage will appraise for higher than a home with one or no garage.
Here are some additional factors:
The square footage of the home
The size of the lot
The number of bedrooms (conforming or non-conforming)
The number of bathrooms, full, half, or 3/4
If the home has a basement
If the home has a designated laundry space
The quality of the yard
The construction and age of the home
The age and functionality of appliances
The general aesthetics of the home
The quality of the roof, floors, and foundation
And so much more. A completed basement is worth more than an unfinished one. A home with a shed will appraise for less than a home with a completed accessory dwelling unit.
The list goes on. But that doesn't tell the entire story of a home.
An Appraisal Often Requires Property Comparison
The appraiser will take into consideration other homes sold in your prospective home's area and that sold around the time you're buying. 
This can make the processing time long complex. In a stable market, there will be a good balance of homes being sold in urban or suburban neighborhoods. In hot or cold markets, there may be difficulty getting adequate comparisons.
In most cases, an appraiser will find several homes of comparable size, age, and build quality near your location. The appraiser will then have a list of features that add to the value of a home.
Here's where the nitty-gritty details can benefit you. If your home has fewer features than those other homes, the appraiser will conclude that your home doesn't meet the appraisal price.
However, if your home exceeds, or matches the quality of the other homes then the property will likely appraise for what you're offering. 
No more need to stress and worry! You're almost at closing.
What Happens to a Home That Doesn't Meet Appraisal?
Frankly, the home appraising low should be considered a point in your favor. You now have negotiating power to lower the cost of your home.
Because the appraisal is objective, and your ability to pay for the home is tied to how much your lender is willing to provide, you can renegotiate the purchase price of the home.
The first thing you should do: call your agent, tell them the appraisal price is the highest you're willing to pay, and have them tell the seller so.
At this point, both parties are invested in making the exchange. Time and energy have been spent and now the seller knows just how much they can reasonably expect from traditional buyers.
Finding that rare all-cash offer isn't easy. Use this time to be on the offensive for negotiating a better price.
Appraisal Negotiation Outcomes
There are only three reasonable outcomes of appraisal negotiation.
The first is that the seller accepts your terms, no strings attached. The price is lowered and you can get on towards closing.
The second is the seller negotiates back. Perhaps the appraisal came in $10,000 under what you offered. The seller at one point was going to pay your closing fees or realtor fees.
Now they're saying they won't. You'll need to evaluate whether the additional costs are worth it and either accept their terms or continue negotiations.
Finally, there is a chance that the seller declines to negotiate. What you offered is not what they expect to be paid.
Now you have to ask yourself the question: is the home worth an additional X-amount of money out of pocket? Or should you flat out refuse and move on to another home?
If you're putting the majority of your savings into a downpayment, it's likely you can't afford the non-mortgaged cost. If you do have additional cash reserves, you can weigh the decision.
Only you can answer what's best for you and your family.
Know that buying the home over what it appraised for means you'll need to own the home longer for it to become profitable when you sell it.
What Happens if We Can't Agree?
Unfortunately, that means you'll need to back out of the deal. As defeated as you may feel, this doesn't mean the end of purchasing a home.
In fact, the National Association of Realtors indicated that roughly 18% of real estate contract delays come from appraisal issues, second only to financing issues. You aren't alone and will eventually find the right property,
Is There a Situation Where I Want the Appraisal to Come in High?
Yes, as stated at the beginning, an appraisal can occur during the home-buying process, or during refinancing.
It can be advantageous to hire an appraiser to reevaluate the worth of your home. After a few years or even months, your home may have appreciated in value.
Further, if you have put in considerable upgrades to the home, it will likely appraise higher. The higher the appraisal, the more equity that is placed in your home.
For example, if you offer $200,000 for the home, putting in a $20,000 down payment, you'll owe the remaining $180,000 plus fees to the bank. One fee is mortgage insurance, which the bank takes in case you default on your home.
Once you owe less than 78-80% of the home's total cost, you no longer have to pay mortgage insurance.
If you invest in meaningful upgrades to your home, you can hire an appraiser to evaluate how much the home's value has changed.
So, say the appraiser deems your home's value at $250,000, instead of at $200,000. You now owe less than 80% of the home's worth on your mortgage.
Of course, this wouldn't happen overnight. But the sooner you can invest in necessary home upgrades, the sooner you can cut off mortgage insurance and potentially refinance for a better loan rate.
How to Prepare for a Home Appraisal
If you're purchasing a home, there's little you need to do. Usually, the lender will schedule the appraiser and all you'll be required to do is pay the bill.
If you're selling your home, however, there are a number of things you can do to ensure your home is appraised as high as possible.
The first is to freshen up the home with a new coat of paint. Cabinets, walls, even ceilings can benefit from a fresh coat of paint, increasing the value of a home immensely.
Another way to increase the value of the home is to fix any minor repairs. This could be cracks in dry-wall, getting a stain out of the carpet, or replacing broken tiles or planks.
Finally, give the house a deep clean. This means go get the gutters looking spick and span, mow the lawn, dust all the nooks and all the crannies, and make your home smell and feel like a brand new home.
Even the tiniest of details can make a home come to life. Don't neglect anything when it comes to getting your home in order and ready for appraisal.
Go Forth and Purchase a Home With Confidence
If there's one thing you should take away, it's that the home appraisal process is meant to benefit you, either as a buyer or seller. As a buyer, you know what you're getting is worth the price you're paying.
And as the seller, you can ensure your home sells for what it's worth by putting in a little extra legwork. If you enjoyed this, keep checking our blog for more on homes and homeownership in the Raleigh area.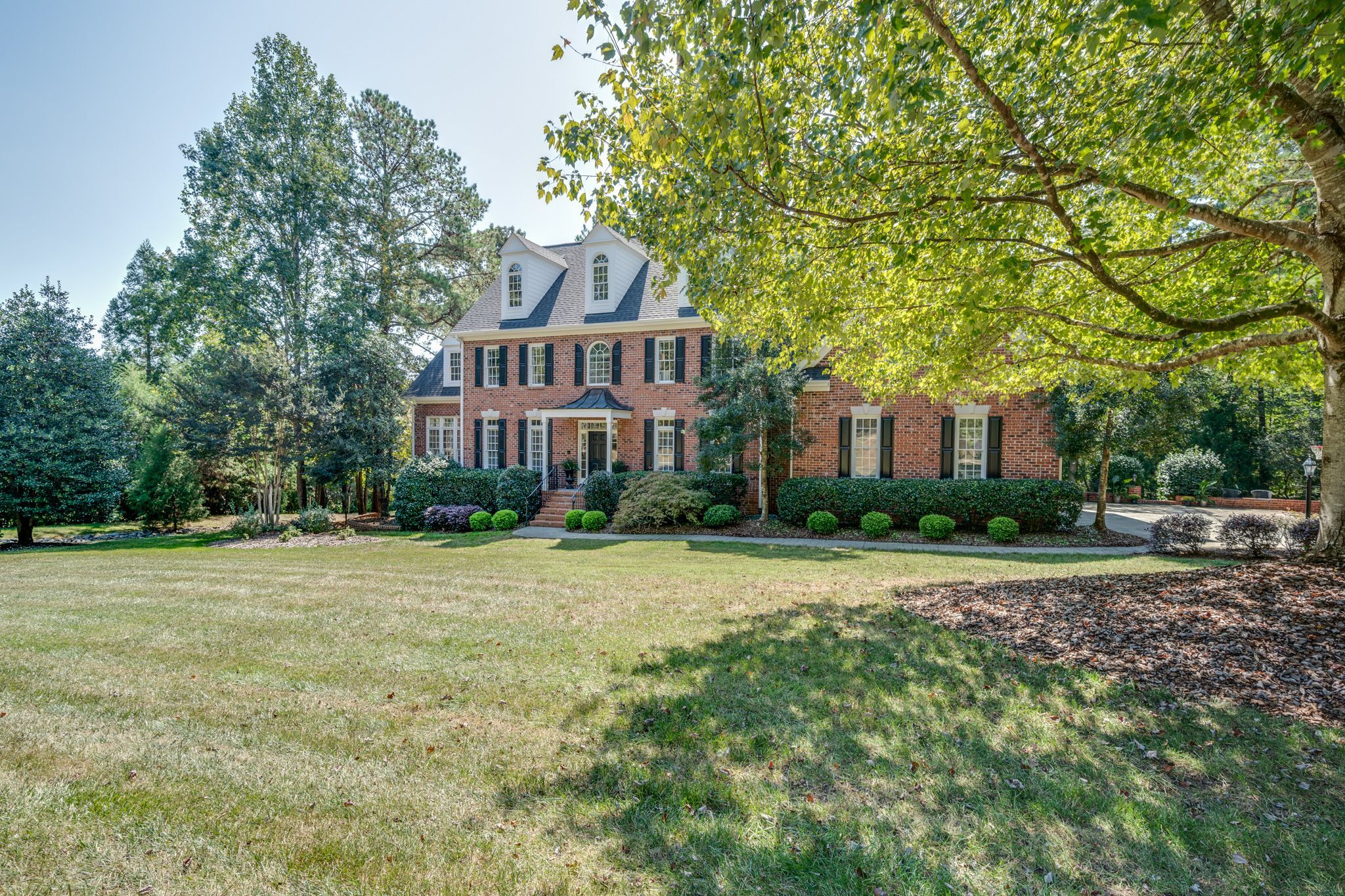 Find your new home
Search real estate and homes for sale