Real Estate Investing Tips BEFORE you Start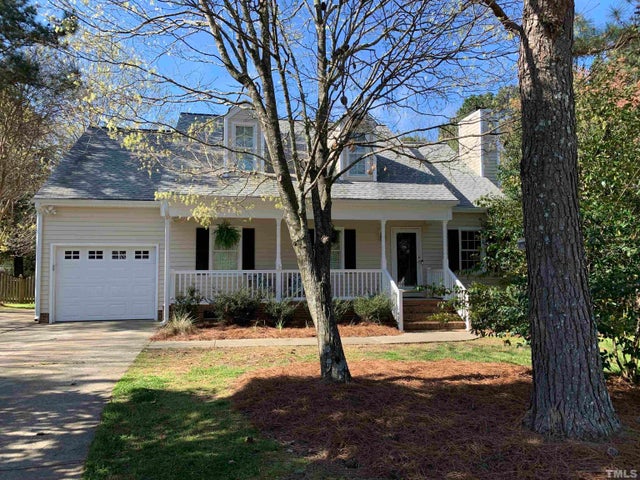 Real Estate Investing
Ninety Percent of all millionaires become so through owning real estate. More money has been made in real estate than all industrial investments combined. The wise young man or wage earner of today invests his money in real estate. - Andrew Carnegie 
In the video interview to the right (jump to the 1:30 mark) you'll learn more about why I am in real estate, and that's important for you to understand before we begin:
Helping other people obtain a financial freedom is the reason I became a Realtor, and while many may assume my goal is to build a Real Estate Company, it's actually to build a Real Estate Company, that gives me the leverage necessary, to invest back in Real Estate. Raleigh, NC is the place I chose to build my Real Estate Investing career because it's a 'good' market headed for 'great.' Real Estate Investing, is in my opinion, the best way to build wealth for my family, friends, clients, and for you as well.
The reason real estate investing is so attractive is because you can use other people's money to invest (in this case you are borrowing money in the form of a mortgage).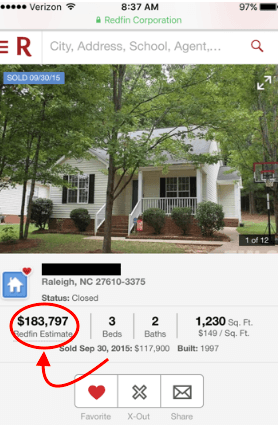 To the right is the details on my first real estate investment:
In what other industry can you put down an investment of $3,000 and have it appreciate more than 2,000% in less than 10 months?
Now while it appears on paper that I put down $3,000 as a down payment I actually received nearly $7,000 back at time of closing in the form of home repairs, as well as a commission check for nearly $3,000 since I'm a licensed Realtor in Raleigh. So that initial $3,000 investment is actually a $7,000 profit ($7,000 in repairs + $3,000 in commission - $3,000 Down Payment) to buy a home that is now worth $66,000 more than it was when I bought it.
Real estate investing is something that anyone can do, yet not everyone does or will. People will always rent because they like the freedom of being able to move... what they don't consider is the freedom of being financially free. That's why investing in real estate young is a great move, you build your own equity.
Ok, so many of you are probably thinking "well these national website home values aren't always accurate." True. Comparable homes in my neighborhood are selling for 200,000 plus including a smaller home across the street and no backyard.
Let's move on to why you are here, and that is to help you make a smart investment when buying real estate. Below are 10 steps to take, that if executed upon, you will walk away with a highly successful real estate investment. 
Without further ado, let's jump in to 10 steps you can take to ensure you're buying a great investment.
Location
Whether you're buying a house to live in, or a property to buy and hold, location is the most important step you'll take on your path to buying a great real estate investment. 
Before you even begin searching homes for sale you need to understand where the opportunities are. In Raleigh, the nucleus of the city is the Downtown area, and in recent years has become desirable. With the influx of millennials wanting to be close to the action in Raleigh it is sparking some serious growth, and turn around for an area that was once less than desirable.
Good Real Estate Investors buy where the market is good, great real estate investors buy where the market is going to be good in several years.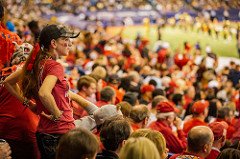 Aside from the location of the house inside the city, is the location of the house inside the neighborhood. You don't want to buy the most expensive home in the neighborhood because there is a 'low ceiling' for appreciation. The properties around you are less expensive, making it harder for your house to go up in price. When you buy the least expensive home in the neighborhood you have both a 'higher floor' and a 'higher ceiling' for your home's value. 
One great tip for buy and hold investors is to buy where there is a college campus because there are low vacancy rates. The need for rentals is much higher when you have a university of 20,000+ students nearby.
In Raleigh, NC homes for sale near North Carolina State University offer investors a great opportunity.
Economy
The local economy is going to play a factor in both rental prices and appreciation. Look at the city of Detroit. A poor economy is going to cause real estate values to drop dramatically, making it a bad investment. You want to find a city that is growing, and has the infrastructure to continue supporting that growth. There needs to be room to grow.
One of the first things you should look at is where are people moving. What cities do they want to live in? Places like Raleigh, Charlotte, Austin are all big time cities in terms of incoming residents. All of them offer a great economy with room to continue growing. Looking at real estate prices Austin is more expensive, and has seen a massive run up in recent years.
Are they building highways, schools larger airports, hospitals, these are all indications of an economy that is growing.
Where are big companies moving? When large companies move to cities they bring jobs, jobs brings money, money brings a better quality of life to the city. 
Demographics
Demographics are an important indicator of a great real estate investment. 
The statistical data you should be looking for includes neighborhood income, and the trend of neighboring areas. It was easy to buy the home in the picture above because all of the surrounding neighborhoods had homes priced $250,000 and up. Not everyone can afford a house over $250,000. The people who can afford a home over $250,000 are higher income individuals. This is only a street away.
You can find the statistics on a neighborhood online whether you're searching for that information on google or with the help of a local Realtor.
Local demographics are a great indication of what direction the neighborhood and area are heading in.
Planning Ahead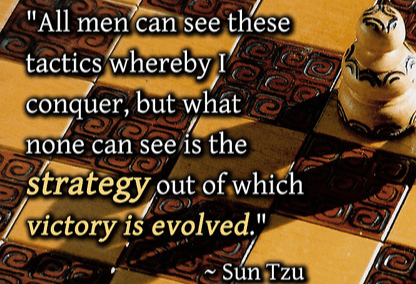 Have a strategy before you start investing in real estate.
You wouldn't go into a football game without a playbook, just like you shouldn't go into real estate investing without a strategy of what you're looking to accomplish.
Having a clear set of goals helps you determine a clear set of criteria that your real estate investment will need to have in order for it to line up with your investing strategy. For some real estate investors that might be a certain cash flow, price to rent ratio, or potential net income.
When I search for a real estate investment, I do it inside a neighborhood or area that I feel most confident has a bright future. This is the most important step for me when buying an investment. A great location can save you from a lot of other potential mistakes.
Remove the 'Rich Quick' Mindset
When you try to get 'rich quick' bad things happen.
There is a lot of crap out there, and manipulative salespeople who are trying to 'sell' you on their training programs that will make you rich fast. These are a bunch of self proclaimed real estate investors who, if they had any success with real estate investing, wouldn't have time to be selling you on something that isn't real.
Whether you are looking at a fix and flip, or a buy and hold strategy, you are going to want to educate yourself as much as possible. Seek out mentors, these people will guide you to success and help you stay away from any big mistakes.
Real estate investing takes time, and you are going to make mistakes. You have to be willing to put in the hard work necessary, otherwise you are better off investing in a mutual fund with low fees. If you put in the work, real estate investing has a great return.
Know you Numbers (Key Performance Metrics)
What are your key performance metrics?
Once you have your goals set you need to determine how you can reach them, and your numbers need to add up.
There are different metrics you're going to need to know in order to make a smart decision when buying a real estate investment. These metrics are unique to each transaction and situational to your local real estate market and your situation.
Cash Flow
Vacancy rates
Price-to-Rent ratios
Capitalization Rate
When searching homes for sale in Raleigh I knew I wanted something inexpensive, that could provide at least a 1% price to rent ratio. So if I bought a house for $120,000 it would need to be able to rent for $1,200/month.
Your numbers are going to need to line up with your investing goals. You should be able to disqualify a lot of properties before you even see them in person based on the numbers. You'll also notice that some areas will offer greater potential than others. For instance, a buy and hold investor purchasing a property near a college campus is going to likely have a favorable vacancy rate. There is going to be a significant need for rental properties in college cities. In Raleigh, we have NC State which gives investors a great opportunity.
Time
Whether you are a fix and flip, or a buy and hold investor the last thing you want to do is trade your time for money.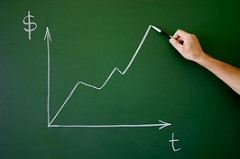 What I mean by this is you don't want to spend 10,000 hours working for a $100,000 gain because that is only $10 an hour. You will want to set up a team or have things in place that allow you to spend your time elsewhere.
In fact, most of your time should be spent BEFORE you start investing in real estate on your education and learning from mentors. You should also spend time, finding ways to leverage your time, so you can use that time you are saving, to make more money (if that makes sense).
If you buy a real estate investment you do not want to spend your time managing renters, fixing up the house, chasing them down for money, or on a team of contractors.
One of the best solutions for this can be to hire a property manager to handle a lot of the time requirements that comes with owning a rental property.
We reached out to a friend of ours, Kevin Ramirez for additional information on the topic of Real Estate Investing...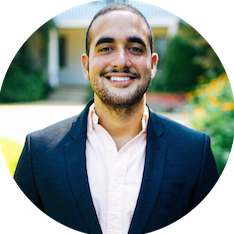 Raleigh-Cary, NC
While looking for real estate investments there's certain criteria one must make sure to stick with. The criteria is completely dependent on your investment goals and will be different to every investor. In my case, since I am looking for properties to "Flip" in the Wake county area, I will be looking for single-family homes located in good, family friendly neighborhoods in which houses are selling in less than 30 days. I like to look for homes in areas that are sought out by first time home buyers, because it keeps me in a price range where more people have the opportunity to get into, which allows me to sell faster.
When it comes to the actual specs of the house, I will be looking for homes that are close to the median price for homes sold in my area (Raleigh $200,000-$280,000 depending on the area). Specifically searching for homes with 3 or more bedrooms and at least 1 and a half baths, to accommodate the average family. I like to stick with homes that were built between 1970 and early 2000s; homes older than the 1970s will most likely require more work, and are also more likely to have hidden problems once you start tearing down walls (Termite damage, plumbing problems, mold, foundation issues). I also don't target newer homes because they will be fairly updated, lowering the  value add that I can do on a property by making upgrades myself.
It is important to stick to very specific criteria when investing in real estate properties no matter what your goal is, because it allows you to laser focus your marketing efforts into finding homes that will exactly fit your business model. It will also allow you to become an expert in a certain type of home that you choose, allowing you to not become an authority in the area, and complete projects more efficiently.
Final Thoughts on Real Estate Investing
Whether you are a buy and hold, or fix and flip real estate investor a lot of the same tips apply. 
Depending on your strategy you will likely want to focus on different areas. Some great buy and hold neighborhoods may not offer the best rate of return on a fix and flip and vice versa. Buy and hold strategy in a college neighborhood makes a lot of sense, likely not so much for a fix and flip investor.
Real estate investing is not anything like what you see the self-proclaimed gurus talk about on their commercials, youtube ads, or anywhere else. It takes time, it takes effort, and most importantly it takes patience.
If you are looking to get rich quick then you should probably play the lottery, because real estate investing is how you get rich, slowly.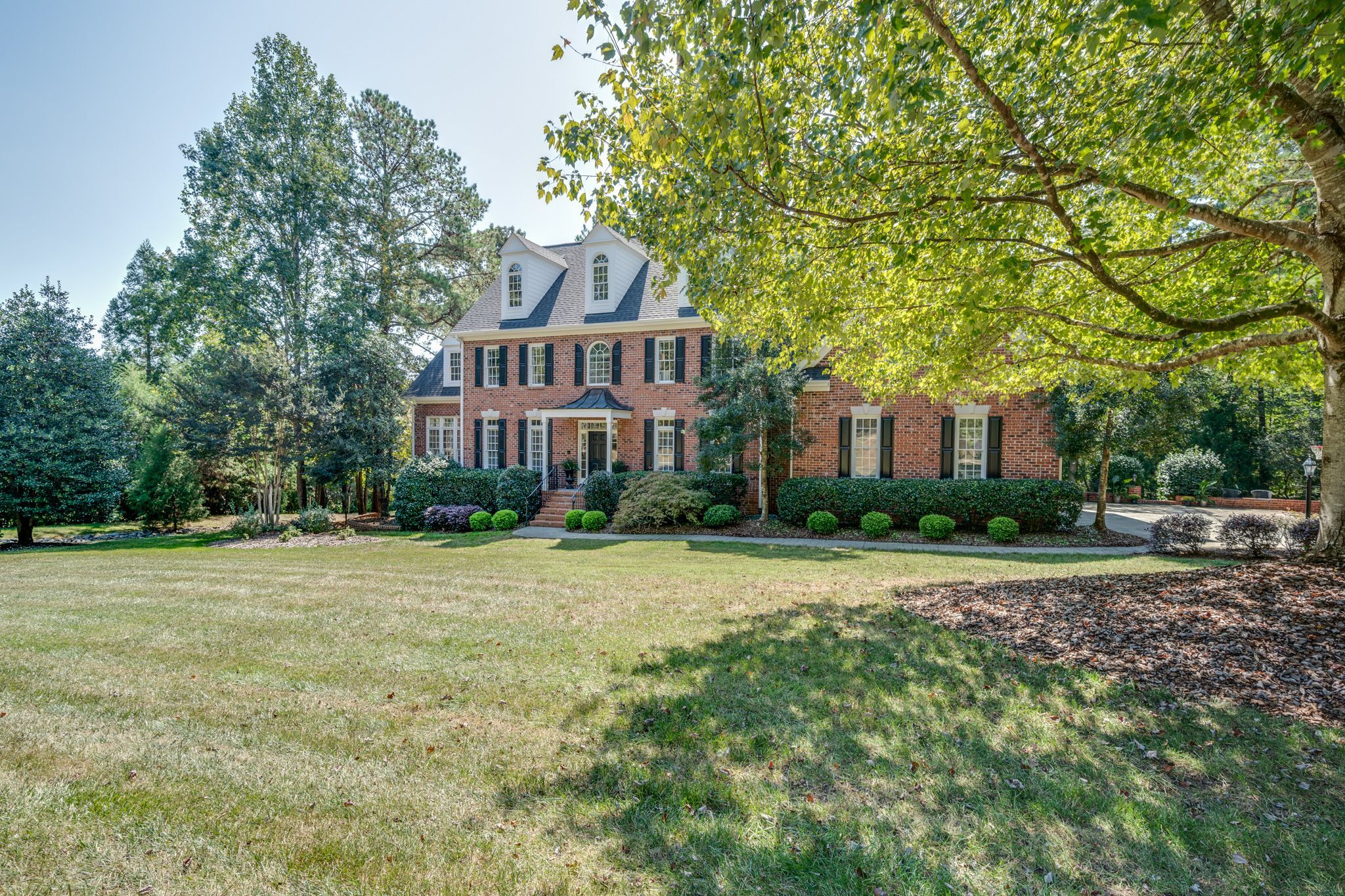 Find your new home
Search real estate and homes for sale