7 Steps to Get a Real Estate License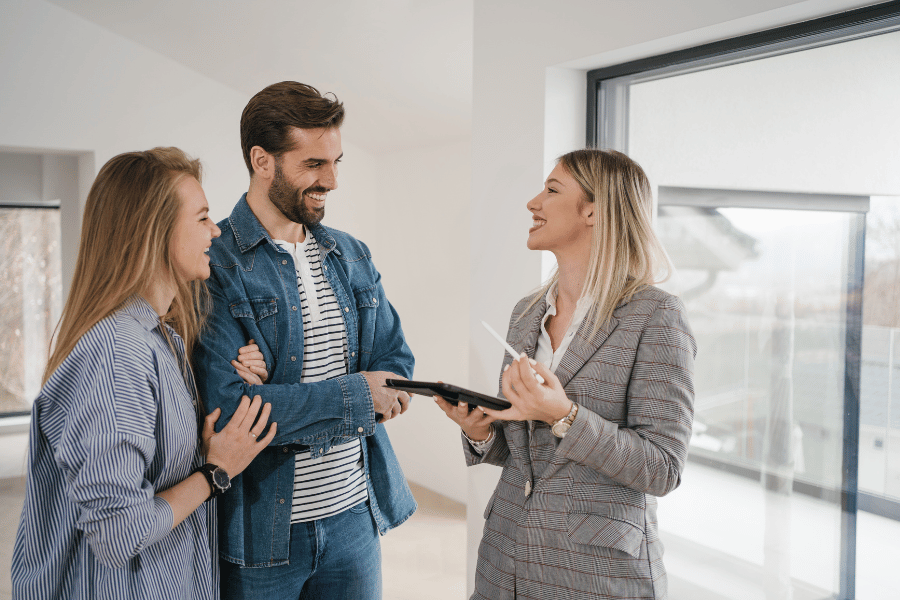 How to Get a Real Estate License
Do you want to become a realtor? Here are seven steps to get a real estate license! 
The first step towards becoming a Real Estate agent is determining how to get a real estate license. Becoming a real estate agent is one of the most rewarding and exciting career paths one can choose. For many people, buying a home is one of the most important transactions that will occur in their lifetime, making it even more rewarding knowing you are helping a family or individual find the home of their dreams.
There are several steps prospective agents should take to ensure they are prepared for a career in real estate. One of these prospective agents' first questions is how long it takes to get a real estate license. For starters, various state licensing and education requirements vary by state.
How you get a real estate license in North Carolina differs from how you get a real estate license in California. Depending on where you live, you must take a certain number of classes, pass one or more exams, and complete applicable paperwork. In this article, we'll walk through the necessary steps to get a real estate license and how to prepare for the process. 
1. Decide to Become a Realtor
When determining if becoming a real estate agent is the best career path for you, it is important to understand the essential skills needed to be successful in real estate. For one thing, being in real estate takes remarkable perseverance and understanding that you are also in the lead generation business.
How are you going to generate leads and people to work with? This is an important question for Realtors to ask themselves before obtaining their real estate license. At Raleigh Realty, we generate over 500 new monthly leads using our real estate website and blog. You can generate leads in many ways through your sphere of influence, social media, or even open houses.
Residential real estate involves helping a family or individual buy or sell their home, making it a deeply emotional experience filled with excitement and occasional disappointment when the process doesn't work out in a client's favor.
As a real estate agent, your clients will rely on you to be persistent in helping them find the home of their dreams and get the best price possible. This is easier said than done, as some clients are extremely easy to work with, whereas others have more complicated requirements that they need in a home—being persistent means consistently looking for new homes when working with buyers or diligently finding prospective buyers when working with sellers, regardless of the market.
In addition to being persistent, you must also be extremely outgoing and have a "go-getter" personality. Real estate agents often hear the word "no", which should make a strong real estate agent more determined rather than discouraged. Real estate agents spend most of their time on the phone with clients, meeting in person, or attending networking events to bring in new business. Each of these aspects involves being extremely outgoing and personable.
People want to work with real estate agents they trust and feel a personal connection with. If you have a friendly, outgoing personality who genuinely loves working with other people, attending networking events, and spending considerable time on the phone, real estate may be the industry for you. 
In addition to having great perseverance and a strong personality, it is also important that you are comfortable with conducting thorough research when needed. This takes on many forms, starting with obtaining clients. When determining which clients to contact, it is necessary to do the applicable research ahead of time to learn about the area where they live, homes that have sold in their area, etc.
In addition to working with a trustworthy real estate agent, clients also want to work with someone knowledgeable about the real estate market, so doing the necessary market research is an important piece of the puzzle. The importance of location in real estate is one that no agent should overlook.
If you are comfortable spending significant time digging through numbers, reviewing former homes that have sold in certain areas, studying market trends, and prior home sale prices, real estate may be a great career choice for you. Remember, it's your job to help guide these folks, whether selling their home or helping them learn how to buy new construction.
Lastly, you must be willing to go "all-in" regarding real estate. Although it is possible to be a part-time agent, it is extremely difficult to be successful in real estate that way. Those who do best are typically full-time real estate agents, committing their full time and energy to the industry and their clients. Clients will most likely be calling you at all times of the day (or night), making it difficult to be there for your clients while working a busy 9 to 5 job elsewhere.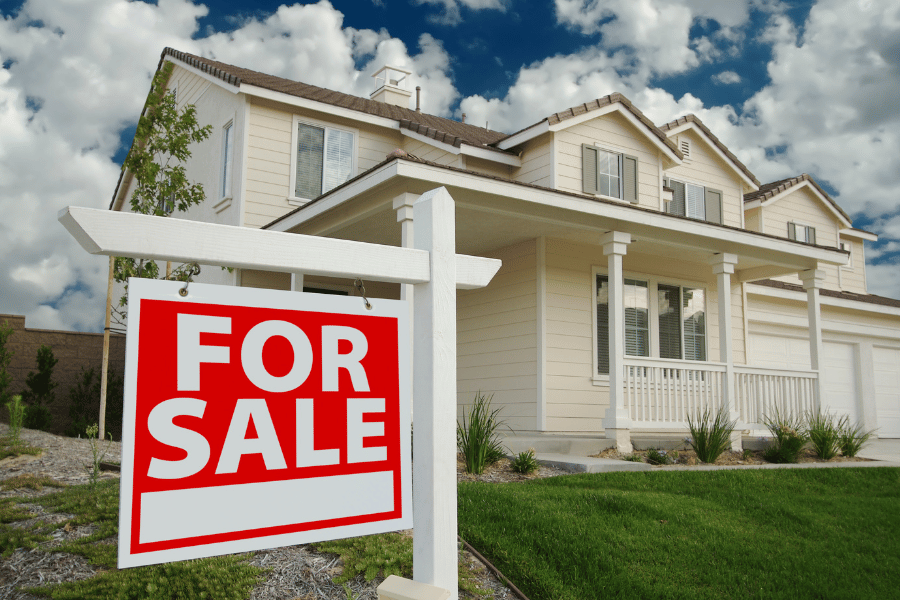 Understand State Licensing and Education Requirements
As aforementioned, real estate licensing and education requirements will vary by state. However, in every state in the U.S., you must hold U.S. citizenship, complete all required coursework, and pass a licensing exam. Additionally, you must be at least 18 years old to apply for a real estate license in the U.S. In the state of Illinois, you must be at least 21 years old, while in Alabama, Alaska, and Nebraska, you must be 19 years old. 
Here in the state of North Carolina, you can apply for a real estate license after turning 18 years old. You are not required to be a resident of North Carolina to obtain a real estate license, but you must be a U.S. citizen or qualified alien under federal law. With a North Carolina Real Estate License, we can help folks buy homes in Charlotte, even though we are located in Raleigh. We received our real estate license from the North Carolina Real Estate Commission , and we joined our local association and became a member of our local MLS (Triangle MLS).
How long does it take to get a real estate license? If you are eligible to become a real estate agent, you must take pre-licensing classes. The number of hours will vary by state, with some states – such as Michigan – only requiring 40 hours of pre-licensing coursework. Other states – such as California – require as many as 135 hours of pre-licensing coursework.
You must complete 75 hours of pre-licensing coursework in North Carolina in a live classroom. It is not allowed to take the 75-hour pre-licensing class online in the state of North Carolina, but other states – such as New York and others – allow prospective agents to complete the required coursework online. Prospective agents throughout the United States can only complete the required coursework through a school that has been approved by the state, so it is important to ensure the school is certified. 
Pre-licensing locations vary around the U.S., ranging from being held in live classrooms at real estate schools, real estate firms, technical schools, universities, and online home study. If you live in a state that offers online and in-person pre-licensing classes, take some time to consider your ideal learning environment.
Are you a self-starter who enjoys working at your own pace? If so, completing the required coursework online may be a viable option for you if allowed in your state. If you prefer to engage with other students and have a teacher explain the various real estate terms, laws, and concepts in person, attending a live class may be more beneficial for you. 
Depending on where you live, you must take continuing education courses and renew your real estate license to ensure your real estate license remains active (varies by state). This helps real estate agents stay ahead of industry terminology and ensures that they don't forget the concepts, laws, and terms governing the industry.
Hang onto the notes, flashcards, and any other information you have when initially becoming a real estate agent. That information will be helpful when renewing your real estate license.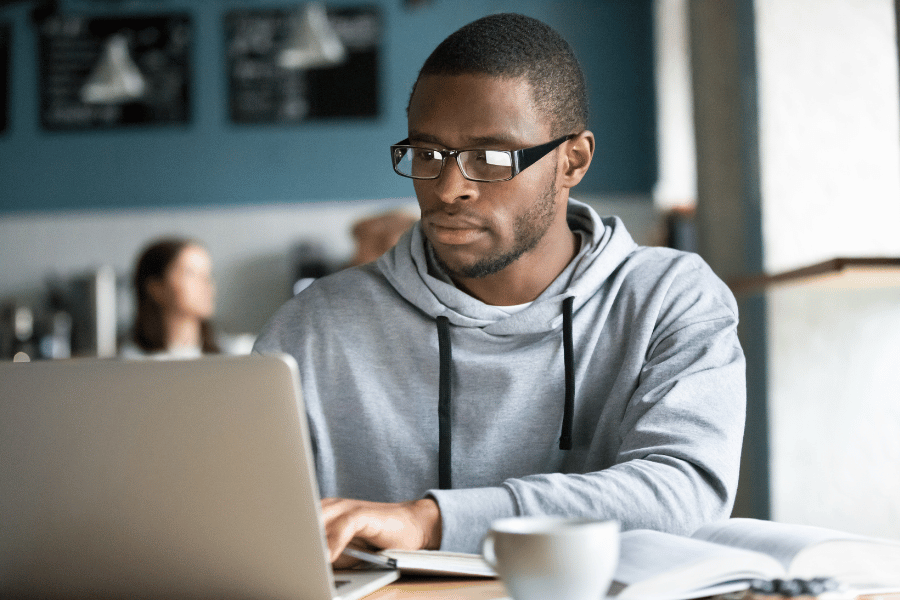 Take a Pre-Licensing Course in Your State
Although pre-licensing courses will vary by state, most real estate pre-licensing courses will teach you about the various listing types, such as an 'exclusive right to sell listing,' 'exclusive agency listing,' 'open listing,' and a 'net listing.' You may also study the four types of real estate ownership, the fiduciary duties of a real estate agent, and various other real estate vocabulary words, such as 'joint tenancy,' 'public grant,' 'adverse possession,' and more.  
In addition to learning the definitions of various terms, you will also study certain mathematical equations that are related to real estate. While these are not typically too complex, they require extra study time. 
Pass the Real Estate State Licensing Exam
The real estate exam is certainly not a test that someone can just attempt to "wing" without studying. Even if you have a fairly strong grasp of the real estate industry, the terminology that will be included in the exam is somewhat confusing.
Most real estate tests have many 'trick questions' where several answers appear to be correct. Those who study the terms and mathematical equations diligently will most likely have no problem passing the exam. Some states may allow you to retake the exam several times if you fail. If you fail the exam several times, some states may make you re-take the entire pre-licensing course all over again.
Some states break the test down into two separate sections: state-specific and national questions. Other states require students to take two separate tests. Your state may also require that you complete a post-licensing requirement after passing the real estate licensing exam. This typically involves taking a class to move your license status from probationary to full licensure status. 
In the state of North Carolina, after students complete the pre-licensing course, they are sent a "notice of exam eligibility" that enables them to register for the licensing exam. Once in the exam room, students have four hours to complete the 120-question exam and must answer 57 of the 80 national questions and 29 of the 40 state questions correctly.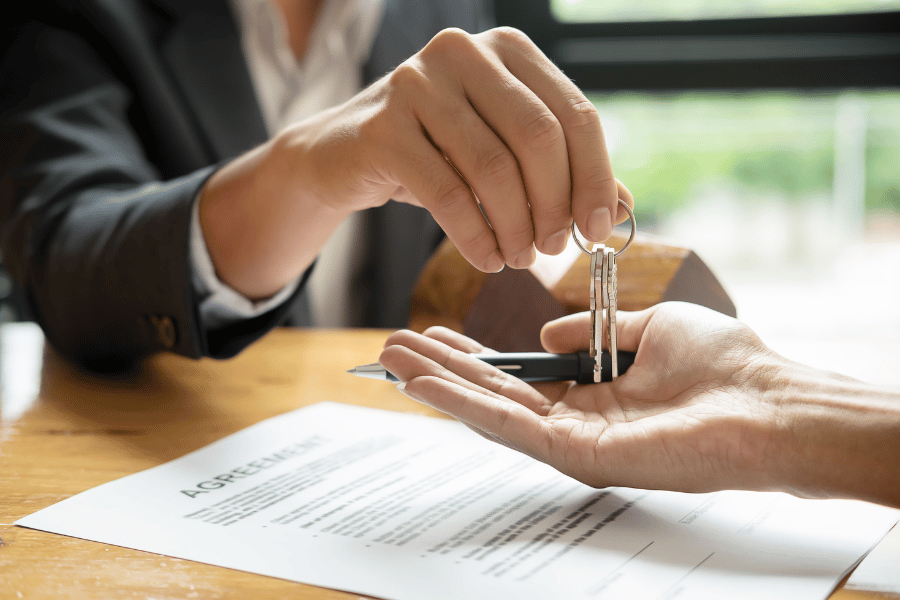 Find a Real Estate Brokerage to Hold Your License
After successfully passing the real estate exam, you are ready to find a broker to hold your real estate license. One of the first questions many Real Estate Agents will ask is how do I get paid? The answer will be different for each real estate brokerage.
This is your chance to interview different real estate brokerages. You may have even already interviewed with various real estate brokerages and know which one you want to go with. If not, now is the time to look, as you cannot complete real estate transactions until your license is held by a broker. 
When determining how to choose a real estate broker, it is best to ask the brokerage the following:
What is your commission split, and what value is provided? 

What level of support do you provide to agents (particularly new agents)?

What is your brokerage culture? 
Every broker will take a commission split out of your deals, so it is important to know exactly how much they will deduct from each transaction before agreeing to go with them. Depending on the brokerage size, certain firms provide different levels of support to new and established agents.
As a new agent, knowing the training, guidance, and mentorship levels available to agents who are just starting out will be important. Does the brokerage firm offer frequent training on market research, finding new clients, etc.? It is also important to know the office culture before joining a brokerage. Does the brokerage offer frequent events and seminars for brokers to connect with one another? 
Most agents just starting out for the first time will have many questions and uncertainties. Having a supportive brokerage to rely on can make or break someone's real estate career. Additionally, some brokerage firms offer marketing and lead generation tools for real estate agents to help them kick-start their careers, so knowing what resources will be available to you as a new agent is helpful. 
Join the National Association of Realtors
Holding 1.5 million members, the National Association of REALTORS® (NAR) is America's largest trade association, comprised of residential and commercial brokers, property managers, appraisers, salespeople, counselors, and many others in the real estate industry. There are approximately 1,200 local associations and 54 state and territory associations of Realtors. 
The National Association of REALTORS® provides members with resources to help real estate agents strengthen their professional skills and maximize their earning potential. The National Association of REALTORS® offers resources to those who are brand-new to real estate and to established agents who have been in the real estate industry for several years. 
To become a member of the National Association of REALTORS®, you must first join a local real estate association. After becoming a local association member, your membership will automatically be extended to the state and national associations. To qualify for membership, you must agree to adhere to the National Association of REALTORS® code of ethics and standards of practice. You will also be required to pay dues of $150 per member for 2023 and $156 per member for 2024.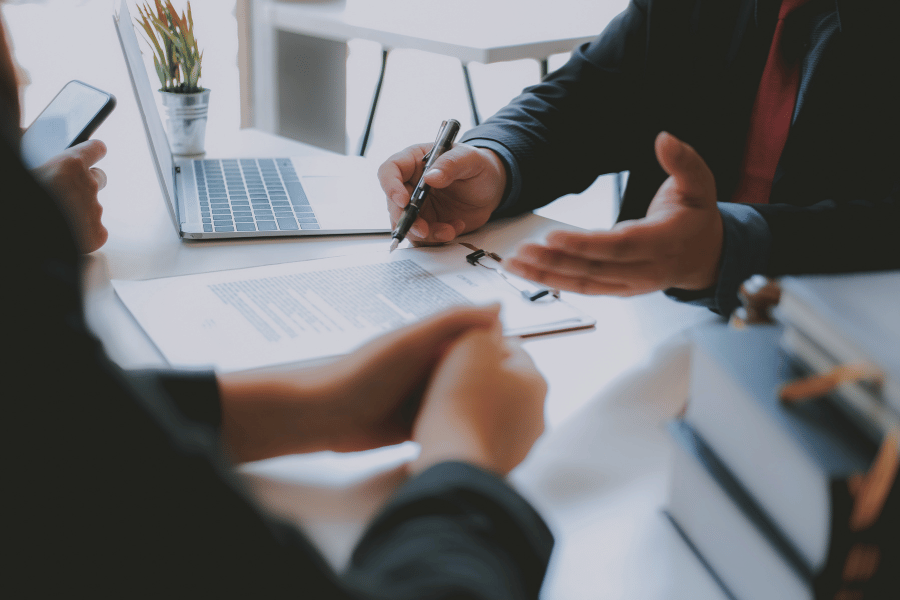 Renew Your License
After obtaining your real estate license, all states will require that you renew your license. In some states, you may need to renew your license every year. Other states may make you renew your license every two or three years. While this varies per state, most will require you to take a course that spans a certain number of hours.
Many states offer online and in-person options for real estate license renewal. You will most likely need to complete the course, pay a certain fee to your state to renew your license, and send the renewal information to your broker. 
In the state of North Carolina, every real estate agent must renew their real estate license by June 30th every year. Agents must take an 8-hour, state-approved course to renew their real estate license. Many continuing education classrooms allow agents to complete the renewal requirement in a single day in class, or agents can work at their own pace online. 
It is important that real estate agents do not miss the continuing education deadline. Some states may allow real estate agents to pay a fee and complete the continuing education information within a certain timeframe, but once that period passes, agents may lose their license altogether and will have to complete the entire process discussed in this article all over again to re-obtain a new real estate license.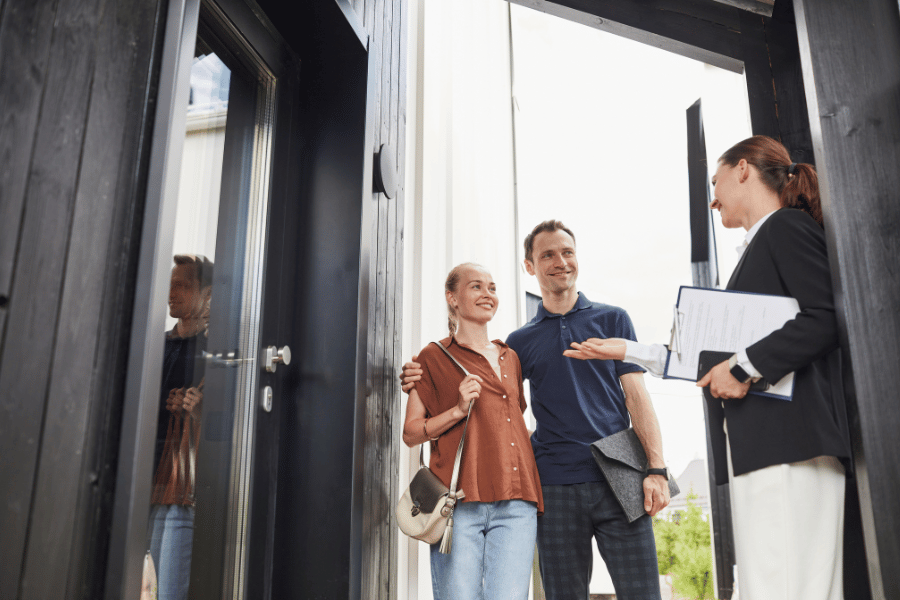 Key Takeaways on How to Get a Real Estate License
Choosing to become a real estate agent is an important decision. Taking the leap into real estate is extremely rewarding and fulfilling but requires diligence and commitment.
From first-time home buyers to families moving across the country, you are a part of their life journey, a responsibility you cannot afford to take lightly. To be a successful real estate agent, it is important to study the terms and concepts provided in the real estate pre-licensing course, follow the guidelines provided by your brokerage, pay all required fees, and complete all continuing education coursework on time and in its entirety.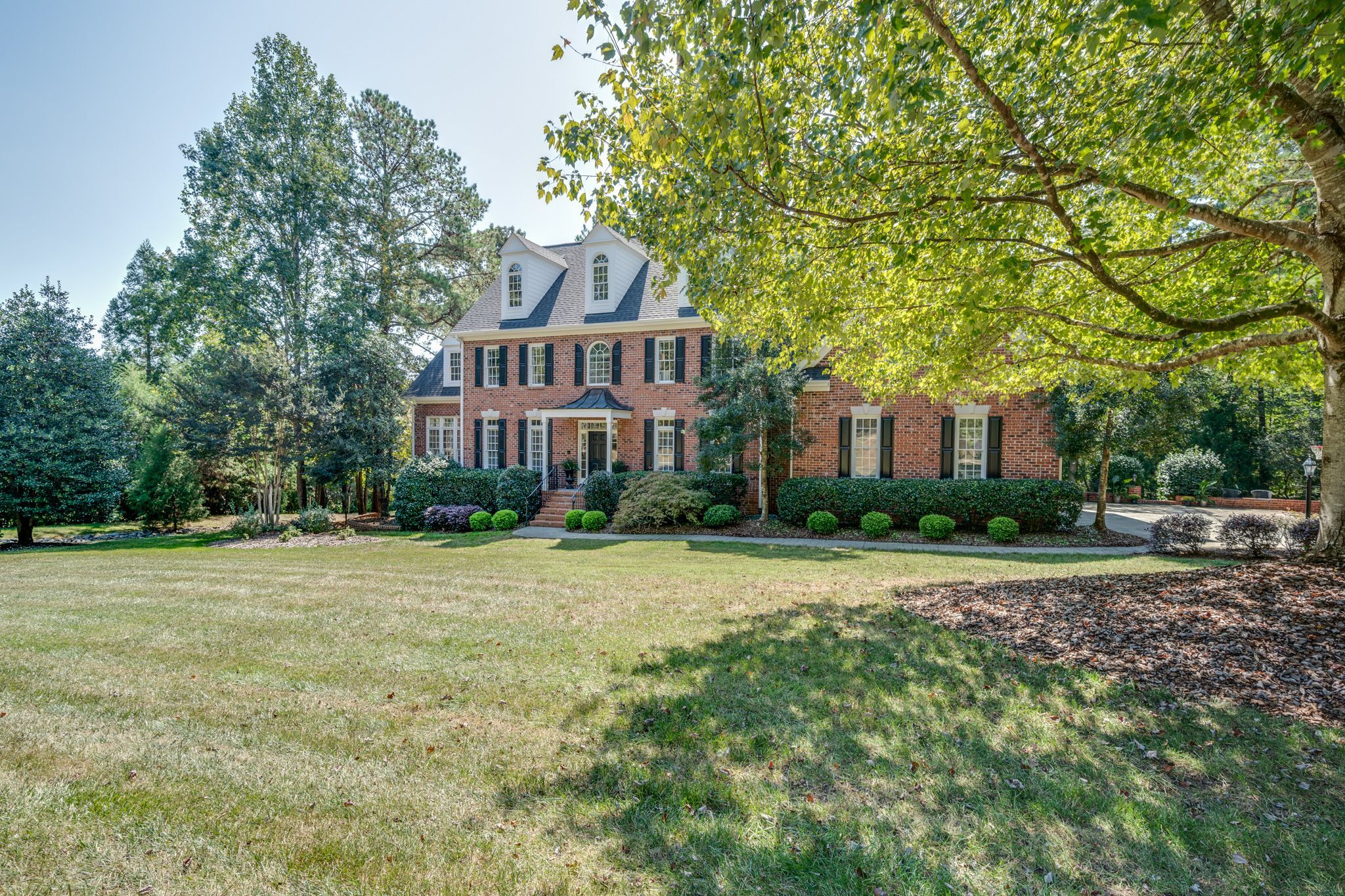 Find your new home
Search real estate and homes for sale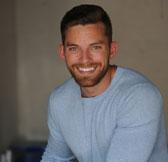 Ryan Fitzgerald
Hi there! Nice to 'meet' you and thanks for visiting our Raleigh Real Estate Blog! My name is Ryan Fitzgerald, and I'm a REALTOR® in Raleigh-Durham, NC, the owner of Raleigh Realty. I work alongside some of the best Realtors in Raleigh. You can find more of my real estate content on Forbes, Wall Street Journal, U.S. News and more. Realtor Magazine named me a top 30 under 30 Realtor in the country (it was a long time ago haha). Any way, that's enough about me. I'd love to learn more about you if you'd like to connect with me on Facebook and Instagram or connect with our team at Raleigh Realty. Looking forward to connecting!