Digital Marketing Techniques For Real Estate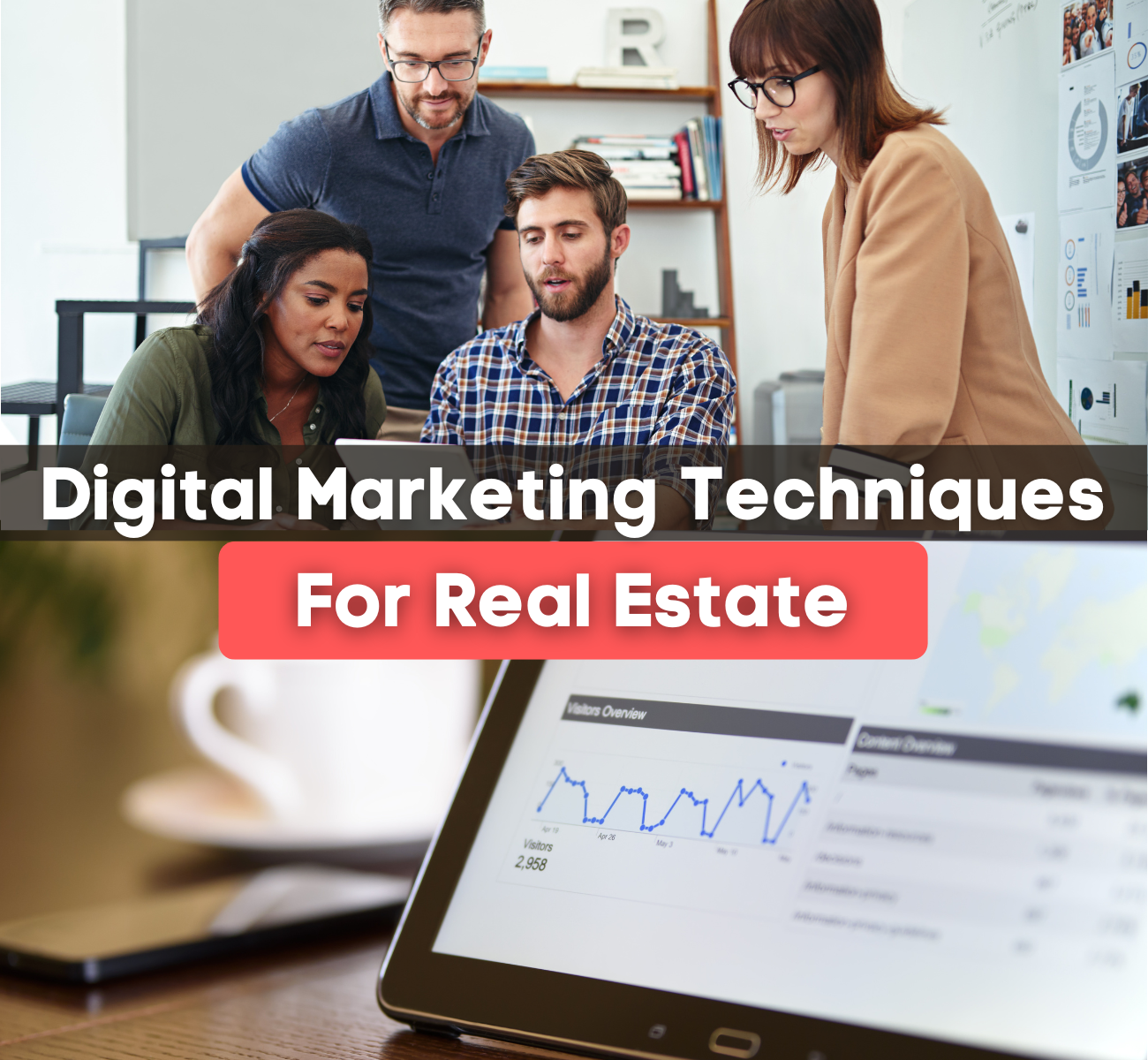 Digital Marketing Techniques For Real Estate
What are the best digital marketing techniques for growing your real estate business? Let's discuss realtors' strategies to maximize leads and generate new business.
As clients buy homes online, real estate agents have had to shift their marketing efforts to the internet. Digital marketing, also called online marketing, is now an essential component in generating leads and closing deals. Connecting potential customers to other forms of digital communication and digital channels to market products and services, digital marketing is a must-have skill for realtors.
Since real estate can be a competitive industry, implementing a robust digital marketing strategy into your business can lead to a successful real estate career. Even though digital marketing may seem like a difficult skill to learn, its benefits are definitely worth the effort. To get ahead in the real estate business, there are some digital marketing tips and techniques that every realtor needs to follow to give themselves an edge and competitive advantage in the industry.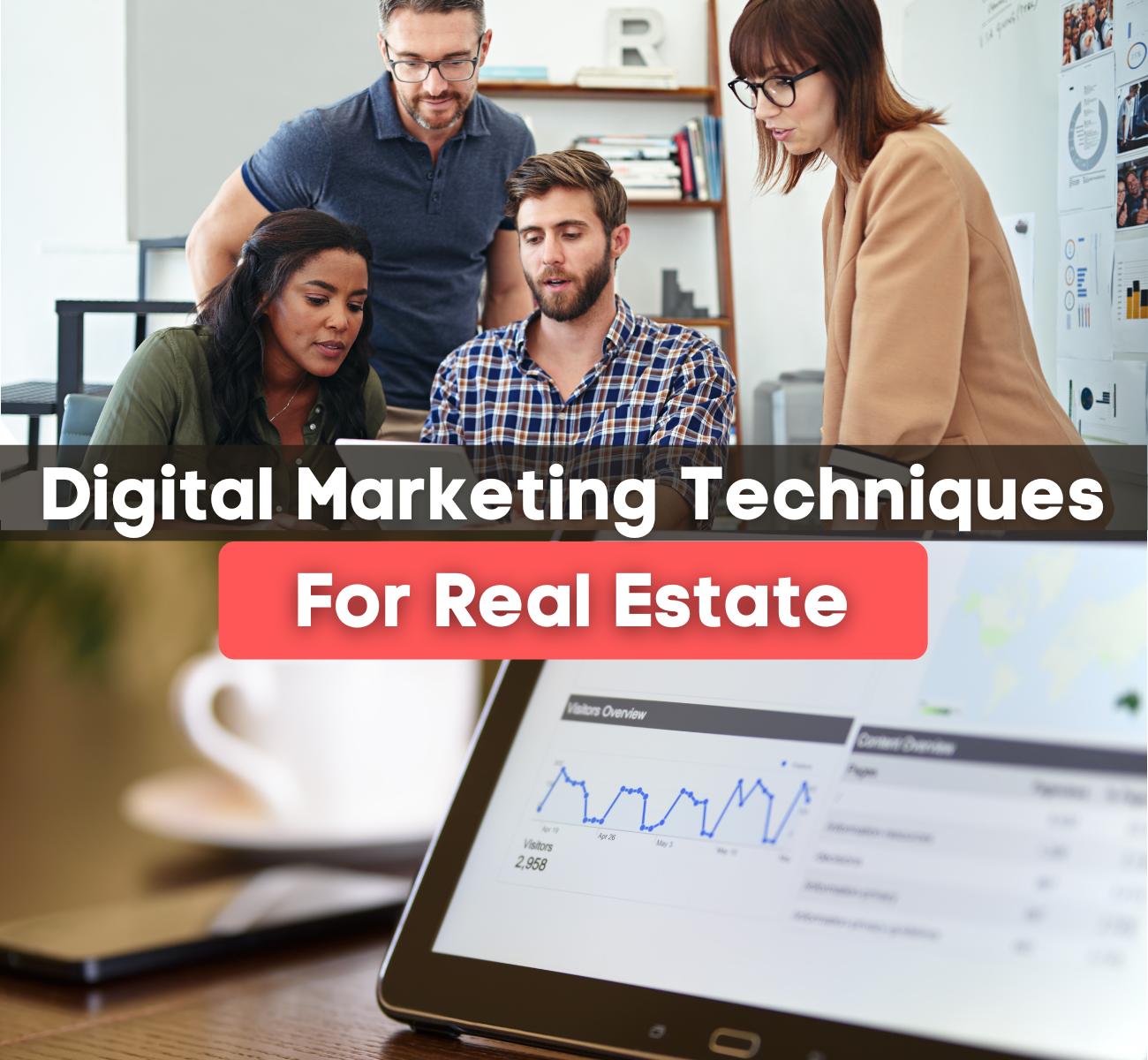 The Importance of Digital Marketing in Real Estate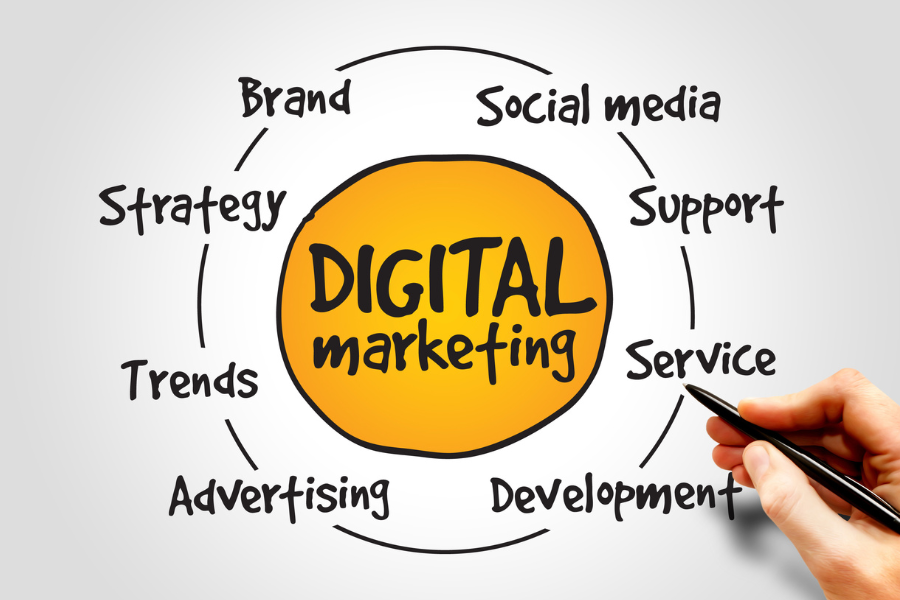 To get ahead of competitors, digital marketing is imperative to build brand awareness and attract more clients. Since real estate is one of the most lucrative industries in the world, digital marketing plays a crucial role in real estate businesses, reaching a wider audience and connecting with new potential customers.
Through the help of digital channels, real estate agents can attract first-time homebuyers, millennial homebuyers, and experienced real estate investors to their businesses. Including digital marketing strategies in real estate has the following benefits:
Establish an Online Presence
77% of real estate professionals use social media to build their businesses today. From purchasing Facebook advertisements to posting on Instagram, establishing an online presence is the number one way to build a successful real estate brand. As the world increasingly relies on technology and the internet, modern real estate brokerages and realtors have had to find ways to set themselves apart in a saturated market through digital marketing strategies.
Ability to Reach Target Audience
Realtors can connect with a potential target audience through digital marketing and sales promotion strategies. Real estate agents can develop a solid digital marketing strategy and produce relevant content by first deciding who the target market is and further segmenting this target audience. Realtors can grow their audience and develop a booming real estate business by focusing digital marketing strategies on buyers, sellers, and past clients.
Paperless Communication
Instead of worrying about traditional paper and mailing marketing materials, utilizing digital marketing techniques provides a sustainable and easy way to communicate digitally with prospects and customers. Some of the best paperless communication methods include email, social media, and mobile advertising.
What is Customer Engagement?
The primary goal of digital marketing is to gain new customers while retaining existing customers. To accomplish this goal, digital marketing strategies need to prioritize customer engagement which is an interaction between a consumer and an organization through various online channels.
Real estate agents implement digital marketing campaigns to create brand loyalty and awareness with their customer base by developing solid relationships with prospective home buyers. This can be accomplished by creating unique content, developing a website, and outreach through popular social media platforms.
Make Your Website a Priority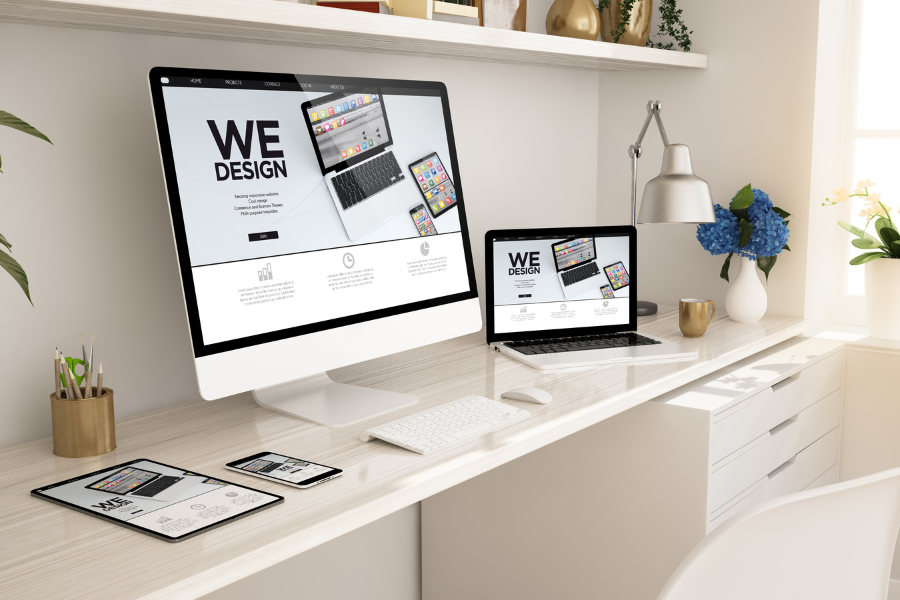 Every real estate professional's priority should be a clean and easily navigable real estate website. Agents that do not have a website risk missing out on gaining new high-quality leads. By developing a solid online presence through a website, realtors can create an online space focusing on lead prioritization while including information on homes for sale, buying, and selling. The benefits of prioritizing a real estate website include the following:
Expand Your Business
A real estate website is a great way to establish credibility in the market. With a real estate website, agents can generate leads that expand the business. Using Google Analytics and other analytic tools, agents can gather reports such as how many people visit their website to provide insight into website performance. Some best ways to capture new leads through a real estate website are offering high-quality content, sending out a weekly or monthly newsletter, and allowing people to subscribe to the website blog.
Stand Out From the Competition
Realtors can stand out from the competition with an easily accessible and visually pleasing website. By developing a solid online presence, real estate agents can work towards increasing visibility and building a network. When designing a real estate website, agents should design it to reflect their strengths and personality. This can be accomplished through professional photography, regularly updated content, videos, and other details that can help establish one's real estate brand.
Email Marketing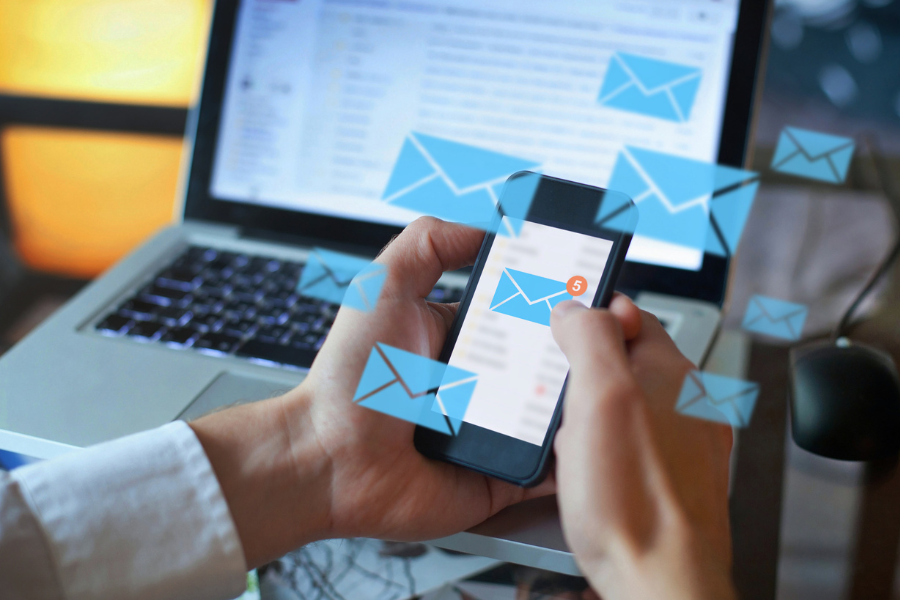 Email marketing is a powerful marketing channel under the digital marketing umbrella. Considered to be a specific form of digital marketing, email marketing is a form of communicating with a target audience in the form of electronic email messages.
Email marketing is an effective tool in the real estate industry using email to promote business products and services. Email marketing allows agents to form a relationship with clients, and this marketing channel is also used to educate recipients and promote business.
Some of the most common forms of email marketing include:
Email Newsletters: Offering clients the ability to subscribe to email newsletters will increase retention and engagement while strengthing customer loyalty.
Acquisition Emails: Create informative content that will attract customers and drive additional revenue.
Retention Emails: Keep the lines of communication open with customers by offering subscribers the ability to provide feedback.
Promotional Emails: Share new products and services with customers by providing exclusive offers and content to subscribers.
Since email marketing is a more personal and targeted approach to social media, it often comes with many risks if not done correctly. That is why it is essential to make emails sound personalized, relevant, and catchy. A well-thought-out email campaign will ensure success with potential, past, and current homebuyers.
Digital Marketing Techniques
So what are the best digital marketing strategies to use for real estate? Multiple techniques are used to generate leads while staying cost-effective to increase visibility and grow an extensive network. From seasoned real estate professionals to agents that just got their real estate license, here are some digital marketing strategies that can be used to stand out as an agent in a competitive field.
1. Create a Social Media Marketing Strategy
In a world dominated by technology and the internet, real estate social media marketing is now more critical than ever. In 2020 alone, 44% of real estate agents gained a new client due to posting on social media. Offering many benefits over print and paper advertisements, social media marketing will allow real estate agents to reach a more qualified audience of high-intent customers to get more leads, close more deals, and make more money.
Not only is social media marketing necessary for building brand power and providing a better return on investment, but social media is an incredible way to build a strong network and develop strong relationships with clients. Using popular social media platforms, including Facebook, YouTube, Twitter, Instagram, LinkedIn, Pinterest, and TikTok, realtors can leave a lasting impression on prospective homebuyers.
Some of the best social media marketing tips to follow include:
Be authentic
Keep your followers engaged by asking questions
Post a mixture of business and personal stories
Switch up location tags on platforms such as Instagram
Learn the best times to post
Avoid posting about political issues
2. Develop An Email Campaign
With over four billion email users worldwide, it is safe to say that email is one of the best ways to communicate with customers. Not only does email help sell products, but it nurtures leads, generates website traffic, keeps customers engaged, boosts other marketing channels, and raises brand awareness.
Since email marketing delivers the best return on investment, it is imperative to develop an email campaign that will appeal to the brand's target audience to provide the best results. Ideally, a well-thought-out and well-rounded email campaign will funnel potential clients through predetermined actions based on demographics, purchase history, and buying patterns. By creating relevant and unique content that buyers will appreciate, customers will likely open emails sent by realtors.
Keep these tips in mind to create a successful email marketing campaign:
Choose a relevant email list by providing sign-up forms through the website and social media
Use images and brand features in email design
Personalize emails in the subject line and through content
Send follow-up emails
3. Create a User-Friendly Website
Hiring a professional web designer is one of the best ways for real estate professionals to create a user-friendly, responsive website. Since almost half of all internet searches and browsing are completed on mobile devices, it should be a priority for realtors to have a website that is optimized for mobile browsing. All real estate websites should include fast-loading photos and links, frequently updated home listings, and relevant and unique content about the home-buying process and moving-related services.
4. Start Developing Valuable Blog Content
One of the best ways to build a positive reputation online while also leveling up SEO is through blog content. Websites with a blog section often end up having 434% more indexed pages, which is enormous for driving organic traffic to the website. Realtors can generate more leads and make more connections by including regularly written blog content that answers common real estate questions. Some of the best real estate blog content provides information about buying and selling a home.
5. Offer Virtual Tours
Now that more people are buying homes online, virtual tours allow buyers to tour homes for sale without being on-site. Since virtual tours can be viewed from anywhere worldwide as long as buyers have a computer, phone, or tablet, real estate agents that provide virtual tours will stand out amongst the competition. An outstanding feature to have, especially when appealing to individuals and families moving cross-country, offering virtual tours will help reach a larger pool of potential buyers and help home listings stand out.
6. Prioritize SEO
SEO stands for search engine optimization and is one of the best ways to improve website traffic quality and quantity. SEO is essential for realtors to improve a website's position in search results since the higher a website ranks, the more people will see it. By utilizing search engine optimization practices, the number of users who reach a real estate website via organic search results will rise.
Some of the best SEO strategies that should be used when building a real estate website include:
Use keywords and phrases that are commonly searched for on Google
Pay close attention to Meta descriptions and Meta titles
Acquire backlinks
Write engaging content
Create shareable content such as infographics and informative videos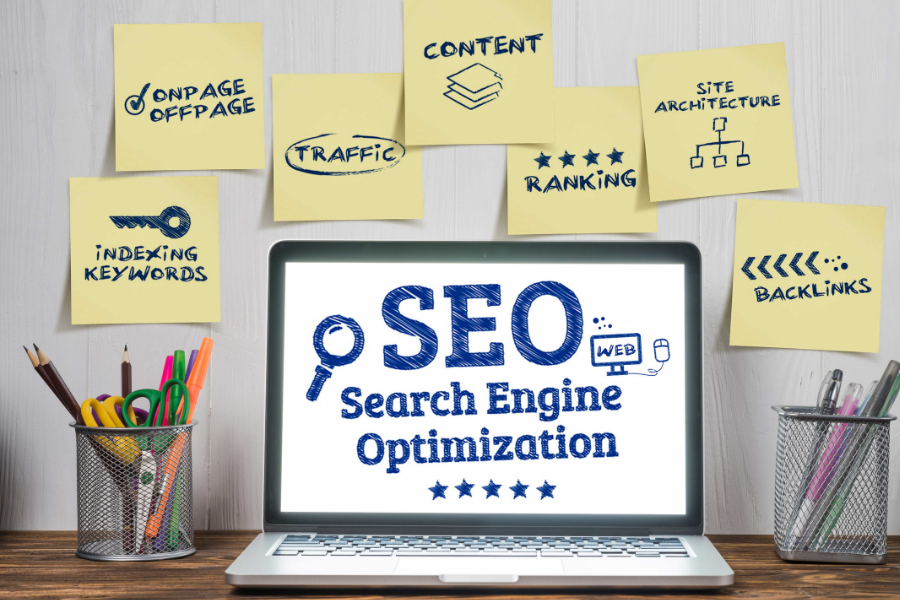 7. Incorporate Pay-Per-Click Advertising
Pay-per-click advertising can drive hundreds of visitors to a website when searching for properties for sale, one of the most rewarding and cost-effective methods of lead generation in real estate. This internet advertising model is when an advertiser pays a publisher when an advertisement is clicked on a website. Usually associated with first-tier search engines, businesses should expect to pay between $1-$2 per click when using this advertising method. Best for the short term, pay-per-click advertising is undoubtedly worth it to capture actively searching clients.
8. Manage Online Reviews
Managing online reviews as a real estate agent is now more critical than ever since 50% of customers are known to pay more as long as a brand has good reviews. Maintaining a positive online reputation and managing client feedback are among the best ways to attract new clients and other agents.
Incorporate Digital Marketing Techniques in Your Real Estate Business Today
Almost every successful realtor and broker utilizes some form of a digital marketing campaign as part of their marketing strategy. Since real estate can be a saturated industry, it is imperative to prioritize marketing to stay one step ahead of competitors. While every realtor will develop their own specific strategy to meet the needs of their business, some of the best digital marketing improvements realtors can make today to start generating new business include improving SEO, posting relevant and unique blog content, and creating a social media marketing strategy.
Make sure to visit our contact us page for any of your real-estate-related questions!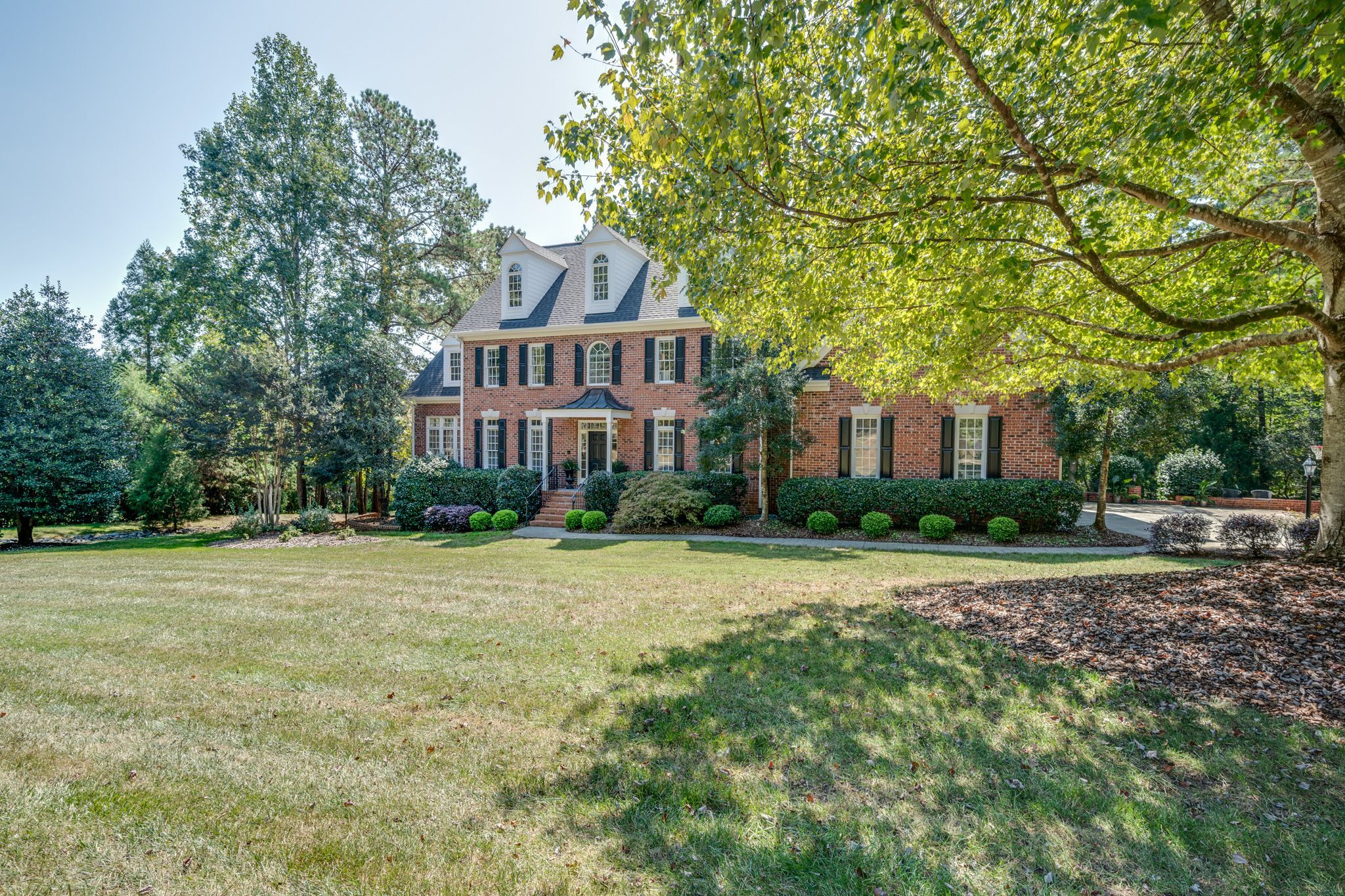 Find your new home
Search real estate and homes for sale