How To Start Your Real Estate Career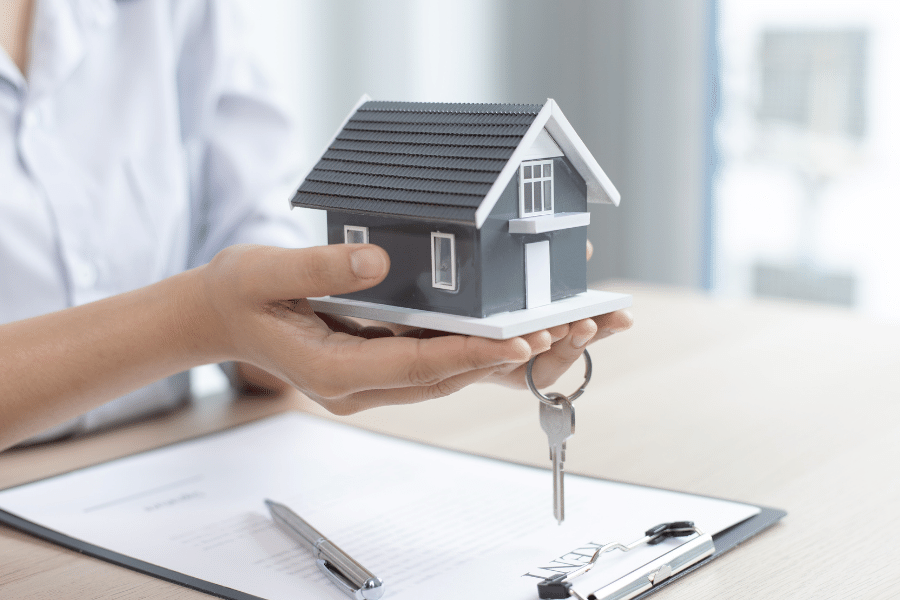 How To Start Your Real Estate Career
Are you ready to grow your real estate business? This is what you need to do to become a successful realtor!
So, you've got your real estate license, and now you wonder where to go from here and how to get started. While starting and growing your real estate career can seem slow and costly, there are many ways to help you further. In this article, we're going to discuss the different ways that you can help yourself grow, including:
Joining a brokerage
Joining a team
Joining an association
Planning events
Creating an online presence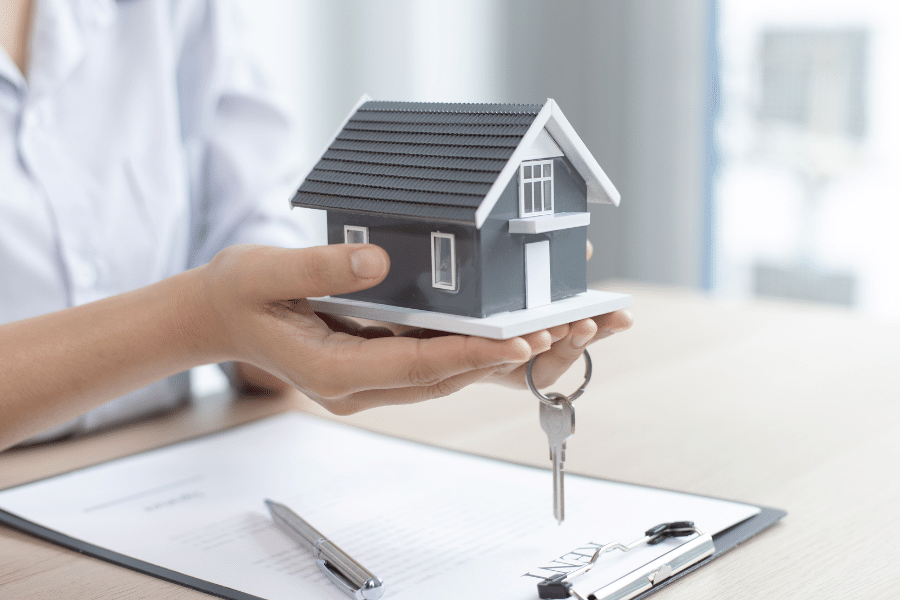 Obtain Your License
Getting your license is the first step in starting your real estate career. This process can be done on your own time and can take anywhere from a few weeks to six months or more. To get your license in North Carolina, you must take a 75-hour prelicensing course that sets you up to take the North Carolina state licensing exam. Once you have passed the prelicensing course, passed the state exam, and the commission has reviewed your character, you will be issued your real estate license!
Here is an overview of the steps it takes to obtain your license:
The applicant completed North Carolina's 75-hour prelicensing course
Applicant submits a license application with the application fee and required documentation
Commission determines the applicant's eligibility for licensing examination. The commission sends a "notice of examination eligibility if the applicant is deemed qualified."
Applicant contacts testing service to schedule examination and pay the examination fee
After the applicant passes the examination, the commission determines whether the applicant possesses the requisite "character" for licensure.
Commission issues license to the qualified applicant
Once you have obtained your license, you can now start the process of growing your career! Let's explore how you can become a successful real estate agent!
Join A Brokerage
When you first obtain your license, it is issued an inactive provisional status. In this case, you must join a brokerage and be under the supervision of a broker-in-charge to legally practice real estate. Although you are on active "full broker" status, you may still choose to be affiliated with a brokerage. Joining a brokerage allows you to grow as an agent, work with other agents, access beneficial tools, and receive guidance and support.
The benefits of your brokerage depend on how they operate. Still, most will provide new agents with branded marketing materials like business cards, mailers, A-Boards, for-sale signs and directionals, and much more. Branded marketing materials can help new agents get their names out there and become recognizable in the industry. Brokerages can also offer lead generation services. Many well-known brokerages will work with lead generation services that they then provide to their agents for a percentage of the commission. In the long run, this commission split seems relatively tiny compared to all that you are being offered.
Overall, joining a brokerage is an excellent way for new agents to get started and grow their businesses. Brokerages provide many benefits with high-income potential and training. Remember that some brokerages charge a fee upon joining and require a commission split.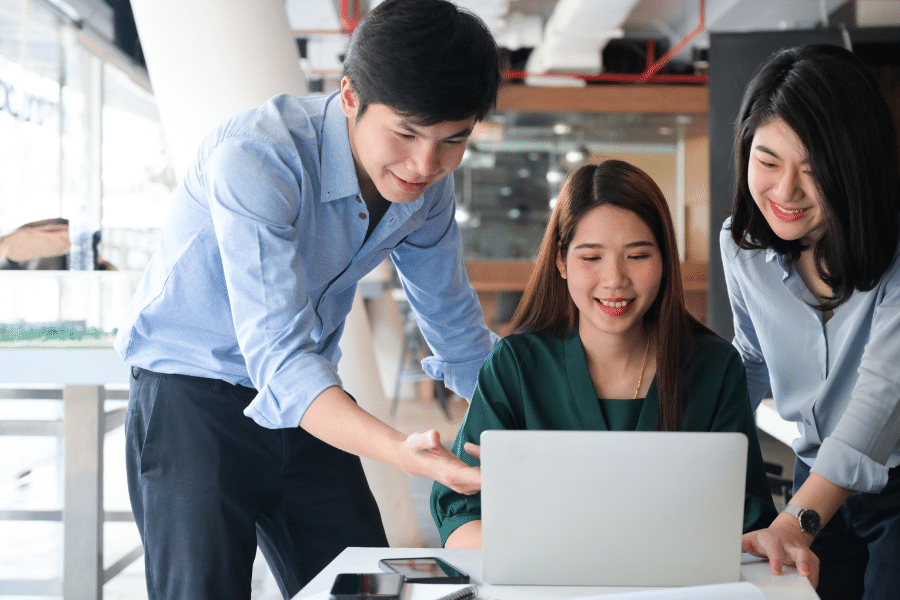 Join A Team
Many well-known brokerages can be extremely large, often having thousands of agents. If you find yourself in a situation where you're a part of a large brokerage and would like to receive more one-on-one guidance, consider joining a real estate team! A real estate team is a smaller group of agents within your brokerage who work together and share commissions. This is usually a good choice for newer agents because you get to benefit from the experience, knowledge, and skills of other agents while also focusing on building your career.
When joining a team, one team leader typically handles all overhead responsibilities like lead generation and managing listings, along with several agents who reap the benefits. Joining a team can lead to exponential growth in your real estate career. For starters, you can get to learn from and network with other agents who have the same goal as you.
When working in a minor team, you have more opportunities to become close with these agents and share ideas and marketing efforts. As a newer agent, it's essential to learn the ins and outs of marketing to find the best ways to establish yourself. The income is also a lot more stable. This is due to the better predictability of real estate leads and the benefits of working with others.
Join Associations
Joining an association opens you up to countless opportunities. One of the best benefits is the ability to network. Networking is vital in real estate and one of the most profitable ways to grow your career. The growth opportunities are endless when meeting other agents in a professional setting. You can gain referrals, receive advice and tips, and significantly advance your career. Whether you're a new or seasoned agent, networking is always a good idea.
Another way joining an association can grow your career is by getting you in front of your community. It's common for associations to be active in their community, often by hosting events and volunteering. Community involvement allows you to be a part of the change in your community while also giving you a chance to promote yourself and your services. Joining an association also shows clients that you are credible, trustworthy and an active industry member. One association you should consider joining is your local association of REALTORS.
Lead Generation
When working as an independent contractor in the real estate industry, you know yourself best and what works for you. Coming up with a lead generation strategy is one of the most fundamental ways you can grow your real estate career. While lead generation should not be the only factor in your marketing strategy, it has proven highly beneficial. Lead generation can come from farming, working your sphere, hosting open houses, networking, advertising, and lead generation services!
There are countless ways to generate leads and effectively grow your career by gaining more clients and growing your sphere of influence. If you don't feel comfortable with organic lead generation strategies like cold calling and door knocking, there are many lead generation services you can use for a fee that will send you leads.
Start Your Own Team
Once you've established yourself in the real estate industry, a way to continue growing your career is by starting your own team. If you feel as if you've outgrown yourself and have more leads than you can handle, forming a team can not only benefit you, but it can benefit those agents looking for guidance. With your team, you can delegate leads to reach more clients and increase your sphere by connecting with the clients your agents bring. There are also shared costs with a team, so instead of handling everything yourself out of pocket, you can now split this cost with your team members.
Creating your team and working with a group of professional agents also increases the number of services you can offer. In turn, you'll be able to grow your client list by branching outside of the area you chose to focus on. For example, creating a team and hiring agents can allow you to work with residential, land, commercial, or rental clients instead of one or the other.
Here are a few steps you can take to start the process of creating a team:
Get the approval of your broker
Create a business plan
Decide on a compensation model
Develop a lead generation strategy
Develop a communication strategy
Develop a growth plan
Decide on a physical space
Choose what "tools" you will offer
Maintain Personal Development 
Although you've already obtained your license, staying up-to-date and educated is important. You can use online programs to take classes, brush up on material, learn new skills, etc. It would help if you were doing this, attending seminars, and completing your required continuing education classes.
Hire An Assistant
Hiring an assistant is an excellent option for agents with an extensive client list who need extra help. You can hire an assistant with you every day in person, or you can hire a virtual assistant. Assistants can be in charge of scheduling meetings, maintaining your website, helping with events, following up on leads, etc. This will give you more time to focus on clients instead of behind-the-scenes work.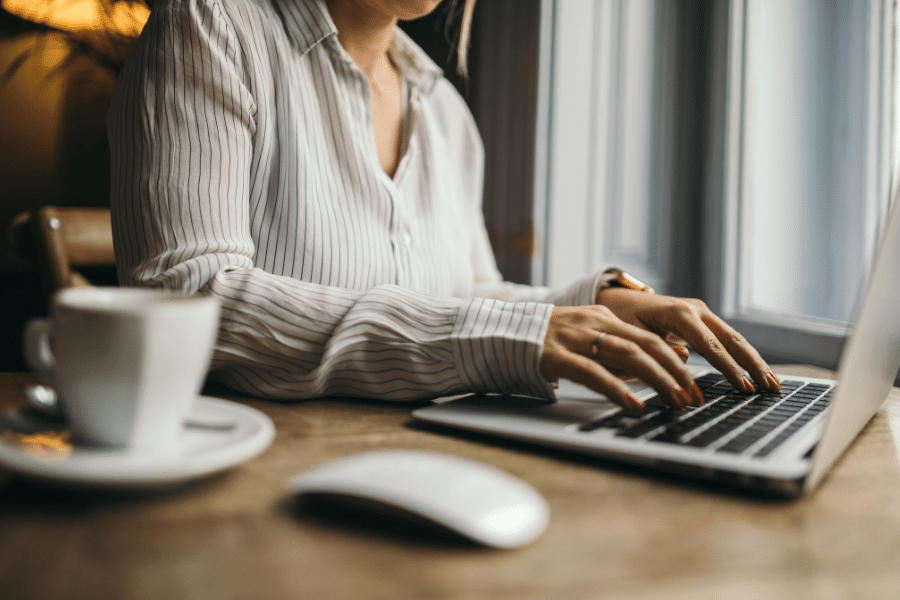 Create An Online Presence
The majority of buyers take the first step in their home search online. As a real estate agent, you must have a website or social media page that potential clients can look for and see your services. Along with creating your website, it's essential to have a good search engine optimization strategy. This is crucial to ensure your website comes up with a simple google search. You can also use paid ads to lead potential clients to your website.
Use A CRM
A CRM is a customer relationship management system that helps you organize and maintain your sphere. Using a good CRM can save you so much time and hold you accountable when reaching out to potential clients and staying in contact with your current ones. A CRM can also make your life so much easier. You can set clients up on automated searches, set up campaigns to be sent out to every one of your contacts, schedule phone calls, text messages, etc. A great way to use your CRM is for email campaigns. Campaigns usually consist of newsletters sent out to your sphere with information such as current market trends, available listings, FAQs, or fun things in the area.
Form Partnerships
Forming partnerships can help grow your real estate career exponentially. Increasing your sphere and client list through word of mouth and great connections has proven beneficial for countless agents. Having good relations with title companies, mortgage lenders, home inspectors, and anyone who aids in the home-buying process can help expand your brand awareness and credibility. You can also create partnerships with other agents. You can do this by asking and giving referrals to one another, especially if you live in different areas and specialize in various types of real estate.
Events
Hosting events is a fun and easy way to grow your real estate career. Events can be used to gain new clients, generate referrals, build brand recognition, or show appreciation for your past clients. Hosting events is a great way to expand your business because it allows you to bring people in your community together in a professional yet exciting setting. It's essential to start by creating an engaging invite that will make potential clients want to join you. Other steps include creating a budget, hiring popular vendors, choosing a prime location, and creating branded materials and party favors.
Events allow people from all over to get the chance to come out and meet you, not just your immediate friends and family. Events also create a lasting impression on people so that you can ensure you're in the front of their minds when they think of a real estate agent.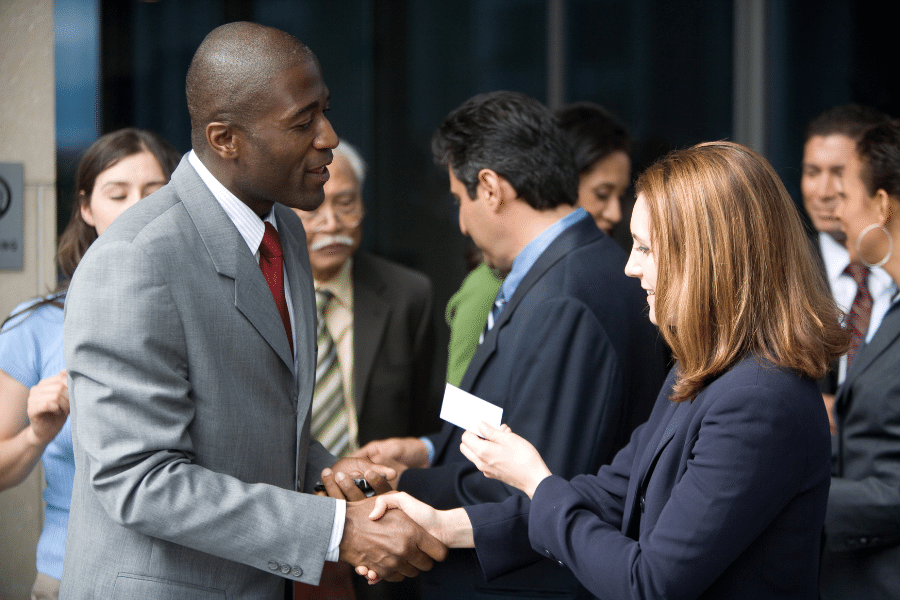 Are You Ready To Take The Following Steps?
Obtaining your license is a success, but generating business is the next battle you need to tackle. Real estate can start off feeling like a lonely profession. You've got your license, but now you find yourself lost and unsure how to obtain your first client. Whether you're a new agent or you've been in the industry for years, there are always actions you can take to grow your business. We hope these suggestions were helpful to you and helped light the fire you needed to take the following steps. Contact us today for any of your real estate-related questions!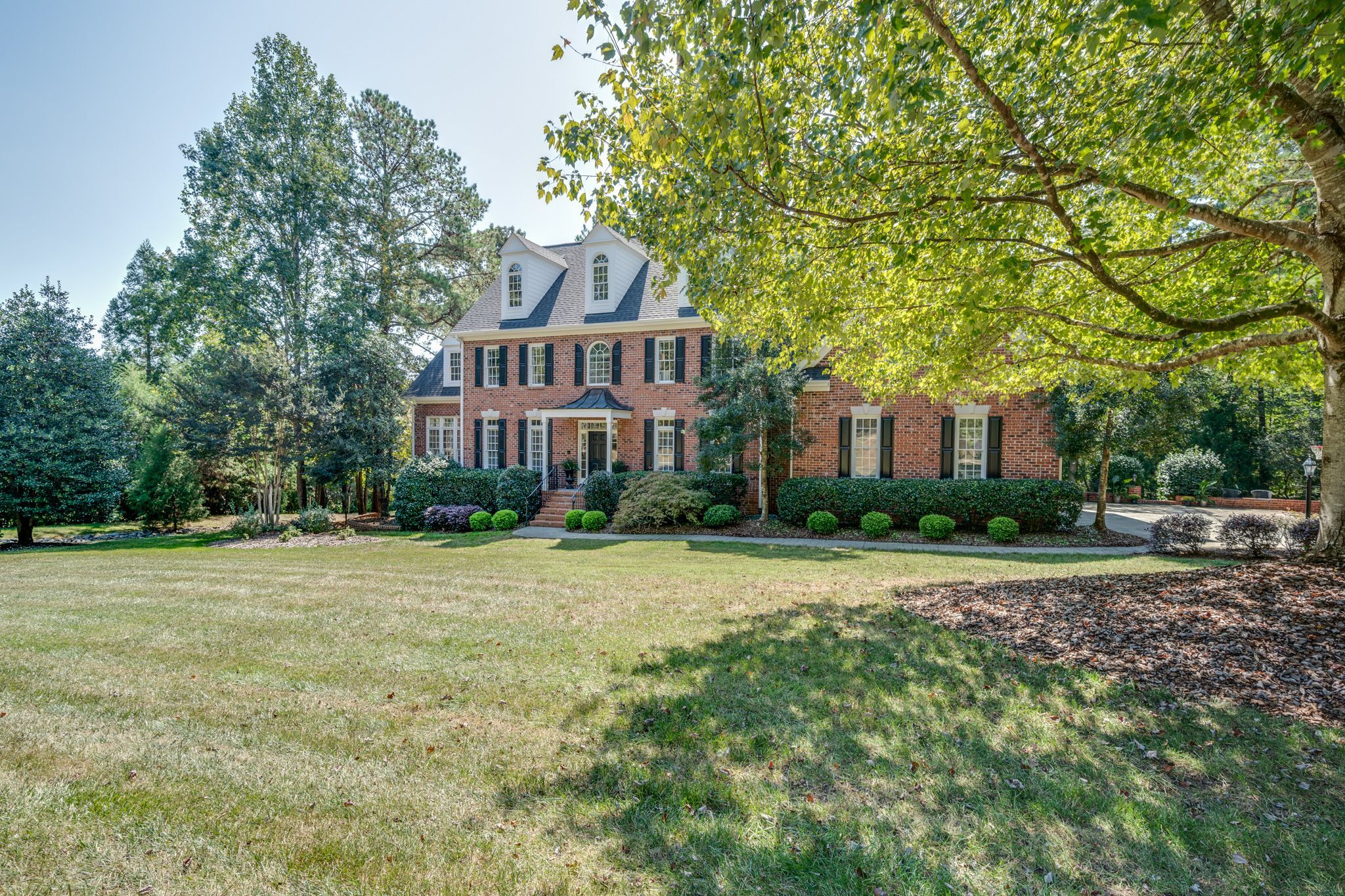 Find your new home
Search real estate and homes for sale