Moving Checklist INFOGRAPHIC: 10 Steps to a SHOCKINGLY SIMPLE Move!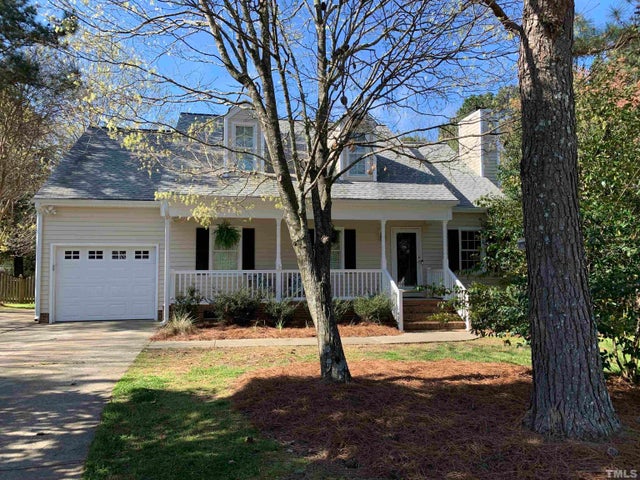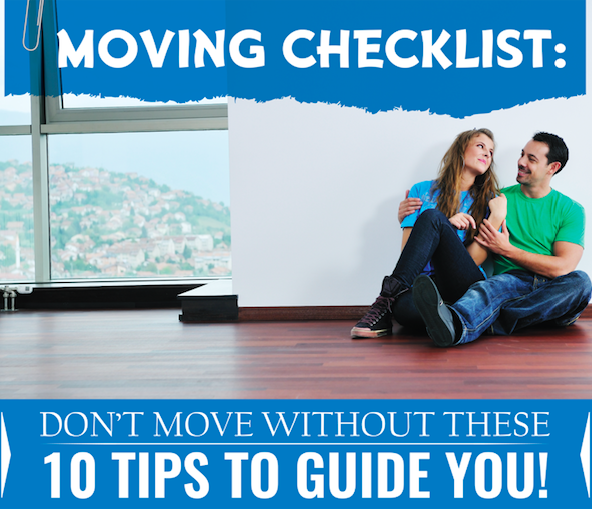 Moving is NOT fun. It is one of the least enjoyable parts of buying and selling real estate.
When you buy a house, you need to move in... and when you sell your house, you need to move out.
With the amount of people moving to Raleigh NC, it's about time we simplified things with a 'Moving Checklist!' This article is intended to help with your move, so if you find it valuable please drop us a line in the comments section below... we love feedback!
If you're anything like the buyers and sellers we work with, than there is a good chance you have a lot of stuff that you need to pack, load into a truck, unload from the truck, and then unpack once you arrive to your new home. While the thought of moving is enough to make most people cringe, we are here to help simplify everything with our 'Moving Checklist.'

One quick tip would be to start far in advance, and give yourself plenty of time to complete each task on the moving checklist so that you aren't as overwhelmed a few days before the move. Measure your large items, and then measure the rooms they will be in once your move is complete. This will give you and idea of how much space you have to work with. You should also pack all the items you don't use on a regular basis weeks in advance.
Below you will find 10 Tips you Need to Know BEFORE you MOVE. These 10 tips will take you from start to finish, no matter if you're moving out of state, or down the street: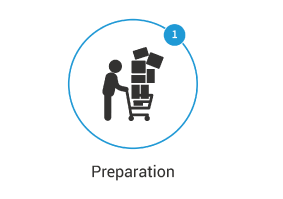 Preparation
Whether you are selling your house or buying one, you need to take a step back and plan your move strategically. Reading through this guide in it's entirety and checking off each item as you go will help!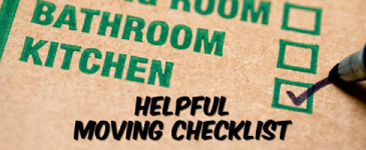 Before you start packing items you need to develop a plan, and this plan should revolve around your unpacking more than anything else. When preparing for a move it makes sense to keep items sorted by rooms. This is where labeling will come in handy, and even using an iPhone app to track what items are in which box upon arriving to your new house.
Part of preparing for your relocation is going to involve sorting what is important and what you don't have a need for. If you have accumulated a lot of stuff over the years we recommend having a yard sale that will put a little cash in your pocket, and make your move a lot easier.
An additional aspect to preparing for a move is communicating your change of address before you relocate!
Let's talk about how having a yard sale, and communicating your change of address as part of you moving.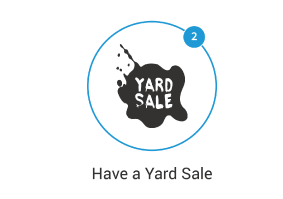 Yard Sale
For those with a lot of "Stuff" - Have a yard sale!
It's natural that you accumulate possessions you may no longer use or have a need for. Part of making your move simple will be to unload some of the extra 'stuff' you don't want to bring to your new home. 
There are several reasons you don't want to bring the stuff you don't really need on your move - mostly because it takes up space in your house that you could use for other things. It's also likely that when buying your new home you will be lighter on cash than you were before you bought a house. This will put some extra cash in your pocket to help with the expenses of moving.
Mark every item you are selling with a price, this way you aren't constantly being pulled in a ton of different directions with the same question over and over - 'how much does this cost?' This will also give people an idea of what to expect when they approach you vs. trying to guess what you will take. People love to negotiate, make sure you meet them at their price. If they offer you a low price, don't take it personally, everyone wants a deal! Have a script ready - "Thank you so much for the offer, we would love to sell you ______, we cannot let it go at that price... what is the most you'd be willing to pay for it?" 
This way you know right away how serious they are. Some people want to buy things dirt cheap at yard sales and if it's a quality item you shouldn't give it away!
There are things you can leave behind when you're moving, and selling them at a yard sale is a great spot to help you pay for moving expenses!
Market your yard sale using resources online, such as Craigslist, as well as proper marketing signage and directionals for people to follow. Make sure you know your city guidelines to marketing a yard sale as each one has different rules and regulations.
Change of Address
One of the most important steps that you will accomplish prior to moving is communicating your change of address to the appropriate people. Some of the most important people and organizations to notify include the IRS, your bank, DMV, Service providers, and of course your friends and family!
Here are the common people and organizations you need to notify before you move in greater detail. 
Not notifying the correct people can lead to problems for you down the road. A lot of banks and credit card companies use the mail as their main form of communication, and anyone who has your wrong address will not be able to communicate with you. Make sure you notify everyone, and if you forget... you can always notify them after your move as well!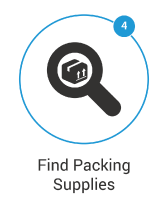 Packing Supplies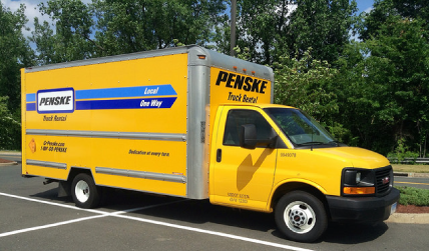 Once you are finished prepping for your move, it's time to find the right supplies to help.
You may need a truck, a furniture dolly, and lots of boxes with labels. When choosing the appropriate size truck you may want to measure some of your larger items to give yourself an idea of how large of a truck you are going to need. We recommend estimating above 'what you think will work' because it's better to be safe than sorry, and no one wants to have to make two trips (especially those moving across the country).
Some of the supplies and tools you'll want to have handy during your move:
Truck
Furniture Dolly
Boxes
Labels
Tape Measure
Toolbox/toolkit
Tape
Scissors
Brand new cardboard boxes can be expensive, here are 8 ways to find boxes for free. Your local U-Haul may have the take a box, leave a box program which allows people to reuse still good boxes for free, and drop them back off once used. This is a great way to save on boxes, while helping preserve the Earth!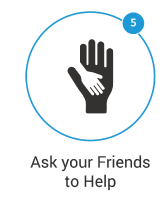 Ask for Help
One of the best things you can do when you're moving is ask a lot of people for help!
Find some of your closest friends, offer to buy them pizza for a couple hours of their time. If you have eight people helping you move it's going to be much faster than if you try and move by yourself or with only one other person. Your friends will need your help moving one day too, or watching their dog, or babysitting their kids - so find ways to give back for their help!
If you don't have help, it may make sense to find a few high school kids looking for a few extra bucks to help pick boxes up and place them inside the house. You don't have to hire a moving company, though they can be used as a last resort. They will likely charge twice the amount high school kids looking for part time work will. 
One of the biggest mistakes you can make when moving is not asking your friends for assistance.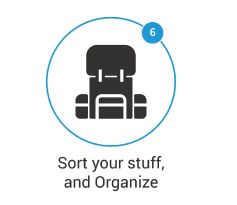 Sort and Organize
Before you begin packing, sorting through your stuff and organizing it is vital to an easy move-in.
We recommend sorting your items by room that they will be moving in to because it makes for a much easier transition when you arrive at your destination. There are going to be times when not every item is going to fit perfectly into each box, don't be afraid to put together a few utility boxes with miscellaneous items. There are some great apps for moving that can track exactly what is in every box so that you wont misplace, or lose anything!
The amount of time and effort you put in to your move BEFORE you start packing items is going to be an indication of how easy your move-in is on the other end. You should spend 75% of your time and efforts before you even start the packing process, this is how to make moving a lot less stressful!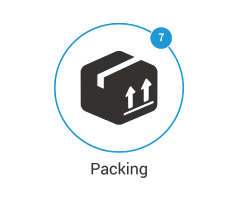 Packing
A lot of 'packing' takes place before you begin packing. It becomes a lot easier to pack when you have things prepared, organized, and you're committed to rocking and rolling!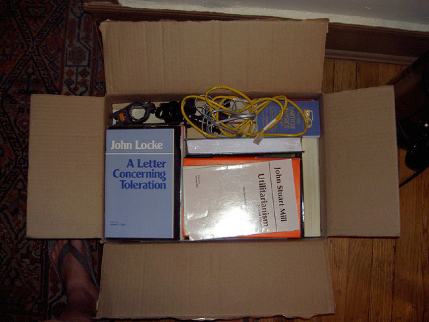 You should have plenty of tools and supplies to help you pack and move things into boxes. Your towels, bed sheets, pillows and other items should be used as blockers to protect items, and not stored away in a box. This will allow you to save money on the extra boxes, use less space inside the truck and will ensure your items are safe.
Many people assume that large boxes are for the heavy
items. In fact, you should put the light stuff in the larger boxes, and the heavier stuff in the smaller boxes to ensure that they are easier to carry. Items like books can add up fast in terms of weight, so if you put thees in a larger box it can quickly be over 100 lbs. Don't be afraid to put a lot of the heavy items in suitcases either! The suitcases with wheels will make traveling these heavy items much easier than carrying it in a box.
Plan a full day, and find help. Direct your help with proper instructions for packing items that you have sorted through and organized.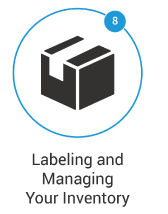 Labeling and Managing Inventory
If you're anything like me there is a good chance you'd rather just throw everything into a box and worry about it later. This is NOT the way to go (even though we try to convince ourselves it is).
Labeling and Managing inventory is a great way to make your move simple. When someone says 'where is ....' you can login to your app, or check your spreadsheet, and say it's in box C4 or something along those lines. Rather than unpacking every box looking for the charger to your iPad or son's handheld gameboy, you know right where it is!
You won't believe how easy labeling and managing your inventory makes things on the other side, put the time and efforts in upfront to make your move far less stressful.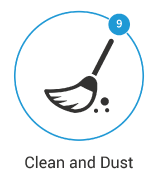 Cleaning and Dusting
For those purchasing a house you are going to want to ensure the home is clean when you move in. 
you move in to your new house, you'll want to make sure that it is clean. You can order a cleaning service to do a deep cleaning and dusting so that when it comes time for you to move in you don't have to worry about it.
If you're buying new construction than there is a good chance the builder will pay a cleaning company to come in the day before, or day of closing to ensure you're walking into a spotless house. On this page you can search new construction homes for sale.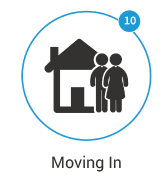 Moving In!
If you've prepared for your move by following the first 9 steps, than moving in is going to be a breeze for you!
As you pull the truck down the final road, or take that final turn towards your house you will feel a huge rush of adrenaline... this is thanks to the excitement that you're finally there! Give yourself a little time to relax when parking the truck in the driveway, or on the street in front of your new house. Walk around a bit and ensure you've envisioned everything correctly as far as placement goes. You can always rearrange later!
If you can find some help unloading it will make things much easier for you - though the unloading should be one of the easier parts if you've followed the steps above correctly. Simply carry each item, box, or crate to the room it belongs in and drop it off. Save the unpacking for later, once everything has been moved into the house.
Final Thoughts on Making your Move Easy:
Planning is everything when it comes to making a move simple. It's the same when buying a house. All first-time homebuyers should have a checklist that they can refer back to. Like most anything, the more time and effort you spend preparing and upfront the better off you will be when it's 'game-time.' Having a yard sale is a great way to ditch a lot of your stuff to pay for your move, here are 7 other tips to save you money when moving houses!
Another part of making your move as simple as possible will be to understand the common mistakes people make when relocating.
Take a few photos of the empty house so you can see the before and after you move in! 
If you find the above information valuable, we would love to hear your feedback in the comments section below!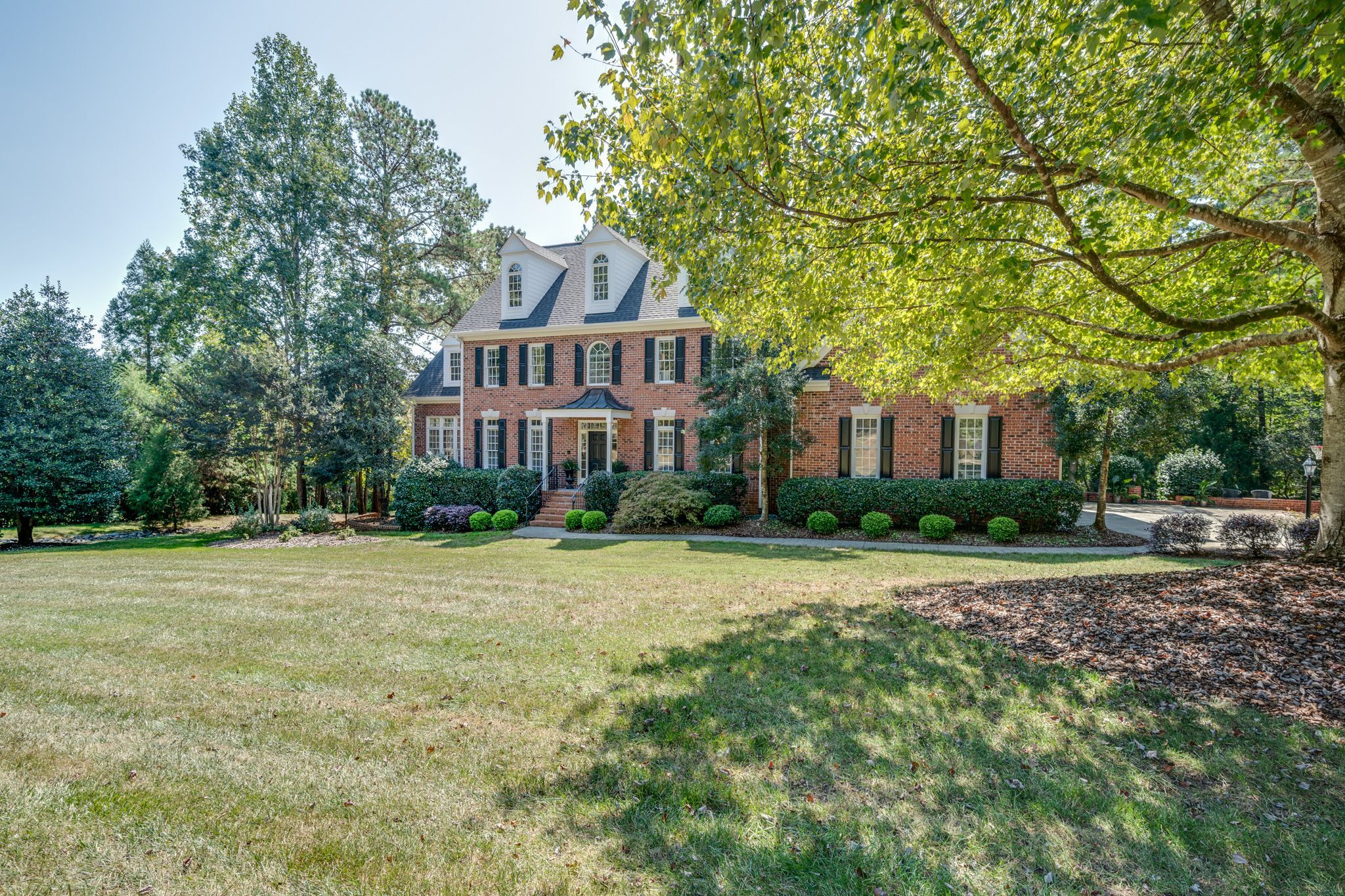 Find your new home
Search real estate and homes for sale