7 Takeaways: How to Sell Your House Fast for Cash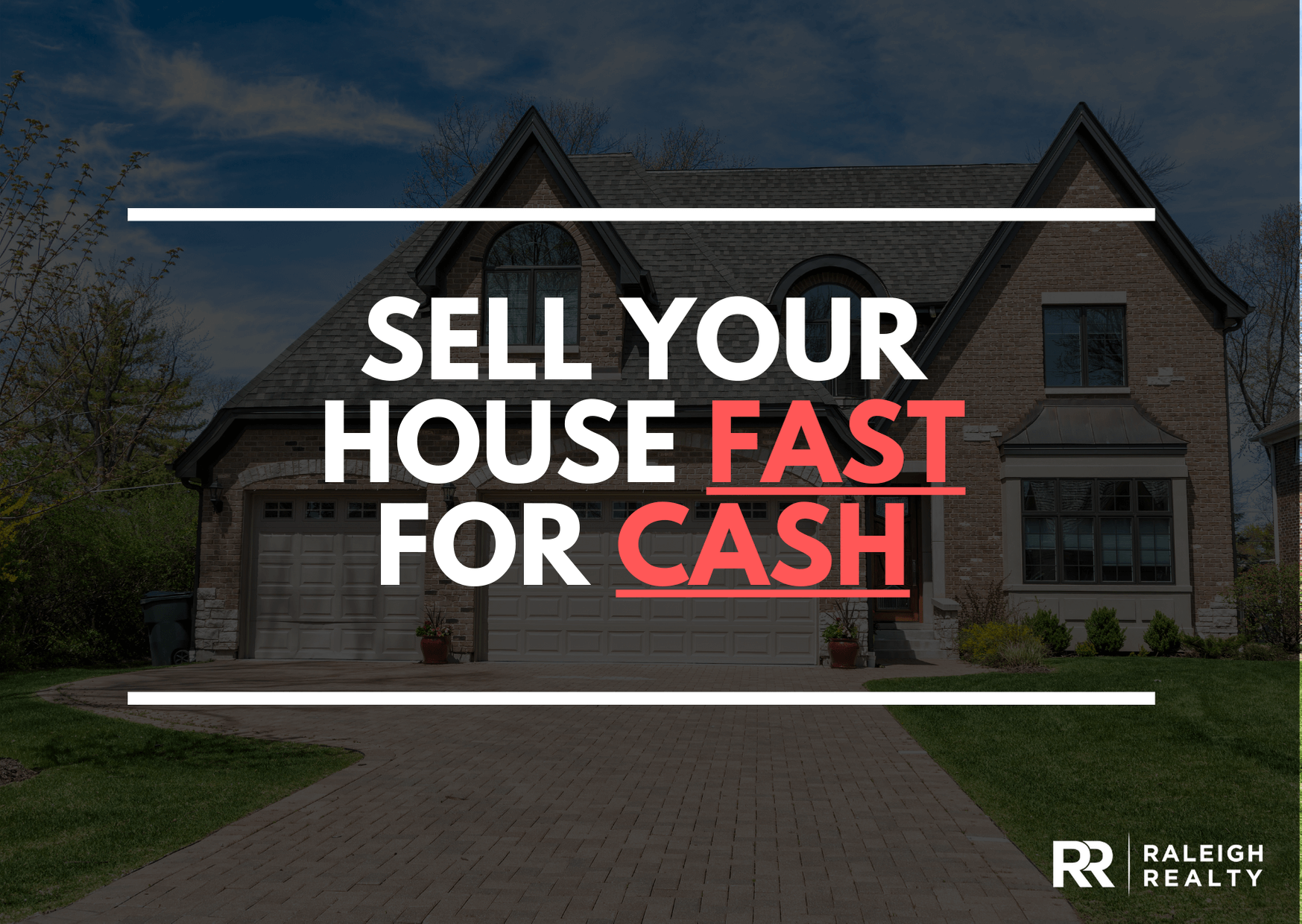 How to Sell Your House Fast for Cash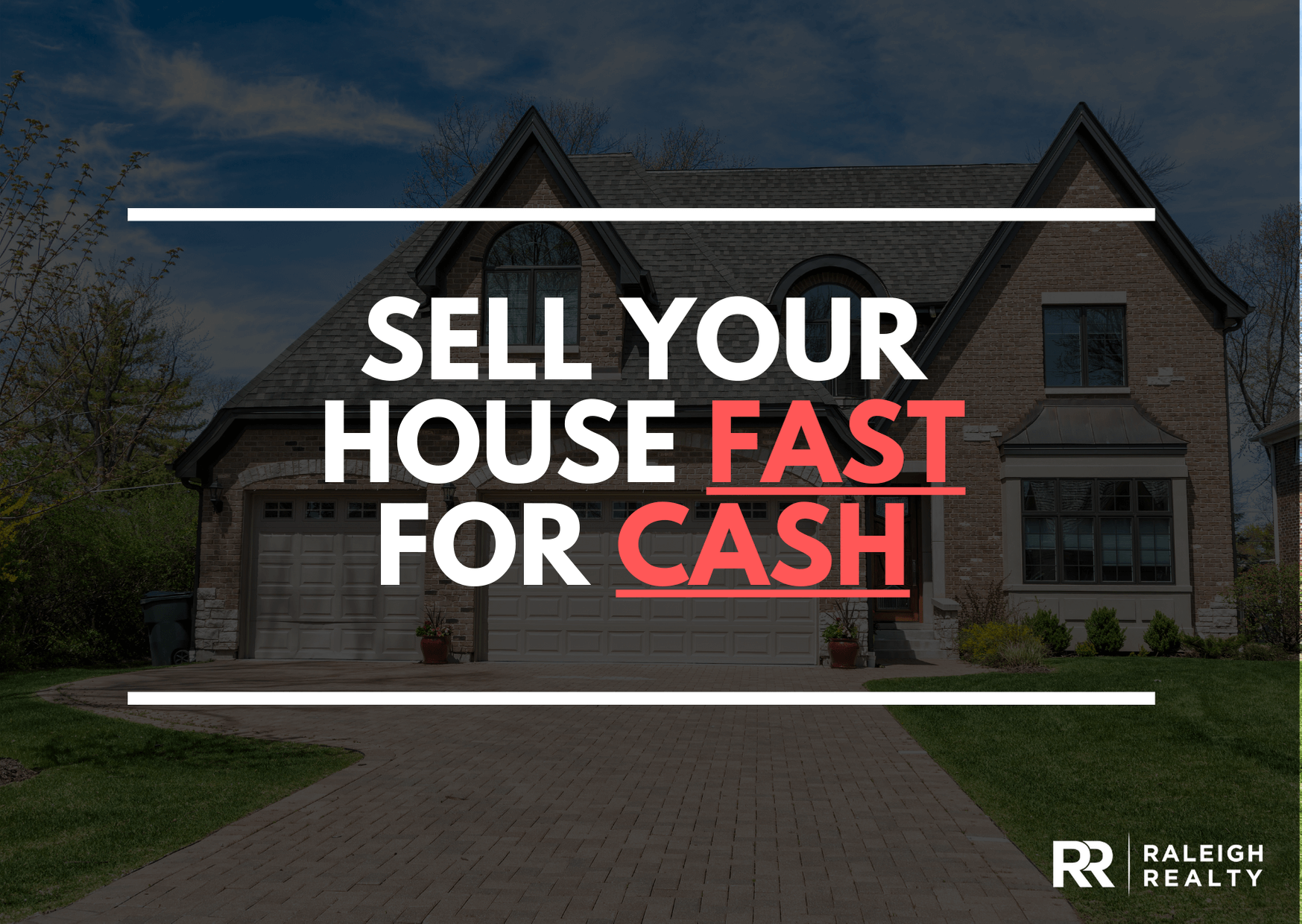 Selling a house fast for cash is easier than you think. Ensuring you're receiving top dollar is another story. If you're looking for the convenience of selling a home fast for cash you should try to solicit offers from a few different buyers. This will help to ensure the price you receive is fair for the convenience of selling your home fast for cash. There are many reasons why someone would want to sell their home in a hurry for cash from inheriting real estate to going through a divorce. Cash sales of homes have been declining in recent years, but that doesn't mean there aren't plenty of cash buyers still out there.
There are some serious advantages of selling your house for cash, but they come along with its fair share of disadvantages.
Does it make sense for you to sell your house for cash?
Let's take a look at what you need to know.
Can You Sell Your House For Cash?
The short answer is: yes!
Actually, though, the term "cash buyer" isn't entirely accurate. It's illegal in the United States to close a real estate deal using physical cash.
What it actually means, then, is when somebody buys a house without any financing. In order to close on the purchase, they transfer funds with a cashier's check or electronically.
What kind of buyer purchases a home in cash?
Typically, there are two different types of buyers that make all-cash offers. The first type is individual buyers who plan to live in the house. The second type are real estate investors.
Individual buyers who make all-cash offers have different interests than real estate investors.
Individuals who plan on living in the home will buy a house with cash to avoid paying interest on a loan, avoid paying closing costs, and to have their offer be more attractive to sellers. Some people might also be drawn to living a debt-free lifestyle or closing on a house quickly and without hassle.
When real estate investors purchase houses with cash, it's typically to increase their cash flow, speed up the buying process, keep the closing costs low, avoid debt, and because it hedges against vacancy. Additionally, it gives them more control over the property, they don't have to worry about the risk of foreclosure, it keeps their monthly expenses low, and it can give them a leg up with the sellers.
How to Sell Your House Fast For Cash
If you've inherited a home or recently gotten divorced, you might just want to sell your house fast for cash rather than going through the long, drawn-out process of putting it on the market. Another reason might be that the property is unique in such a way that it will likely not qualify for traditional financing.
Know the Value of Your Home
It can be difficult to know the precise value of your home. This is because your house is exactly worth as much as someone is willing to pay for it.
However, it is possible to identify a range of how much your house is worth. There are multiple different websites you can look at that will have estimates for the value of your house. These websites will likely all have different amounts, but they can give you a ballpark of what the value generally is.
The way that real estate agents determine how much you should list your home for is through comparative analysis. In this process, they find comparable houses that have sold recently in your area. If you are considering using more traditional means and hiring a real estate agent, you can have an agent out to give you a sense of what they think it could be listed for.
When you sell to a home buying company, they're likely going to make you an offer on the lower end of the price range. This is because they are almost always buying the house 'as-is,' and because they are leveraging their ability to buy your house fast for a discounted price.
Determine If You're Selling It 'As-Is'
As stated earlier, many cash purchases by home buying companies involve the home being bought 'as-is'. This means that the current state of the home is what the buyer will be purchasing. The seller won't be fixing any problems as a part of the deal.
That doesn't mean that you don't have a responsibility to disclose known issues with your house, however. The laws regarding disclosure differ from state to state. All states do, though, require that the seller be honest in answering questions about the home.
When you fix issues in your home ahead of selling, such as structural issues, asbestos, or a leaky roof, it can improve the value of the home. This, of course, slows down the selling process as you have to take the time to remedy the problems. It also means you'd be putting money into the home before selling it.
Before listing a house on the market, many sellers will fix big and small problems. They'll also work to make sure that their home is well-maintained and often re-paint it and do some landscaping to boost the curb appeal. Some will even hire house-stagers to make the home as appealing as possible to buyers.
If you're looking to sell your house fast for cash, you can avoid all of this hassle and expense. It will, however, reflect in the purchase price.
Look At Your Options
There are a number of places you can look for cash buyers. You can market your home online, on Facebook, with Realtors, on Craigslist, attend real estate auctions to scout out potential buyers, place a for sale sign on your property, or contact a home-buying company. If speed is essential for you, a home-buying company will likely have the fastest turn around out of these options.
Don't Pay Any Up-Front Costs
Even if a company feels legitimate, never pay any costs up-front. This is a common scam. You should never have to pay an application fee or even apply for anything.
Research Companies
Not all home-buying companies are the same. Some of them will do their best to take advantage of you. That's why it's important to find a reputable company.
Don't just go with the first place you call. Ask friends and family members for recommendations, and do your research to make sure that you're not going with a shady company. Look up all the reviews online that you can find, even research the owners of the company.
Cash Sale: The Timeline
The timeline for selling a house is much more condensed than when you're selling to someone who is receiving financing. That being said, it is still a multi-step process and won't happen in one day. The steps in the process are:
The seller accepts the offer made by the cash buyer
The seller takes 24-48 hours to verify that the cash buyer has the funds to purchase the house
The money will be moved into escrow until the deal is done and the title is secured
A title search is done, which usually takes about three days.
An inspection is done if the cash buyer doesn't give up the right to it in their purchase agreement
A home appraisal and the appraisal process is done if the buyer chooses to do so
A final walkthrough is done for the buyers
The closing occurs, which goes faster because there isn't mortgage paperwork
As you can see, selling a house for cash doesn't happen overnight. However, it is a much quicker process than traditional means.
Advantages of Selling Your House For Cash
Online you'll find many warnings against selling your house for cash. While it isn't always the best choice for some people, it can make sense in certain circumstances. People who sell their home for cash often have inherited a property, are going through a divorce, or are experiencing financial difficulties.
You Can Get Offers Fast
When you list your home with an agent on the MLS, you can wait around for months without getting an offer. If time is of the essence, this can be a real issue.
Even if the home is priced right, you might not get the kind of offer you're looking for right away.
If you choose instead to sell to a cash buyer, you can get an offer quickly. Some of them might even come back to you with an offer 24-hours after you reach out.
Your Sale Can Go Through Quickly
If you put your house on the traditional market, selling a house is a lengthy process even if you don't run into any bumps in the road.
Homebuyers are typically receiving financing in order to buy a house. The process of having your house under contract before the closing typically goes on for at least two months. At any point during the process, something can go wrong and the deal can fall through.
On the other hand, when you sell to an investor for cash the process is much quicker. Each home sale is unique and nothing is ever guaranteed. That being said, cash sales can often be over and done within a week or two.
You Don't Have to Make Any Repairs
If you can't afford to make necessary repairs to a home or if you just frankly don't want to, selling for cash might make sense.
When you sell your home with an agent through the MLS, buyers will often negotiate with you regarding repairs that need to be made. When you sell a house 'as-is', you're just selling your house exactly as it is when you first put it up for sale.
Making repairs is costly and can take time. Depending on what kind of work you need to have done, it could even set you back to holding the property until the next selling season.
You Can Sell Even in Difficult Circumstances
Sometimes you have challenging circumstances that make it hard to sell a house traditionally. If your home has large amounts of past due fees and taxes, title flaws, storm-damage, code violations, or is in need of major repairs, it will be trouble to find a buyer that receives funding from a lender.
When you take a mortgage out of the picture, it becomes a lot more possible to sell your home in these instances. Home-investors are often willing to purchase property and put the money in to fix them up.
There Aren't Usually Contingencies
If you sell your house through traditional means, there are likely contingencies that come along with the sale. This means that there are a bunch of little ways a sale can fall through along the way.
Drawbacks of Selling Your Home For Cash
While there are benefits of selling your house for cash, there are also a number of drawbacks.
The Purchase Offers Tend to Be Low
If you are more interested in getting as much money as possible versus having a fast sale, selling your home for cash probably isn't the best route.
When investors purchase homes, they are doing so in order to make money off of them by renting them out or reselling them for a higher price. The reason investors are willing to buy imperfect properties is that they are planning to make money off of them.
There's No Guarantee the Sale Will Go Through
There is a lot less that can go wrong with a cash sale, but nothing in this life is guaranteed. Until the closing documents have been signed and you have the money in your pocket, the sale could still fall through.
Repairs and Improvements Will Be Deducted From the Price
It's nice that you don't have to do the repairs on your home when you sell to a cash buyer, but that doesn't mean it won't cost you something. Cash buyers will factor the cost of the repairs into their offer, meaning that they're going to make you a low-ball offer to start with and then subtract their projected cost of repairs from that.
There's Less Competition
In the traditional market, there can be quite a bit of competition. When you sell to home-buying companies or other cash-buyers, the buyers have a bit more leverage. They might have a fairly "take it or leave it" mentality, with you not feeling like you have many other options.
Watch Out For Some 'We Buy Houses' Companies
Companies Can Be Shady
People offering to buy houses for cash are worthy of some suspicion. There are certainly scam artists and bad companies out there that are willing and able to take advantage of people when they see an opportunity. Don't let them. Sell your house fast for cash to the right company that you feel great about.
That being said, there are many amazing and fair real estate investors out there. Make sure you vet any company or investor that comes your way. If you spot potential red flags stop and look for another buyer! It should be a win-win situation for everyone involved.
Sell Your House For Cash: Is It Right For You?
There are reasons to sell your house for cash, but it's important to determine if it's the best option you have. It can be a good idea to consult with a real estate agent about what makes sense in your circumstance.
Insert shameless plug - I buy houses all the time for cash with the convenience of a speedy sale. If you'd like to chat feel free to contact me or reach out directly here if you are thinking of selling your home fast for cash in Raleigh!
Is it time for you to sell your Raleigh, NC home?  - Contact us at Raleigh Realty today!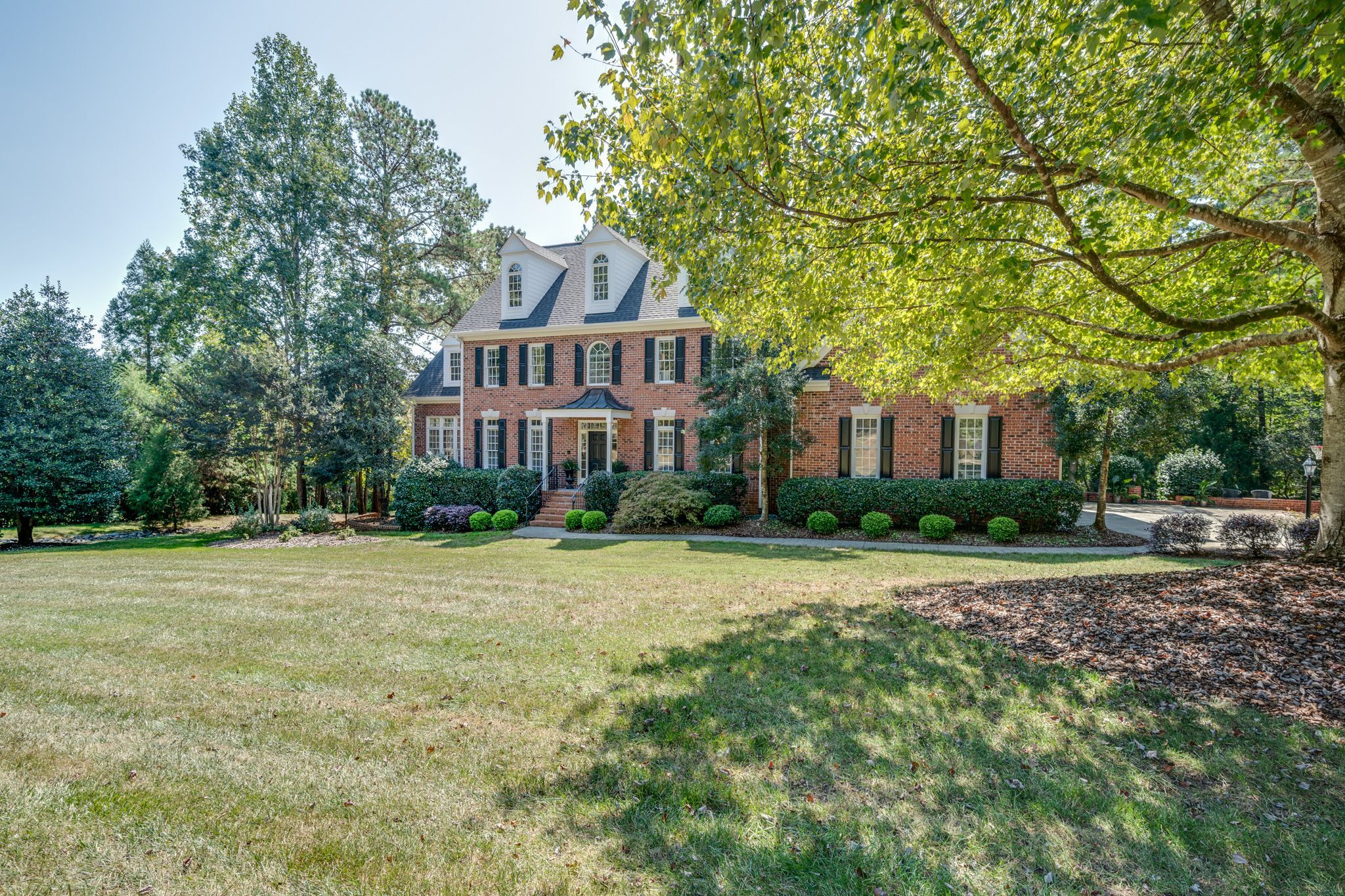 Find your new home
Search real estate and homes for sale