17 Fun Things To Do In Louisburg, NC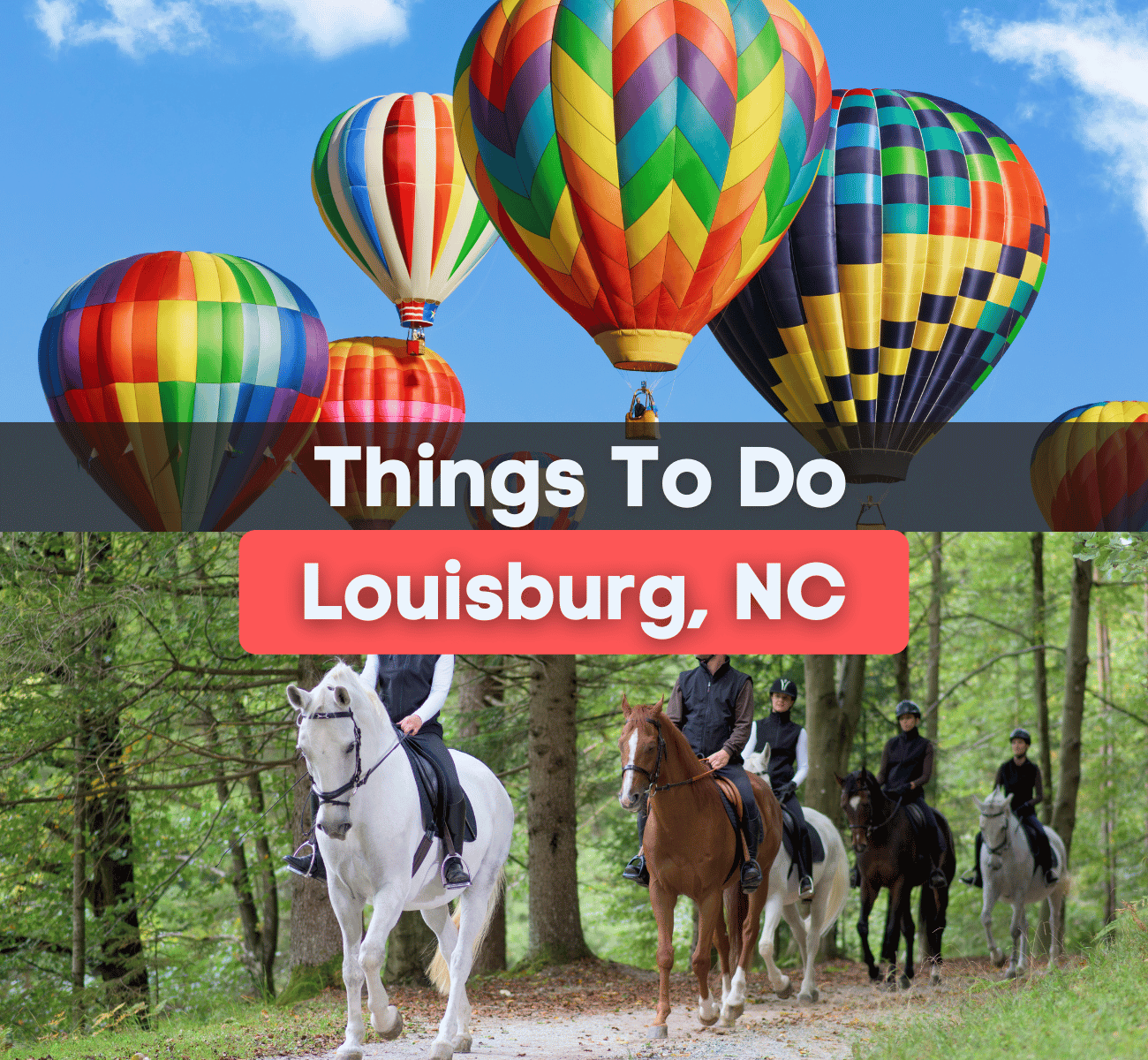 Things To Do In Louisburg, NC 
Are you moving to Louisburg, NC, or just visiting? Follow along to learn about various fun things to do in Louisburg! 
Louisburg is a town in the heart of the North Carolina Piedmont Region. This small southern town offers a charming feel where all residents and visitors are welcome. Whether you plan to live, visit, or explore Louisburg, you will also be welcomed with open arms. There are various fun things to do in Louisburg and the surrounding towns. Activities include visiting historic districts and museums, enjoying entertainment, dining, shopping, and more! 
So, let's get into how Louisburg came to be and all the fun things to do in the area!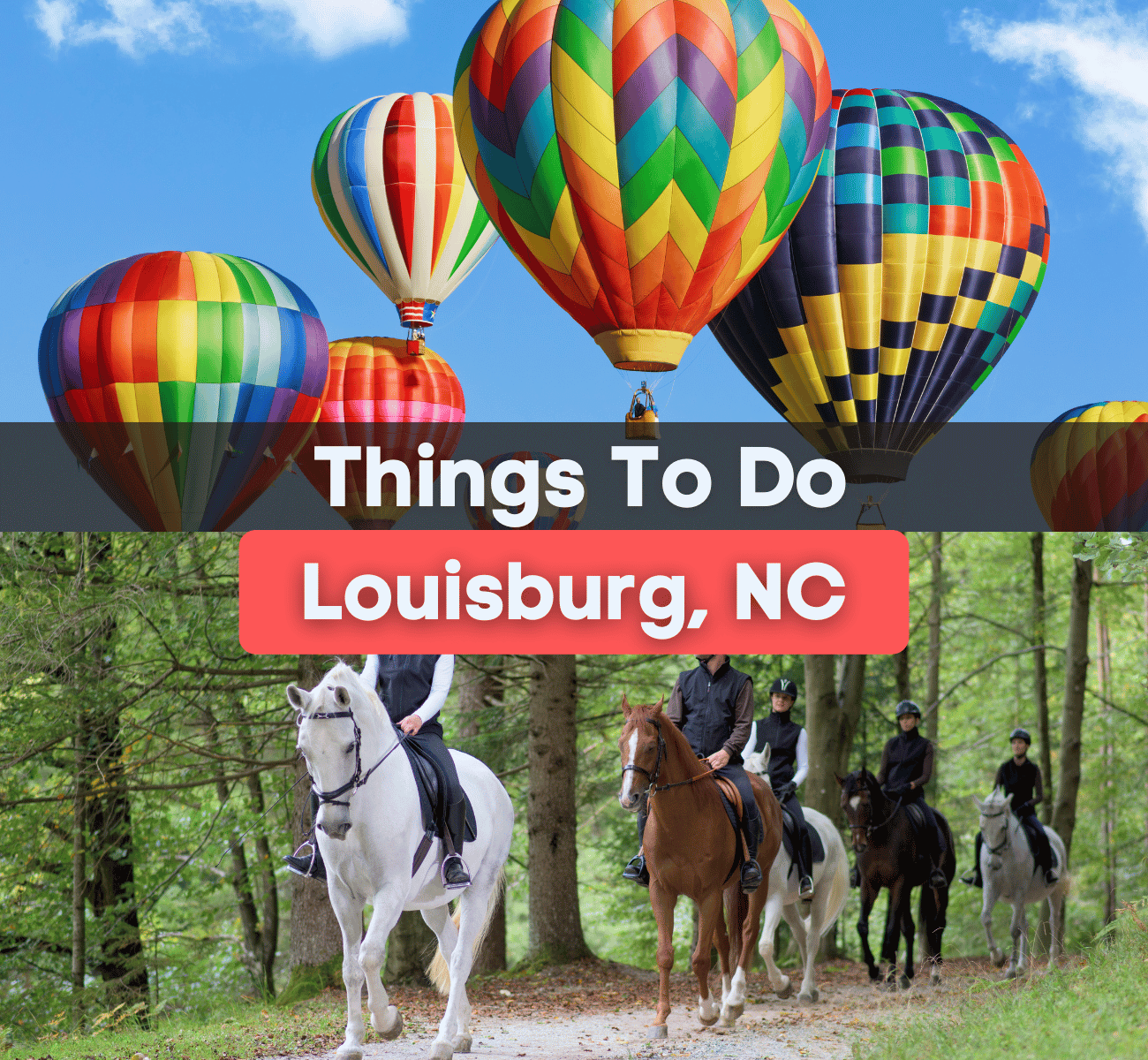 History 
Louisburg, NC, is a charming small town in the heart of the North Carolina Piedmont Region. Being located in the center of the country, Louisburg became the county seat of Franklin County. Living in Louisburg and being close to other major cities/towns, you can access some of the best healthcare, academic, cultural, and entertainment resources in North Carolina. 
Louisburg was chartered in 1779 and created amid the American Revolutionary War. It is nestled on the banks of the Tar River, and the county was named in honor of Benjamin Franklin. During that time, Benjamin Franklin was serving as foreign minister to France. During his negotiations with France, he helped secure financial and military support that eventually led to the independence of the United States. With the U.S. - France alliance, the town of Louisburg was ultimately named in honor of King Louis XVI of France. 
Shortly after the establishment, Louisburg became the hub for business, activity, and agri-business in Franklin county, including cash crops such as cotton, wheat, and tobacco. At the same time, merchants, doctors, attorneys, and artisans began inhabiting the area, which led to the influx of wealthy families. 
Today, Louisburg is a quaint and beautiful town that offers many amenities, from municipal services to two beautiful riverfront parks. 
Now that we've discussed the history, let's get to the fun part! 
Here are the top fun things to do in Louisburg! 
Laurel Mill 
While Laurel Mill is not open to the public, it can be viewed and photographed from the bridge. The Mill dates back to the mid-1800s, and the dam stretches between two large rock outcrops and impounds water from Devil's Cradle Creek, Flatrock Creek, and outlets from several farm ponds. Laurel Mill is a beautiful historic building owned by Ann and Boby House. 
Perry's Mill Pond 
Perry's Mill Pond is a 243-year-old historic site that features roughly 64 acres of the beautiful lake and approximately 3 miles of shoreline. When visiting Perry's Mill Pond, you can utilize their boat access or the pong for fishing! 
C&C Farm 
Who doesn't love a relaxing trail ride? C&C Farm offers a relaxed, family-oriented environment for horse enthusiasts! You can enjoy riding lessons, trail rides, and pasture boarding within their beautiful 65 acres. They offer boarding, day camps, birthday parties, private events, team building, and more! To book a trail ride, you must make an appointment at least 24 hours in advance! You can book 8-10 riders max with a fee of $60 for 1 hour and $100 for 2 hours.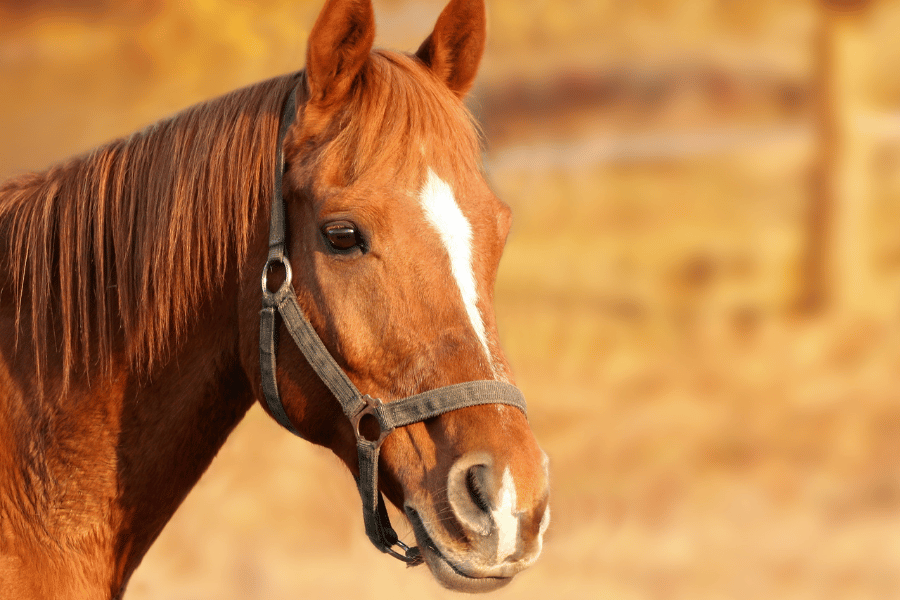 Louisburg College's DeHart Botanical Gardens
Louisburg College's DeHart Botanical Gardens are open to the public for visitation, hiking, weddings, educational sessions, 5K track, community concerts, and picnicking. The North Carolina Wildlife Resources Commission has designated the Gardens as a bird sanctuary. At the Gardens, there are prominent areas of Paleozoic granite, deciduous and evergreen forests, natural springs, streams with cascading sections, a 1.5-acre lake, and more than 375 flora and 100 fauna species. 
Owens Recreational Park 
The Owens Recreational Park was first opened in 2003 and originally developed on 32 acres. It is an excellent place to unwind, relax, exercise, or stroll. The park offers fishing ponds, canoe entry, a disc golf course, nature trails, a strolling path, a picnic shelter, and more! 
Yacht Club Beverage House 
Yacht Club Beverage House is located in Youngsville and offers a vast selection of craft beer from the best breweries in North Carolina and across the country. If you don't enjoy beer, they also serve wine and kombucha. Yacht Club is a beach bar...two hours from the beach. Take a seat in their beer garden and bring your furry friend for the best beach experience in downtown Youngsville! 
First Fruits Farm Balloon Festival 
First Fruits Farm Balloon Festival is an annual festival hosted in Louisburg during Memorial Day weekend. This festival is to remember our fallen military heroes throughout the weekend in an honest and deserving way. There are food trucks, live entertainment, walk-in balloons for kids, carnival rides, and more at this event! Balloon flights are available at the festival on a first-come, first-served basis. Rides are $275 per person, and the payment is made directly to the pilot. Tethered rides are also on a first-come, first-served basis and are offered at $20 for adults and $10 for children under 12. 
Wolfpit Bed and Breakfast 
The Wolfpit Bed and Breakfast in Louisburg, NC, is situated on a little over eleven acres of land, with a large front and backyard. There are three upstairs rooms available for guests. The bed and breakfast provides wireless internet, a radio alarm clock, hypo-allergenic pillows, and an extra blanket in every room. The oak room overlooks the old oak grove and has a double bed, a reading/writing corner, a rocking chair, and an antique oak secretary.
The oldest southern magnolia tree on the property flanks the magnolia room. You will find the Queen Anne canopy double bed and a century-old wardrobe in the room. The dogwood room is known as the "Morning room" because of the early morning light from the sunrise. The room has a mirrored vanity, a double bed, and a beautiful view of the state flower on the dogwood trees. The grounds are breathtaking. The bed and breakfast maintains a vegetable garden with herbs and flowers. They also have pre-potted perennials that are available for you to take home. 
CoffeeHound Books 
The CoffeeHound Bookshop was established in 2003 and has become the destination for new and used books, coffee, and conversation. Owner & operator Millie Cannon opened the CoffeeHound bookshop to give folks a relaxed atmosphere to meet a friend, talk over coffee, and find a great book. They are located in the heart of downtown Louisburg, making it the perfect place to top and grab a delicious coffee or hand-crafted espresso drink. Additionally, they highlight local artists and potters in the storefront and carry a wide array of gifts to shop. They also serve hot chocolate, flavored steamed milk, and hot tea.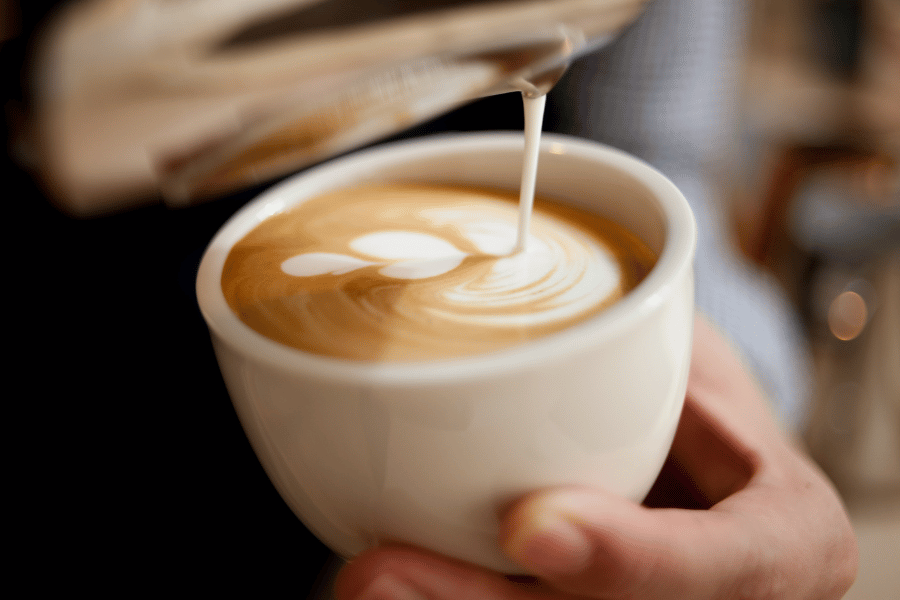 Tar Banks Brewing Co. 
Tar Banks Brewing Company is a nano brewery on Main Street in downtown Louisburg. Tar Banks features ten local, domestic, and exclusive craft brews. You can also bring and fill your growlers with your favorite beer! They also have wine, slushies, soda, and water if you don't enjoy beer. Along with snacks to keep you full! At Tar Banks Brewing Co, "the beer is always cold, the hearts are warm, and the smiles will brighten even the darkest days."
The Loft on Main 
If you're planning your next event and looking for the perfect venue, look no further! The Loft on Main offers a quaint and casual place for all special occasions, from weddings to corporate events. Located in the downtown Louisburg historic district, the Lofts on Main is committed to making your event dreams a reality. The space can fit 100-120 guests. 
Friday Nights on the Tar 
If you're visiting Louisburg in the summer, typically from May - September, consider checking out Friday Nights on the Tar! It is Louisburg's annual concert series that is held on the 3rd Friday night of every month. The event is open to the public and features a variety of bands and selected food trucks. Friday Nights on the Tar is hosted by the Town of Louisburg's Parks and Recreation Department and is sponsored by community stakeholders and businesses. 
BBQ in the BURG 
BBQ in the BURG is an annual whole hog cooking competition. Cook teams from North Carolina, South Carolina, and Virginia come to downtown Louisburg for this competition. To compete, cookers must cook whole hogs all night to win the top prize and become the winner of the people's choice award. Louisburg Economic Development hosts BBQ in the BURG along with the Franklin County 4-H and N.C. Pork Council. 
Blue Collie Coffee Shop 
The Blue Collie Coffee Shop is an excellent place to stop for a great cup of coffee, tea, lunch, and a pastry. Blue Collie also offers a workforce training program of the Z.B. Collie Foundation. In this 501(c)(3) tax-exempt organization, students and young adults with disabilities are provided opportunities to do meaningful work and interface with the local community in a small business setting. They serve drinks including espresso, americano, hot tea, lattes, hot chocolate, smoothies, cappuccinos, and more! 
Louisburg Bike Trail 
What was once a railroad corridor is now a great place to walk your furry friend! The Louisburg Bike Trail is one of 1,600 rail trails supported by the Rails-to-Trails conservancy. This nonprofit organization is working to create a nationwide network of trails from former rail lines and connecting corridors. The course is 2.2 miles from S. Main Street to Vance-Granville Community College. The Bike Trail has access to fishing and canoeing, a playground, and a picnic shelter. Parking is accessible at both ends of the trail!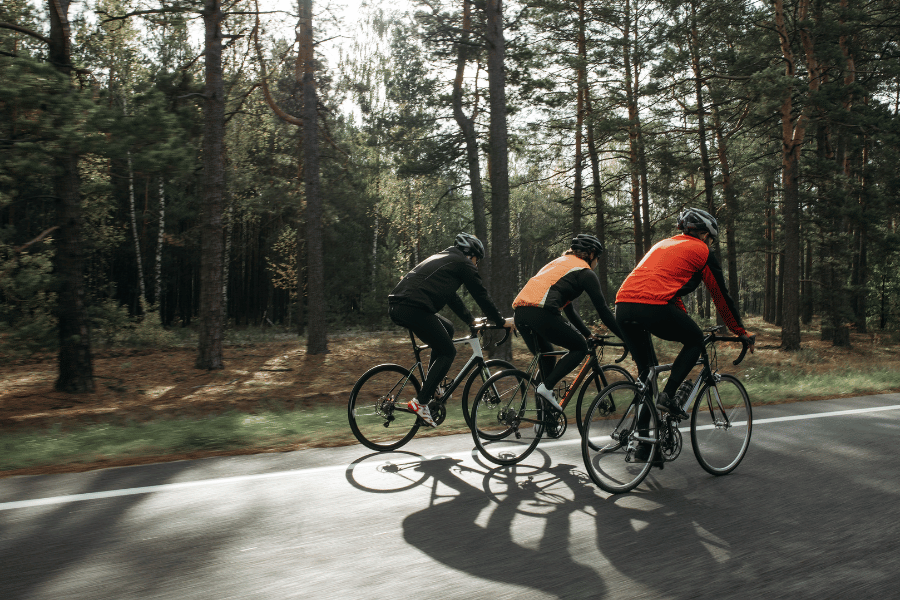 The River Golf Club
The River Golf Club features an 18-hole "river" course at the facility in Louisburg. They host tournaments and events that adults and children can participate in. They also offer lessons and clinics for anyone who may need assistance. Weekend and holiday fees are as follows: 
Regular: $45 
Twilight (4 PM-close): $25 
Nine holes: $25
1st responders/military/seniors (65+)/POA: $40
The Factory 
The Factory in Wake Forest is a sports and entertainment mall for parents and kids alike to eat, shop, and play. The factory opening made traveling from practice to practice more convenient by having them all in the same place! The available sports and recreation businesses, entertainment businesses, retail shops, and restaurants in the factory are vast. Some include polar ice, camp bow wow, epic axe and social house, the factory ballpark baseball/softball complex, and more! You may also rent out select businesses for birthday parties and group events.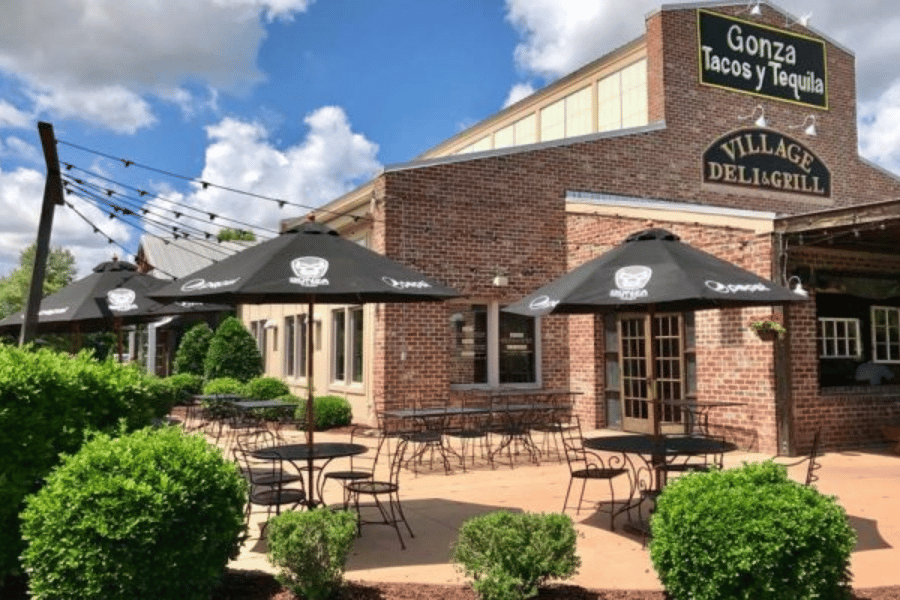 Things To Do In Louisburg, NC - Final Thoughts 
While exploring and researching Louisburg, we found that while it is a small town, it's fun for all! There are many things to do in Louisburg and the surrounding cities for adults and kids, including coffee shops, museums, entertainment, sports, parks, and more! Downtown Louisburg is incredibly exquisite. Downtown is the heart of the community and is engulfed in cultural and entertainment events allowing folks with different experiences and backgrounds to come together. Downtown holds many annual and seasonal events for anyone from any town to enjoy. Whether you visit Louisburg or plan on moving there, we at Raleigh Realty are sure you'll enjoy yourself. 
Raleigh Realty is a local real estate company that specializes in helping those through the home buying and selling process. Here at Raleigh Realty, we mainly focus on all things real estate-related, but we also enjoy providing helpful guides to navigate your new area. On our website, you can find guides to various towns, real estate tips, and real estate tricks. 
If you're considering moving to Louisburg after reading our guides on fun things to do, feel free to reach out to us! You can visit our website or contact us to connect to an agent who can help you along the process! We take pride in our excellent customer service and would be happy to help you along your journey. 
Check out some of our other local area guides on our blog!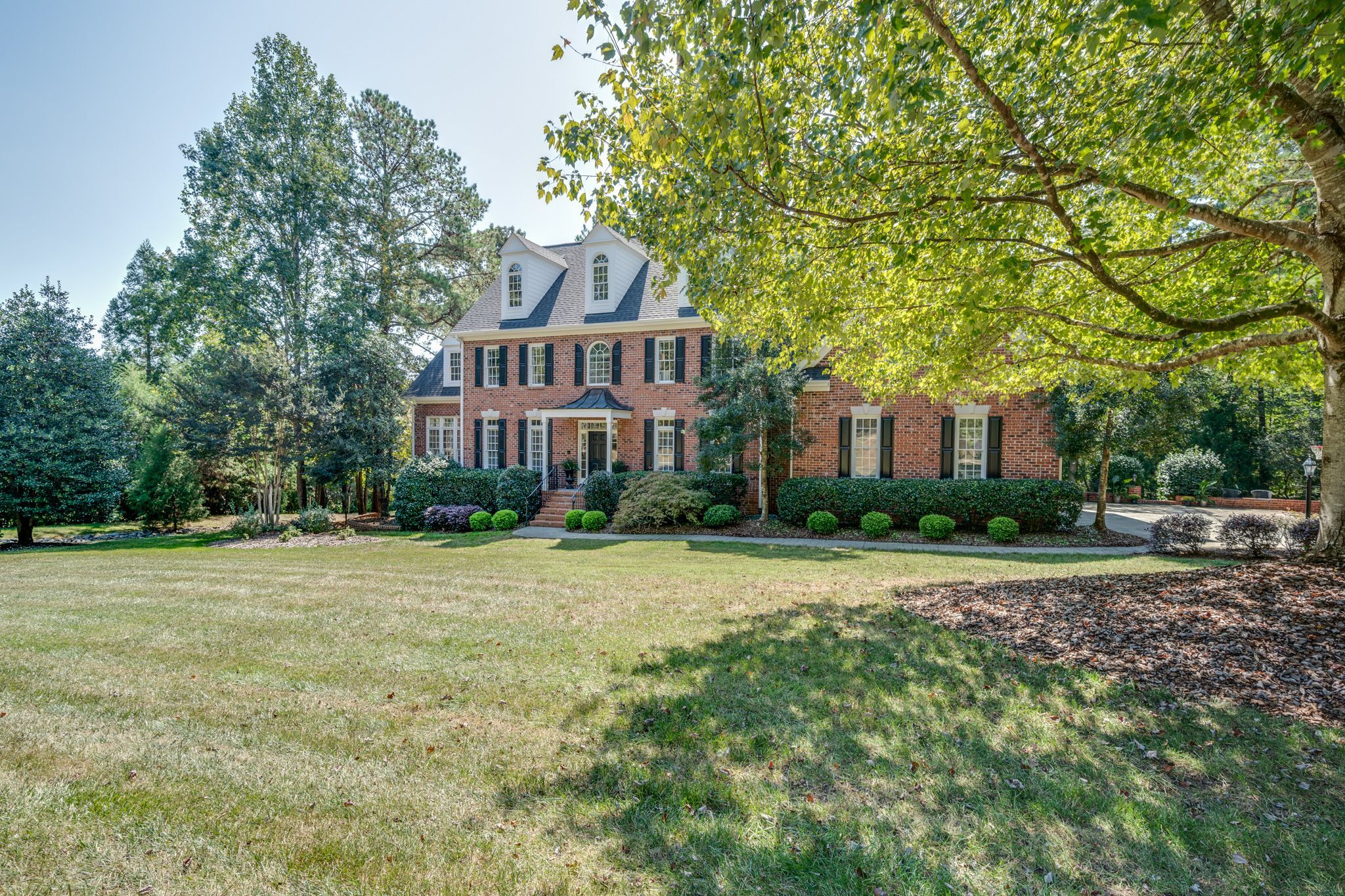 Find your new home
Search real estate and homes for sale