7 Things to Do BEFORE Selling Your House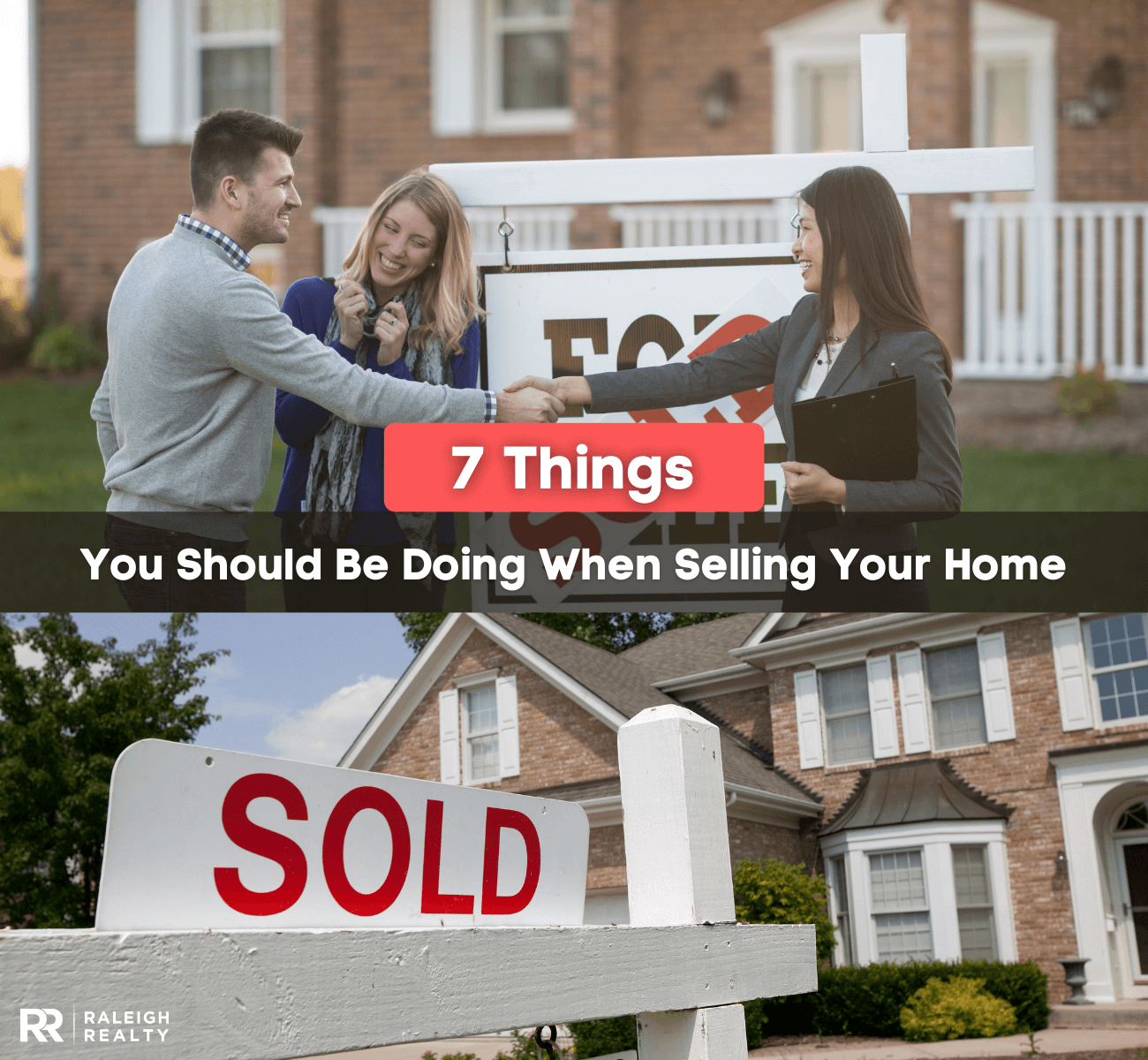 Things You Should Be Doing When Selling Your Home
Wondering what you should be doing to get your home ready to list for sale? Here are 7 things you should do before selling your house! 
Are you considering selling your home, but maybe don't know where to start? Should you hire a realtor or sell it on your own? What updates can you complete on your home to make it more marketable? What other steps can you take in order to boost its curb appeal? Let's take a deeper look at the selling process, as well as some tips for getting through it.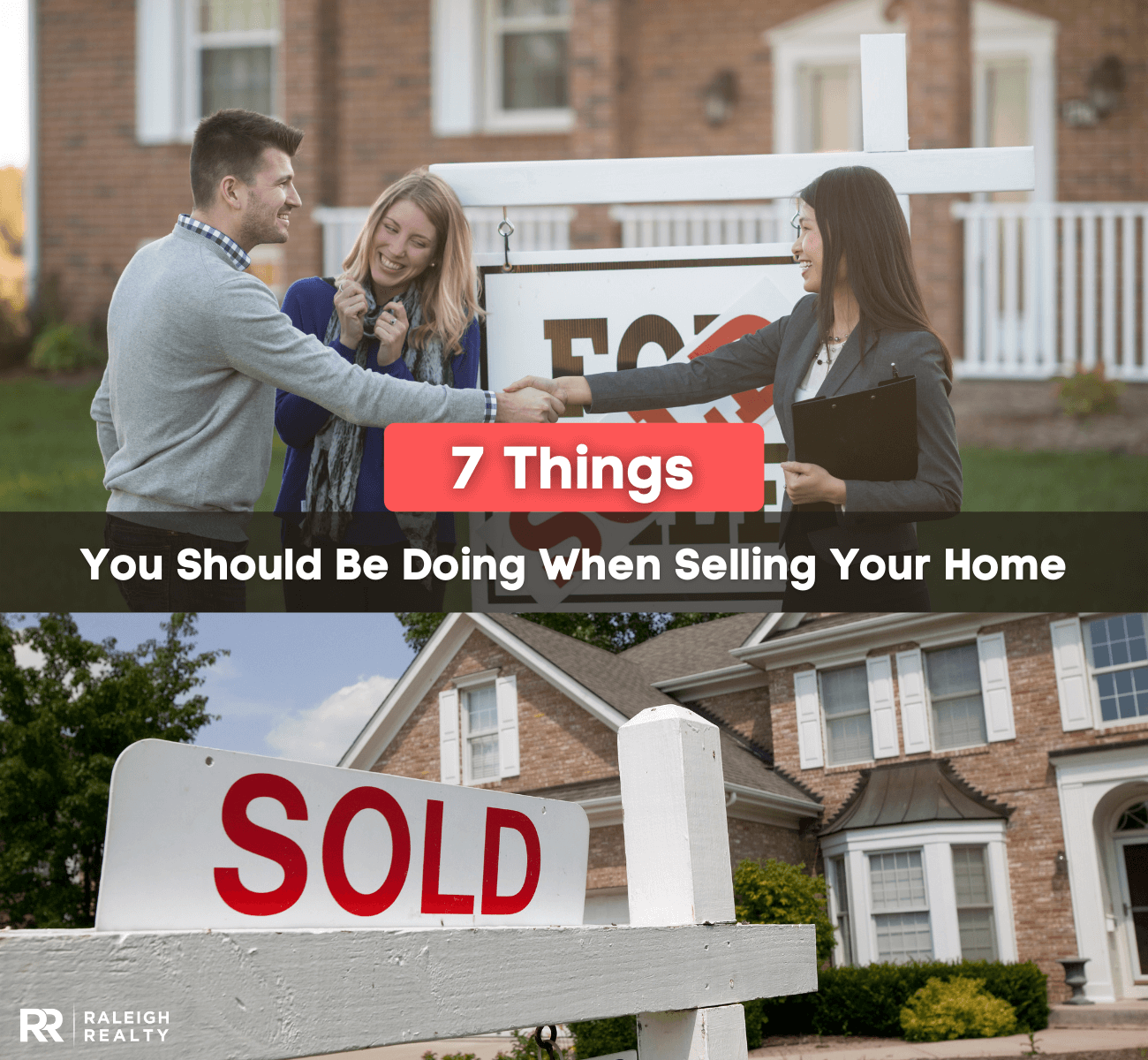 Today's Market 
First things first, I am sure that you have heard some crazy things about the housing market today. That homes are having offers come in well over asking price or that buyers need to be able to offer extremely high amounts of money in due diligence and earnest money fees in order to even have a shot at winning an offer. Maybe those are some of the thoughts that are persuading you to put your house on the market. Or maybe you just want a change and are looking for a new space that better suits your current lifestyle! 
Regardless, let's take a look at some of the steps that you should consider taking to ensure that you are ready to sell your home.  
Find a Realtor
Before we dive into what it is going to take in order for you to get your home sale-ready, let's take a look at some of the options that you have when it comes to actually sell your home. There are many routes that you can take to get your house on the market, but you want to make sure you choose the option that is going to bring you the greatest amount of net profits. 
Opendoor- This is an option for selling your home that is becoming more and more prominent and in a lot of ways, may seem too good to be true. Opendoor offers all-cash offers on their homes, which would be an advantage for you if you are looking to sell your home quickly. However, this is not an option that would be recommended to you unless you have a considerable amount of experience in the real estate market. Options like Opendoor can also come included with hidden fees that would end up being more than or equal to the amount of money you would be paying a realtor. 
For Sale By Owner (FSBO) - Most sellers who choose to go this route are often trying to save money and know that in a FSBO you avoid having to pay a realtor's commission fee. However, it should be noted that selling your home is a full-time job. You will be in charge of marketing your home, scheduling listings, and other aspects of the sale. Although you would be saving yourself money, you would also be spending a lot more of your valuable time doing the legwork to sell your home that a real estate agent could do for you. 
Hire a Licensed Realtor- As stated above, although you will have to pay commission to a real estate agent, they take a majority of the work needed to sell your home off your plate. An experienced real estate agent comes with strong marketing skills, strong negotiation skills to obtain the highest net profit for you possible, and they come equipped with a strong network of contacts. They will be able to tap into a network of potential buyers, as well as help you to purchase a new home for you through that very same network once your home has been sold. If you don't know where to start when looking for a realtor, a good first step is Googling local real estate agencies in your area. You can also ask family or friends if they know of any reputable agents in the area. Once you have connected with one, think about setting an appointment with them so you can meet them face-to-face and see if their personality fits the type of person you envision to help you list your home. 
Organize
The last thing that a potential buyer wants to see when they look at a home, whether it be online or in-person, is clutter. If a home looks like it cannot house many of your belongings, buyers may draw the conclusion that it can't house theirs. It is a good idea to do a clean sweep of any areas of your home a buyer will be walking through once you list it. This includes closets, pantries, space in your garage, kitchen drawers, bookshelves, etc. Take any of your excess belongings to a donation center or pack it up to be stored off-site while your home is being listed. Organizing your home ahead of time will not only make it more appealing to the eye of a curious buyer, but it also makes your life easier when the time comes for you to move because a majority of your personal belongings will already be packed and ready for move-out.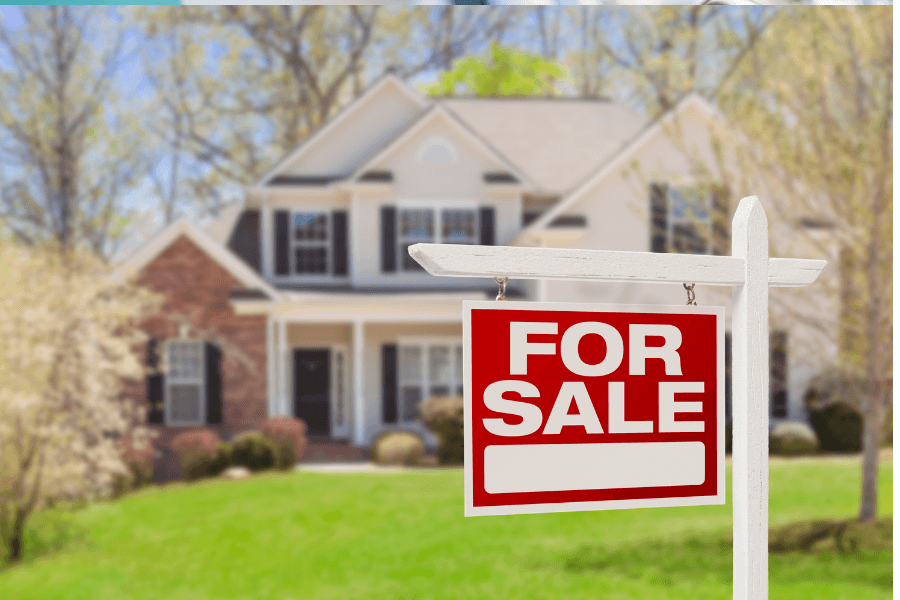 Curb Appeal
The first thing that catches a buyer's eye when they are looking for homes online or even if they just happen to be driving around in your neighborhood is the outside of your home, so curb appeal is king. Another way to think of curb appeal is a home's face value. Here are some areas to pay attention to when thinking of boosting curb appeal: 
Your yard- Do a quick look to see if the grass needs cutting or the bushes need trimming. If the grass itself is not in the best of health, a quick tip for that is to give it some fertilizer or lawn starter a couple of weeks before you are considering listing your home. Then, make sure you give it a final cut and trim so it is presentable for the public eye once you are ready to put the For Sale sign out front.

Front Porch: After the lawn, your front porch is going to be the next thing a buyer is going to notice about your home as they are literally going to be walking on it to begin their showing appointment. Simple touches like including a few potted plants, a nice doormat, or something as simple as updating address numbers on the front of your home will catch the buyer's eye. Small details such as these can even spark creativity in their minds about how they might add their personal touches to the porch if they buy your home. The little things often add up to the big things when talking about curb appeal. 

Your Front Door: Believe it or not your front door has a huge impact on a home's overall appearance. Realtors cannot tell you how many times clients have remarked on a home's front door. If your home's exterior is a neutral tone, maybe paint your front door in a more vibrant shade to provide an extra pop of color. If your front door has seen better days overall, you might consider replacing it with a new one of a different style, or one that has windows to let more light into the home. Whatever route you choose, make sure that the paint or new front door will complement the style of your home so that all its details blend together seamlessly. 
Garage Door: Similar to your front door, the appearance of your garage door has a large impact on the overall look of your home. If needed, consider painting or staining it in a color that is eye-catching or that compliments the front door. Consider adding lighting on either side of the door for that small added touch that will not only add style but function to your home after the sun goes down. 

Exterior: You would be amazed at what a fresh coat of paint will do for a home. If your paint is fading or peeling, that is not going to be very inviting to the public eye. When repairing your home, you want to choose colors that provide clean lines and match the overall style of the house itself.  If you have siding on your home, make sure that there are no areas that need replacing before you begin to paint. The condition of the siding will be something that inspectors will also be looking for when inspections come around after you go under contract. 
These suggestions may seem simple and even common sense, but never underestimate the power of small touches in boosting your home's curb appeal. 
Updates
Updating your home is an important step to consider taking in order to get your home sales-ready. It is an investment, yes, but the payoff will be long-term. There are some sellers who will not mind making minor updates here and there when they move into a home, but you will reap a greater profit if you make your home as move-in ready as possible. Some of the common areas you can update in your home are as follows: 
HVAC - You want to ensure that your thermostat and your AC and heating systems are all functioning properly. This will be one of the components of a home inspection that will be attended to in great detail. If you know that any of these areas need to be updated, you might as well go ahead and update them beforehand. Not only will you not have to worry about potential issues on inspection day, but you have also provided your buyers with one more component of your home that attracts their attention. 

Appliances: Appliances in your home that will be included in the sale such as your refrigerator, stove, dishwasher, as well as your washer and dryer will add an immense amount of value to your home. You do not necessarily have to include these items in the sale of your home, which is something you need to discuss with your realtor so they can make sure to include those details in your contract. However, if you are going to include those items in the sale of your home, that is just one extra thing that will yield a higher profit for you. 
Lighting: Lighting is one of the most common areas of a home that realtors get feedback on from buyers during listing appointments. Simply put, an outdated, dark home will not draw people in the way that you want if you are wanting to sell. Outside the home, add lights to the porch or solar lights on either side of the driveway. Inside the home, update older fixtures to compliment the updates you have done outside. If fixtures do not need updating, a step as simple as replacing the light bulbs with new ones can have a dramatic effect. Lighting in a home should be warm and welcoming, letting people know that they are safe there.
Clean, Clean, Clean 
Simply put: a clean home is going to be more appealing to buyers. You don't need to be scrubbing down every inch of your home's walls, but making sure that its overall appearance is neat and tidy is an absolute must when getting it list-ready. Do a quick look at the windows in your home. If they need dusting or some shine, grab an old washcloth and a bottle of Windex and go to town. Similar to the windows, make sure that your furniture is dusted and any excess clutter is removed. Sweep and mop the floors, and vacuum any areas that are carpeted in the home. Make sure that your bathroom is spotless, including the counters, shower tile, and toilets. Similar to the steps you would take to make your home inviting to friends and family, you want to make the same efforts for buyers.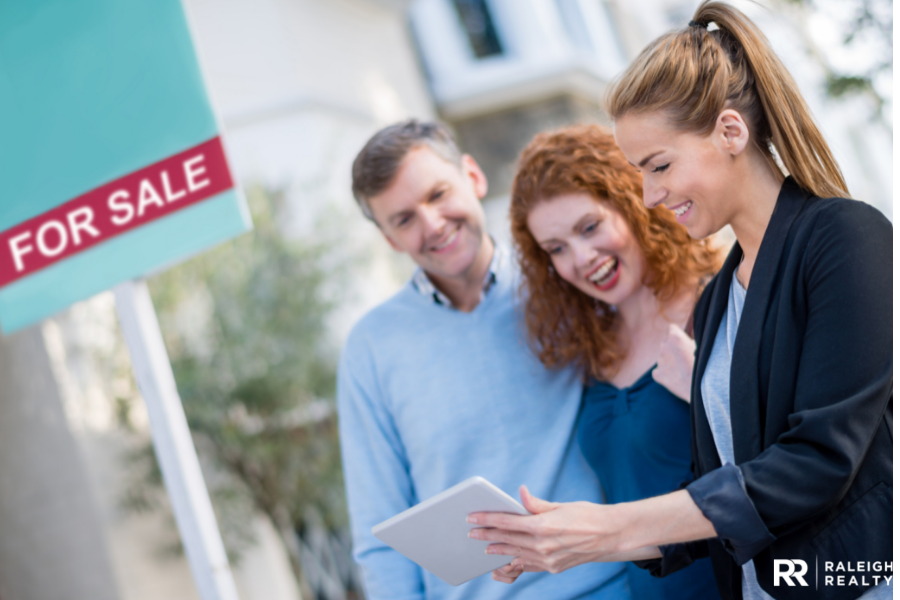 Set the Stage 
Next step in preparing your home for listing? Staging it. This does not necessarily mean hiring a group of professionals to come into your home to stage it for you, although you could certainly go that route if you chose to. This just means making sure the home is presented in a manner that is easy for a buyer to take in. Make sure the furniture is arranged in a way that is inviting and streamlined for easy walkability throughout the home. Removing family photos or any overly colorful artwork or furniture is encouraged as it will distract a person's attention from the overall look of the home. You do want to have some personal touches there, but not enough that your buyer is unable to picture themselves inside your home with their loved ones.
Take Pictures! 
Whether you have pictures taken professionally or you do them yourself, this step is immensely important when listing your home. In today's digital era, 98% of the time, a person is going to see your house online before they see it in person. Your pictures need to catch their eye. If you are taking them yourself, give special attention to the angles, lighting, and clarity in the pictures. If you need to take more than one picture of a certain room in your home from different angles, that is encouraged. You want a buyer to be able to see as much of your home as possible in the pictures so they will want to take a further look in person.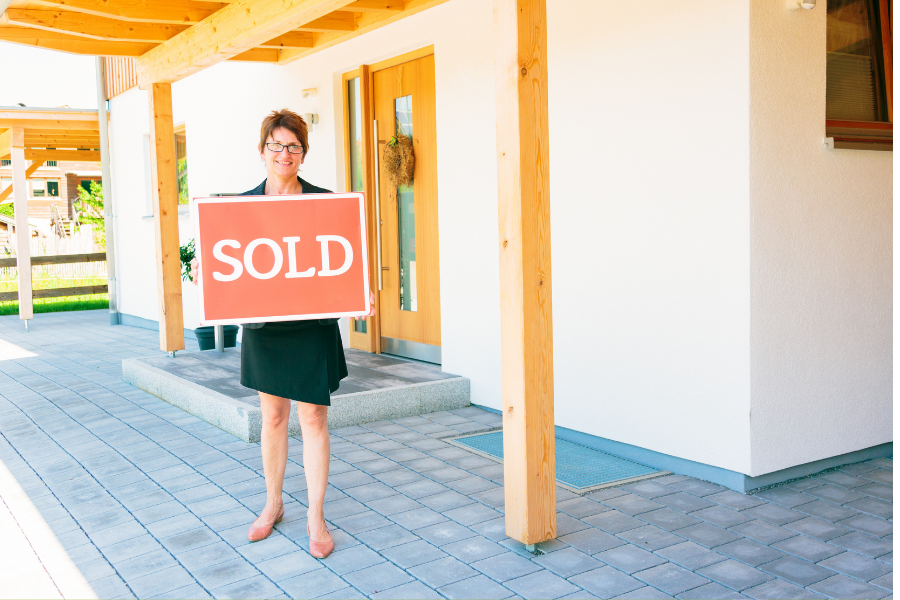 What's Next? 
Once you have followed these steps to getting your home list-ready, sit back and wait for the offers to roll in! Your listing agent will upload your home into your local MLS system, complete with pictures, a history of any other periods of time where your home has been on the market, important documents detailing any known issues with the home, as well as details about updates that have been made. They will coordinate showing schedules for potential buyers and relay any offers that come into you in the order that they come in. All you will have to worry about is choosing the offer that is the right one for you. This is also another instance where working with a realtor will work in your favor. They will be able to advise you on what offers will provide you with the greatest amount of return.
Final Thoughts On What Steps You Need To Take To Sell Your House 
Preparing to sell your home will take some investment, but it is important to think about the long-term payoff. You want to be able to sell your home for the greatest amount of net profit that you can obtain. Taking measures such as hiring a real estate agent to help sell your home, updating your home's curb appeal, and making it an inviting space to buyers during listing appointments will ensure you will reap the financial rewards of your efforts. 
At Raleigh Realty, our goal is to be a resource to you for all your buying and selling needs. We make sure that no questions are left unanswered in order to provide you with a sense of ease when making one of the most important purchases of your life. Feel free to contact us today! We are here to help and at any time you can get searching for your next home on our easy-to-use website!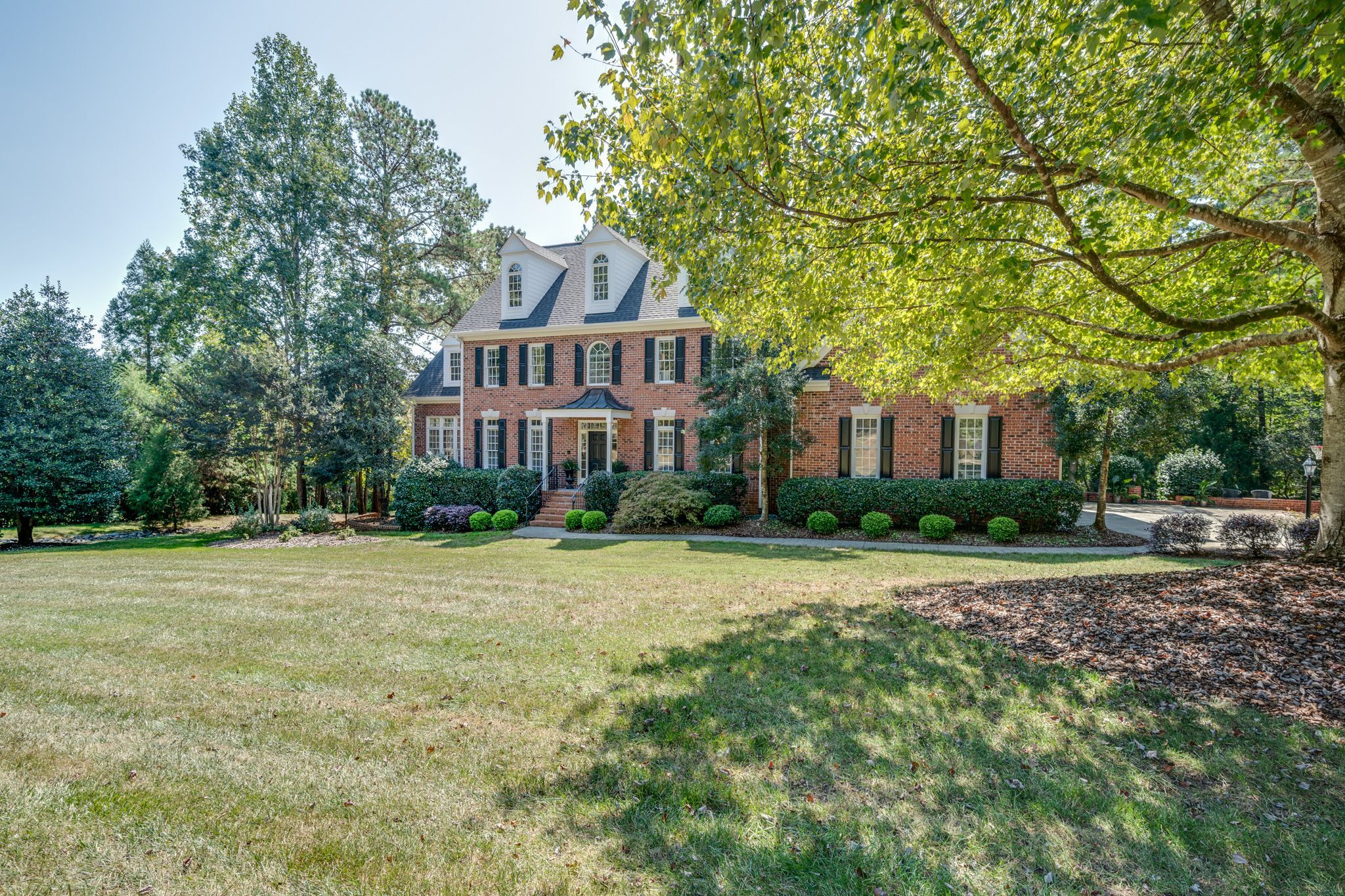 Find your new home
Search real estate and homes for sale