7 Takeaways: What Does Contingent Mean in Real Estate?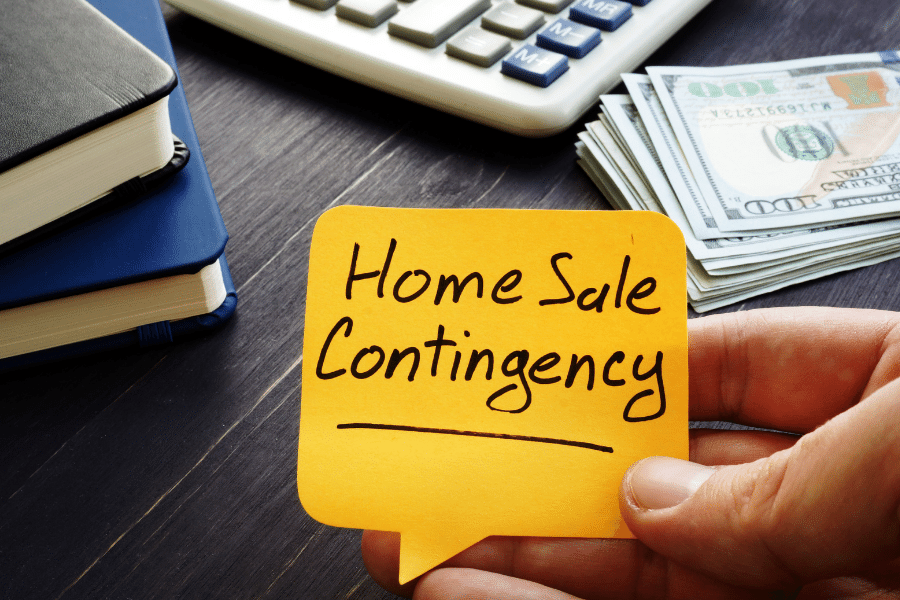 What Does Contingent Mean in Real Estate?
What does contingent mean when buying a house? In this article, find out what contingent means in real estate, the difference between contingent vs. pending, and more!
When searching for a home for sale, you may have encountered various sales statuses online, including contingent real estate listings. Beyond just "for sale" and "closed," you may have also seen other common sales statuses such as "pending" or "contingent."
These phrases indicate where in the sales process the home is in. Understanding the differences between these statuses can help you identify properties that may still be available for purchase. It will help you better understand how to move forward if you're interested in putting in an offer on any of them.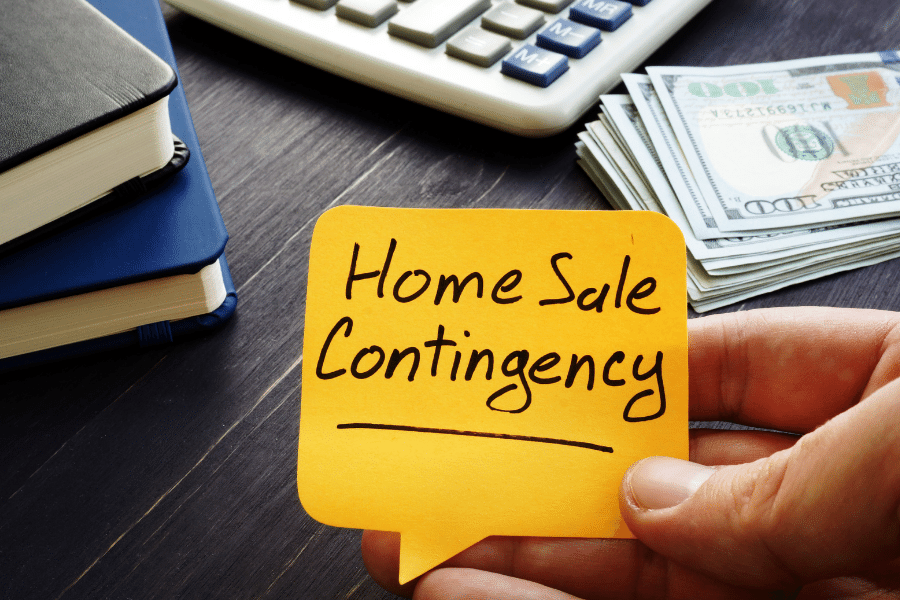 A contingency clause doesn't necessarily mean all hope is lost for prospective buyers. States have different laws surrounding contingencies, so you'll want to speak with your Realtor about the current local rules for contingent homes.
In every market, though, things happen where homes that are under the contract may not reach the closing table, and the contingency clause usually protects the buyer and sometimes the seller in the event the parties decide to terminate. Here is what contingent means in real estate:
What Does Contingent Mean?
"Contingent" or "pending" status means that the home's owner has accepted an offer from a prospective buyer and that the offer comes with contingencies. Contingencies are conditions that either the buyer or seller (or both) must meet for sale to go through. For example, a buyer may place an offer on a home, but the offer is contingent on the buyer selling their current home first or contingent on obtaining a mortgage. Also, the buyer will want to ensure the house is in good condition during their due diligence phase to ensure the property is in good shape. Several reasons a home marked as contingent may 'fall through' though it does not happen often here in Raleigh.
What to Expect from a Home that is Marked Contingent:
There are different types of contingencies in real estate, and each one comes with other obligations and requirements. Knowing what type of contingency it is will go a long way in determining how likely the home is to reach the closing table. In our local market here in Raleigh or Charlotte, it is unlikely a home will be marked contingent and not reach the closing table because North Carolina is not like other markets. Once a contract is accepted, both buyer and seller have contractual obligations to live up to, and only the buyer may back out at that point. The seller cannot accept another offer. However, it still does happen when a deal falls through.
Most buyers will receive a mortgage preapproval from a mortgage lender before submitting their offer, which helps them understand whether or not they can qualify for a mortgage before making the offer on the home.
This preapproval letter doesn't mean the information the buyer provided is accurate. Often, the mortgage contingency will be why a buyer is forced to walk away from a house. If the buyer lies about their assets, income, or whether or not they have paid the prior year's taxes, the preapproval letter might mean nothing. With low-interest rates, most folks can find ways to qualify for their home purchases.
However, when the market turns or interest rates begin to rise, you will see many more contingency contracts fall through!
We are experiencing this in the second half of 2022 as the economy gears up for a potential housing crash in 2023.
A contingency comes into play when the buyer already has a contract in hand and a closing date on the calendar for their current home. The property does not change to sold status until closing, so the contingency protects the buyer if the sale falls through for any reason. This type of contingency does not allow the seller to accept other offers on the property for a certain period because they have contractual obligations.
The seller may still accept backup offers when the home is marked contingent.
What Does Pending Mean in Real Estate?
After all, requirements have been met (as defined by both buyer and seller) and a contract is executed, the listing status changes from an active listing to pending status. When an offer has been accepted, and the only two steps left are the final paperwork and closing, the sale status switches to "pending." Unlike contingent deals, pending status does not mean the sale is still active, so other prospective buyers cannot place offers on the home. 
Can you put in an offer on a house that is contingent?
Most contingent listings will allow other buyers to place offers on the home. This is because contingent deals are still technically active listings and can fall out of the contract if the buyer does not meet the requested provisions. For example, suppose the buyer's contingency depends on their ability to sell their current home. In that case, the seller will likely want to consider other offers if the buyer cannot sell their existing home. 
If all goes well and the buyer can sell his/her home, the contingent deal will change from "contingent" to "pending" status. However, there is a chance that the seller will not be able to sell their house. Suppose the seller receives a second offer while the home is under contingent status. In that case, the seller will reach out to the initial prospective buyer and give the buyer a certain amount of time to remove the contingency - typically 24 to 48 hours.
The initial buyer will have the opportunity to remove the contingency and buy the home, even if the buyer's current home has not sold. If they are unable to purchase the home until their current house sells (or are unable to meet any other contingency they have in place), the seller can move forward with the second buyer.  
If you are a buyer and come across a contingent listing you like, speak with your real estate agent about placing an offer on the home. If the seller wants your bid, the initial prospective buyer will be forced to move forward with purchasing the house without the contingencies in place or can free up the home and allow you to buy it. 
What is the difference between pending and contingent?
A home that is in contingent status is still technically active, meaning the seller can receive other offers. Pending status, on the other hand, means that the status is no longer active, and the home can no longer hold showings for other prospective purchasers. 
How often do contingent offers fall through?
Although the MLS (multiple listing service) doesn't provide statistics on how many contingent offers to fall through each year, according to The Lender's Network, the average closing time for a new house is 46 days. Knowing the time it takes to close on a home, there are various reasons why a contingent offer may fall through in that timeframe. Some common contingencies typically include the following:
Appraisal contingency: An appraisal contingency generally is put in place for a buyer to ensure they aren't overpaying for a property. If the home does not appraise for the same dollar amount the sellers are asking for, the buyer can either request a lower price, ask the seller to pay the difference in cash, or step away from the deal altogether. There are many ways to negotiate in real estate.
Home inspection contingency: If the home inspection comes back with several issues, such as roofing problems, plumbing issues, structural problems, electrical deficiencies, and other significant problems, the buyer can place a contingency that those issues be fixed. Alternatively, they can also request that the price be lowered. If the issues are not resolved or the price is not reduced, the buyer will have the option to step away from the deal. There are many ways to negotiate the deal after the home has been inspected.
Additional inspection clauses: There are other potential inspections the buyer may request, including radon testing, well water testing, checking for mold, and testing for the presence of lead paint.
Sale contingency: It is usually easier to sell a house before buying another one, but financing and timing don't always work out perfectly. A home sale contingency gives the buyer time to sell and settle on their existing home to finance the new one. This contingency protects buyers if their current home does not sell because the buyer can back out of the contract without legal repercussions.
Financial contingency: This is one of the more common contingencies many sellers may encounter, especially considering that 88 percent of buyers rely on a loan to finance their home purchase. Many changes can happen after a buyer puts an offer on a home that may affect whether or not they will be approved for a loan, such as taking on new debt or losing or changing jobs. Mortgage lenders can also deny a loan to buyers who have high debt or those who have liens filed against them.
As a seller, do I have to agree to contingencies from a buyer?
Sellers are not required to agree to contingencies, but not allowing contingencies may reduce your likelihood of securing a buyer. If the buyer is restricted from including contingencies with their offer, they may be forced to move onto other homes and will be unable to put in an offer at all. 
What does it mean when a house goes from active to contingent?
When a listing status is "active," the home has not yet received any accepted offers, and buyers may tour the home and make an offer. When the status changes from "active" to "contingent," the house is still technically in an active status because other offers can typically still be made on the property, depending on how the buyer and seller structure the contingency agreement. However, the home is under contract, and it may be headed toward closing. So, if you have been eyeing a property that has been active for a few weeks and noticed it has changed to contingent, you most likely can still place an offer on that property as a backup offer. Remember that the original buyer who placed an offer on the home will have first dibs, as they can remove the contingency and move forward with the house. However, if they cannot remove the contingencies, you will have the opportunity to move forward with the home.
Key Takeaways on What Contingent Means in Real Estate
When searching for a home to purchase or preparing to put your home on the market, it is essential to understand the various stages a home sale may go through before closing. While placing a contingent offer can still put the buyer at risk of not getting the property, it does provide a cushion of time for the buyer to sell their current home, secure financing, etc. Always consult your real estate agent before placing an offer on a home, especially one with contingencies.
Homes in outstanding locations typically won't last long, and once they are under contract they will reflect as 'contingent.' If this home is one you're set on, you'll want to be sure to make the backup offer so that in the unlikely event, the contract does fall through. You will have first dibs on the potential purchase.
For anyone moving to Raleigh, you'll want to be sure you familiarize yourself with the local home-buying process here, as it is pretty different from other cities. There is not as much time to mess around on whether or not you want to make an offer because the homes worth buying typically have multiple suggestions on the first day. This is usually a reality check for most people coming to Raleigh from different countries.
It's essential to understand the differences between each state when buying and selling real estate because each market is going to have different processes for buying a home. The North Carolina home buying process differs from the home-buying process in other states, such as New York.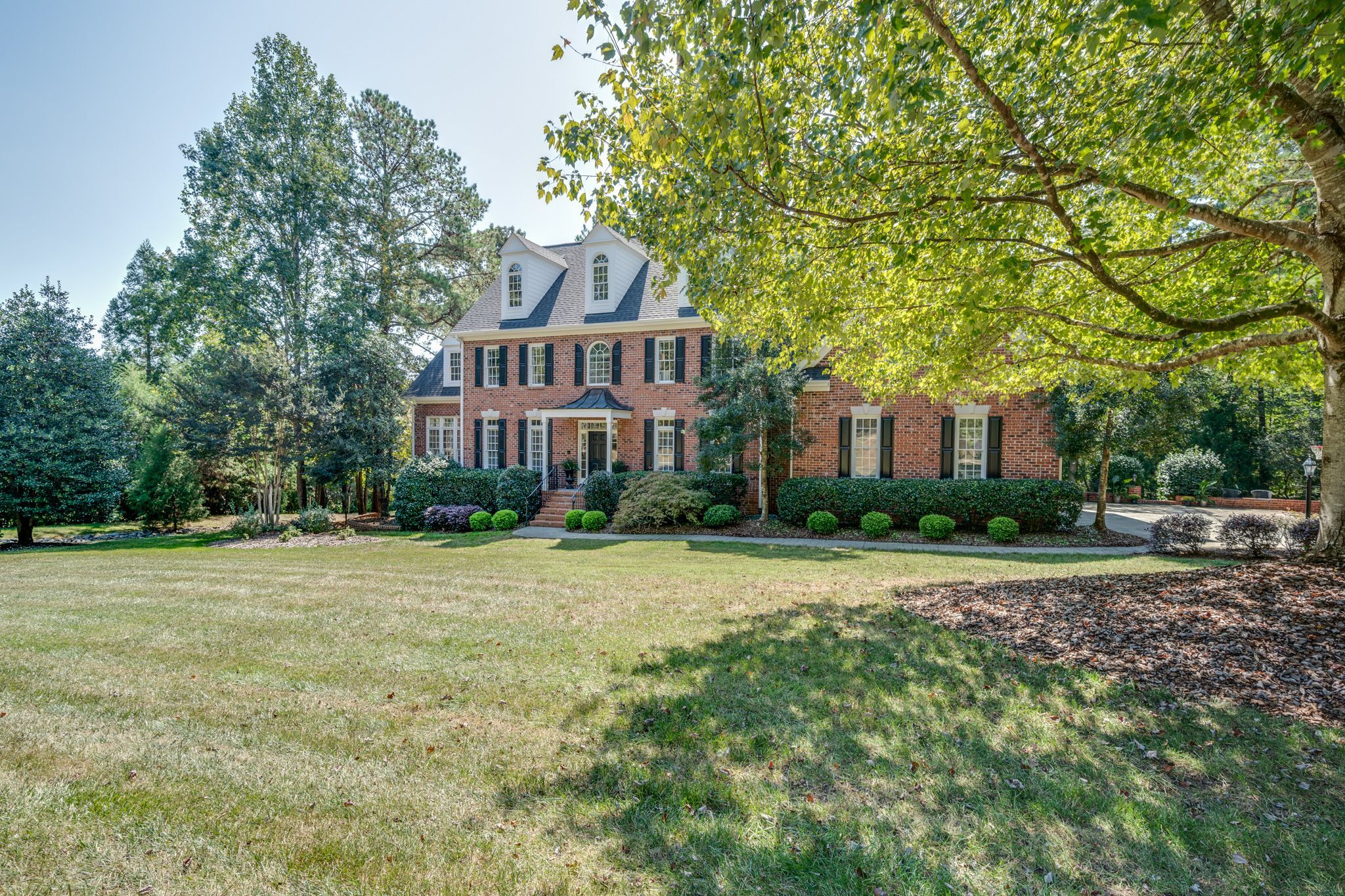 Find your new home
Search real estate and homes for sale