13 Neighborhoods to Know BEFORE Moving to Apex, NC (2023)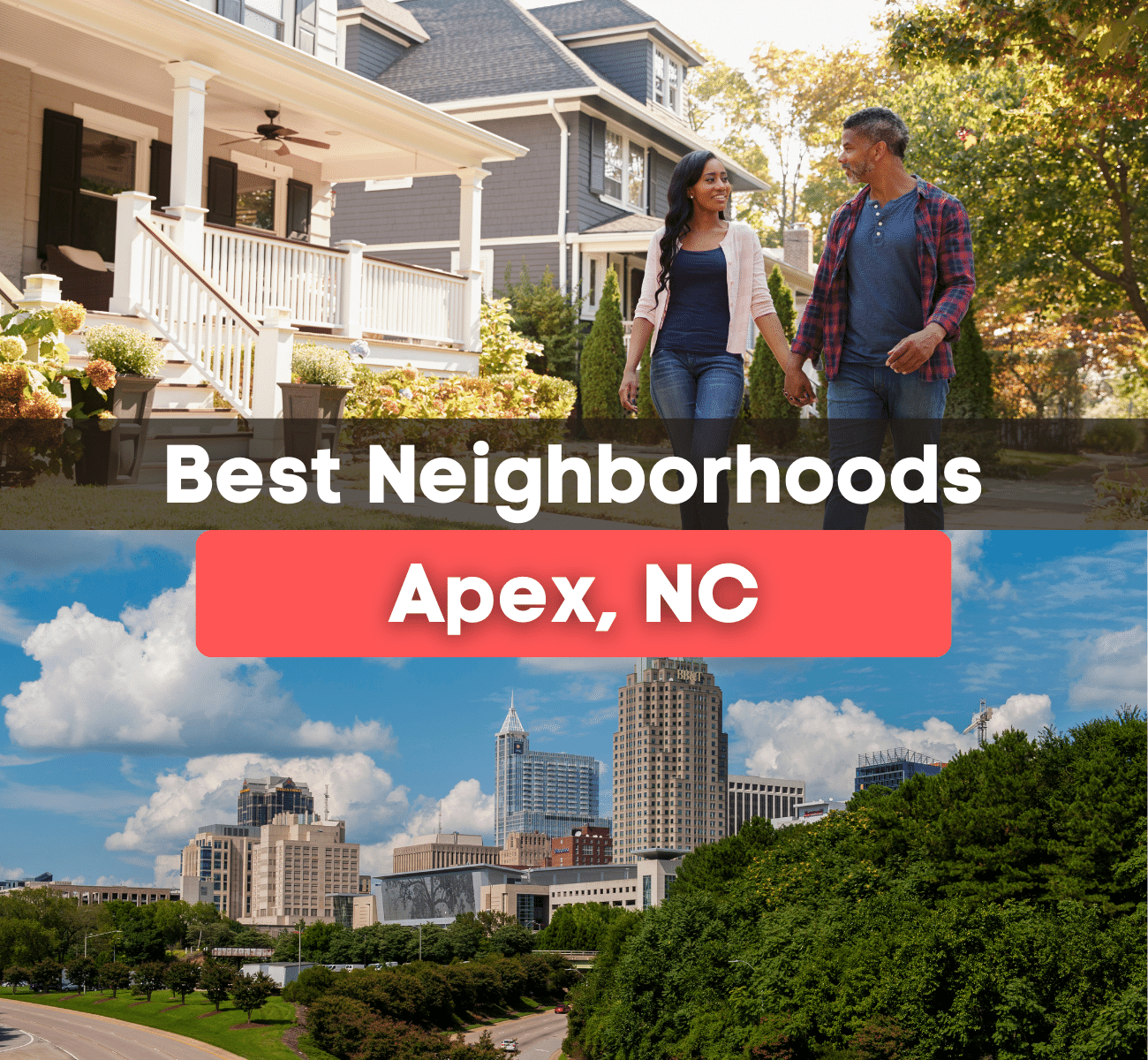 Best Places to Live in Apex
What are The Best Neighborhoods in Apex, NC? Check out these 13 great places to live in Apex! 
Living in Apex, NC, as a Realtor, I have developed a great understanding of the best neighborhoods, so if you are moving to Apex, NC, here's what you need to know! If you're looking to buy Apex real estate, we can also help. Simply contact us or call/text 919-249-8536
It's important to note that Apex is a fast-growing community, and there are new communities and new construction homes for sale in Apex, popping up seemingly every month.
Especially after showing hundreds of homes to all different types of clients in the area. Families, young professionals, retirees, no matter who you are, there is always something fun going on in Apex for everyone and anyone! Even Apex's neighbor to the south, Holly Springs, is seeing some of Apex's growth as the entire area continues to be a great place for folks to live. Without further ado, here are some of the best neighborhoods in Apex:
History of Apex
Apex is a town in Wake County, North Carolina, and a smaller suburb of Raleigh. With an estimated population of around 62,911, Apex can keep that small town 'charm' that has earned its nickname 'the peak of good living.' Recently, Money Magazine ranked Apex as the best place to live in the United States.
The town of Apex was incorporated in 1873 as the highest point on the Chatham Railroad. The 'peak of good living' is derived directly from the town of Apex the peak of the Chatham Railroad. Apex's real growth began in the 1950s with the development of the Research Triangle Park. In the 1990s, Apex's population quadrupled to over 20,000. Today, Apex is home to an estimated population of 45,000.
Today, Apex's growth moves west with new communities like Bella Casa (below) and increased infrastructures such as Friendship High School and other major commercial developments. The closer you stay to Route 1 or downtown, the more developed the Apex area typically is.  Once you begin heading west or south, the town becomes a bit more rural, and you'll likely receive more bang for your buck.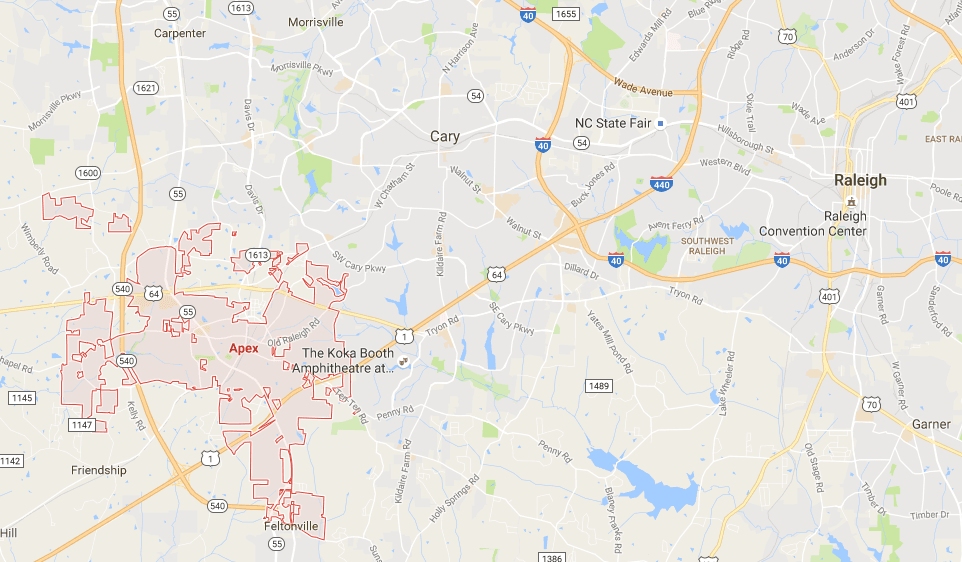 Without further ado, here are the best neighborhoods in Apex, NC (In alphabetical order)
Abbington
If you live in Apex, NC, you know the neighborhood of Abbington. For those of you relocating to Apex, Abbington is a neighborhood you will want to check out. Abbington holds 433 custom-built homes that are just minutes from RTP, Jordan Lake, Beaver Creek, and more. Abbington is one neighborhood folks moving to Apex, NC, want to know about. 
As one of the top neighborhoods in Apex, Abbington homes for sale are priced accordingly. With homes ranging from the low 400s to the 800s. Abbington is located in West Apex, with great access to 540 and 64, which makes traveling a breeze. The neighborhood website does an excellent job of keeping its residents updated with things to do and other community information.
The pool is open from early May to September.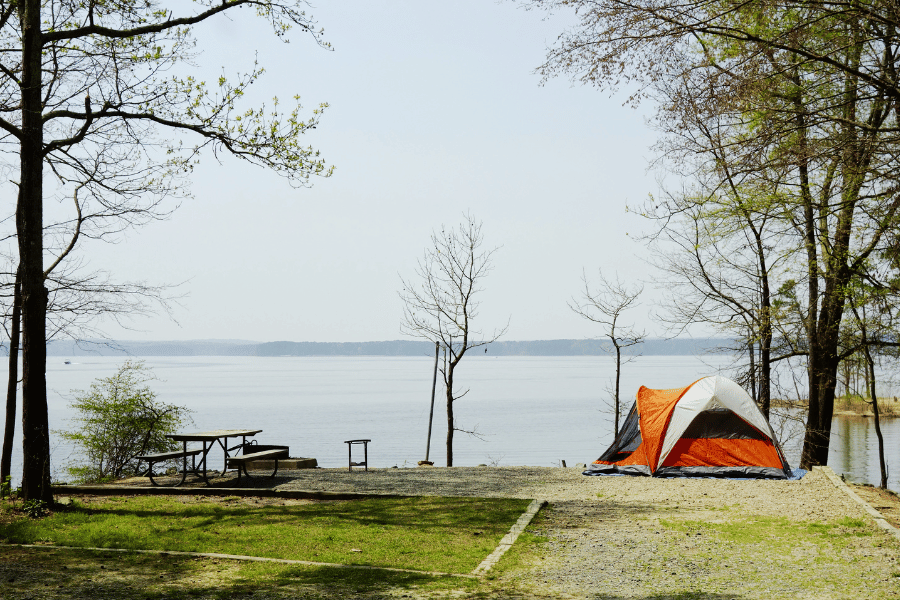 Bella Casa
One of the best neighborhoods in Apex is Bella Casa. It's a new construction community in Apex with a brand new high school across the street (Friendship High School). Bella Casa is located in West Apex, where a lot of the town is still undeveloped, yet the town is in serious need of new infrastructure to keep up with all of the growth. 
Bella Casa is 6 minutes to Beaver Creek Crossings, 10 minutes to Jordan Lake, and an easy 20 minutes to RTP (all of which is spent on 540, a generally wide-open highway). One of the best new communities in the Triangle, Bella Casa has a couple of different pools, tennis courts, and lots more activities.
There are multiple builders inside the Bella Casa subdivision, where you will find homes between the 300s (townhomes usually) all the way up to the 800s. If you're moving to Apex, NC, you really want to be sure to check out Bella Casa. 
Brookshire Manor
Another great neighborhood in Apex is Brookshire Manor. As one of the more popular luxury communities in Apex, Brookshire Manor homes sell faster than most comparative homes in their price point.
Homes are custom-built and typically priced above the $500,000 mark. With a great location for schools and shopping, it's definitely an area worth checking out, especially if you're looking for luxury homes in the Apex area. 
Check out the homes for sale in the Brookshire Manor neighborhood of Apex, NC.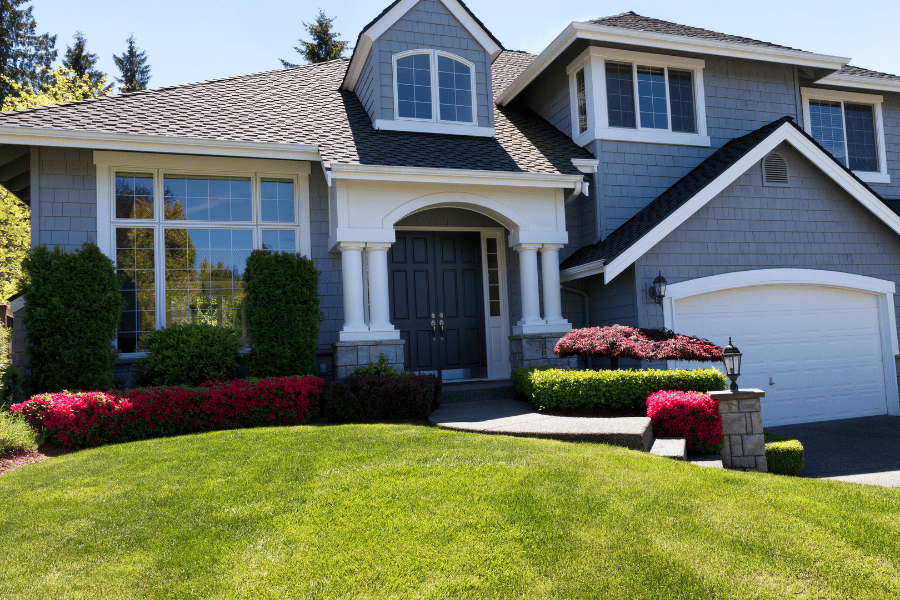 Carriage Downs
Location, location, location. Across from Haddon Hall, Carriage Downs is a neighborhood in Apex, NC, that offers its residents easy access to some of the best Apex offers. 
Carriage Downs is located near Beaver Creek Commons, which has everything you want in commercial development, including Target, Lowe's, a Movie theater, great dining, entertainment, and more. Being a few minutes from Beaver Creek, Carriage Downs is the spot to be in Apex. For anyone living in Apex, NC, this neighborhood is one you may fall in love with.
Croketts Ridge
Crocketts Ridge is a popular, rural neighborhood in west Apex. Homes in the neighborhood typically sell between the 200s and 600s. West Apex should see a lot of appreciation over the next 20-30 years as the Chatham Park development begins to take off.
The area should grow similar to the way the area around RTP grew. Crocketts Ridge is close to schools and shopping, and the community has a great pool for the residents to enjoy.
Greyhawk Landing
One of the more luxurious communities in Apex is Greyhawk Landing. With homes upwards of $500,000, the neighborhood comes with a hefty price tag, and the homes are equally as beautiful.
Greyhawk Landing is located in southeast Apex off of the ten-ten road, a short ride to Route 1. The community offers large homes with serious space to move around. For anyone looking to find more space, Greyhawk Landing is a terrific spot to live in Apex, NC.
Haddon Hall
Haddon Hall is a family-friendly neighborhood in Apex, NC, with a rural setting, and still remains close to downtown Apex. You can check out the Haddon Hall HOA Website to learn more about rules and dues.
The Haddon Hall community is one of the best in Apex, so homes typically sell fast in the area. With a well-kept neighborhood, a great pool, and many friendly neighbors, Haddon Hall is a must-add to your list of top neighborhoods in Apex.
Salem Oaks
Salem Oaks is a community in Apex located just south of Haddon Hall and is in a great location. Living in Salem Oaks offers residents easy access throughout Apex and a five-minute ride to Beaver Creek Commons.
Beaver Creek Crossings is a great place for shopping, dining, entertainment, and more! It's a family-friendly neighborhood, with homes priced between the 200s and 400s and steadily increasing. If you're moving to Apex, NC, the Salem Oaks neighborhood is one you must visit.
Salem Village
Salem Village is a newer community located just off Route 1 with custom-built homes priced between the 300s and the 600s. 
The community features some of the best amenities, including a pool, 24-hour fitness center, and clubhouse on top of multi-purpose courts (tennis and basketball). A short walk to the elementary school or a drive to downtown Apex, the location of Salem Village, is great.
Living in Salem Village is something our clients enjoy because it is one of Apex's top hoods. Homes in the neighborhood offer great options for families who need the space or want to grow into it.
Scots Laurel
It's easy to see why Scots Laurel is one of the best neighborhoods in the Apex area. The community has charming homes inside a mature neighborhood with great trees and wildlife.
Homes prices range from the 200s to the 400s and can go higher depending on size and build. As one of the top communities in Apex, the neighborhood is one of the top places to live inside what has been rated the best place to live in the country by Money magazine.
Scotts Mill
With over 500 single-family homes and 184 townhomes in Bungalow Park, Scotts Mill is one of the larger neighborhoods in Apex. The homes in Scotts Mill are based on several different designs, giving the neighborhood a great mix of home styles. The community website does a great job of keeping the residents updated with neighborhood information and other need-to-know items.
Homes in Scotts Mill range from the 100s (townhomes) to the 500s+ depending on the lot, build, and upgrades inside the home. Scotts Mill is located just east of 540, with easy access to Beaver Creek Commons, RTP, and Jordan Lake. Downtown Raleigh is about a 25-minute drive for those of you commuting to the area for work.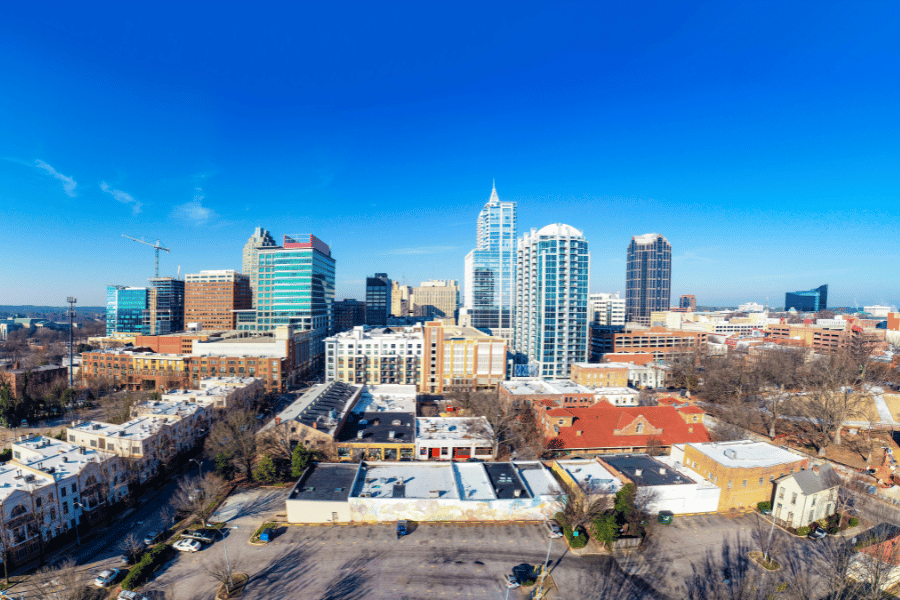 Villages of Apex
One of the larger communities in Apex is the Villages of Apex. One of the better places to live in Apex, the community website does a terrific job providing potential residents with information about the area.
An inviting community that has legitimately everything you would need within walking distance of home. Homebuyers can choose from single-family homes to luxurious townhomes and condominiums.
The resort-style community and charming village center offer residents and guests cafes and shops. Downtown Apex is less than a mile away, so it's about a 15-minute walk. For the folks moving to Apex, NC, this is one neighborhood you must check out since the location is fantastic.
Here is a great guide to the neighborhood amenities.
Woodridge
The neighborhood of Woodridge is a great area to live in, Apex. The community is located at the corner of 64 and 540, within walking distance to the Beaver Creek Crossings and easy access to most locations around the Triangle.
Woodridge homes are priced between the 200s and 400s. The location is generally one a buyer would like, with easy access to shopping, dining, entertainment, and things to do. Woodridge is a neighborhood that is sometimes forgotten about yet offers some of the best values in the Triangle. It's definitely a neighborhood worth checking out.
Learn more about living in North Carolina by clicking here!
Best Neighborhoods in Apex, NC - Final Thoughts
Apex is a great place to live in the Triangle area that is great for families, young professionals, and retirees. If you are searching for your dream home in Apex, there are plenty of excellent communities to choose from. 
If you are ready to kick-start your home search, you can contact the experts at Raleigh Realty. We are here to help and are ready to answer any questions. 
---
SEARCH APEX BY NEIGHBORHOOD
---
Search Homes for Sale Below
Homes for Sale in Zebulon
Search Our Moving To and Living in Guides For Each Area Below
Moving to Wake Forest
Search Our Best Neighborhoods Guides For Each Area Below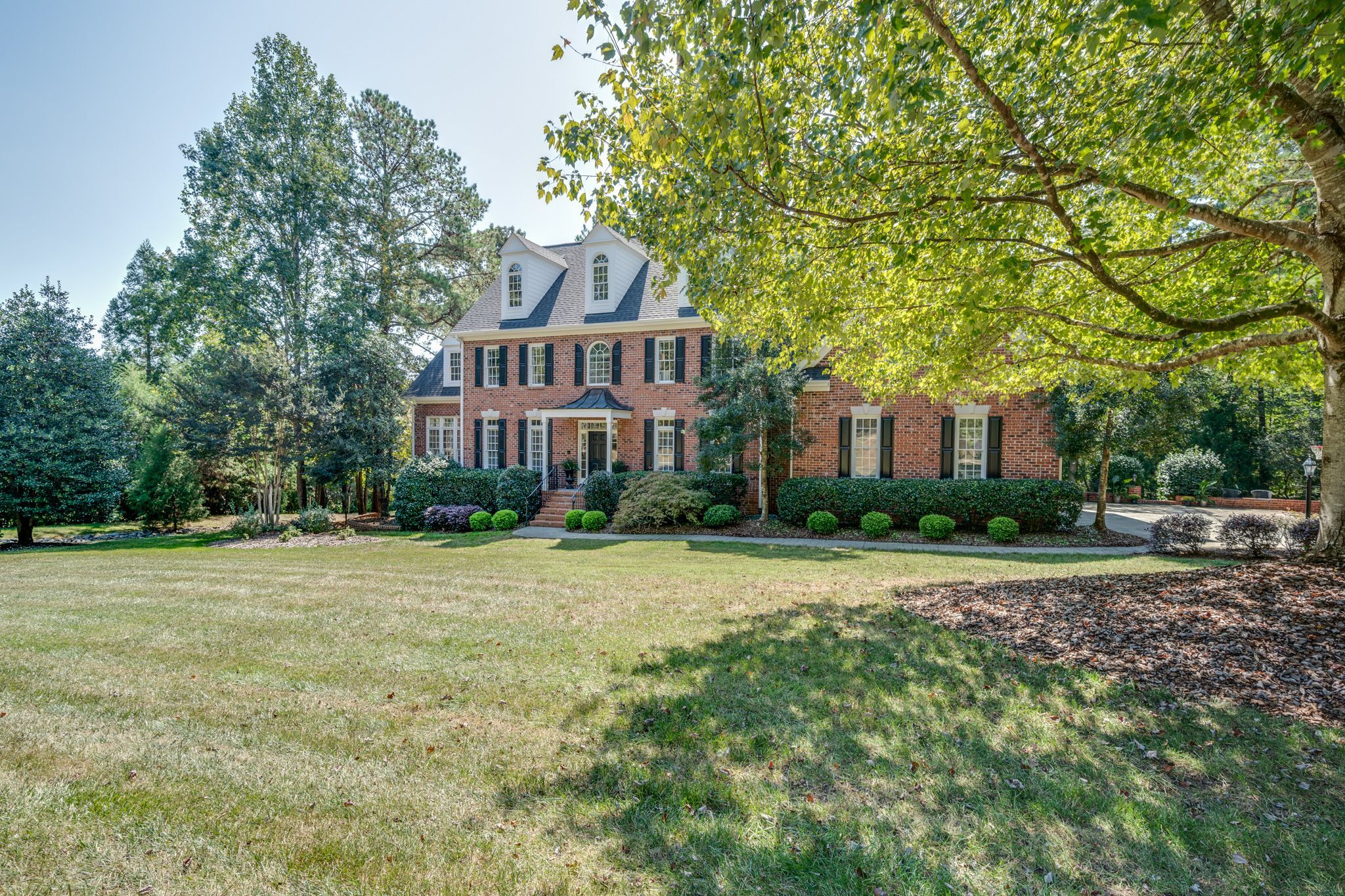 Find your new home
Search real estate and homes for sale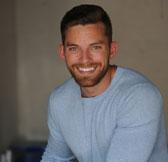 Ryan Fitzgerald
Hi there! Nice to 'meet' you and thanks for visiting our Raleigh Real Estate Blog! My name is Ryan Fitzgerald, and I'm a REALTOR® in Raleigh-Durham, NC, the owner of Raleigh Realty. I work alongside some of the best Realtors in Raleigh. You can find more of my real estate content on Forbes, Wall Street Journal, U.S. News and more. Realtor Magazine named me a top 30 under 30 Realtor in the country (it was a long time ago haha). Any way, that's enough about me. I'd love to learn more about you if you'd like to connect with me on Facebook and Instagram or connect with our team at Raleigh Realty. Looking forward to connecting!