5 Things to Know BEFORE Moving to Pittsboro, NC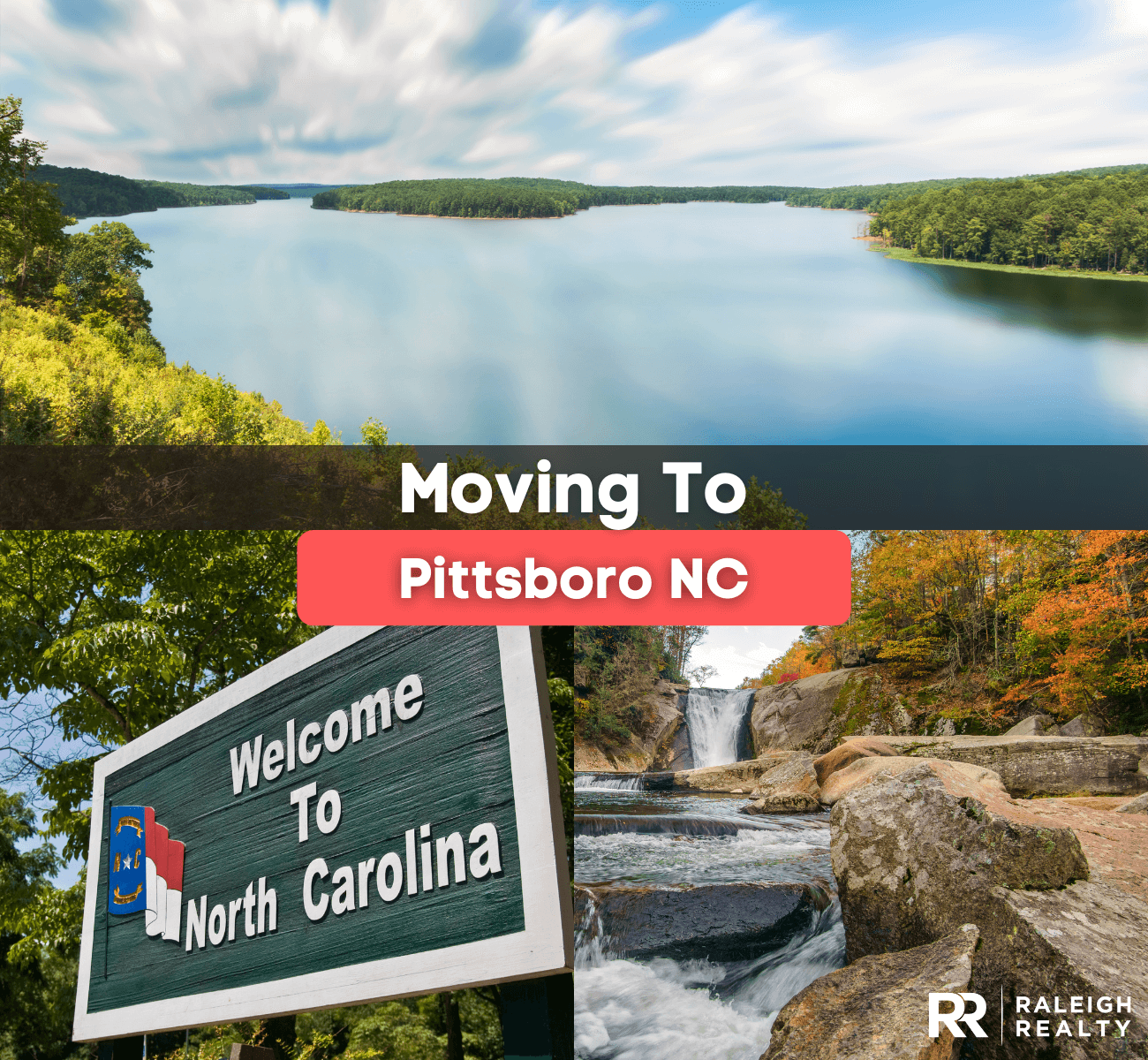 Living in Pittsboro, NC
Do you know these 5 things about Pittsboro, NC? Find out what it's like living in Pittsboro, NC!
Are you moving to Pittsboro, North Carolina? With an estimated population of 4,000 people, Pittsboro is a relatively small town in Chatham County which happens to be the fastest-growing county in the state. It truly is one of the best places to live in North Carolina. Known for its scenic rural environment and friendly neighbors, Pittsboro is a safe community in the piedmont region. Considered a great place to live, enjoy walking around the town and basking in the warm and welcoming atmosphere. Since Pittsboro is so small, getting to know your neighbors and befriending other residents is an easy task.
Check out the homes for sale in Pittsboro!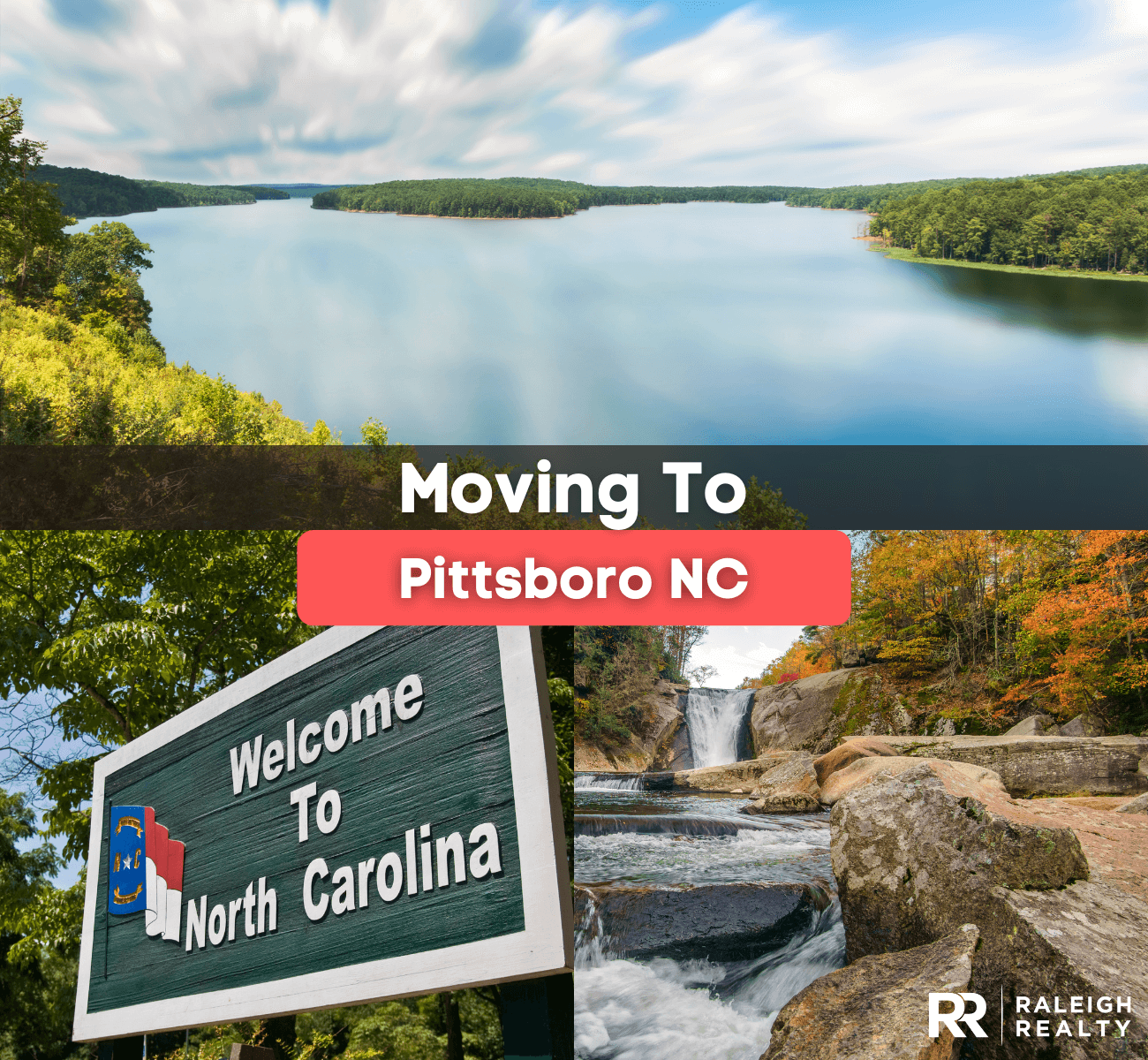 Attracting residents to the area for its North Carolinian humid subtropical climate, expect warm summers with high humidity, mild winters, and moderate levels of rainfall. If you are relocating to the area for a job or simply wanting to move somewhere different, this moving guide was created with you in mind. Before making the big leap to Pittsboro, knowing a little more about your new city will make the transition easier. With that being said, read on to learn more about the 5 Things to Know BEFORE Moving to Pittsboro, North Carolina!
History of Pittsboro
Established in 1785, the Chatham County Courthouse was built on land owned by a man named Mial Scurlock. Recognized as the official county seat, Pittsboro was named after William Pitt the Younger who was the son of the Earl of Chatham. Once considered as the location of the state's capital and the University of North Carolina, Pittsboro had a strong beginning as the center of trade and local government. 
Bringing in farmers and visitors on the weekend for the trade of goods, Pittsboro started seeing more and more people come to the area. Listed on the National Register of Historic Places, The Pittsboro Historic District includes 131 buildings and 590 acres of land. The Chatham County Courthouse, the Hall-London House, and the Moore-Manning House are all historical sites listed on the register that can be visited today. 
What You Need to Know About Pittsboro, NC
Pittsboro is in a great location 
Just south of Chapel Hill and 30 minutes away, Pittsboro is desired most for its prime location in the middle of North Carolina. Only a 40-minute drive to Raleigh, Durham, and Research Triangle Park, Pittsboro is centrally located next to big city centers and business hubs. Close to nearby interstate highways including North Carolina Highway 902, and the Raleigh-Durham International Airport, residents can easily travel to and from Pittsboro to adjacent cities. Plus, only a three-and-a-half-hour drive to the mountains and a three-hour drive to the closest beach, Pittsboro is the perfect city for the avid adventurer and explorer. Instead of picking between the two, take frequent weekend getaways to Asheville, NC, and Wilmington, NC.
Since the city of Pittsboro is not big, one of the many benefits of living here is for its low commute time. Researchers have found that with every extra minute added to your commute, both work and leisure time satisfaction is reduced. With an average commute time of 30 minutes in Pittsboro, residents will have more time to relax and enjoy themselves. Living near big cities such as Raleigh, Durham, Chapel Hill, and Charlotte, have easy access to big-city amenities while still enjoying fewer crowds and less traffic.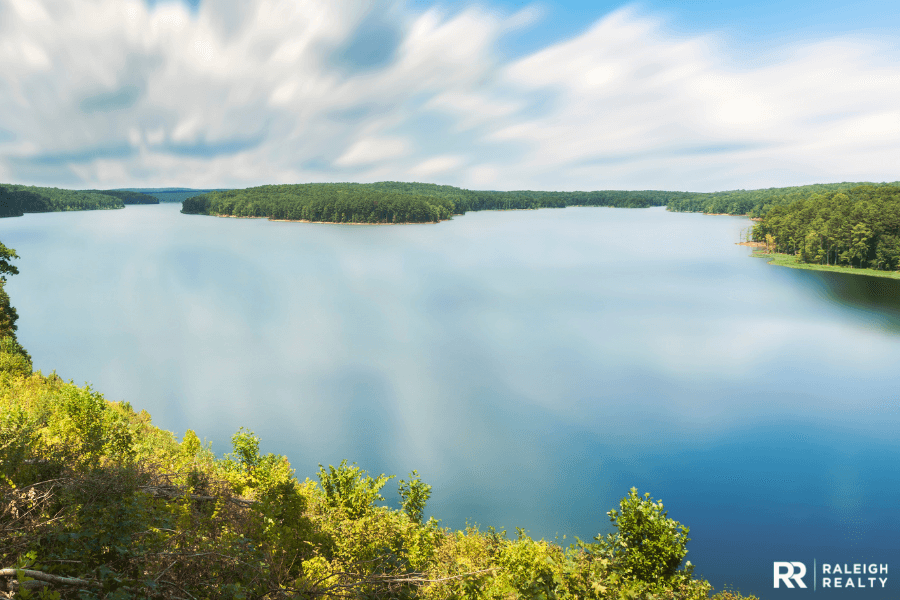 The economy is thriving.
Spearheading the manufacturing industry in its early years, textile mills located along the Haw River, Rocky River, and Deep River brought many jobs to the area. Constantly seeing steady economic growth, Pittsboro manages to prosper economically year after year considering its small size. While the area may only have roughly 4,000 residents, Pittsboro keeps a relatively low unemployment rate which is impressive. Compared to the national unemployment rate average of 6.1%, the unemployment rate in Pittsboro is only 4.4%. A continuous leader in textile manufacturing, and located near big business and technology companies in Research Triangle Park, Pittsboro has seen a growing trend in available job opportunities. Retail stores, commuter income, and a growing business in science and genetics are allowing for a diverse economy.
Pittsboro is great for families.
Considered one of the best places to raise a family in North Carolina, living in Pittsboro will allow your kids to grow and flourish in a safe community. Not only is this town quiet and quaint, but it is family-oriented. Since so many families live in Pittsboro, your own children will be able to make friends quick. With so many things to do centered around the family in the area, spend time at a historical museum or state park. Famous for being the home of the Carolina Tiger Rescue, visit this refuge for tigers and exotic cats. By taking a tour, your family will learn all about these beautiful animals and the impact the rescue has on animal preservation. 
If you want to learn about the local history of Pittsboro then make sure to check out the Chatham County Historical Museum. Found in the Chatham County Courthouse, explore exhibits and artifacts that tell the story of Chatham County in this restored historical site. Or if you want to spend time outside, explore the Lower Haw River State Natural Area. This 1,025-acre state park is just south of Jordan Lake and is a great place for fishing, kayaking, and nature photography. Bring the family out for a day on the river or hike the 7.3 mile Lower Haw River Trail.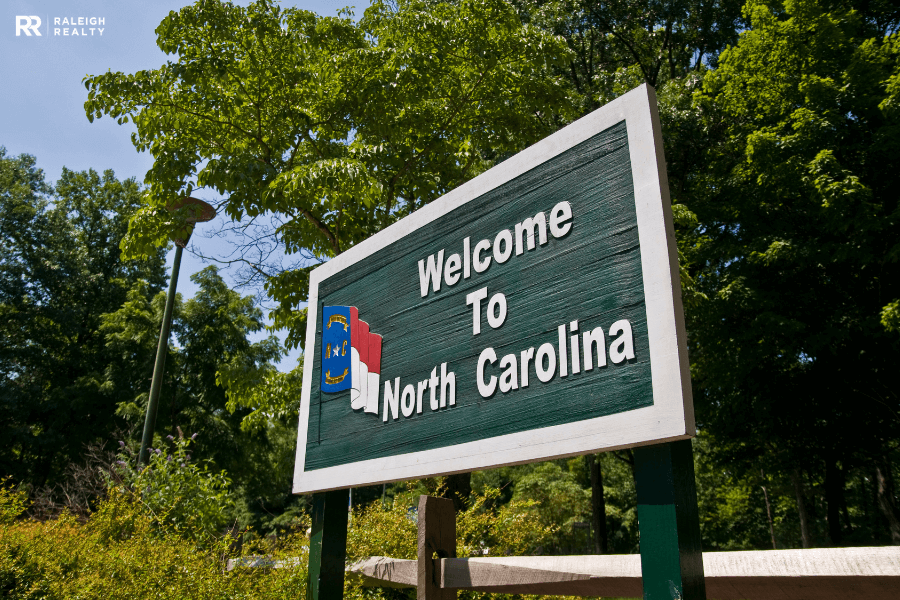 The real estate market can be competitive.
With a cost of living 4% lower than the national average, Pittsboro is an affordable place to live. Since families and young business owners are starting to discover the benefits of living in Pittsboro, the demand for housing is on the rise. Surprisingly, the housing market can be a bit competitive. In April of 2021, home prices were actually up 16.4% compared to last year. The most popular homes usually sell about 3% above their original listing price. While some homes get multiple offers, if you are looking at buying a home in Pittsboro then make sure to enlist the help of our team of knowledgeable local Realty Specialists. When searching for real estate, keep an open mind and first consider what property type will best suit you and your family. Featuring mostly newly constructed single-family homes, ranch-style homes, and condominiums, there is a house in Pittsboro to fit every lifestyle.
Pittsboro likes to drink wine.
Did you know that Pittsboro is actually home to multiple wineries? Whether you consider yourself a wine connoisseur or a casual drinker, visiting the wineries in Pittsboro is a must-do. One of the top wineries in the area is called Starrlight Mead. Specializing in award-winning mead and honey wine, this winery is selling multiple flavors of mead from blackberry to spiced apple made from honey, water, and fermented yeast. Open for tastings, behind-the-scenes tours, and classes on how to make your own mead at home, Starrlight Mead is different from any other winery. 
Fair Game Beverage Company Wine and Spirits is offering more than just wine. Known as North Carolina's 13th legal distillery, this wine, and beverage company is creating craft beers, wines, ciders, and strong spirits. Open for tastings and tours, Fair Game is serving vodka and barrel-aged spirits including rum and brandy. Make sure to sample the Apple Brandy and the Amber Rum. Serving a nice selection of red and white wine ranging from dry to sweet, wine can be purchased on site. Even offering a wine cocktail program, visiting this beverage company is perfect for a date night or gathering with friends.
Moving to Pittsboro, NC - The Bottom Line 
Home to more than 1,100 farms, a growing number of small businesses, and a great education system through Chatham County Public Schools, Pittsboro is a wonderful place to call home. Though the city may be small, Pittsboro is an up-and-coming area full of opportunities. No matter where your interests lie or what you like to do, Pittsboro is waiting for you. With a rich history and only steps away from busy city life, contact us today to help you find the home of your dreams in this laid-back community!
Search Homes for Sale Below
Homes for Sale in Zebulon
Search Our Moving To and Living in Guides For Each Area Below
Moving to Wake Forest
Search Our Best Neighborhoods Guides For Each Area Below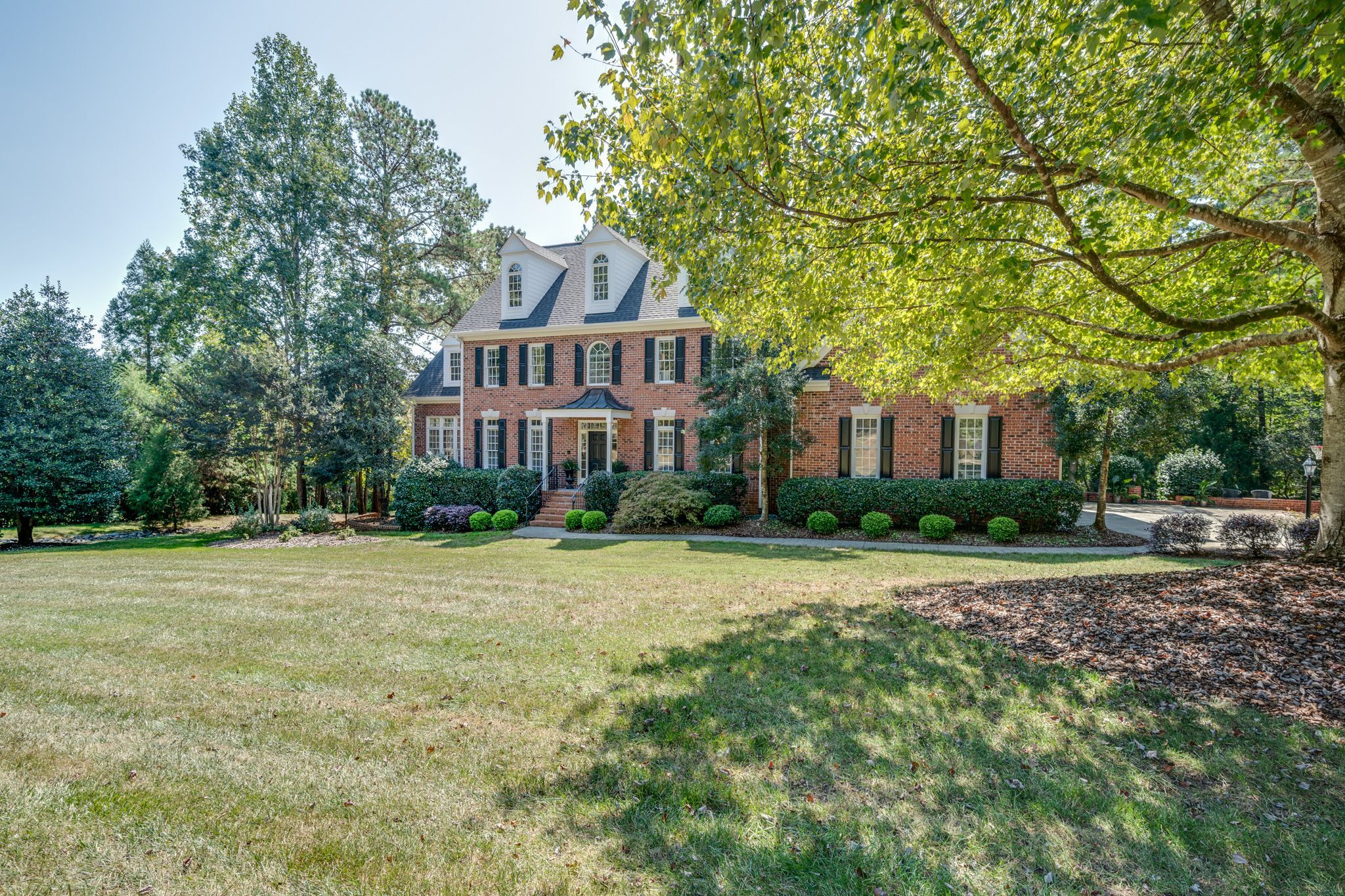 Find your new home
Search real estate and homes for sale