How to Sell a Home in Bad Condition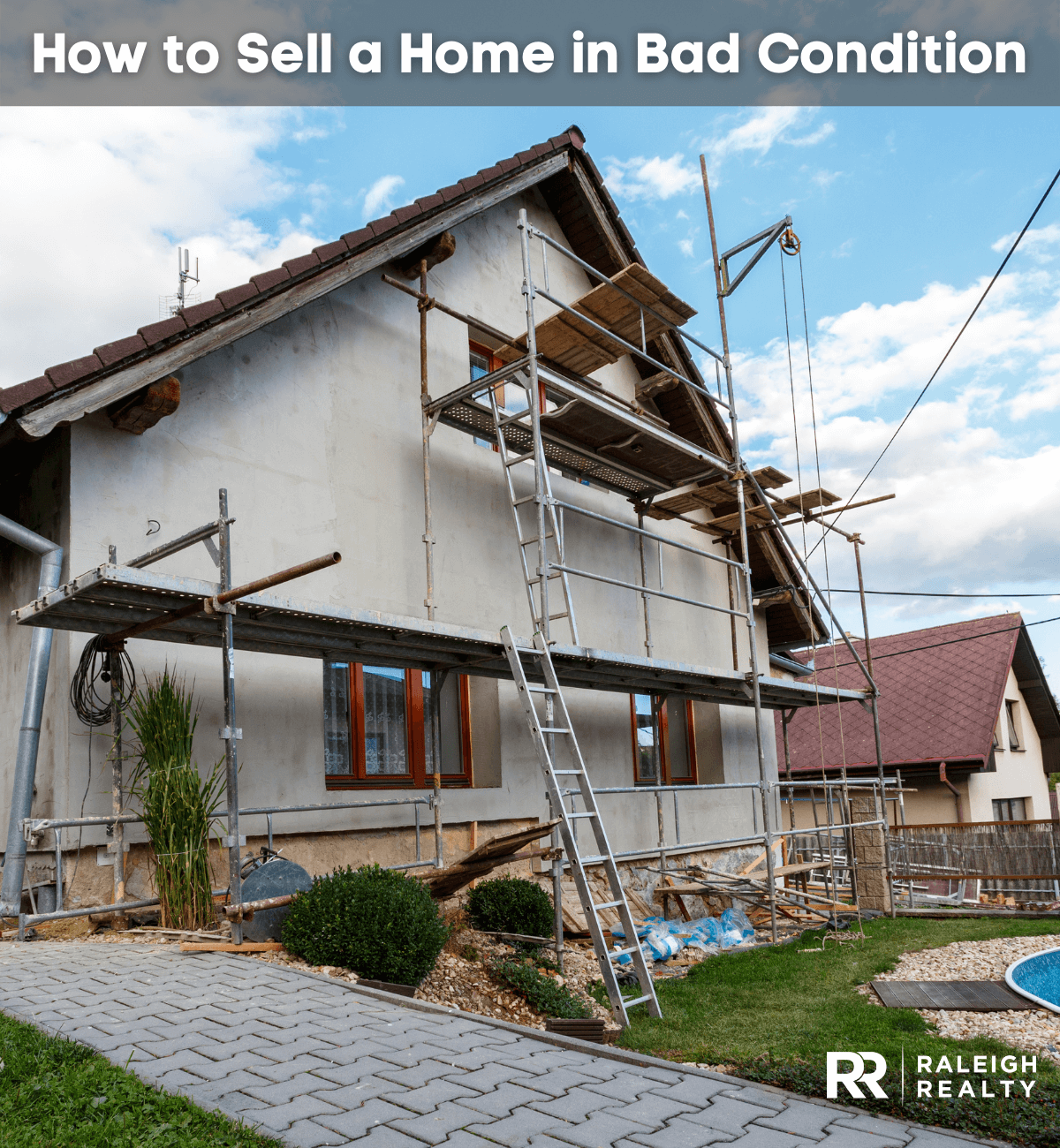 How to Sell a Home in Bad Condition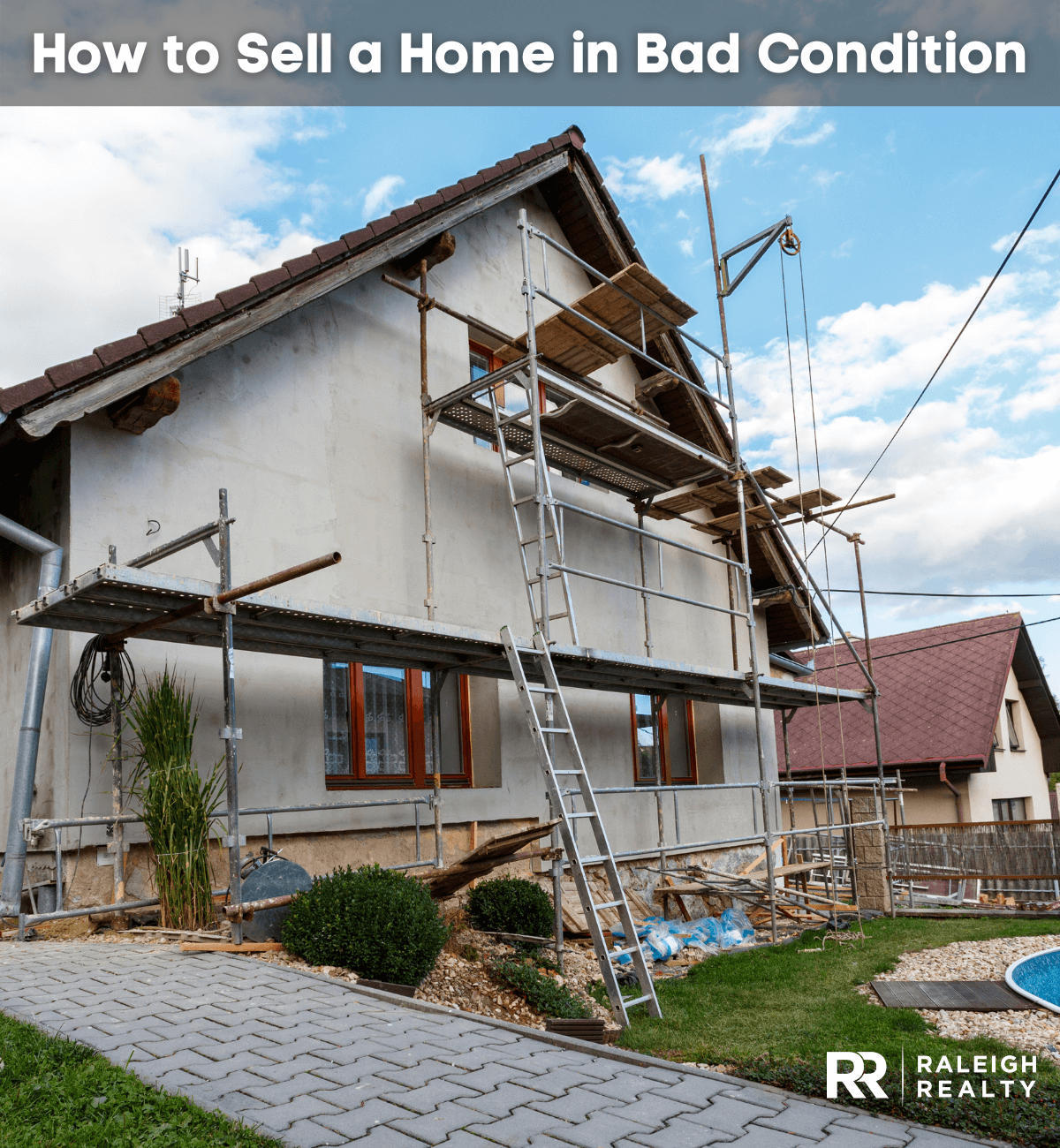 Chances are you came across this article because you're wondering how to sell a home in bad condition. 
Homes with beautifully updated kitchens, impeccable landscaping, in new condition will receive thousands of views online and will likely sell in a matter of hours instead of days. Homes in bad condition will be harder to sell - they can still be sold though!
So how do we go about selling a home in bad condition?
This topic is more complicated than it might sound, because "poor condition" is really a spectrum rather than a set description. Additionally, other factors like the real estate market and your location can impact what it means for you to sell a house in bad condition.
Let's take a deep dive into everything you need to know about selling a home in bad condition.
Is Your Home in Bad Condition? Let's Discuss
When people use the term "bad condition", they can mean a wide variety of things. There is a spectrum between homes that are uninhabitable and homes that are structurally sound but desperately in need of updates. Let's take a look at the different places your house might fall on the spectrum to help you understand how your house measures up.
Completely Uninhabitable
There are a number of things that could cause a house to be completely uninhabitable. These include:
Black mold
Extensive or severe roof damage
Serious electrical issues, such as frayed wiring or outdated knob and tube wiring
Serious plumbing issues, such as a nonfunctioning water heater, or corroded and leaky pipe
Termite infestation or damage from a termite infestation that has not been repaired
Asbestos or lead
Nonfunctioning HVAC system
Extensive or severe chimney damage
Extensive or severe foundation issues
All of these issues create a scenario where it is dangerous for someone to live in the home. Whether the uninhabitable conditions were caused by storm damage, careless renters, neglect, or something else, selling a house in poor condition can entail a different process than selling a home that is habitable.
Visually In Need of Repairs
The next spot on the spectrum is when a house is habitable but has a number of repair issues and flaws. A home inspector might deem a house of this sort to be in "fair condition" rather than "poor condition".
However, there are a number of issues that still might lead real estate agents and buyers to consider a house to be in bad condition. These include:
Significant roof damage
Some plumbing problems
Some electrical issues
Significant foundation issues
Significant wood rot
Damaged and outdated kitchen
Damage flooring
Damaged and outdated bathrooms
Failing yet still working HVAC system
Nonfunctioning or damaged light fixtures and faucets
As you can see, these conditions do not necessarily make a home uninhabitable but they still pose major problems.
Structurally Fine But in Need of Updating
Lastly, some houses might be structurally fine but there are some issues with deferred maintenance or the need for general repairs. A home inspector might find a house in this condition to be either "fair" or "good". However, some buyers and their agents might still claim a house of this sort is in poor condition.
Even when the bones of your home are good, certain issues can give your house a bad reputation. These include:
An outdated kitchen
Outdated bathroom
An interior that is cluttered or dirty
Peeling or dingy paint
Stained or dirty flooring
Overgrown, dead, or neglected landscaping
Outdated light fixtures or faucets
Whether the exterior including minor wood rot or peeling paint
As you can see, many of these issues are much more minor than with other homes on the spectrum of poor condition. These are more superficial repairs that might be worth making before putting your house on the market.
Selling a Home in Bad Condition: The Options
When you are selling a house in poor condition, you have a number of different options. Depending on whether the problem is more superficial or more severe, you will have to decide how much you want to invest in the property before trying to sell it.
Selling a House As Is
When a house is in uninhabitable condition, you likely won't be able to sell it to a traditional homebuyer. This is because even if you found a buyer for your home, they will likely struggle to get financing for a house with significant structural or other major issues.
This doesn't mean that you cannot sell your house, however. If you have a house in bad condition and are not interested in or able to make the necessary expensive repairs, you might think about selling your house as-is to a real estate investor.
When you sell a house as is, the buyer typically pays in cash. This means that they do not have to receive funding from a lender. It also means that you can sell your house without a real estate agent so you can save money on the commissions.
On top of that, you won't have to deal with any closing costs when you sell your house as-is to an investor. If there are any outstanding house payments, tax liens, or financial obligations, the investor will usually pay these.
If you are in a real bind and need to sell your house fast, this is probably the way to go. Some home buying companies claim that the closing on your property can happen in as little as seven days. Typically, they will give you a no-obligation cash offer that you can choose to accept or deny.
When you are selling a house as-is, you don't have to make any of the repairs or upgrades that you would if you were putting the house on the market. If you're in a hurry to sell your property, don't have the money to make the fixes, and don't want to deal with the long-drawn-out process of preparing, staging, listing, and selling your home, selling your house as-is could make sense.
Just because you are selling your house as-is, though, it does not mean that you don't have any responsibilities. In most states, it is your legal obligation to disclose any problems you know about.
Also, you can still do some work to help boost the value of your home without making major repairs. Decluttering and depersonalizing the home, deep cleaning, cleaning the carpeting, and getting the yard in order might help fetch you a higher price.
While this can make sense for some people in certain circumstances, there are definitely some downsides to selling your house as-is as well. Firstly, the offer you receive from a real estate investor will be on the low end of the spectrum. They are an investor, after all, and they will be planning on fixing up the house to rent it out or to flip it for profit.
Secondly, there are a lot of scams out there when it comes to buying houses for cash. It's important to do your research and look into companies before you sign any paperwork. You should never have to give one of these companies any money, even if it seems like a nominal amount.
Look around online for other people's experiences with real estate investors and home buying companies. Ask your friends and family that have sold their house as-is how their experience was with the investor they worked with.
Some of these companies are looking to prey on people who are in unfortunate circumstances. They will offer far too little money and try to take advantage of you. If it seems like an investor is pressuring you are manipulating you into accepting a subpar cash offer, just walk away.
Making Minor and Cosmetic Repairs
If there is a long list of repairs that your house needs, this can be intimidating to buyers. Knocking some of the cosmetic and lower cost repairs off of the to-do list can help make your home appealing to more people.
When people are looking to buy a fixer-upper home, they are incorporating their projected spending into how much they are willing to pay.
While you might not have the time or money to replace your roof, do a kitchen remodel, or put in a new HVAC system, there are a lot of low-cost repairs you can make to spruce the place up. These include:
Replacing outdated light fixtures
Repainting the interior
Refinishing existing cabinets
Replacing old faucets
Sprucing up the landscaping
Replace missing fence boards
Some of these repairs are smaller than others. Replacing outdated light fixtures might cost you a few hundred dollars while refinishing your cabinets will likely cost a few thousand dollars.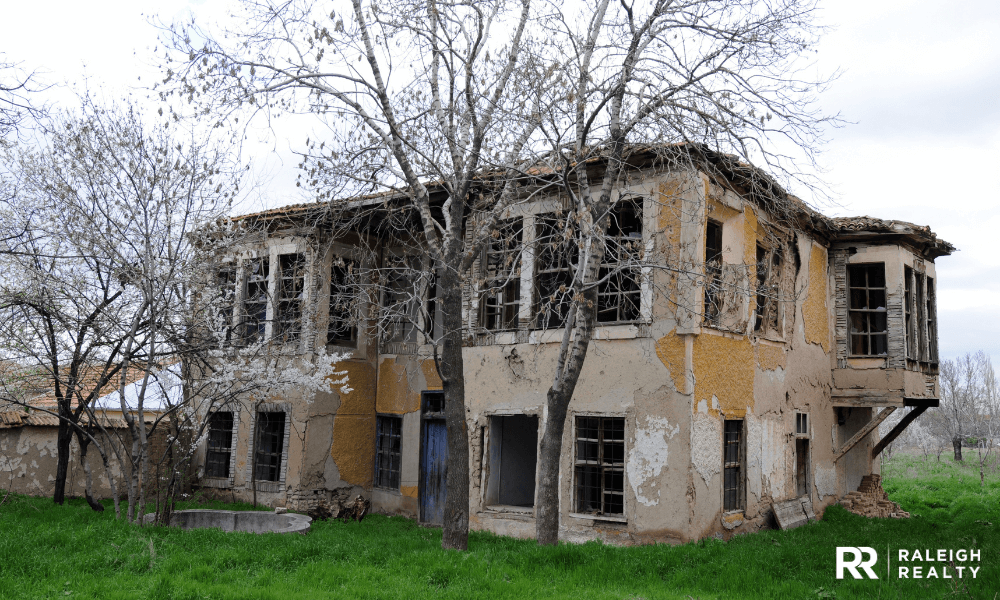 Investing in Upgrades and Major Repairs
If you have time and money on your side, you might decide to fix up your house before selling it so that you can find a buyer more easily and fetch the highest price for your home.
If you choose to go this route, you'll want to be very considerate of how much money you are investing and how that will reflect in the price of the home.
Some major repairs and upgrades that you might consider making before listing your house include:
Updating a bathroom: A complete renovation, on average, will cost $35,000
Replacing flooring: The price will depend on the flooring type, but on average it will cost between $2,200 and $7,400
Updating kitchen: A complete renovation or upgrade can cost between $38,300 and $68,000
Replacing appliances: A new oven, fridge, and dishwasher will cost roughly $2,200 and the cost of install for each will be at least $100 if not more than $300
Roof replacement/repair: On average, this will cost you $7,000
HVAC replacement: The cost of a new unit and the installation is roughly $8,200
In some instances, it might make sense for you to make these types of major repairs or upgrades before selling your home. If your house needs many of these repairs, however, you might want to think about selling to a real estate investor. These investors are in the business of fixing up run-down houses, so they have a network of contractors and access to wholesale materials that means they might be able to spend far less money doing the same repairs.
Should You Invest Before Selling a House in Poor Condition?
When it comes time to sell your house, you'll want to run the numbers on whether it makes sense for you to make repairs or upgrades. There are a number of different things you will want to consider to help you make these decisions.
Current Market Conditions
One important consideration is what type of market there is in your area. Is your home in a hot seller's market where there is massive competition for homes and the values of houses are rising? If this is the case, you might do just fine selling your home without making as many repairs.
On the other hand, if you're in a buyer's market or just a slower market, you'll probably want to invest some money and time into sprucing your property up. Otherwise, you'll be forced with the choice of letting your house sit on the market for months or listing your home way lower than you'd like in order to get a faster sale.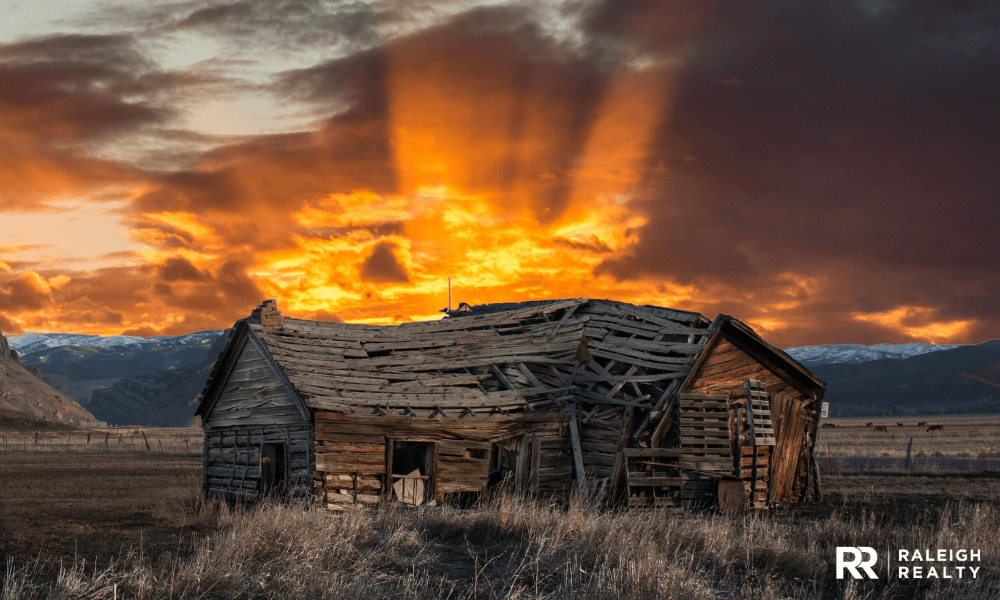 The Competition
Another thing you'll want to take into account is what the competition is like. You can look at other homes for sale in your area to get a sense of how much you should invest in fixing up your property.
For example, if your house is in a neighborhood where all the other homes are completely updated and remodeled and have awesome curb appeal, your home likely won't be that popular. If this is the case, without putting in any effort to make the house more appealing, you might have to sell your home for less than it would be worth in a different location.
On the other hand, maybe your neighborhood has a solid mix of houses in various states of run-down, completely remodeled, and everything in between. If this is the case, your house in a decluttered and clean state could stand a chance of getting a decent price.
ROI
It only makes sense to spend money to fix up your home if that money is going to get you a higher sale price. If an improvement costs you $2,000 and it fetches you $15,000 to $20,000 more on the sale price, then that's a great return on investment. On the other hand, you don't want to find yourself in the situation where you're paying $20,000 in order to only make $10,000 or $15,000 more on the sale price.
Do some research on which improvements are more likely to give you a positive ROI. Many expensive upgrades aren't necessarily worth doing if you are immediately selling your home. People typically do things like a kitchen or bathroom upgrade if they are going to enjoy these upgrades for several years before listing their house on the market.
You can take a look at seven home improvement projects that typically add value to homes here.
Inspections
If you're selling your home on the traditional market, your buyer's lender will most likely require an inspection. It's your responsibility in most states to disclose anything that you know is wrong with the property. However, you likely don't know everything that's wrong with your home, and the inspector will likely find some more issues to deal with.
Buyers typically use the home inspection report as a tool during negotiation. You can either negotiate with them for a lower price, agree to make some necessary repairs, or walk away from the deal entirely.
If you're selling the home as-is, it's fine to be straight-forward about the fact that you aren't going to make any upgrades or repairs.
Tips For Selling a House in Bad Condition
Each property is different and what makes sense for your home before you sell it is going to depend on a number of different factors. That being said, here are some general tips to help sell a house in any condition.
Shine a Light on What's Good About the Property
Have you ever looked at a real estate listing only to find that the property was way nicer in person than they made it sound on paper?
Your real estate listing is not the time to be a Debbie-downer. Brainstorming the positive aspects of your property and making sure your copy is written in a compelling way can help drive more buyers to set up a showing.
Even if your home is a little worse for wear, does it have a few of the mountains that are to die for? Or is your home located in a desirable school district or near a bustling city center?
Understanding what buyers are looking for can help you to write an ad that drives the most prospective buyers to your property. Maybe you chose to replace the HVAC system and upgrade to energy-efficient appliances. You'll want to make these aspects of your house front and center in the listing description.
Depending on the condition of your house and your sales price, it can be more or less reasonable to hire a real estate photographer. However, more often than not, having professional real estate photos taken of your property can help to ensure that your house is presented in the best possible light and garners as much interest as possible.
Be Honest About Its Shortcomings
While it's good to highlight all of the positives, it's also important to not downplay or even lie about the negative aspects of your home. Even if you were to lie about the condition of your home, it will all come out in the wash during the home inspection.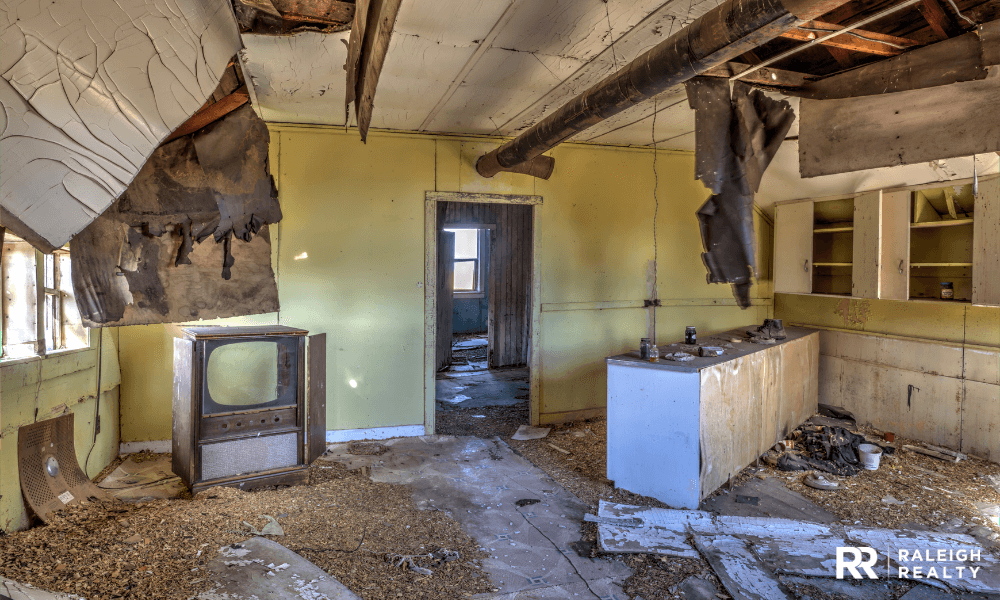 Take Care of Easy Repairs
If your home has been severely damaged in a storm, by water, or by fire, then there's not much point in repainting what's left of the interior walls. However, if your home is structurally sound but a little dingy or behind the times, knocking out some easy upgrades can help your home sell faster and for more money.
Small upgrades like fresh window screens, new landscaping, fresh interior paint, or re-finished cabinetry can make your home much more appealing and help you justify a higher asking price.
Price Your Property Right
One of the many reasons that it is almost always worth it to hire a real estate agent is that they can help you find the right price for your property. If you price your property too low, you'll be leaving money on the table. On the other hand, if you price your property too high, it can mean that it stands weeks or even months longer on the market.
Real estate agents have experienced without a price home so that you make as much money as possible without scaring away a bunch of initially interested buyers.
Decide What Concessions You're Open to Ahead of Time
It is common practice for buyers to try and negotiate on the sales price, and after the inspection report comes back, they might ask you to make repairs or lower the price even more. Having a firm sense of how low you want to go on the price and which repairs you're willing to make ahead of time can help you make sure you end up with a deal that works for you.
Be Patient
Lastly, if you're selling a house in bad condition or even fair condition, sometimes you just have to be patient. If your home isn't exactly move-in ready then it simply might take a little longer to find an interested buyer. Your real estate agent will probably discuss with you coming up with a timeline for reducing the price if you haven't gotten any bites after a certain period of time.
Selling a Home in Bad Condition in Raleigh, NC
Selling a home in bad condition is totally possible, but it means making some decisions about whether you want to improve the condition of the house before selling it or let a buyer or investor take care of the necessary repairs. In order to help determine your course of action, you'll want to take the real estate market, your location, and your own personal circumstances and desires in mind.
Is it time for you to sell your home in Raleigh? If you'd like any help getting your home sold let us know and we can give you a full market analysis!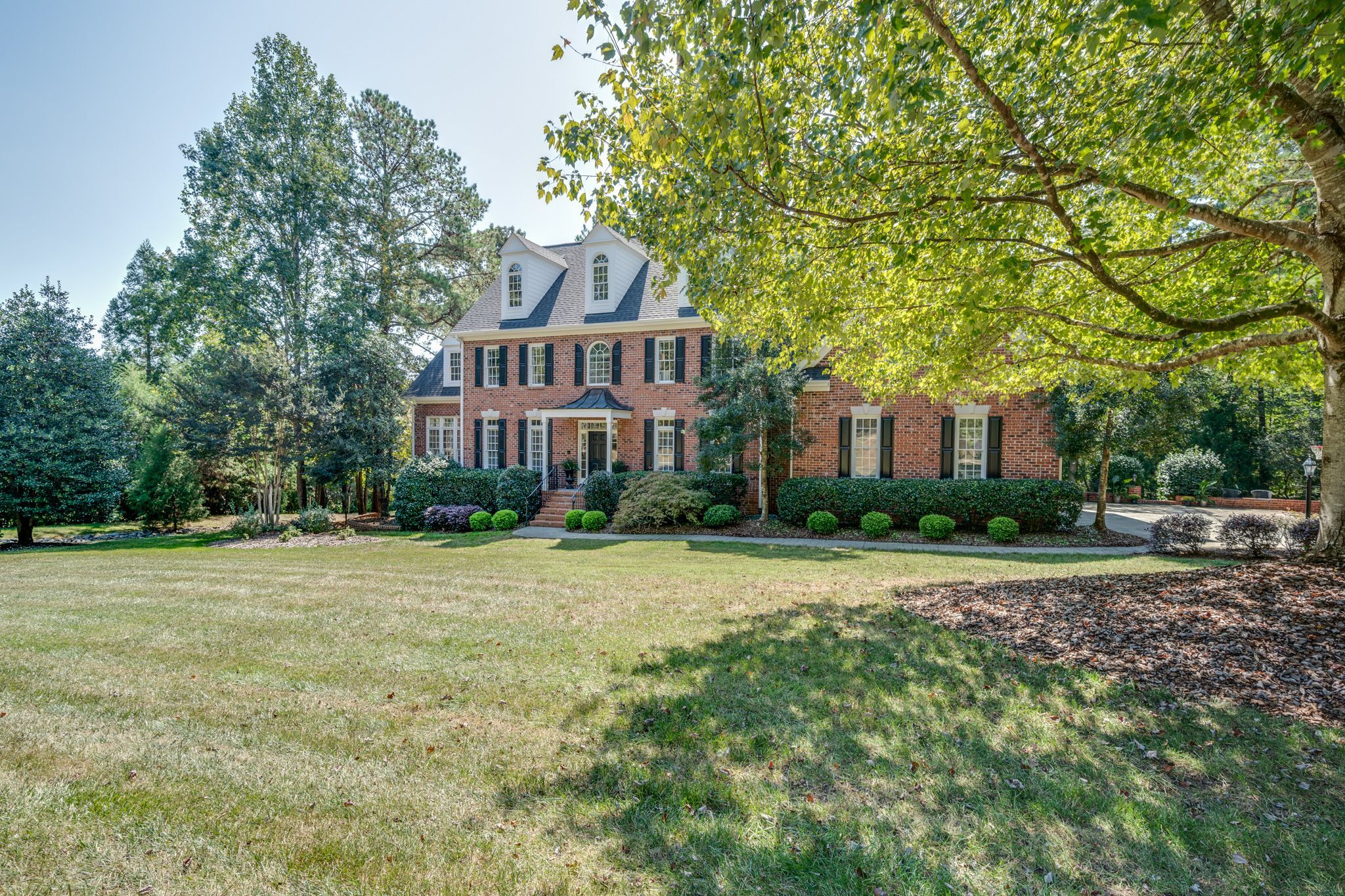 Find your new home
Search real estate and homes for sale