5 Things You Should Know BEFORE Moving to Chapel Hill, NC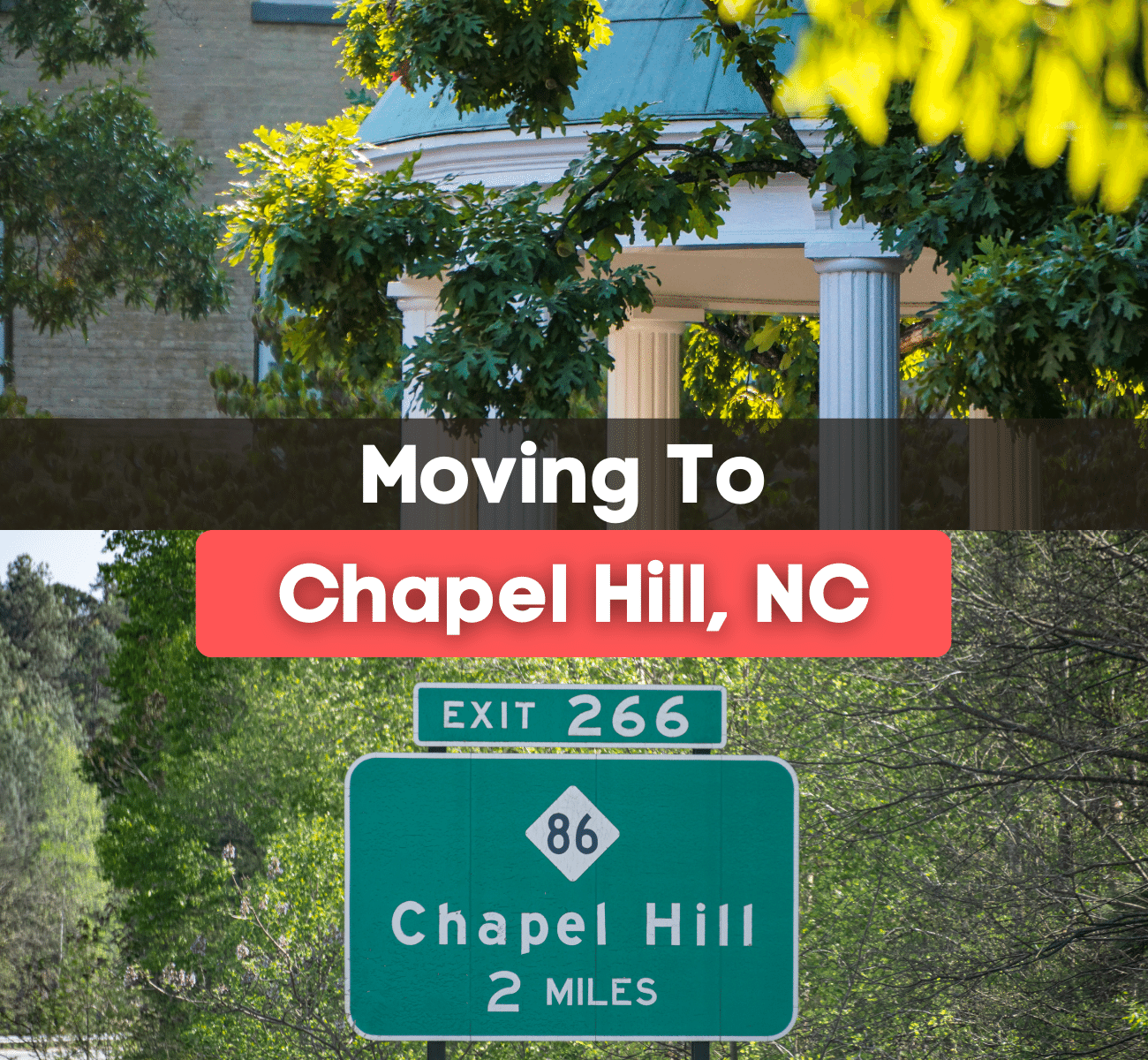 Living in Chapel Hill
Are you considering a move to Chapel Hill, NC? Here are five things to know about living in Chapel Hill. 
If you are moving to Chapel Hill, you will find out really fast why people love living here. In fact, we have Chapel Hill on our list of best places to live in North Carolina! So let's dive in and learn more about what it's like living in Chapel Hill. 
Chapel Hill has stood since 1871 and has grown into a city with a great deal to offer to anyone looking for a new place to call home. Some have called Chapel Hill the "southern part of heaven," and many who have spent time there would wholeheartedly agree.
Best known as the home of the University of North Carolina at Chapel Hill, this college town is beloved by college students, families, young professionals, and retirees alike. Recognized as a great place to live in Orange County, with a population of over 62,000 people, Chapel Hill offers beautiful homes for sale, diverse culture, small-town charm, and many professional opportunities. 
Home to several museums and historical sites, a growing economy, and a diverse population, this established college town offers more than one might believe at first glance. Moving to Chapel Hill, NC is more than just a change in scenery, it's a different way of life. Check out some of the best neighborhoods in Chapel Hill. 
Whether you are moving to Chapel Hill for school or are simply looking for a change of scenery an hour outside of Downtown Raleigh, it is no wonder that so many people want to call this popular Raleigh suburb home. In this guide, learn about the top five things that you need to know about living in Chapel Hill, North Carolina. 
Here is what you should know about life in Chapel Hill 
Chapel Hill is a College Town 
The University of North Carolina at Chapel Hill is one of the oldest public universities in the country, and its student body of more than 24,000 students makes up nearly half of the city's population. With North Carolina State University a mere 30 miles away and the acclaimed Duke University a stone's throw away in Durham, the entire area is considered to be highly educated.
These universities and the cities that support them are sometimes referred to as the "research triangle." This is about the Research Triangle Park (RTP), which was established in the 50s and became a growth center for all manner of research companies. The downtown area is effectively merged with the 730-acre campus, and its restaurants, bars, and shops are filled with students at almost any hour of any day. 
While Chapel Hill might be considered a college town, it is also a great place to live for school-aged children since Chapel Hill is part of the Chapel Hill-Carrboro City School System. As one of the best school systems in the nation, there are three high schools, four middle schools, and eleven elementary schools located in the district that serve more than 12,000 students. 
Check out these top-rated schools in Chapel Hill, NC: 
| | | |
| --- | --- | --- |
| Elementary Schools in Chapel Hill  | Middle Schools in Chapel Hill  | High Schools in Chapel Hill  |
| Elizabeth Seawell Elementary School | Margaret B. Pollard Middle School | Chapel Hill High School |
| Ephesus Road Elementary School  | Grey Culbreth Middle School | East Chapel Hill High School  |
| Estes Hills Elementary School  | McDougle Middle School  | Woods Charter High School  |
*Data Sourced from GreatSchools.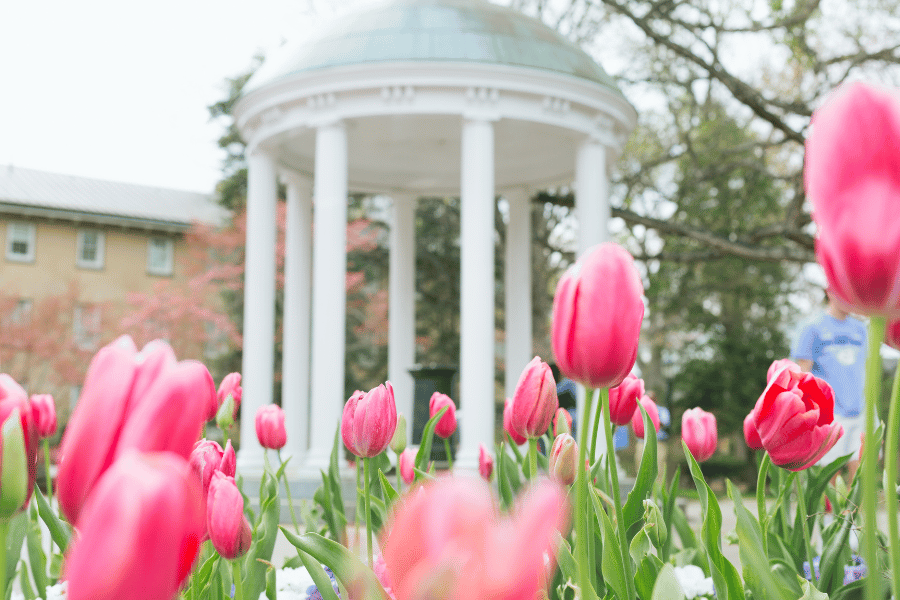 Economy and Cost of Living
Almost a quarter of Chapel Hill's professionals work in the sales, office, or administrative support fields. Many of the admin jobs are connected to the university, but that is not the length and breadth of your potential employment options in the city.
Business, finance, material production, and transportation are the other largest sectors of employment, and while the work may be limited at times, there are still plenty of opportunities to be found if you have the drive and/or flexibility to make the available jobs count. 
The median household income sits around $77,037 a year, which is part of what makes the city so affordable. If you haven't already, check out the homes for sale in Chapel Hill, NC. 
Many of the people relocating are coming from much less affordable places, whether it's the Northeast or the West Coast. Job growth is holding at 2.1% over the last year, and the job market is predicted to increase in ten years by 36.9%. Between Chapel Hill and its neighboring cities, such as Raleigh, Durham, and Cary, you will likely find a great job right away.
With a cost of living that is 2% higher than the national average, Chapel Hill is a relatively affordable place to live. Even though Chapel Hill is considered more expensive than living in Raleigh, utility costs are 13% less expensive than the national average, and transportation expenses are 7% less. Housing costs are 10% higher than the national average, and grocery expenses are 1% higher. 
| | |
| --- | --- |
| Cost of Living Item  | Average Price in Chapel Hill |
| Energy Bill  | $154.54/month |
| Phone Bill  | $166.25/month |
| Loaf of Bread | $3.92 |
| Gallon of Milk  | $2.45 |
| Bunch of Bananas  | $3.39 |
| Doctor's Visit  | $133.03 |
| Dentist Visit  | $114.78 |
| Veterinary Visit  | $55.14 |
*Data Sourced from PayScale.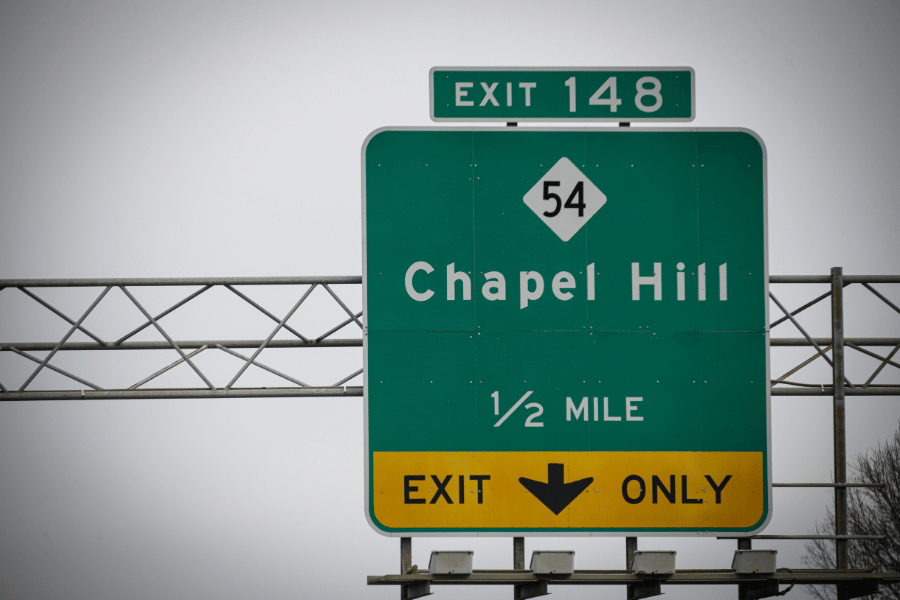 Real Estate 
The housing market in Chapel Hill is relatively stable, but prices and costs of living are higher than some may like. The median home price is around $967,376, and the average price per square foot is $320, which is higher than the national average. 
Depending on where you're moving from, that may be a beautiful thing or a painful one. If you're coming from some of the other nearby areas in North Carolina where you can pull in a one-bedroom for an average of $450, including water and lights, then it may be a bit of a sticker shock. Known for having a very competitive housing market, most homes for sale in Chapel Hill get multiple offers and sell for above the listing price.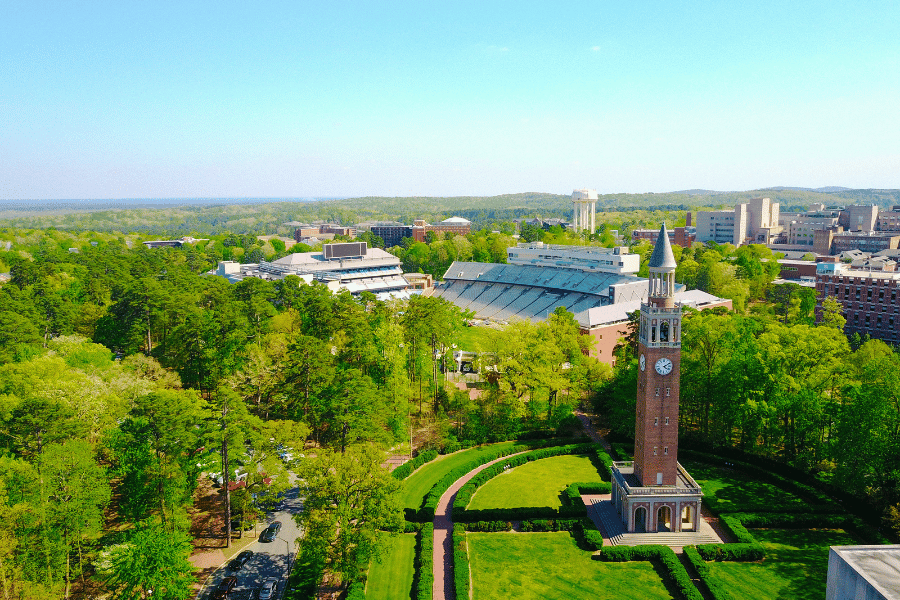 A Foodie's Paradise
Chapel Hill is one of America's "foodiest small towns,"  says Bon Appetite magazine. The college population has fueled the development of a truly wonderful social and restaurant scene, not to mention the nightlife.
If you're looking for a place to enjoy a beer and Chapel Hill's famous "flying burrito," you'll have no problems finding it. Eclectic watering holes like 411 West and Top of the Hill Restaurant and Brewery are some favorite local spots, but in truth, there are almost too many to choose from. Check out the best restaurants in Chapel Hill! 
Things To Do in Chapel Hill
There are quite a few interesting things to do in Chapel Hill, and while many of them are connected to or associated with the University, these are nonetheless unique spots that are well worth checking out.
If you're looking for something artistic, there is the Ackland Art Museum. If you're looking to get a bit of history, you could check out the Carolina Basketball Museum or the Chapel Hill Museum. The Kidzu Children's Museum is a fun stop for anyone with young ones looking for a cool weekend trip, and the North Carolina Botanical Garden or Coker Arboretum will give you some variety if you just want to explore something natural and beautiful.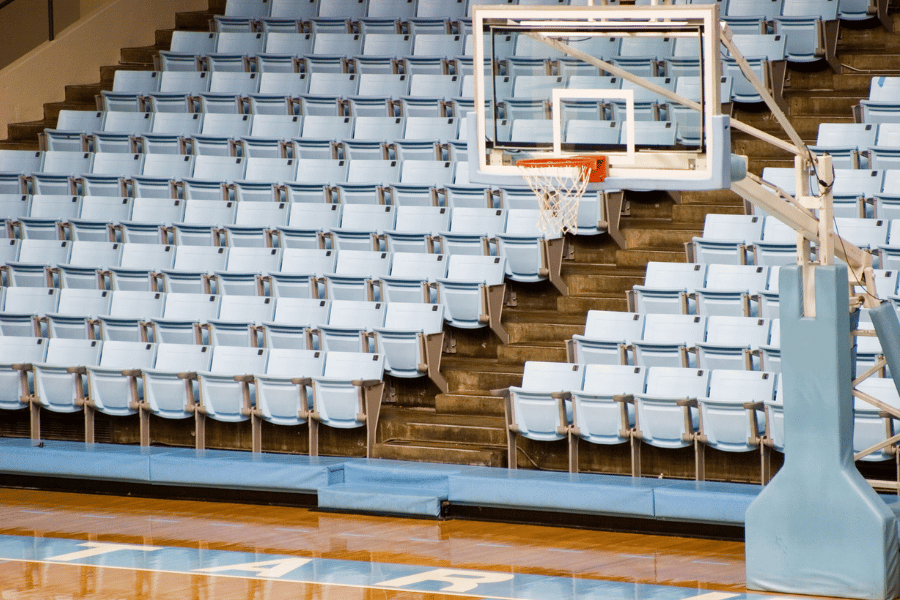 Pros and Cons of Living in Chapel Hill 
Pros: 
Strong economy 
Job opportunities 
Attractive college town 
Many things to do 
Top-rated restaurants 
Excellent education 
Strong housing market 
Cons: 
High housing prices 
High humidity 
FAQs 
Here are some common questions about moving to Chapel Hill, NC. 
Is Chapel Hill, NC, a good place to live? 
Chapel Hill is a great place to live that offers a mixture of urban and suburban living alongside a vibrant arts scene, strong housing market, and thriving job market. 
Is Chapel Hill more expensive than Raleigh? 
Living in Chapel Hill is 13.3% more expensive than living in Raleigh, and housing costs are 32.6% more expensive than in Raleigh. 
Moving to Chapel Hill, NC - Final Thoughts
If you've been around a lot of the U.S., you know that every town has its pros and cons, and you have to consider them and your own personal lifestyle before you make a move.
Moving to Chapel Hill, NC, may not be the right choice for everyone, but if you're looking for a place with a lot of action packed into a small space, this might be a good destination to consider.
For students, this may be the perfect place to get a great mix of higher education, nightlife, and business opportunities. Low crime rates, high average pay, and moderate weather help make Chapel Hill a real contender for anyone looking to make a change.
#chapel-hill-idx#
Additional Neighborhood Information:
Search Homes for Sale Below
Homes for Sale in Zebulon
Search Our Moving To and Living in Guides For Each Area Below
Moving to Wake Forest
Search Our Best Neighborhoods Guides For Each Area Below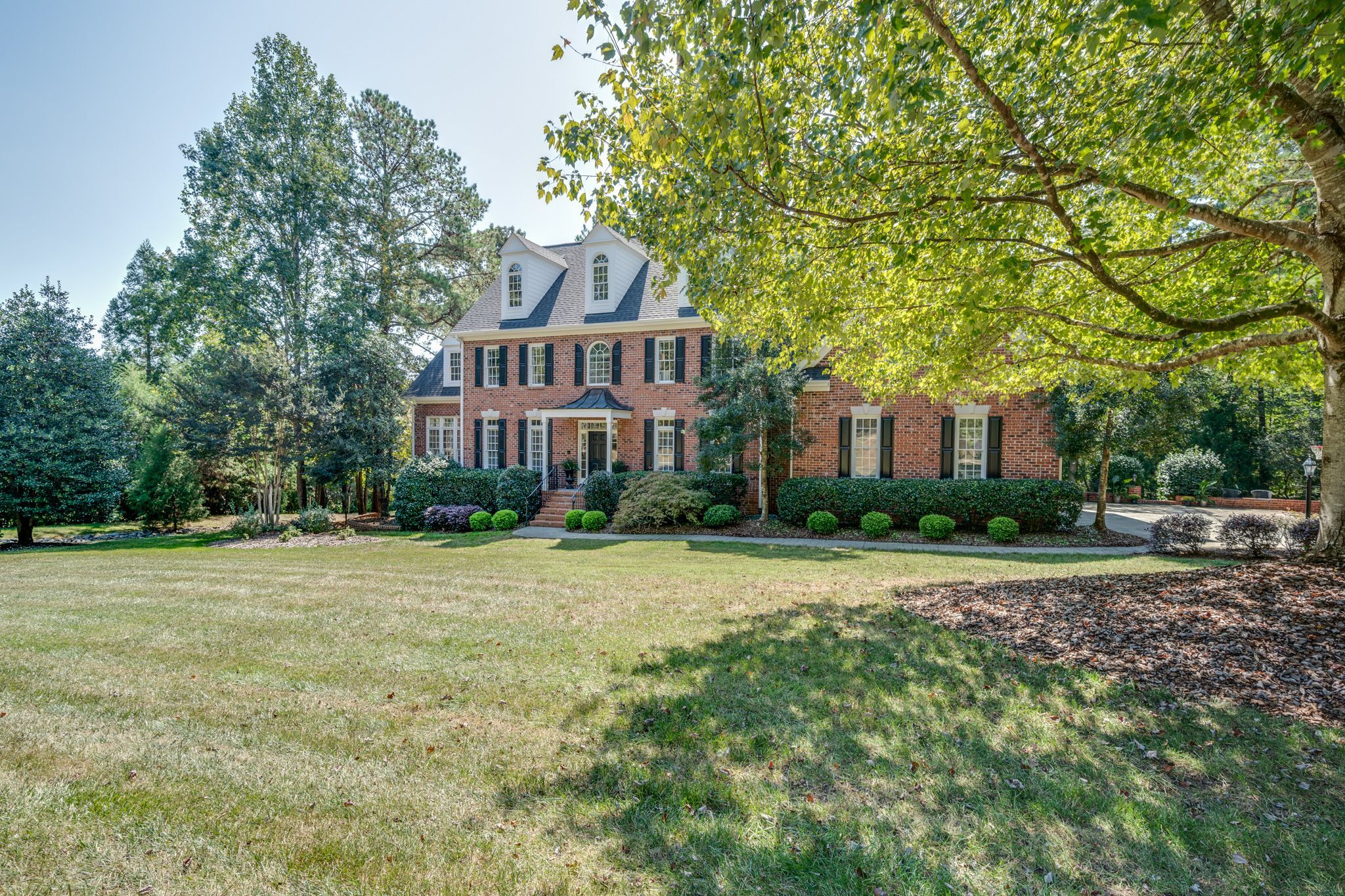 Find your new home
Search real estate and homes for sale