12 Things to Know BEFORE Moving to Durham, NC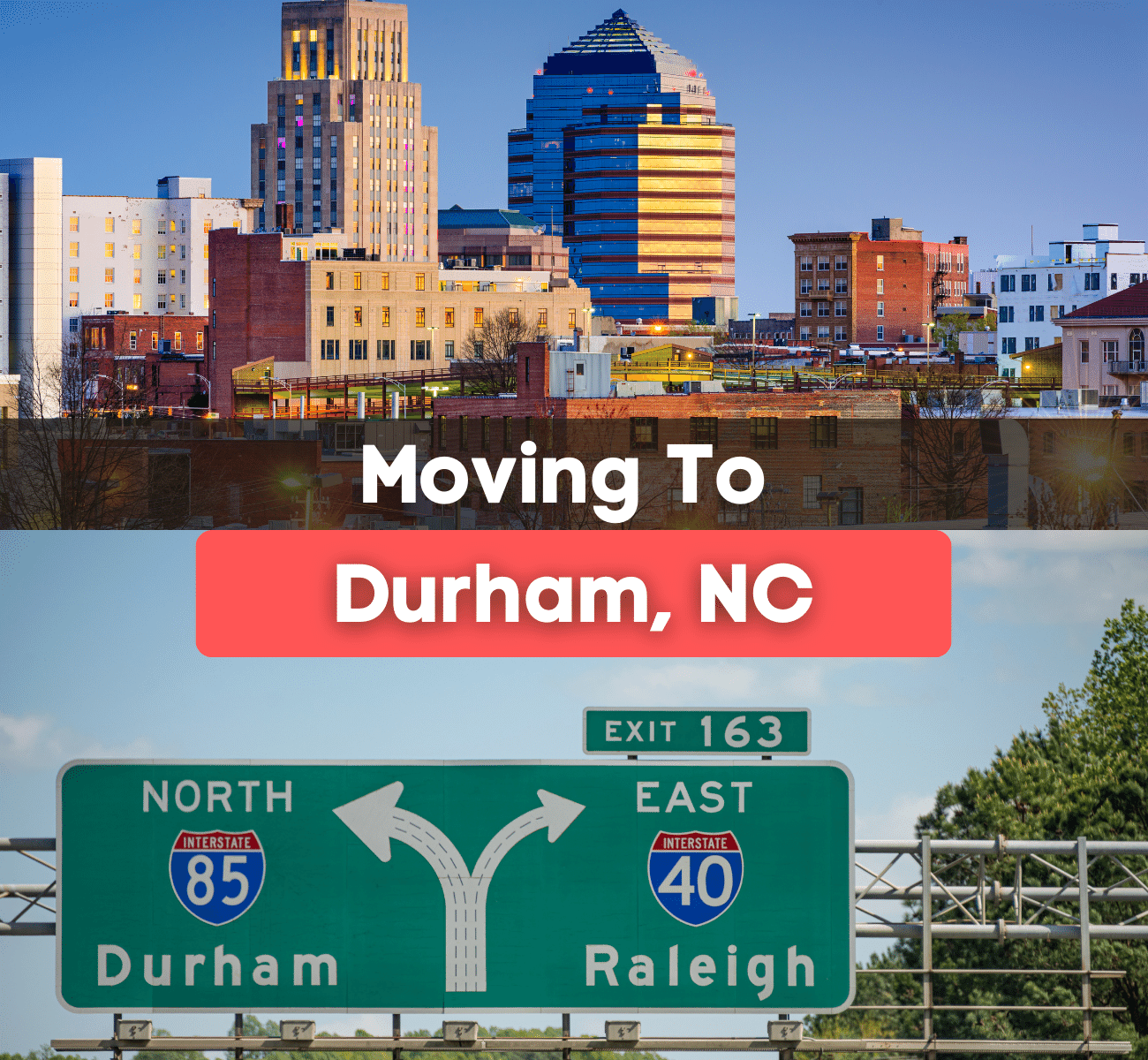 Living in Durham
Are you moving to Durham, NC? Here are 12 Reasons You'll Love Living in Durham.
Our team has helped thousands of people relocate to North Carolina, and Durham is one of the most popular locations where people choose to settle down. We have helped these families determine if Durham is the right area for them with our blogs, over the phone, or with Zoom meetings, and we would be happy to help you do the same if you'd like to contact us directly or call us at 919-249-8536. You can jump over to the homes for sale in Durham page to learn more about locally available homes.
While moving can be stressful and overwhelming, especially when learning about new areas, this article will help determine if Durham, North Carolina is the right fit for you. There are so many things to do in Durham, which you will find in this article. The city is located just west of Raleigh and North of Chapel Hill and has a population of around 275,000.
Durham is huge in the technology and healthcare industry. Companies like Apple, Facebook (Meta), Google, Amazon, and more make the Triangle area of NC a primary part of their growth plans.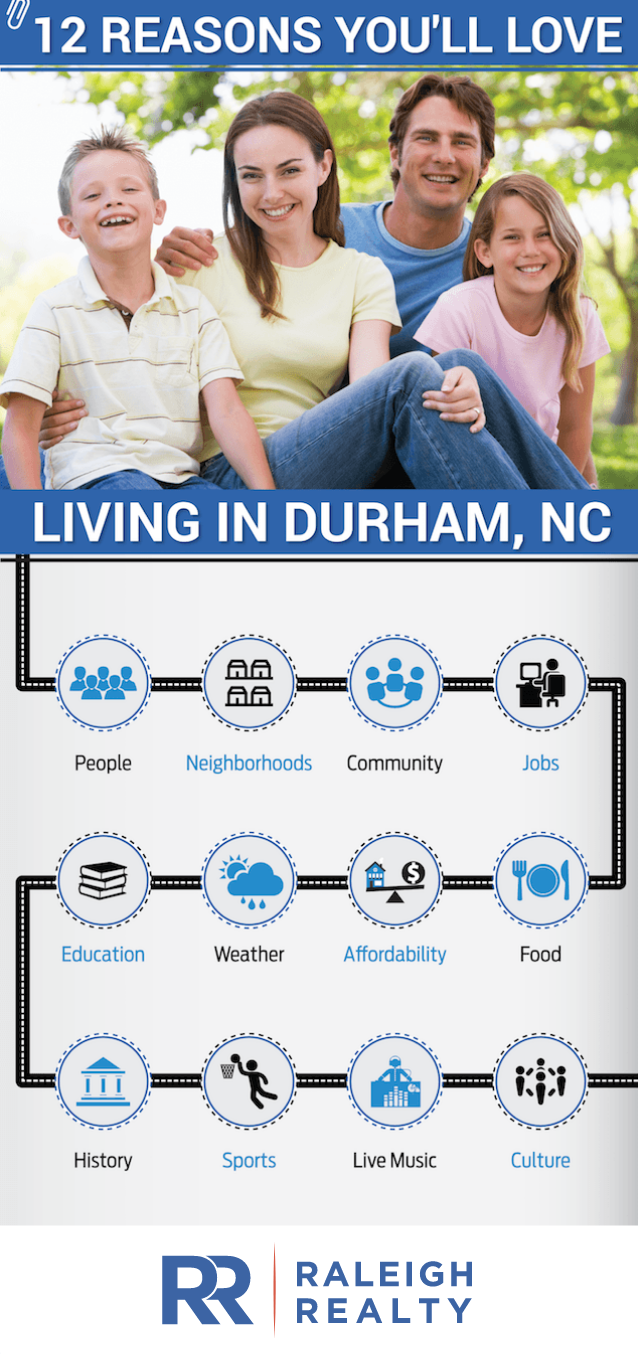 Here Are 12 Things to Know Before Moving to Durham, NC
The People you Meet
One of the best parts about Durham is the great people you meet in the city. With a population above 260,000, Durham is a mid-sized city with great personality and character.
The backbone of Durham is Duke University, one of the best colleges in the country. The University and students make the city something special. If you have the opportunity, it's worth checking out.
With 1.2 million people in the Raleigh-Durham area, you will never have new people to meet.
Great Neighborhoods
Durham is home to some of the best neighborhoods in the Triangle area, especially if you love living among mature trees yet near the action. Feel free to drop us a line in the comments section below to let us know what type of neighborhood or community you are looking for, and we will jump in with some recommendations.
The Brightleaf community is new in Durham near RTP, Brier Creek, and offers easy access to Raleigh.
Community
The community is one of the best reasons to relocate. Durham has an incredible feeling of society, directly resulting from the city's history, culture, Duke University, and the number of people transitioning to North Carolina.
With the growth that Durham is experiencing, it's no wonder so many people were not born in the city. The secret is out; Durham is a great place to live. People from the Northeast and West Coast are moving to Durham for the same reasons listed in this article.
Job Opportunities 
The Research Triangle Park, the hospitals, and the schools are the backbone of economic opportunity in Durham. The city is a fast-growing hub for technology and medicine. Recently, companies like Amazon and Google have chosen the Triangle to set up new warehouses and offices.
The Triangle area has one of the best unemployment rates, and Durham's neighbor, Raleigh, has been ranked the #1 place for job happiness in the country.
Moving to Durham with or without a job will all work out for you. There are plenty of ways to get started with employment in the triangle so that you can handle your expenses, as well as ways to move into new, more permanent roles. Fortunately, with the growth of Raleigh-Durham, there is job opportunity all around the Triangle.
If you're looking for jobs in Durham, let us know, and we may be able to connect you with someone to help.
Delicious Food
Durham is one of the hottest foodie destinations in the south and one of the city's best-kept secrets. You will love the Brightleaf area if you enjoy good food, drink, and entertainment. Loaded with great restaurants, you can see a picture of the square here.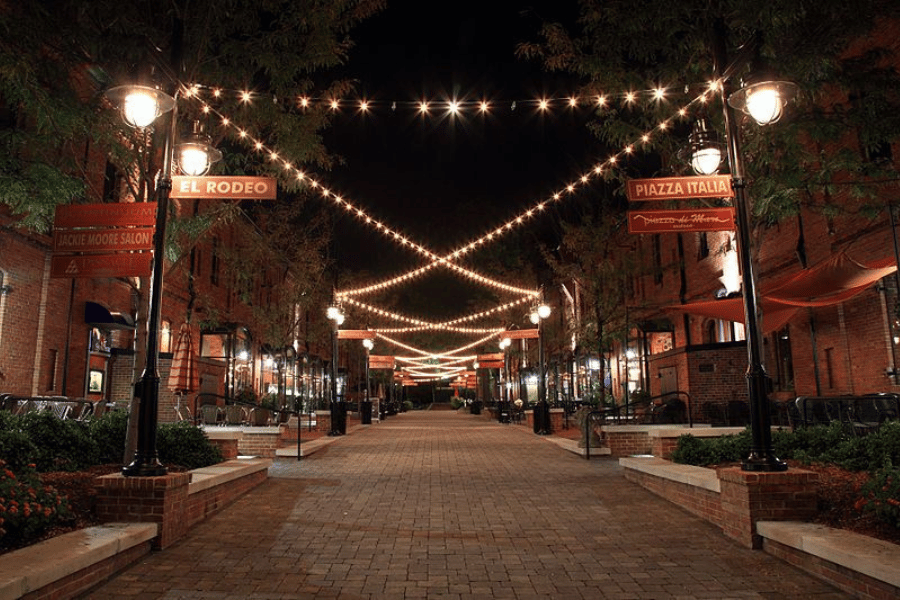 Southern Living rated Durham as the South's tastiest town, and it's an award that was earned.
If you can visit Durham, be sure to check out Dame's Chicken and Waffles, it constantly shows up on the list of best restaurants in the area!
Be sure to check out Amber Watson's blog, Bites of Bull City, where she does an incredible job keeping the locals up to date on current restaurant openings and happenings, as well as an excellent place for outsiders to learn more about Durham Restaurants.
Affordability
One of the biggest reasons people are moving to Durham is affordability. The affordability of the Northeast and the West Coast is driving people to look for a better quality of life in North Carolina. A massive influx of people is relocating here specifically for affordability and economic opportunity.
Is Durham, NC, an expensive place to live? Housing expenses in Durham are 9% more than the national average, while utility costs are 12% lower than the national average. For retirees, the cost of living in Durham is 1% higher than the national average, making it a relatively affordable place to live. 
If you're looking to buy real estate, have a steady job, and send your kids to good schools, the Raleigh-Durham area is a spot to check out. There is a reason why the city is growing so fast. People love living here.
| | |
| --- | --- |
| Cost of Living Item  | Average Price in Durham, NC  |
| Median Home Price  | $625,360 |
| Energy Bill  | $155.96/month  |
| Phone Bill  | $167.77/month |
| Doctor's Visit  | $145.65 |
| Dentist Visit  | $125.66 |
| Loaf of Bread  | $3.88 |
*Data Sourced from PayScale. 
Weather
The weather in Durham is reason enough to make the move. In December you can wear a T-shirt. Thanks to the weather, many of the folks relocating to Durham are doing so.
Mild winters are one of the main reasons people from the northeast continue to move south. If it snows, it is typically gone within a day, and the snowfall is usually little to begin with.
Nine months of the year, the average high is sixty degrees and above, making it easy for those transitioning from harsher climates.
The image from weather.com shows the average monthly temperatures and what to expect should you relocate to Durham.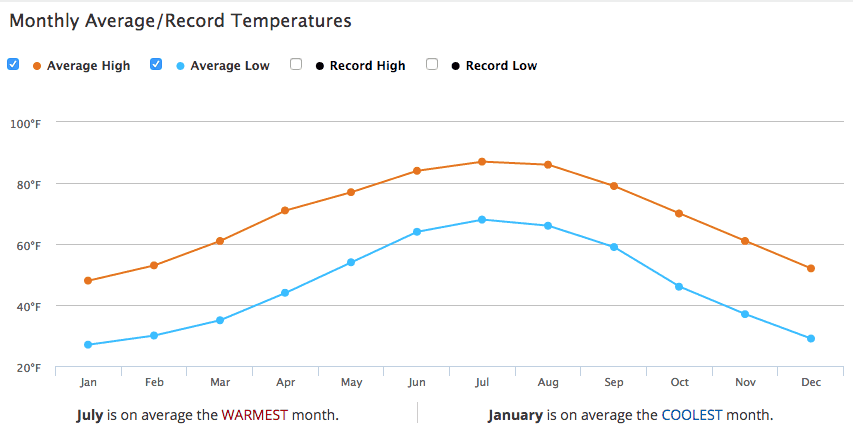 Education
Forbes ranked Raleigh and Durham as two of the top three most educated cities in the United States. There is a high importance on education in the Triangle area, which stems from the local universities. With Duke University, the University of North Carolina at Chapel Hill, and North Carolina State University all within a 30-minute drive from one another, students have an excellent opportunity to continue their education at a great local University.
Niche and GreatSchools are two websites that do a great job helping potential students understand which schools are the top-ranked in Durham, NC. For those moving with school-aged children, Durham is also home to top-rated public schools in the Durham Public School District. 
Check out these highly-rated schools in Durham, NC: 
| | | |
| --- | --- | --- |
| Elementary School | Middle School | High School |
| Pearsontown Elementary School  | Rogers-Herr Middle School  | J D Clement Early College High School  |
| Easley Elementary School  | Durham School of the Arts  | Durham Schools of the Arts  |
| Burton Elementary School  | Lakewood Montessori Middle School  | Research Triangle Academy  |
*Data Sourced from GreatSchools. 
History
Durham is the county seat of Durham County, making up a large part of the Triangle area.
Durham's growth began to explode after the Civil War, on the heels of the fast-growing tobacco industry. For a long time, Tobacco has been what Durham, NC, was known for. When the armies passed through the city, they fell in love with their milder tobacco and started ordering it via the mail. That is when 'Bull Durham Tobacco Factory' was born.
Are you familiar with Duke University? Here is how the name came about:
The rise of Durham's economic growth began with the tobacco industry as the Bull Durham Tobacco Company and the W. Duke and Sons Tobacco Company began to thrive and prosper. Washington Duke, the owner of W. Duke and Sons Tobacco company, raised sons who became excellent businesspeople in Durham. They formed a monopoly on the smoking and tobacco industry by 1900. By 1910 the Federal Government had to step in and break them up under antitrust laws.
If you live in Durham, you know about Duke Energy, the company that powers the city and its neighbors. Duke University and Duke Energy are connected to the Duke's, who are critical players in Durham's early economic growth. Duke Power (now known as Duke Energy) made the Dukes far more money than tobacco. In 1924, John Duke honored his Father with a philanthropic foundation to support Trinity College. Trinity College then changed its name to what is known today as Duke University.
The Triangle area comprises Raleigh, Durham, and Chapel Hill and supports great universities like Duke University, University of North Carolina, NC State University, and more. The Durham area is known as one of the most educated cities in the country after a Forbes study shows Raleigh and Durham at #2 and #3, respectively.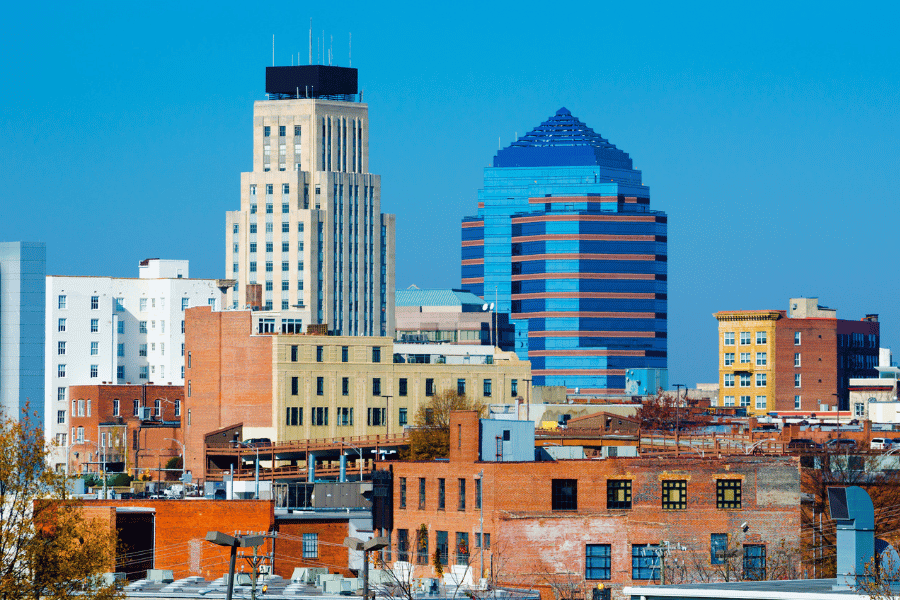 Sports
Durham is a college town. If you love sports and move to Durham, you must immediately choose your allegiance to Duke, UNC, or NC State.
Football and Basketball are the two most popular sports in the area, though baseball is also seeing some serious growth! The Durham Bulls are a minor league baseball team in Downtown Durham. The neighboring city of Cary is home to the USA National Baseball Training Complex.
With so many universities in the area, a game is almost always played in all seasons. 
The Carolina Hurricanes are the city's only professional sports team within a twenty-minute drive. They play in Raleigh at the PNC Arena.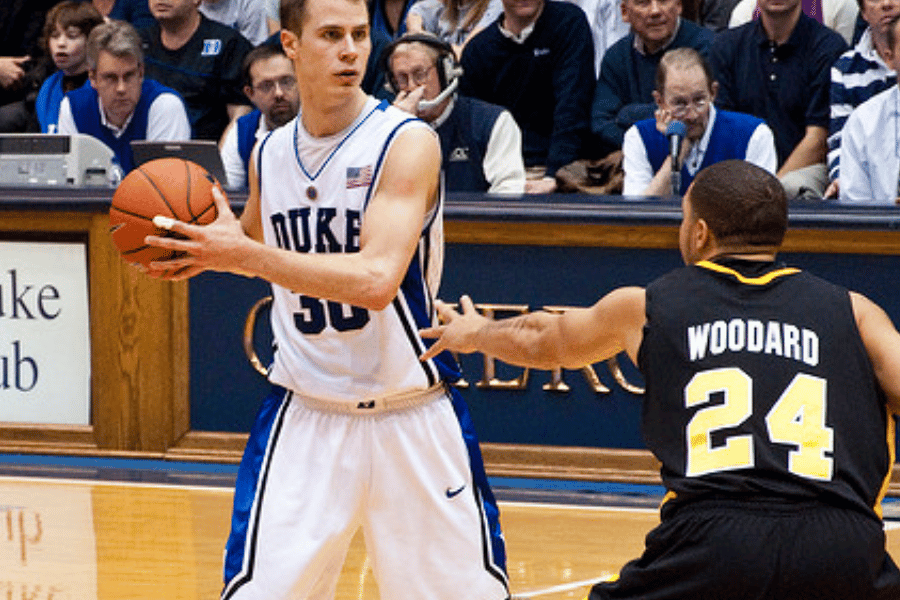 Live Music
If you love music, you're going to love the Triangle area. Music is one of the most underrated aspects of the Triangle. Live music can be found anywhere in the Triangle. Motorco Music Hall, The Pinhook, and The Blue Note Grill are great spots to enjoy live performances, drinks, and good food.
Durham has become a hip city with many performing arts, new coffee shops, breweries, and restaurants. This has carried over to the music scene, with tons of great contemporary artists performing live all around the city.
There are many options for live music in the Durham area, and you can branch out to neighboring cities, including Raleigh, Chapel Hill, Cary, and more.
Culture
One of the best parts of Durham is how rich the history is. The city does a great job keeping its history alive with the culture. Durham is a city founded on the back of the tobacco industry. Earlier in the article, we touched on the history of Durham and how the fast-growing tobacco industry turned into the "Bull Durham Tobacco Factory." Durham received its nickname, 'The Bull City,' from the tobacco factory.
The Tobacco company quickly became a hit, and the Federal Government had to step in to break up a monopoly the city of Durham had created on the smoking and tobacco industry.
The Duke's, owners of the Duke and Sons Tobacco Company, quickly turned their focus to energy (Duke Energy) and started making far more money than they did with tobacco. In 1924, John Duke honored his Father with a philanthropic foundation to support Trinity College, and it became Duke University. 
Common Questions About Durham: 
Is Durham a Good Place to Live? 
Many folks have written reviews online about living in Durham, and the city was recently ranked as the 23rd best city to live in the United States by Livability. That score should only continue to improve since Durham is committed to being great and finding ways to improve, whether increasing the jobs or building more infrastructure.
Living in Durham, North Carolina, is something many folks from other areas love, thanks to its affordability. Durham is an inexpensive place to live, relatively speaking, for the folks moving here from California, the Northeast, Chicago, Florida, etc. Surprisingly, many people from Texas are moving to the Durham area, and for these folks, the city may be a bit more expensive though the cost of living is pretty similar.
Can You Move to Durham Without a Job?
One of the biggest questions we receive from people relocating to the area is, what if I move to Durham without a job? There are so many jobs available in the RDU area you will be able to land one quickly, even if it means having to Uber temporarily.
The opportunity for people moving to the triangle is one of the best in the country, and the value of the real estate in this area can't be beaten. It's among the safest real estate markets and has the best deals in the entire country. So if you're considering moving to Durham without a job, try not to worry because you will figure it out! Find a way to relocate, and focus on covering your bills while searching for a career you will love in the RDU area.
Are You Moving to Durham For a Job?
Many people we work with when buying a home in Durham are relocating for a job, most often in healthcare, tech, or education. With some of the world's biggest technology companies building campuses in our area and access to the best healthcare and education, it's no wonder so many companies are making the Triangle a focus area. If you're moving to Durham, we are here to help! Contact us.
Additional Neighborhood Information:
Search Homes for Sale Below
Homes for Sale in Zebulon
Search Our Moving To and Living in Guides For Each Area Below
Moving to Wake Forest
Search Our Best Neighborhoods Guides For Each Area Below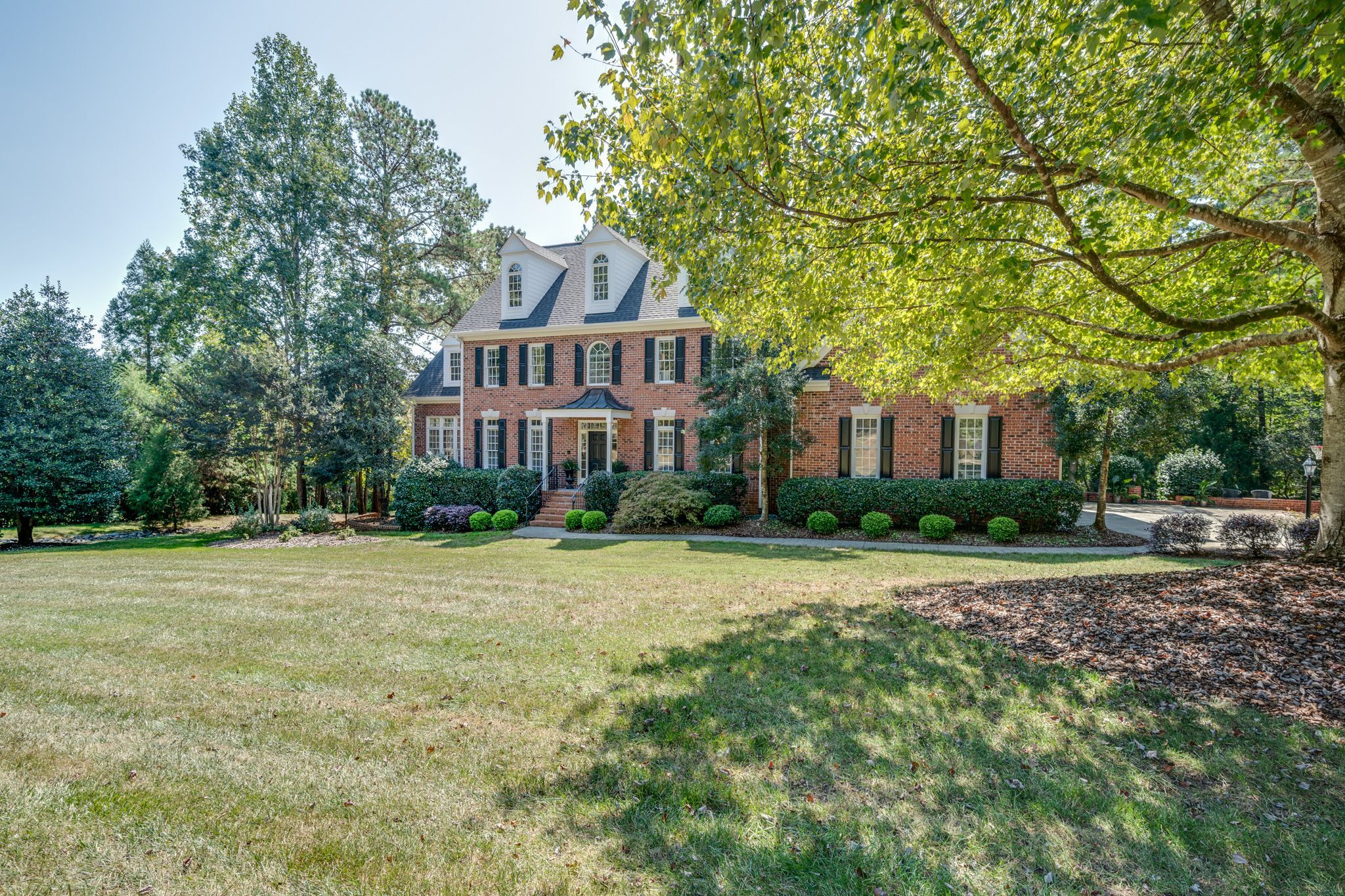 Find your new home
Search real estate and homes for sale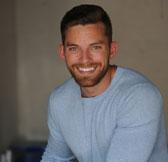 Ryan Fitzgerald
Hi there! Nice to 'meet' you and thanks for visiting our Raleigh Real Estate Blog! My name is Ryan Fitzgerald, and I'm a REALTOR® in Raleigh-Durham, NC, the owner of Raleigh Realty. I work alongside some of the best Realtors in Raleigh. You can find more of my real estate content on Forbes, Wall Street Journal, U.S. News and more. Realtor Magazine named me a top 30 under 30 Realtor in the country (it was a long time ago haha). Any way, that's enough about me. I'd love to learn more about you if you'd like to connect with me on Facebook and Instagram or connect with our team at Raleigh Realty. Looking forward to connecting!