5 Things You Should Know BEFORE Moving to Fuquay-Varina, NC (2023)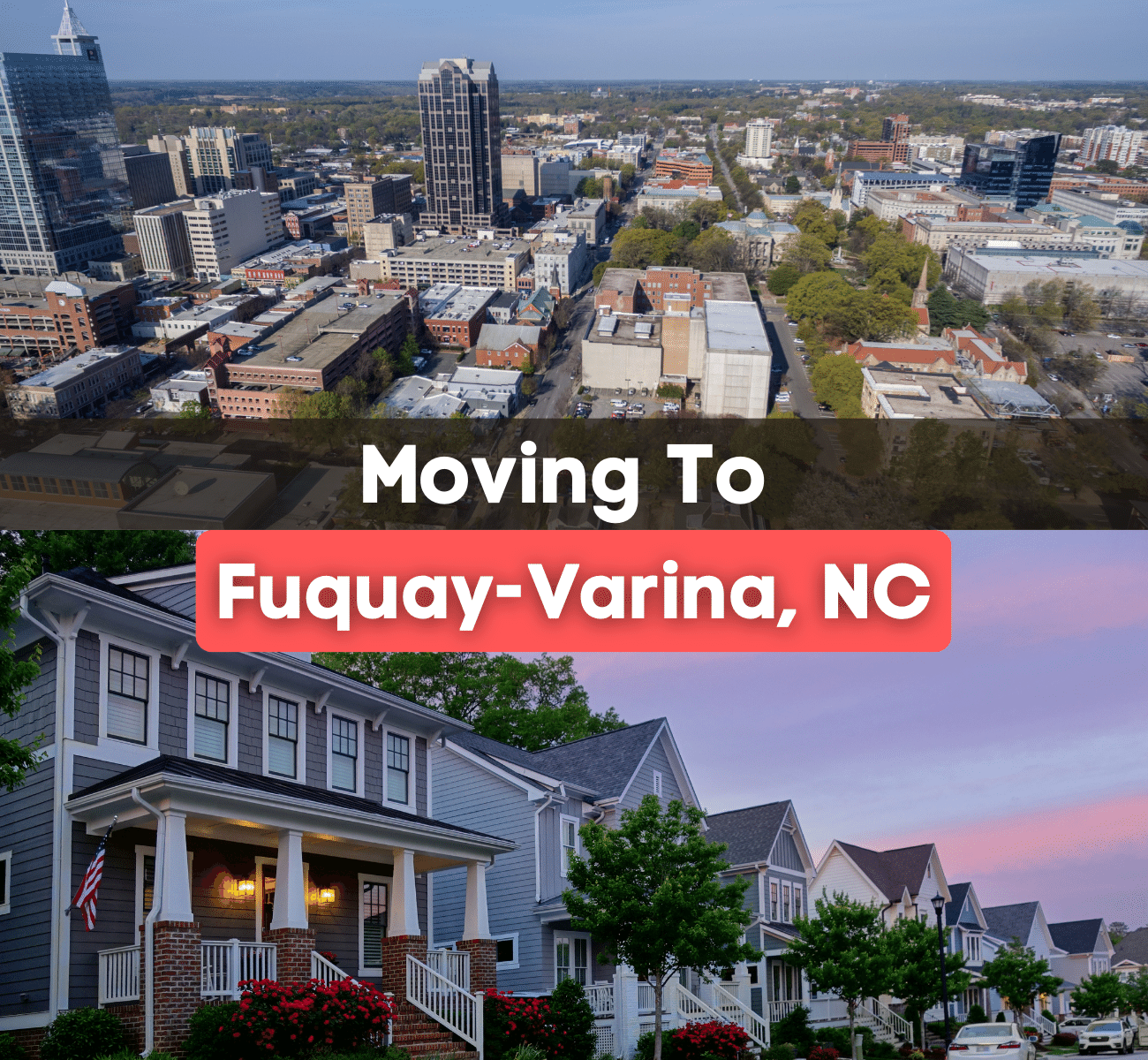 Living in Fuquay-Varina, NC
Are you moving to Fuquay-Varina, NC? Learn the reasons why so many people are deciding to live in Fuquay-Varina! 
Fuquay-Varina is one of the best places to live in Wake County, so it's no wonder everyone is moving here. Found South of Holly Springs and Southwest of Garner, Fuquay-Varina is best known for its beautiful homes for sale and fun things to do. 
With so many folks moving to Fuquay-Varina, NC, the city is quickly becoming one of the best places to live in the Triangle. The Downtown Fuquay-Varina area has seen massive growth in the past few years.
What was once a sleepy town that most folks would not consider moving to is rapidly becoming one of the Triangle's best secrets. 
Fuquay-Varina has a growing population of 36,736 and has nearly doubled in population growth in the last ten years. New Construction in Fuquay-Varina is rising, with many folks relocating to the area and calling the Raleigh suburb home.
Part of the reason Fuquay-Varina is experiencing so much growth is the spillover from the number of people moving to Raleigh.
With so many folks moving to Fuquay-Varina, NC, the city is quickly becoming one of the best places to live in the Triangle, and here are a few of the reasons why:
Here are five things you should know before moving to Fuquay-Varina 
Fuquay-Varina is a Safe Place to Live
Fuquay-Varina is a safe place to live and a great place to raise a family in Wake County. The residents who live in Fuquay-Varina will be the first to tell you just how proud they are of their town and how happy they are to call Fuquay-Varina home. 
Known for having a low crime rate similar to the crime rate in Raleigh, here are your chances of becoming a victim of crime in Fuquay-Varina vs. the rest of North Carolina. 
| | | |
| --- | --- | --- |
| Crime Types  | Fuquay-Varina  | North Carolina  |
| Violent Crime  | one in 1,113  | one in 232  |
| Property Crime  | one in 120  | one in 45  |
*Data sourced from NeighborhoodScout. 
Downtown Fuquay-Varina is exploding with growth, small businesses, and developments. This is in large part thanks to the folks who are living here and moving here each day. If you are looking for a great place to live, Fuquay-Varina is one to look at. 
There are some awesome neighborhoods in Fuquay-Varina for families with access to shopping, dining, and entertainment. 
Some of the neighborhoods in Fuquay-Varina that folks like best include:
Sunset Lake 
Sunset Lake is one of the most underrated communities in the Triangle region and one of the top neighborhoods in Fuquay-Varina/Holly Springs. The Sunset Lake community is on the border of Holly Springs and Fuquay-Varina, which makes it one of the most convenient locations in Fuquay-Varina.
Another community just North of Fuquay-Varina that people are moving to is Holly Springs, and you have the best of both worlds between Fuquay-Varina and Holly Springs with easy highway access, making for shorter commutes to work. 
South Lake 
One of the best neighborhoods we recommend clients check out in Fuquay-Varina is South Lake, especially for those folks who are looking for affordable homes near or on the water. South Lake has a lot to offer, with great homes, walking trails, and more! 
Bentwinds
Located in northeast Fuquay-Varina, NC, the Bentwinds community is another one close to the lake views people are seeking. The Bentwinds community offers larger lots, larger homes, and affordable prices, making it a great value. If you're looking for a top community in Fuquay-Varina, Bentwinds is one to check out. 
Phillips Pointe 
Phillips Pointe is an excellent neighborhood near Main Street with quick and easy access to downtown Fuquay-Varina. The proximity to downtown Fuquay-Varina is part of what separates Phillips Pointe from a few of the other great places to live in Fuquay-Varina.
The Phillips Pointe community allows people a quality lifestyle away from the hustle and bustle of downtown Fuquay-Varina while being close enough to walk there! This is one Fuquay-Varina community you have to check out. 
Affordability of Homes in Fuquay-Varina
The homes for sale in Fuquay-Varina offer great value when you compare the pricing, the location, and the home type.  
Most people moving to Fuquay-Varina, NC, seek a better quality of life. These people are often moving from places in the northeast, southeast, west coast, Texas, and midwest.
Many people moving to the area are searching for a better place to live and often end up in the Raleigh area. Fuquay-Varina is one of the top Raleigh suburbs, bringing such a large change to the town's population and growth.
The Fuquay-Varina real estate market is healthy and should see continued rapid growth. With so many new construction neighborhoods being developed in Fuquay-Varina, builders are betting on the town's continued growth.
Moving to Fuquay-Varina and the Raleigh area, generally, is a safe investment, thanks to how many people are choosing to relocate here. The last time the economy took a downturn, our area saw a slight appreciation.
If you're moving to Raleigh or anywhere in Wake County, Fuquay-Varina is a town you will want to look at.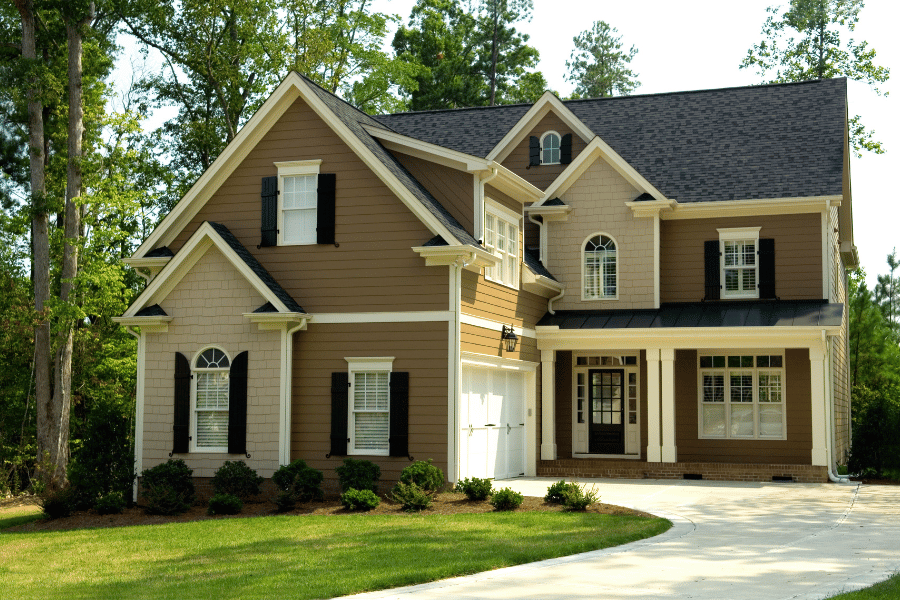 The Weather in Fuquay-Varina
The weather in Fuquay-Varina is comfortable and mild. The chart below shows the monthly average temperatures, with January being the coldest month and July being the warmest. The months in between are amazing and comfortable, meaning you can golf almost year-round in Fuquay-Varina. 
Receiving 47 inches of rain on average, Fuquay-Varina experiences some precipitation 105 days throughout the year. There is around one snowfall per year, and if it does snow, it is normally around four inches on average, which is just enough snow to appreciate.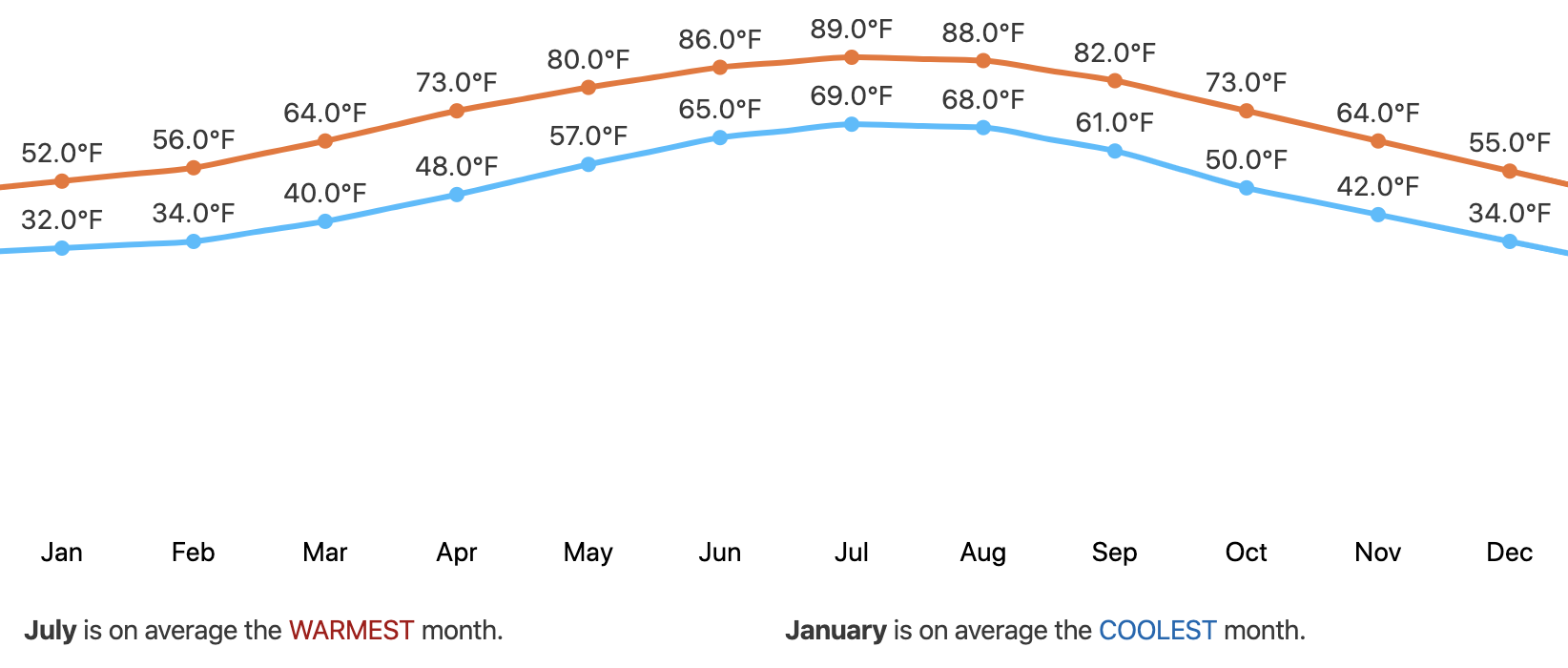 Things to Do in Fuquay-Varina
One of the best parts about Fuquay-Varina is how many things there are to do in the town. The town's proximity to everything the Triangle offers is part of what makes it so easy to find things to do in Fuquay-Varina.
Some truly great restaurants, bars, and breweries in Downtown Fuquay-Varina offer live music and events throughout the year. 
A short commute to Raleigh, Durham, Cary, or Chapel Hill, you can be anywhere in the Triangle in 30-45 minutes. Whether you want to have dinner downtown, catch a Duke basketball game, or both, there is always something to do in Fuquay-Varina. 
Healthcare is huge in the Fuquay-Varina/Triangle area, with some of the best hospitals in the world just a short drive away, including Duke, UNC, and WakeMed, who all provide top-notch healthcare.
There are so many things to do in Fuquay-Varina, from the hiking trails to the quick and easy commute to anywhere in the Triangle and the short and easy commutes to the beach or the mountains. 
Check out these fun things to do in Fuquay-Varina: 
Fuquay Mineral Spring Park: Found near Downtown Fuquay-Varina, this well-maintained public park is a great spot to walk and have a picnic. 
Fuquay-Varina Splash Pad: Bring your kids to this fun splash pad that operates from Memorial Day Weekend to Labor Day. This is the perfect spot to cool down on a hot day. 
Inner Beast Hatchet House: Meet your friends at this axe-throwing venue with digital axe-throwing games, a shuffleboard table, and a bar. 
Carroll Howard Johnson Environmental Park: This 28-acre park is known for its two-mile walking trail, picnic shelters, and an amphitheater found in an accessible location.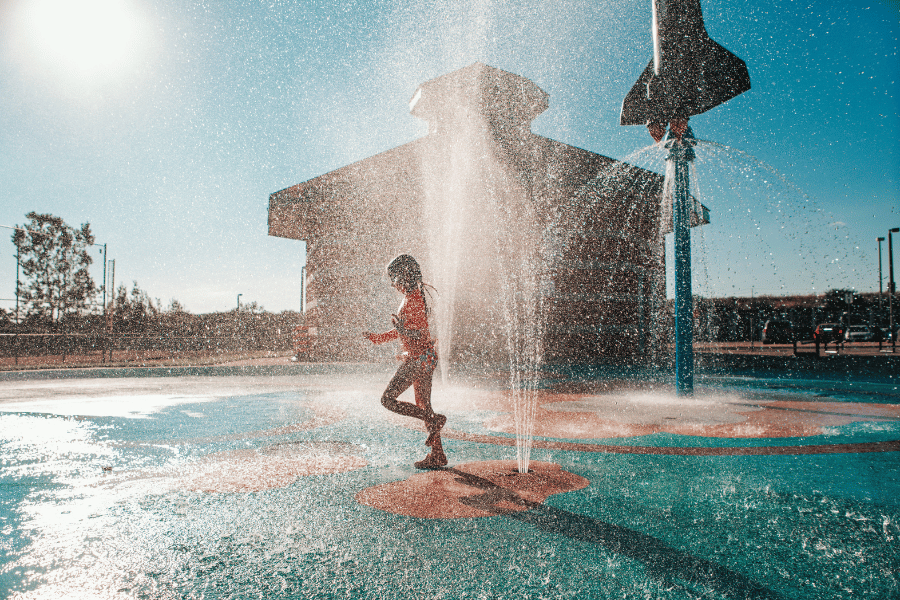 Restaurants and Breweries in Fuquay-Varina
Fuquay-Varina has some of the best restaurants in the area. There are also some great restaurants in Raleigh as well. Aside from the chain restaurants that can be found in most of the fast-growing areas around the country, the local spots are some of the fan favorites. 
No matter what you crave, Fuquay-Varina is bound to have a restaurant to satisfy your appetite. Check out these best restaurants in Fuquay-Varina: 
The Mason Jar Tavern 
One of the best local restaurants in Fuquay-Varina is The Mason Jar Tavern. The restaurants have become such a fan favorite that several are around the Triangle. A great place to grab a bite with the family or a drink with friends, the Mason Jar Tavern has the right menu and atmosphere for everyone. 
Zeera Indian Restaurant
Zeera Indian Restaurant is a fan favorite in Fuquay-Varina, opening at 11 am and offering a great lunch buffet with traditional fare and vegan options. A lot of folks love Zeera Indian restaurant, and that is part of the reason the restaurant has such rave reviews online! If you like Indian food, you'll love Zeera. 
Garibaldi Trattoria 
Garibaldi Trattoria is a fantastic Italian restaurant in Fuquay-Varina that offers traditional Italian dishes inside a casual/bar eatery that includes an outdoor patio and New York Style Pizza.
Garibaldi is the local favorite for great Italian and pizza. Their entrees are some of the reasons people keep coming back as well! Opening at 11 am, you can stop in for a lunchtime meal or call ahead to pick up a pizza on the way home. 
Aviator Smokehouse 
Aviator Smokehouse is a restaurant that we have to add to the list because Aviator is synonymous with Fuquay-Varina. The Aviator Smokehouse is a laid-back spot for smoked wings, burgers, BBQ, and more, plus the craft beers from its sister brewing company, also located in Fuquay-Varina. This restaurant is a must-try if you want to experience something local truly.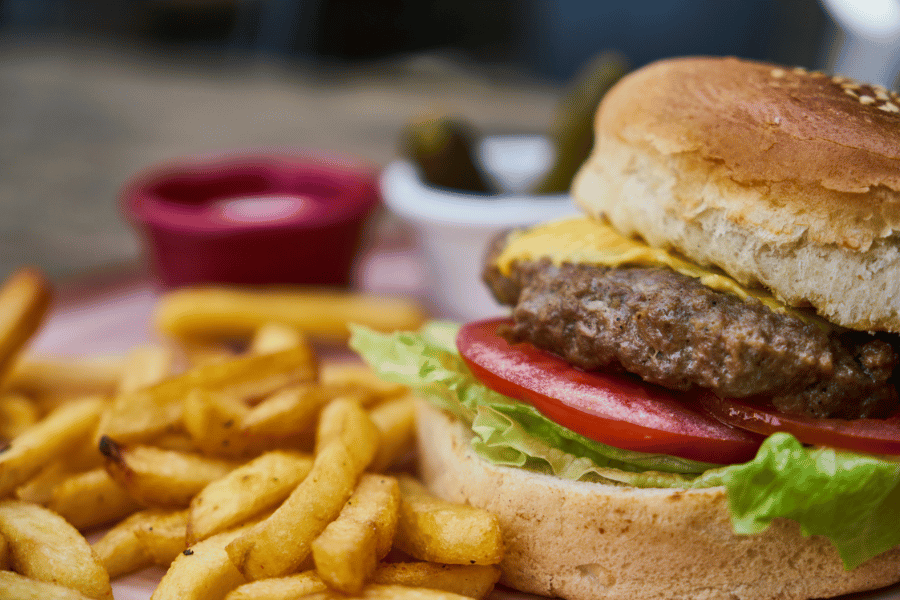 Joyce and Family Restaurant
Joyce & Family Restaurant is a Fuquay-Varina staple offering a buffet of homestyle Southern eats and an a la carte menu in simple digs. You will love the atmosphere, the food, and the feeling that Joyce and Family Restaurant creates. If you're looking for a laid-back spot for some great Southern food, Joyce Family Restaurant is the spot. 
Pros and Cons of Living in Fuquay-Varina 
Pros: 
Low cost of living 
Affordable housing options 
Low crime rate 
Sought-after location 
Job opportunities 
Excellent education 
Great restaurants and breweries 
Family-friendly things to do 
Cons:
High humidity 
Construction traffic 
Moving to Fuquay-Varina - Final Thoughts 
There are so many reasons why people love living in Fuquay-Varina, NC, and why it has become one of the best places to live in the Wake County area. From the safety of living in Fuquay-Varina to the things to do to the restaurants and more, you will love living in Fuquay-Varina!
If you have any questions on Fuquay-Varina please don't hesitate to contact us. We are happy to help answer any questions related to Fuquay-Varina or the Raleigh area in general! People are moving to North Carolina because they love living here.
Fuquay-Varina is attracting families from all over the country to make the move, and thanks to the town's rapid-paced growth, the people who are moving here can make friends easily. Many of the people in the town have made the move from somewhere else and may not know anyone else, making it easy to make new friends.
Search Homes for Sale Below
Homes for Sale in Zebulon
Search Our Moving To and Living in Guides For Each Area Below
Moving to Wake Forest
Search Our Best Neighborhoods Guides For Each Area Below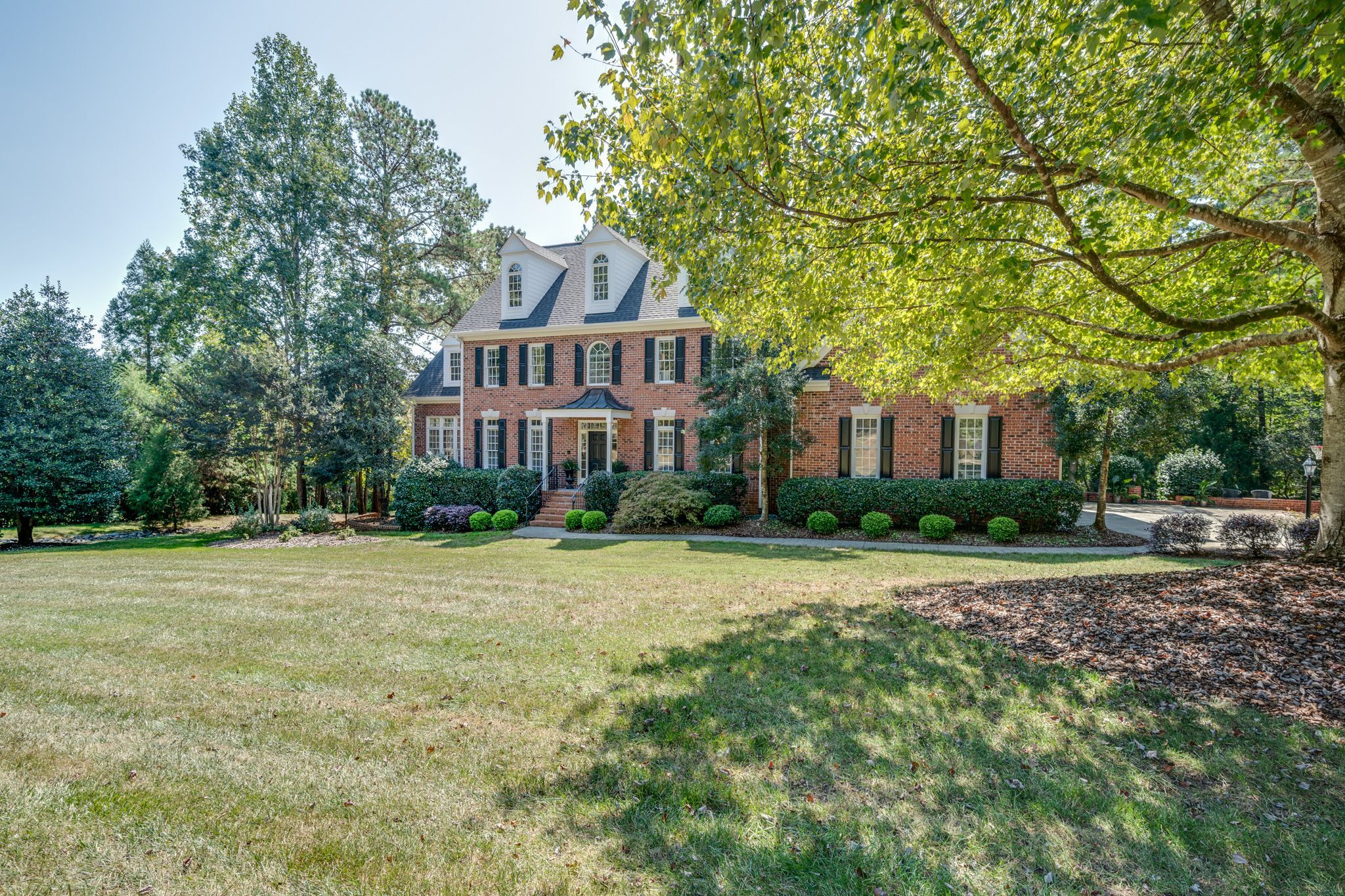 Find your new home
Search real estate and homes for sale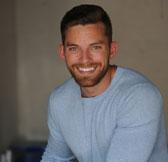 Ryan Fitzgerald
Hi there! Nice to 'meet' you and thanks for visiting our Raleigh Real Estate Blog! My name is Ryan Fitzgerald, and I'm a REALTOR® in Raleigh-Durham, NC, the owner of Raleigh Realty. I work alongside some of the best Realtors in Raleigh. You can find more of my real estate content on Forbes, Wall Street Journal, U.S. News and more. Realtor Magazine named me a top 30 under 30 Realtor in the country (it was a long time ago haha). Any way, that's enough about me. I'd love to learn more about you if you'd like to connect with me on Facebook and Instagram or connect with our team at Raleigh Realty. Looking forward to connecting!