11 Takeaways: What is a Buyer's Agent in Real Estate?

What Is A Buyer's Agent?
What is a Buyer's Agent in Real Estate and do I need one when buying a home? We have all that answered and more!
If you are wondering if you should use a Buyer's Agent the answer is easy, yes. A Buyer's Agent in Real Estate is someone who helps homebuyers understand the local real estate market while finding a home that matches their criteria. A Buyer's Agent is singlehandedly the most important person you will encounter during your home buying process as they are the main person helping to drive your home purchase.

At Raleigh Realty we have some of the best Buyer Agents and Realtors on our team. The Raleigh Realty real estate website updates every 15-minutes with new homes for sale in Raleigh and our number one goal is helping others – maybe you – find the home that they have always wanted.
Navigating your way through one of the biggest purchases you'll ever make in your life can be overwhelming. Questions are going to come up and your agent will be there every step of the way to help you through the process:
These are just a handful of questions buyers are likely to ask during a transaction. Having a great Buyer's Agent by your side is going to be worth its weight in gold.
We truly believe our Buyer's Agents here in Raleigh-Durham are some of the best in the business and we work primarily with buyers because of it. Whether it's about finding your dream home or a great real estate investment, your buyer's agent is going to guide and advise you on this whole process! 
One of the biggest financial moves of your life will be buying a home. Whether you are a first-time homebuyer or you've been through it before, it is always an exciting time in your life. There will be times of stress – and that's where we come in! We want to help make this process as nonstressful as possible. This article will inform you of the reasons why it is beneficial to hire a buyer's agent when buying a house. There are a lot of great reasons for getting a buyer's agent to help you find a home, especially in a unique market like the one we are in. We decided to pick out some of the BEST reasons and let you focus on those. So let's jump right in then!
You Want Someone With Knowledge Of The Area
Location is the single most important factor in finding the best home. You want to find a lot that is in a great area - specific to your needs. One thing you'll want to know right away from your buyer's agent is how schools impact home values. Trying to find it all by yourself can be a tiring struggle. It seems pretty obvious but you won't believe how many people make the mistake of working with someone who doesn't know the area! If you're buying a home in Charlotte you'll want to work with a Buyer's Agent who is familiar with the Queen City, not someone who works in Raleigh. As a Realtor in North Carolina, I can sell homes in Charlotte from Raleigh, until I know the area well enough, I wouldn't be willing to take on clients in Charlotte.
That's where a buyer's agent will come in hand! You deliver any desires that you have in an area, and the agent will focus their knowledge and skillsets on finding exactly what you are looking for. They will know if the prices are too high or too low from their knowledge of the local real estate market. That is a very important set of skills to possess in the home buying process.
If you are planning on relocating to a new and unfamiliar location, it would be wise to find a local agent to make the move more successful. The buyer's agent will find you neighborhoods that match your criteria of desires. Once they know which areas to look in, they will find homes for sale within those neighborhoods to ensure you find the perfect new home in the best new location.
---
It Will Cost You NOTHING
What is better than getting something for free? Nothing. In fact, a great Buyer's Agent will help you spot the hidden costs when buying a home you may not know about. So why not take advantage of it? It will benefit you greatly in the future. Nothing is more important than making the right decision when buying a home. If you are a first-time homebuyer, you haven't experienced this just yet. However, you will learn the importance of being given good information and advice. Sometimes people make poor decisions because they are stressed or their emotions are clouding their judgment. An agent is there to keep you from losing your mind because they will separate you from making an irrational decision by helping you stay focused on your main goal.
99% of the time, the buyer's agent's commission is paid by the seller, this is how Buyer's Agents get paid. The only time you would have to pay the buyer's agent is if you were buying a For Sale By Owner (FSBO) and the seller stated in the contract that they would not be paying any commission. However, you more than likely will never experience this since most contracts are written up and the commission is almost always paid by the seller. As long as you check this over before you get into any written contracts, you will be all set! Your Buyer's Agent will also be able to help you with all the items after you go under contract on a home.
---
 An Agent Will Spot Bad Investments
Whenever you are viewing a home that could potentially be yours, it is easy to get lost when picturing you and your family living there. All home buyers experience this at some point because no one would want to buy a home that they couldn't picture themselves in. Sometimes it's possible to get too attached too soon that you start to ignore the warning signs. An agent will be there to make sure that he or she catches everything you might miss. Red flags are not always easy to spot, so hiring someone with experience in catching them will be extremely beneficial. Especially if it's one of the major home problems.
Everyone wants to live in their dream home, but some homes can be a nightmare. They may look great from what you are able to see, but there could be something wrong that you can't easily observe. A great Buyer's Agent is there to pick up on red flags and ask the right questions. They have gained these skills through previous home showings, experiences, and education. A great tip for first-time homebuyers is to ask questions and to make sure you are staying involved throughout the process. A buyer's agent's job is to keep you in the loop with everything they are doing because communication is key when finding a new home!
---
Knows Other Agents
A great attribute that buyer's agents of a local market have is the network that they bring to the table. The agent or firm will have a large network of different listing agents. They will be able to reach out by contacting the listing agent if there are any specific questions about that property. They can get information on a certain home before it hits the market by knowing the listing agent. Before it hits the Multiple Listing Service the agent may be able to get some early information on it to find out if it's worth checking out.
Finding the best home for clients is critical for a buyer's agent or any agent for that matter! It can be a real battle, especially in multiple offer situations. If someone is offering too much, an agent will be able to spot that out and keep you from making a bad decision. Agents are experts in this field so listening to their advice can be crucial in a multiple offer situation.
---
 Local Professional Resources
After searching home after home, you may have found one that you are in love with. If that's the case, you will want to have a few experts come through the house and run some tests to make sure there are no hidden red flags. An agent will be able to contact professionals who they have a history working with and they are aware of who is the best in the business to utilize. Buyer's Agents will help you answer the question of how to choose the best mortgage lender.
Getting their list of contact information will be beneficial in making sure the home is ready for you to buy. Inspectors, mortgage lenders to help with mortgage approval, attorneys, termite inspectors, and many other professions that are critical to hiring before buying a home.
---
 Showings
It can become a real mess when setting up showings. If you feel like you need to see as many homes as possible before making a decision to avoid missing out on a great opportunity, your schedule can be hectic. An agent can keep things simple and schedule showings throughout the week for you effortlessly.
All you need to worry about is making sure that you can find a time when you are free because a great buyer's agent bases their schedule around yours. If you want to see several homes, they will make that happen for you.
---
 Emotional Control
We can all lose control of our emotions and they tend to get the better of us in high-stress situations, especially buying a home! However, you do not want your emotions to get the better of you during this process because it could lead to the possibility of making a bad decision and hurting you in the future. Hiring an agent will make sure that you keep your emotions in check. They will be the voice of reason for you at all times.
A big role the agent will play in helping you stay calm and collected. Ultimately, they have your best interests in mind so they would never do anything without your consent. They still want you to always be involved and will always present you with all information they have.
---
 Experiences With Contracts
Paperwork pushing is a big part of this process. Wondering what contingent means? Your Buyer's Agent knows. A lot of reading, initialing, signing, and explaining. A buyer's agent will take any contracts that are involved and go through them with you, explaining anything that you may be confused about. They have been through the contracts before and they will set them up in the correct order for you. The agent can clear up any misunderstanding by giving you the information you need to get a better grasp of how it all works. Nothing is more important than understanding the contracts so always pay attention and ask questions about anything you are unsure of. That is why you hired the agent in the first place!
Whether you are a first-time homebuyer or buying your fifth home, contracts can be confusing to anyone. So many big words and small print that you can get frustrated trying to get through it by yourself. Whether it is the offer to purchase and contract or just the buyer agency agreement, the importance of understanding what it states is critical. An agent will know exactly how to set a contract up that will be in your best interest and benefit you the most.
---
 Negotiations
Along with their knowledge of the local real estate market, a great Buyer's Agent will know how to negotiate repairs. Making sure that they get you the most reasonable and best price they feel is correct is most important so this is where their experience of the local market comes in handy. They know the neighborhoods and they know the values of the homes. Whether it is from selling/buying previous homes in similar/nearby neighborhoods or just doing a Comparative Market Analysis (CMA), they have an understanding of what a reasonable price will be for a specific property. 
If you're in love with a house that the agent feels is overpriced for what it's worth, they will do their best to negotiate the price down. By doing CMA's they can show the sellers that they are pricing it too high. One thing most sellers end up doing is overpricing their home because most people feel their property is more expensive than it really is, it's the emotional attachment and pride we have to our homes.  Ultimately, negotiating is crucial for you to get a good deal. Doing it by yourself without the correct knowledge or information can harm you and you could end up losing thousands of dollars. Having a buyer's agent would ensure that you make the best investment!
---
Financial Strategies
Whether you are a first-time homebuyer or not, you may not be too sure about the loan process. It certainly isn't a fun trip, but when things run smoothly, it can be! A buyer's agent has the knowledge to suggest the best options for your specific situation. When you do look into loans on your own, it can be extremely stressful and time-consuming. With a buyer's agent, you will receive all the information needed in getting your loan.
Finding the best mortgage for you is critical. It will be the deciding factor on whether or not you can afford to keep up with payments or will result in you drowning in debt. It is crucial that you get any and all information regarding your home loans, and check out multiple lending options. A buyer's agent will have the knowledge of local mortgage lenders which will focus on helping you attain the right loan to ensure future happiness.
---
Communication
What we mean by keeping the wheels turning in is that a buyer's agent will make sure that the process doesn't delay. He/She will stay up to date with everything that is going on and keep in touch with other agents, sellers, lenders, contractors, builders, etc. so that you will not have to. You (the buyer) do not want any delays during the transaction. Although they do occur, hiring an agent will help greatly with your chances of avoiding any such delays. They tend to catch those red flags we discussed above before they happen. A buyer's agent will keep everything in check and focus on getting all tasks completed as scheduled.
Buying a home can be a lot of work. It can be a very long process and cause a lot of stress. Getting help can be extremely beneficial for you. We hope you took away a lot of great information after reading. Thank you for taking the time!
---
Buyers Agent VS. Realtor
What is a Buyers Agent vs. a Realtor? A Buyers Agent is a Real Estate Agent who is helping buyers understand, locate, and purchase a local home. A Realtor is defined as someone who belongs to the National Association of Realtors and works in a fiduciary capacity to represent clients. A buyer's agent can be a Realtor and a Realtor can be a Buyers Agent. They often are the same thing just with a small meaning difference when the word is used. However, Dual Agency in Real Estate is totally different. Being a Buyers Agent is one of the best jobs in the world in my opinion because you get to help people find their dream home and make home happen. It's an extremely gratifying experience being a Buyers Agent.
Final Thoughts on Buyer Agents:
My final thoughts on Buyer Agents are that they are the best part of the real estate transaction for buyers if you find the right one. With any profession, you have the great and the not-so-great people. Finding the best Realtor for you is an instrumental part of your home buying process. Don't overlook the importance of interviewing several agents and here are some of the questions you should ask during your interview.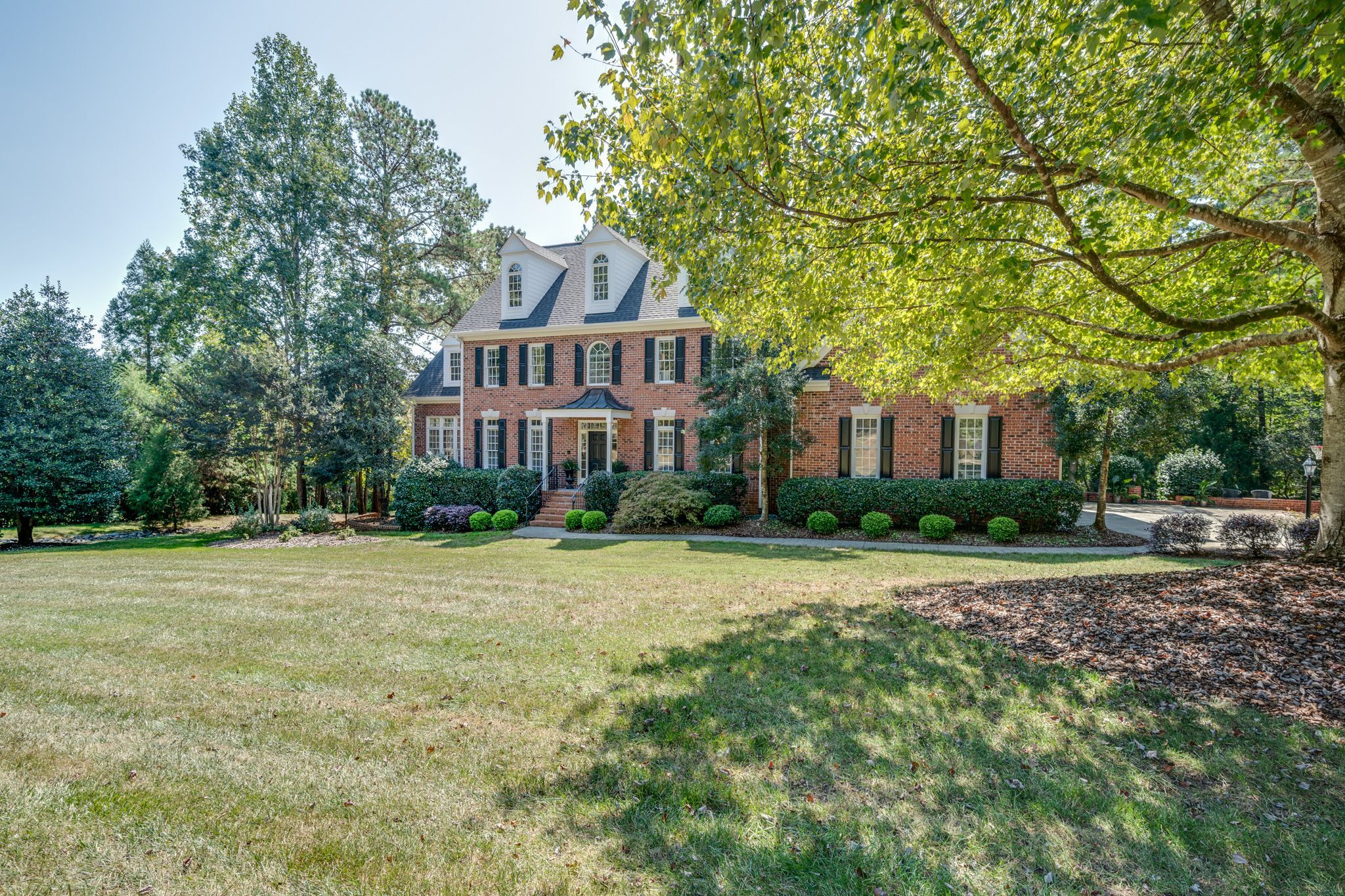 Find your new home
Search real estate and homes for sale